DoubleTree By Hilton Bodrum Isil Club Resort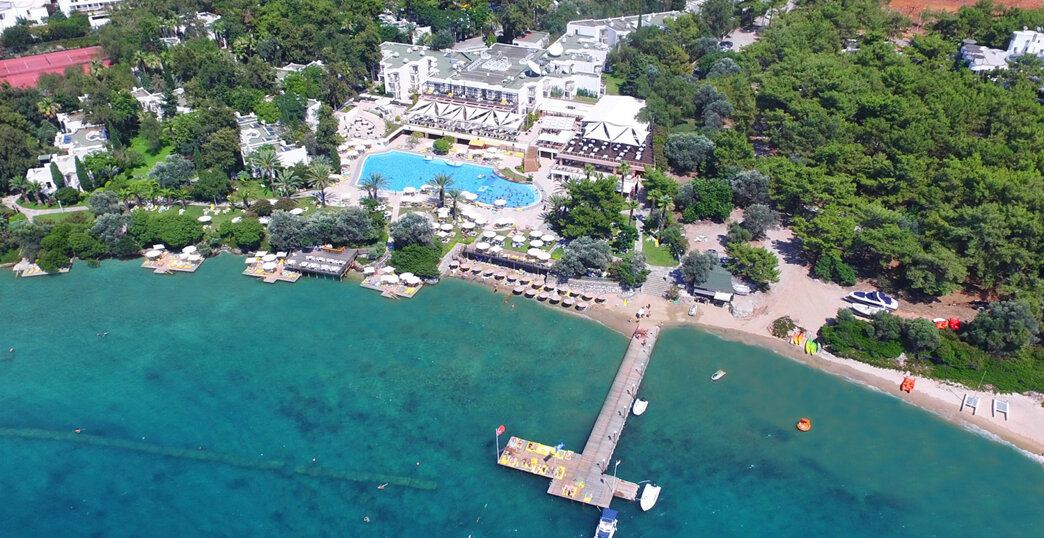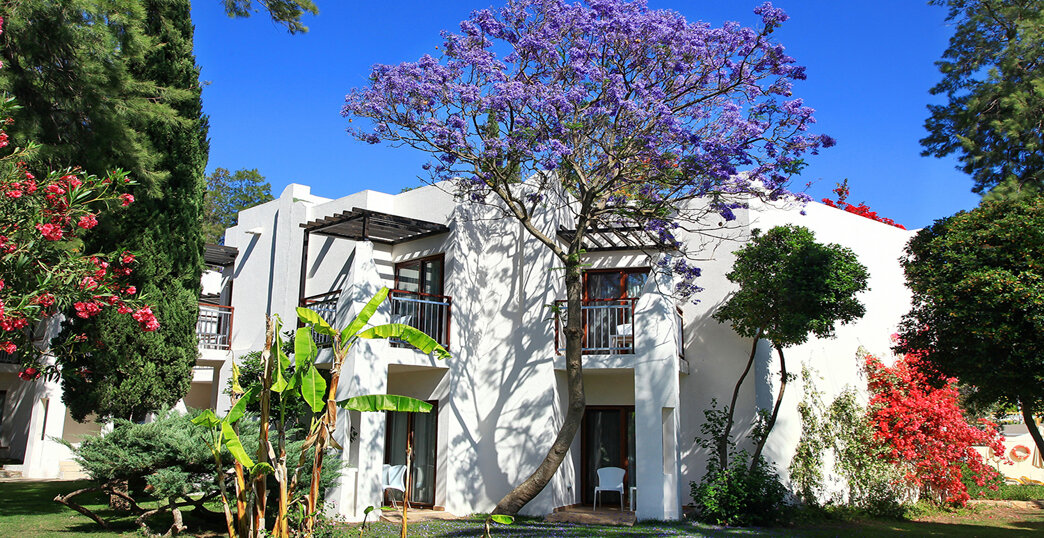 DoubleTree By Hilton Bodrum Isil Club Resort
Room Details
Please choose a room to see the details.
Flights
Please choose a flight to see the details.
DoubleTree By Hilton Bodrum Isil Club Resort
DoubleTree By Hilton Bodrum Isil Club Resort
General Information

  Reflecting the spacious atmosphere of the Aegean in its architecture and meticulously decorated rooms and offering its guests comfort and peace together, DoubleTree By Hilton Bodrum Işıl Club Resort provides service in Torba.
  Standing out with its own beach, clean sea, the property stands out with its rich cuisine and privileged services.Located at the seafront, the facility has its own sandy beach and pier.
  The property also provides its guests with alternative areas where they can sunbathe and relax with its large outdoor pool and sunbathing area.
Food / Drink

 Ultra All Inclusive Concept
  Breakfast, lunch and dinner are open buffet and local alcoholic and non-alcoholic drinks are free of charge for 24 hours within the brands determined by the facility. Imported alcoholic brand drinks and all bottled drinks are extra charged.
  Restaurants
  Italian A la Carte Restaurant
  Fish A la Carte Restaurant
  Service Hours
  07.30-10.00 Breakfast Panorama Restaurant
  10.00-00.00 Lobby Café
  10.00-11.00 Late Breakfast Panorama Restaurant
  10.00-12.00 Bozy Bar
  10.00-18.30 Elixir Bar
  11.00-19.30 Eliir Chill & Drink Bar
  12.00-18.30 Patisserie
  12.30-14.00 Lunch Panorama Restaurant
  13.00-16.00 Snack Restaurant
  14.30-17.00 Bozy Bar
  16.00-17.00 Ice Cream Service
  16.00-17.00 BBQ
  17.00-18.00 Tea Time
  18.00-00.00 Terrace Bar
  18.00-00.00 Sunset Bar
  19.30-21.30 Dinner Panorama Restaurant
  20.00-23.00 Poco
  20.00-23.00 Skopina
  21.30 23.00 Bozy Bar
  23.00-03:00 Night Snacks
  23.00-05.00 Night Bar Service
Beach
  Having a seafront location, the facility has a 150 m long sand and pebble beach, platform and pier. Sunbeds, umbrellas, mattresses and towels are free of charge.
Honeymoon
  Special honeymoon decoration for the room
  Macarones and wine in the room upon arrival
  Upgrade to a higher room category, subject to availability
  Early check-in and late check-out subject to availability
Rules
  The twin bed is only in the main building garden view room category.
  Couples who want to take advantage of the vvhoneymoon package must show their marriage certificate at check-in for their stays within one month from the date of marriage.
  Check-in to DoubleTree By Hilton Bodrum Isil Club Resort rooms starts at 14.00. Check-out time from the rooms is 12:00 at the latest. The use of some of the open areas serving at the facility may be limited depending on seasonal conditions.
  Pets up to 25 kg are allowed in the facility within the framework of the rules; Pet accommodation is an extra charge. Pet Agreement and registration form will be filled and signed at the time of entry, and a copy of the agreement will be given to the guest. Pets will not be accepted without a valid certificate such as a vaccination certificate or ID. Pets cannot use areas such as food and beverage areas, wet floors, pools. The area where pets can visit is the club rooms section and the garden. Guest is responsible for room damage caused by pets.
  Ultra All Inclusive accommodation provided at the facility starts with dinner, includes dinner for the number of nights stayed, and ends with lunch on the day of departure.
  If the room to be accommodated is a special type of room such as a family room, a suite room (and so on), if any of the guests leaving the hotel early, the fee will not be refunded.
Hotel Facilities & Amenities
* Marked are charged extra
Hotel
Swimming Pool
Newspapers in Lobby
Reception
Garden
Kiddy Pool
Beach Umbrellas
Beach Towels
Sun Lounger
24-Hour Security
Sunbathing Terrace
Hammam

*

Sand Beach
Massage

*

Spa

*

Sauna

*

Baggage Storage
Food & Drink
A La Carte Restorant

*

Snack Bar

*

Restaurant

*

Lobby Bar

*
Sport & Entertainment
Waterslide
Water Sport

*

Animation
Banana

*

Basketball
Billiard Table
Dart
Jet Ski

*

Table Tennis
Live Music
Tennis Court
Canoe

*
Room
Towel
Air Conditioning
Room Service

*

Hairdryer
Television
Bathroom
Phone

*

Wifi
Other
Grocery/Convenience Store

*

Hairdresser

*

Laundry

*

Doctor

*

Photographer

*

Beauty Services

*

Dry Cleaning

*

Car Park
Distance
City Center 5 Km
Airport 28 Km
Beach 0 Meters