Mirada Exclusive Bodrum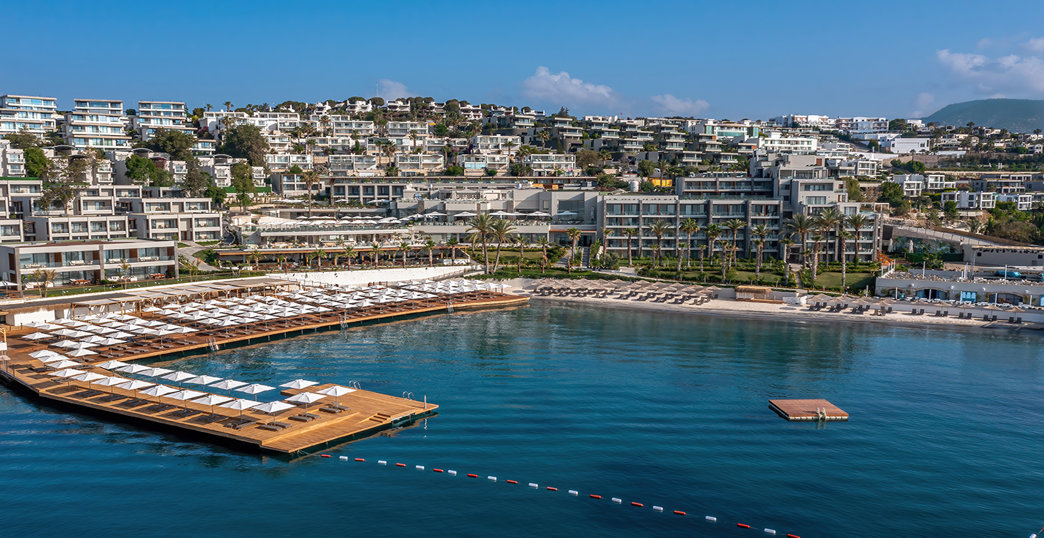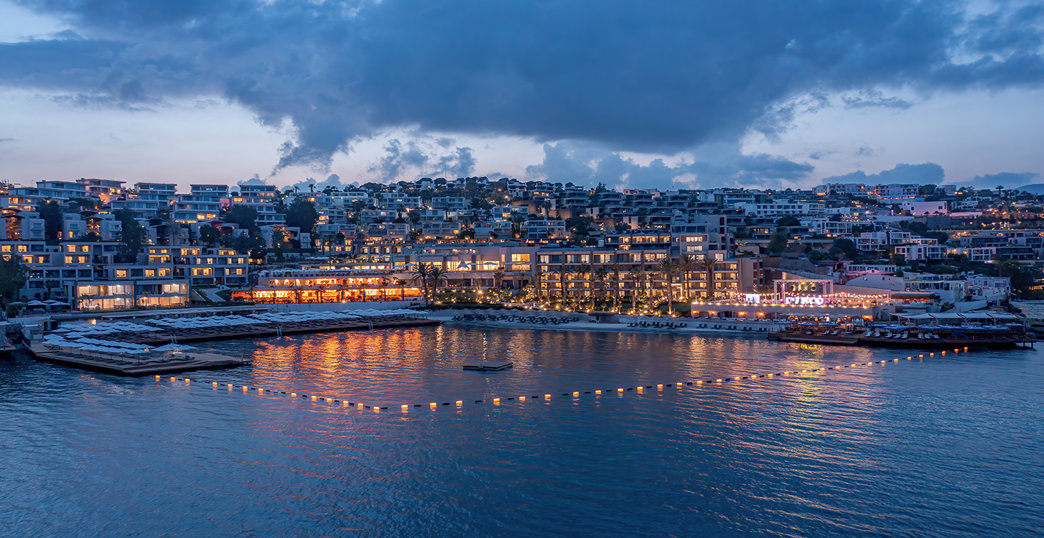 Mirada Exclusive Bodrum
Room Details
Please choose a room to see the details.
Flights
Please choose a flight to see the details.
Mirada Exclusive Bodrum
Mirada Exclusive Bodrum
General Information
  Mirada Exclusive Bodrum, which is located in Asarlık, the pearl of the Aegean, and started to serve with its peaceful atmosphere and renewed face, promises to make its guests feel at home, to surround them with all services and to bring them closer to happiness at every step.
  Having a view that embraces the sun and the sea in Asarlık, one of the most beautiful bays of Bodrum with a unique nature and historical riches, the property takes you and your loved ones on a magical journey where luxury is rewritten.
  Are you ready for a holiday experience where you will feel like kings and queens with specially designed suites and villas and impeccable services at Mirada Exclusive Bodrum?
Food / Drink

 Ultra All Inclusive Concept

  Breakfast, lunch and dinner are open buffet and local alcoholic and non-alcoholic drinks are free of charge for 24 hours within the brands determined by the facility. Imported alcoholic brand drinks and all bottled drinks are extra charged.

  Service Hours
 
  Breakfast 07:00-11:00
  Lunch 12:30-14:30
  Dinner 19:00-21:30
  Night Dinner 00:00-01:00
 
 Snack Bars
 
  Package Ice Cream Service 10:00-18:00
  Patisserie 16:00-22:00

  Bars
 
  Aqua Bar 10:00-18:00
  Egeo Bar 10:00-18:00
  Lobby Lounge Bar 00:00-00:00
  Executive Lounge Bar 10:00-18:00 (paid)
  Arena Bar 21:30-23:50
  Sunset Bar 19:00-24:00 (included drinks are free and non-concept drinks and food are paid)
 
 A La Carte Restaurants
 
  Snack A La Carte 12:00-16:00
  Pepper Snack A La Carte 20:00-23:00
  Fish A La Carte 20:00-23:00

  Updating the A La Carte restaurant usage rights information free of charge once for a minimum stay of 4 nights (with reservation condition)

  Premium drinks and bottle service (not included in the concept) are chargeable.
Activities Free Services
  Fitness Center
  Aerobic
  Step
  Turkish bath
  Sauna
  Mini Club
  Spa Center (Pool, Turkish bath free of charge)
  Soft Animation
  Outdoor and Indoor Swimming Pool
 Paid Services
  Massage
  Doctor
  Laundry Services
  Hairdresser
  Market
  Room Service (24 hours)
  Water sports
 Spa & Wellness
  In the Spa area of the facility, there are Turkish bath, pool, sauna and massage services for a fee.
 Other services
  Live Music (Certain days)
  Auditorium
Honeymoon
  On the day of arrival to the room; VIP Set up
  Bathrobes, slippers and room decor.
  Free breakfast to the room on a selected day (to be contacted by Guest Relations)
  Free (one time) reservation at the selected A'la carte restaurant. (There is a 4 night stay requirement)
  Bed decoration (with flower petals)
  Additional discount at the Spa Center
  Additional discount on Paid Services
  Guests who will benefit from the honeymoon concept must present a marriage certificate at check-in (within the last 6 months of the marriage date).
More Welcome & Farewell
  Complimentary lemonade at check-in. Hot/Cold drinks
  Valet service
  Free Parking
Hotel Facilities & Amenities
* Marked are charged extra
Hotel
Outdoor Pool
WiFi
Reception
Kiddy Pool
Hammam
Massage

*

Private Beach
Spa

*

Housekeeping
Ironing Service

*

Meeting Room

*
Food & Drink
Sport & Entertainment
Room
Towel
Safe Box
Air Conditioning
Minibar

*

Room Service

*

Hairdryer
Television
Coffee/Tea Maker
Bathroom
Phone

*

Bath Products
Other
Grocery/Convenience Store

*

Hairdresser

*

Laundry

*

Doctor

*

Dry Cleaning

*
Distance
City Center 4 Km
Airport 45 Km