As You Wish
Visa-Free Routes
The Most Enjoyable Visa-Free Holiday Options
You don't have time for bureaucracy but pursue a memorable vacation? Well, many countries offer visa-free travel. Of course, the visa requirement of a country may depend on your nationality. Still, countries like Bosnia and Herzegovina, Cyprus, and Thailand save many citizens of the world's many countries from extra chores—and expenses—of the visa process. Knowing that you won't go through the stress of whether you get a visa or not will make the planning for your vacation even more fun. In the end, it's a safe bet. All you have to do is preparing your passport and luggage after planning your trip with a visa-free holiday package and getting on the plane. You can start to ease off even before you hit the road.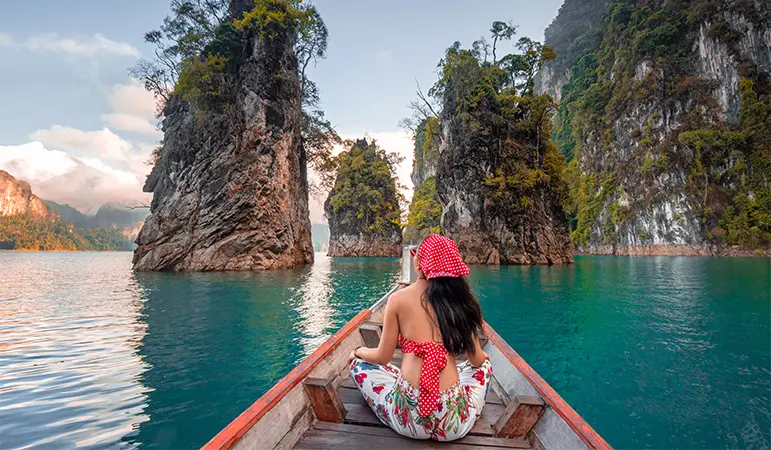 Exceptional Visa-free Destinations for a Memorable Vacation
The most prominent advantage of visa-free travel is being exempt from paying a visa fee—duh! But in addition, getting together the proper paperwork can take time and may limit the places you can visit if you do not plan ahead of time. The paperwork can also be a pain to deal with, and added together with the COVID-19 restrictions, it can make planning for your next getaway an exhausting chore. To sum up, the benefits of visa-free destinations are listed below.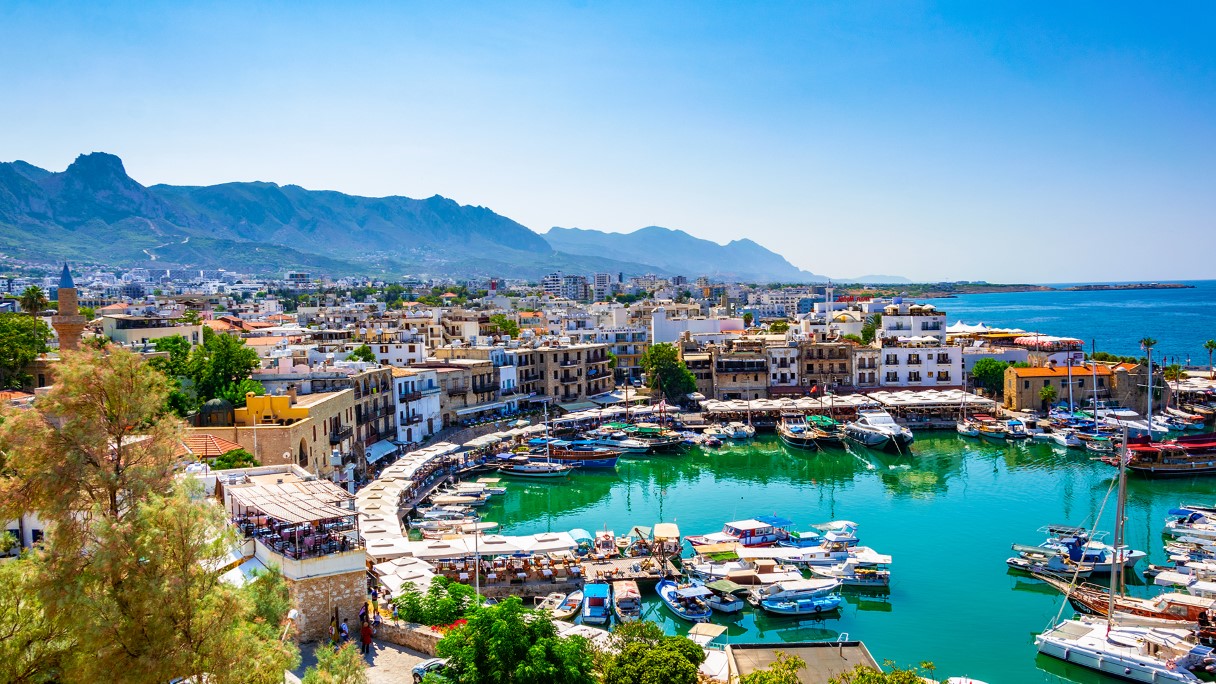 You don't need to deal with time-consuming tasks, such as filling pages of applications forms, getting bank statements, copying passports and IDs, taking new pictures, asking for reference letters from friends, family, or employers.
You don't have to pay any visa fee as mentioned above.
It's easier to find last-minute deals.
You can skip waiting in lines in embassies or relevant bodies for the application process.
You can skip lengthy queues in border control if the country requires visas from other countries.
Here we present a list of popular destinations for which "most countries" do not require a visa. None of these five destinations requires a visa from Türkiye, the UK, EU countries or the USA, and quite a bit of other countries. The article would be cumbersome to read if we added every country for each destination, so be sure to double-check if you're outside of Türkiye, UK, EU, or the USA. The duration which you can stay without a visa for each destination is also included.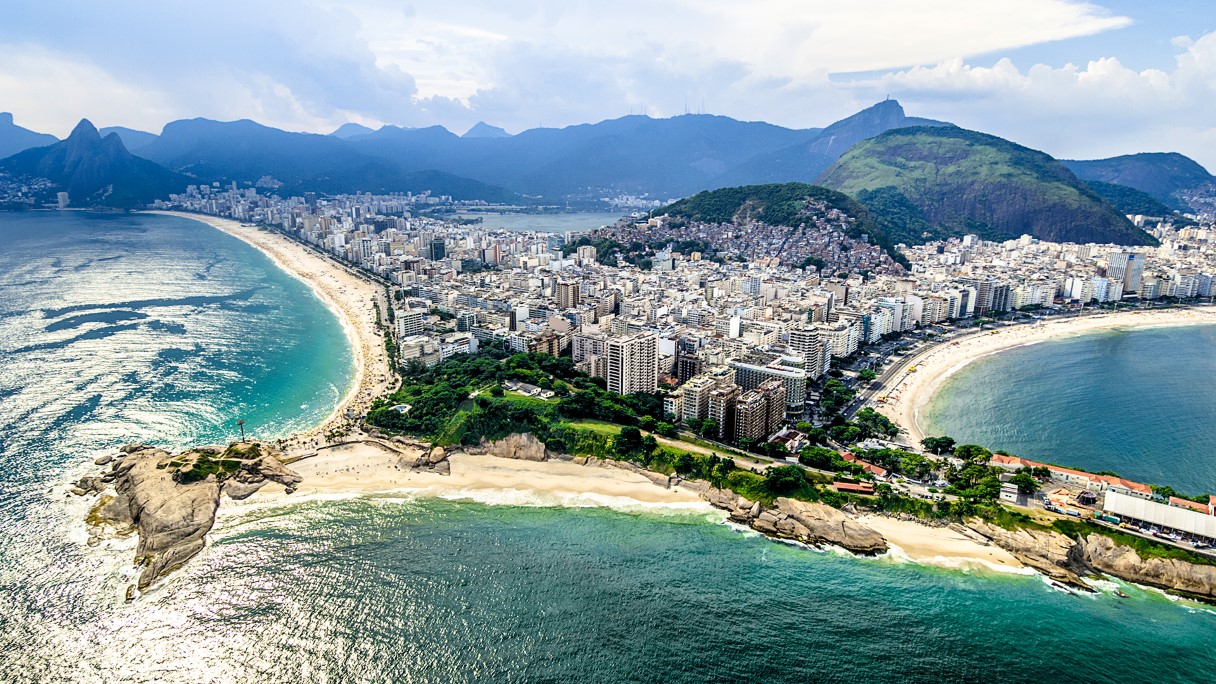 Northern Cyprus
Visa-free access period: 90 days. The number of visa-free countries: 63.
Northern Cyprus, known for its casinos, beautiful beaches, and fusion of Turkish and Greek cuisine, may be one of the best summer vacation destinations. It has something for everyone, whether you want to relax by the sea with flamingos, go out and have fun, or do both. Just be careful not to lose your entire life savings in one of its enticing casinos.
Some tips are worth mentioning before we talk about travel spots and beaches. First, the country has northern Turkish and southern Greek regions, so you don't need a visa to visit the north if you're a Turkish citizen. Still, you do need one if you wish to cross the border to the south. But if you are eligible to visit the southern part, you don't need one to go north; just remember to bring your passport with you. Second, you can include car rentals in your vacation package for a fully satisfying experience, but don't forget the traffic is left-handed.And this last one is a pro tip: It is generally too hot and packed in the summer, so some might argue the best time to visit this lovely island is in September.
With that out of the way, it's all about beaches and city life. This relatively small island is home to a plethora of beautiful beaches. But our top picks are
Alagadi Turtle Beach, where you can see turtles lay eggs if you go at the right time,
Golden Beach on the most northeastern end of the island for some eco-tourism,
and Escape Beach in Girne (a.k.a. Kyrenia) is the perfect spot for water sports and relaxing by the shore.
Then, finally, for an exciting experience of city life, Kyrenia and Famagusta are two major cities on the northern side full of cute restaurants and are just about the right distance from the best casinos and beaches. In addition, there are two salt lakes in the southern region, Limassol and Larnaca, where you can hang out with your flamingo pals.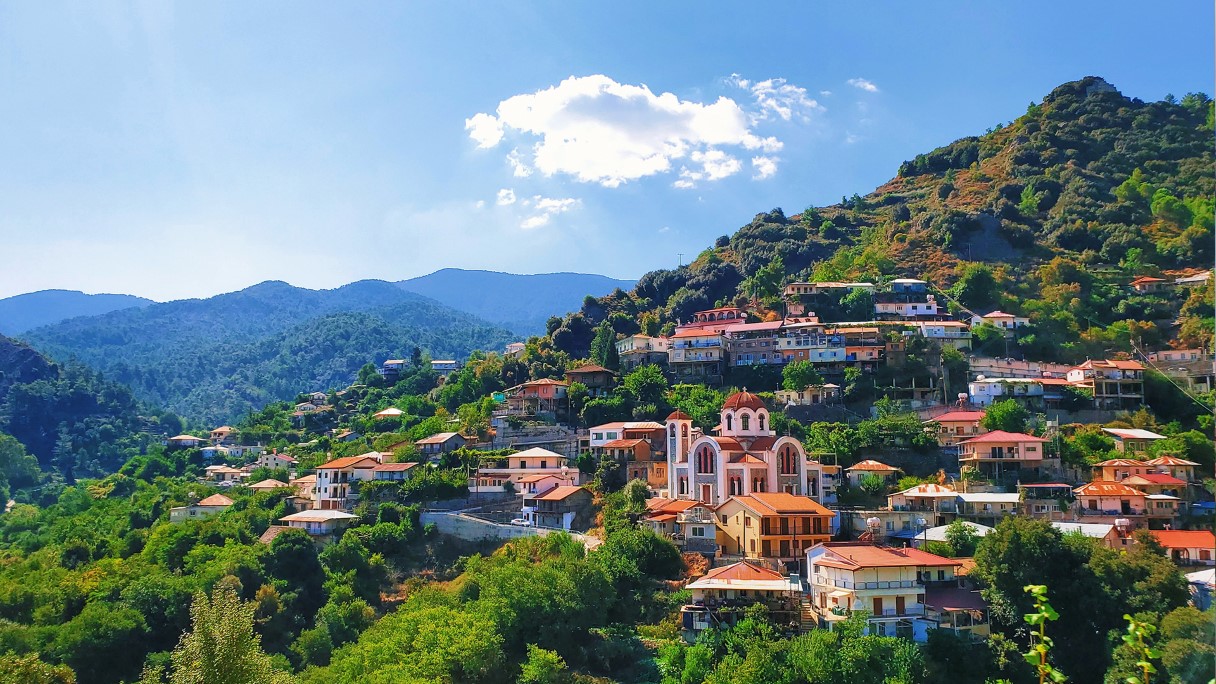 Kyiv, Ukraine
Visa-free access period: 90 days. The number of visa-free countries: 80.
Sitting on the banks of Dnieper, Kyiv is home to a variety of architectural marvels to feast your eyes on, thanks to its long and rich history. So whether you want to brush up on your eastern European history or experience a vibrant city nightlife, Kyiv has got you covered. First, you can go for a stroll during the day in Andrevski Spusk, a lively and colourful street lined with art galleries, restaurants, cafés, and shops selling Ukrainian historical and cultural items. Then, dance the night away in its famous and plentiful clubs.
Kyiv's extensive underground transportation network lets you tour most of the city in three days. First, however, you need to plan ahead and book an early-bird hotel in a central location—in other words, do your homework. While you're at it, you should stop by The Arsenalna Station, which is one of the world's deepest underground stations.
Reflecting both Byzantine and Baroque influences, St. Michael's Golden-Domed Monastery is a must-see for architectural enthusiasts. If you are drawn to the tiniest of things, then visit The Micro-Miniature Museum. There are numerous unique artefacts, such as the world's smallest lock and key, a pyramid in a needle hole, and a chessboard on the tip of a needle. Suppose you're interested in World War II history. In that case, the National Museum of the History of Ukraine in the Second World War is just next to the Motherland Monument, so pay them both a visit. Finally, a place that needs no explanation, Chernobyl is open for visitors since 2011, if you don't mind the 2-hour drive from the city centre.
Sarajevo, Bosnia and Herzegovina
Visa-free access period: 90 days. The number of visa-free countries: 97.
Sarajevo is a lively city that invites visitors to its colourful streets with its spectacular natural backdrop and cultural diversity. Islamic, Orthodox, Catholic, and Judaic influences coexist in the multicultural capital of Bosnia and Herzegovina. From food to architecture, it is impossible to not wonder at the harmonious fusion of Ottoman, Slavic, and Austro-Hungarian culture in every inch of this city. So close your eyes and imagine you're in Sarajevo. What you're experiencing is harmonious coexistence, seriously delicious food, all kinds of architecture and gracious people offering you coffee as you walk down the streets.
Sarajevo's central district, Baščaršija, is the most colourful and contains most of the city's attractions. You witness the city's history unfold as mosques become churches and churches become communist-era statues, all while passing through streets brimming with restaurants serving delicious and authentic food like ćevapi, burek, sarma, and punjena paprika. If you aren't from a former Ottoman country, chances are you haven't heard of these, so prepare to have your tastebuds blown. As a finishing note, although there are a few bars, Sarajevan restaurants are not famous for their alcoholic beverages, so keep that in mind if you enjoy a drink with your meals.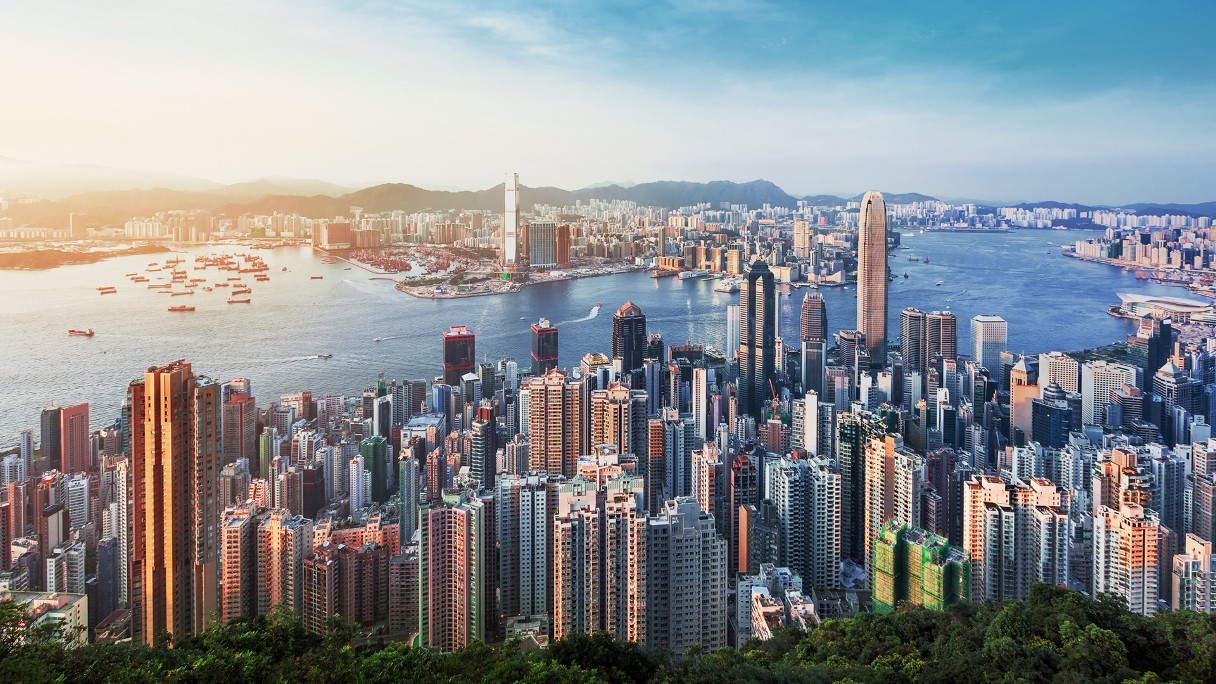 The Maldives
Visa-free access period: 30 days. The number of visa-free countries: All of them.
Whether you are looking for a secluded getaway with your significant other or an adventurous soul eager to dive into deep seas, The Maldives is a sight to behold. A popular phrase from those who visited is that it is impossible to comprehend how beautiful the island group is without seeing it in person. From picturesque floating villas to crystal clear waters, white sand beaches, snorkelling spots, one cannot help but be awed by its beauty. Long story short, the island group doesn't need praise, so let's talk about activities.
Do not miss the Maldives Victory shipwreck and the Fish Head area if you wish to scuba dive, but don't forget to dive with an expert since the currents can be life-threatening. Most visitors just hang out at their resort and enjoy the spa, but be sure to check out the capital city, Malé. The city is thriving with its local fishermen, The National Museum, Sultan Park, and Republic Square.
So to summarise, it is a beautiful location that you should not miss, but you should be prepared and include transfers to your vacation package for a much more pleasant experience since there are no direct flights from most countries.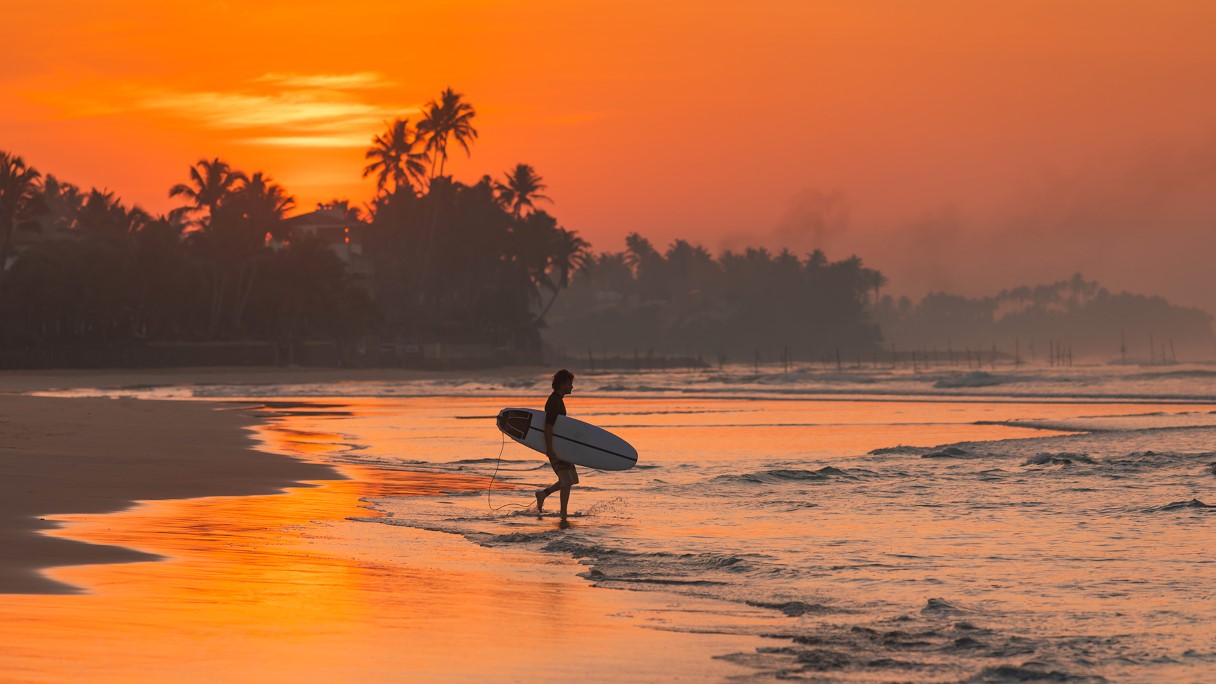 Phuket, Thailand
Visa-free access period: 30 days. The number of visa-free countries: 51.
With its diverse wildlife, white sand beaches, limestone cliffs, spas, and Buddhist temples, Phuket is Thailand's largest island, an absolute jewel. The destination is popular among honeymooners as well as travel enthusiasts. However, there are so many things to do and not to do in Phuket that it is wise to do your research. So first, let's go over some things to avoid.
Never disrespect the protected wildlife, royal family, or the Buddhist religion by any means.
Do not feed the fish. It may appear that you are doing them a favour, but they will stop cleaning the coral if they become dependent on humans for food.
Now we can talk about the fun stuff! One of the most popular attractions of the island is the Promthep Cape. It is the southernmost point of the island. You can take a short walk to a lighthouse where you can admire the scenery—the sunsets are exceptionally magnificent. You know when a beach is extraordinary when you see locals as much as tourists there. The southernmost beach of Phuket, Nai Harn Beach, is just that. Although the visible surroundings are nothing but nature, there are many authentic restaurants nearby. The Big Buddha statue sits on top of Mount Nagakerd. The view there is just astonishing if you want to appreciate the city from a vantage point. Last but not least, be sure to check out the boat excursions that visit breathtaking beaches in one go.