As You Wish
Romance Holiday
The Most Enjoyable Romance Holiday Options
Oh, love! The main theme of many literary and cultural works and the meaning of life for some. The world offers various locations for romantic getaways, either for a honeymoon or just to ignite the flame of desire you hold for each other. Of course, you can go with the classical options, such as Paris, Venice, and Cappadocia; conversely, you have unconventional options like Bergen, Ljubljana, and Edinburgh. You can take your lover and travel around the world to have unique experiences. Your trip may last only for a few days, but your memories will last for a lifetime. Who knows? Maybe you can tell your stories to your children someday. Romance holiday packages allow you to find the most sensual vacation with your significant other.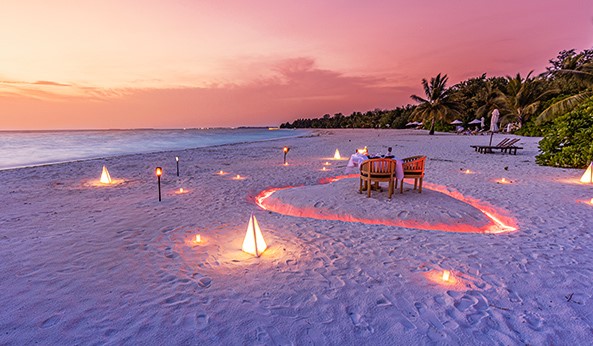 Experience Love to the Fullest in Romance Holidays
Love. The word that has kept the world on its edges throughout history. There have never been enough songs, movies, or poems about it. As long as people live, love will be around. From Shakespeare's famous tragedy, Anthony and Cleopatra to modern-day Bonnie and Clyde, love has been the central theme in many artworks. Lovers travel distances to unite or take a journey together. Think about rewarding your relationship and taking a trip with your significant other? In that case, Romance Holiday Packages will come in handy. Whether you're looking for a classic or an out of the box romantic holiday, the options are plenty.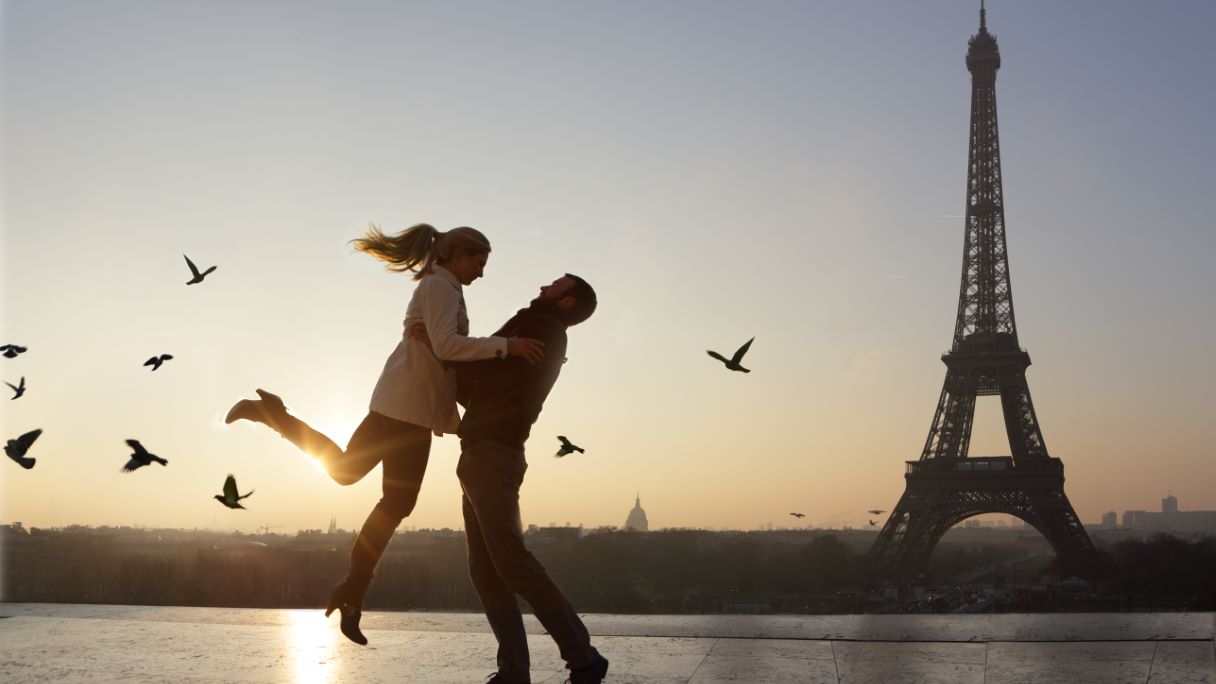 France Is a Classic Lovers' Destination
Most people would agree that France is one of the most romantic destinations worldwide. Maybe because of culture's impact? Who knows! However, It's for sure that strolling around the famous streets that were backgrounds to many love stories has a reviving effect on love. Historic gardens of the city await for you to rejoice in nature. Shout your love from the top of the Eiffel tower. Eat gourmet dishes from French cuisine. And finally, visit the "I love you Wall" before ending your day at one of the legendary Paris hotels.
Apart from Paris, you can visit Gordes Commune. The village's whole scenery is from the last century. Near the German border, Colmar can ignite the love between couples again thanks to its riverside and preserved architecture from the world wars and the French Revolution. The Calanques in Marseille will probably be the most divine nature you will see. Incredible see meets incredible nature. You can experience how it's like to be a part of a painting in Monet Garden in Giverny. It will feel like you're in a 19th-century romance tale in all these places.
If you desire to show your partner the hidden treasures of Paris, Parc Monceau is the place. You can take your significant other to a secret garden of your own. Nature's magical touch will take you on a journey throughout the ages as your elders also took their loved ones to Parc Monceau. For an unforgettable love scene of your own, take a tour of the park. You can tell the stories of old while holding hands. The place's warm welcome will make you feel like you are the stars of your own romantic movie. A kiss to be given in this place will join many of the past. The park's enchanting aura creates all of these emotions at once.
With many other options, France deserves to be one of the top romantic countries.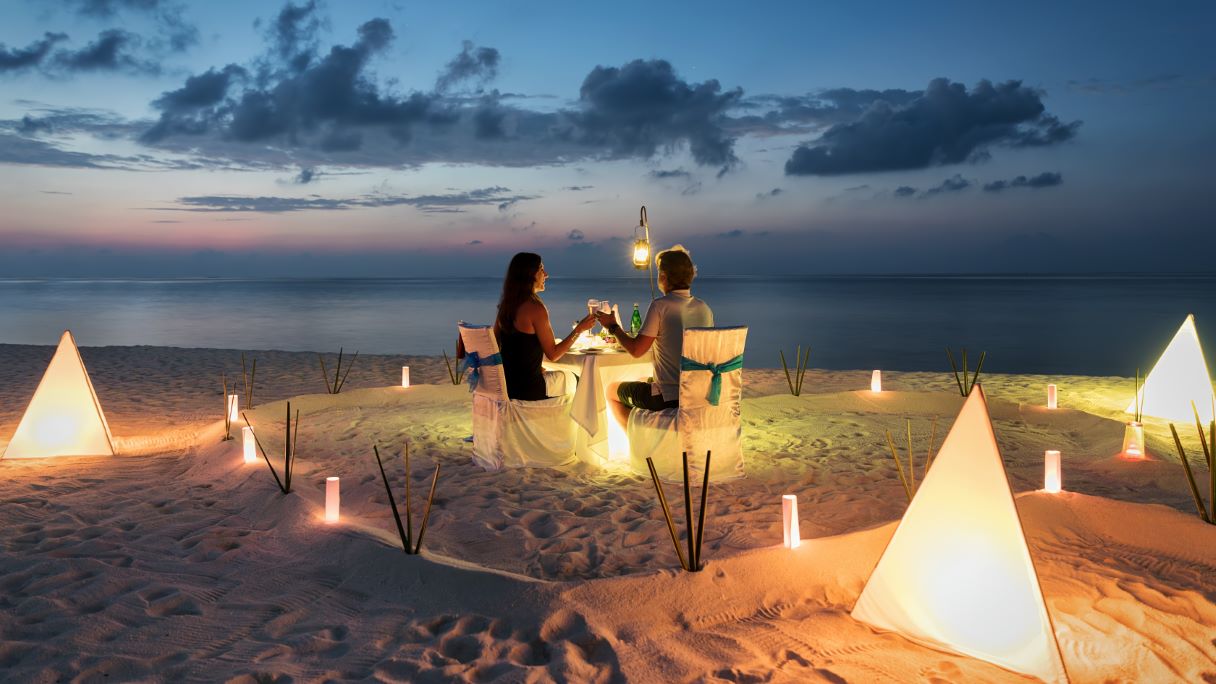 Italy Offers a Novel-worthy Experience
The country is home to the finest food, lovely people and renowned Godfather series. It's easy to get lost in the country, but it's impossible to forget the memories.
You can start with Venice, associated with love by the many famous artists throughout history. The canals are worth seeing with a Gondol tour. It's a classic. You can visit a few other locations, such as
Doges Palace
St Mark's Square
Bridge of Sighs
San Marco Campanile
Another dreamy destination in Italy is Lake Como. In addition to its natural beauty, the lake can take you on a poetic journey to the northern part of Lombardy with a boat trip. It will add another perspective to your voyage.
Home of the Renaissance, Florence is one of the most artistic centres on earth. But on the other hand, it has incredible pastoral scenery. An excellent combination of culture and nature, the city, is the background in the famous English writer E. M. Forster's Room with a view novel. You can live here as passionate as Lucy and George. The city was once home to notorious names such as Boticelli, who had his muse to paint the Birth of Venus. With tours around the city with horse carriages and walks inside The Boboli Gardens, you can't run out of romantic sights in Florence.
You can also consider Rome. Home of Mark Anthony, one of the greatest lovers in literature. Pursuing his love, he renounced his ranks and country. At the Trevi Fountain, toss a coin in the water if you want to come back. The city is also the backdrop to the classic romantic comedy film Roman Holiday. It's a place that will make you fall in love—again, like in the movie for sure. You can have special moments through a carriage ride and end your day with a fantastic dinner on a rooftop restaurant.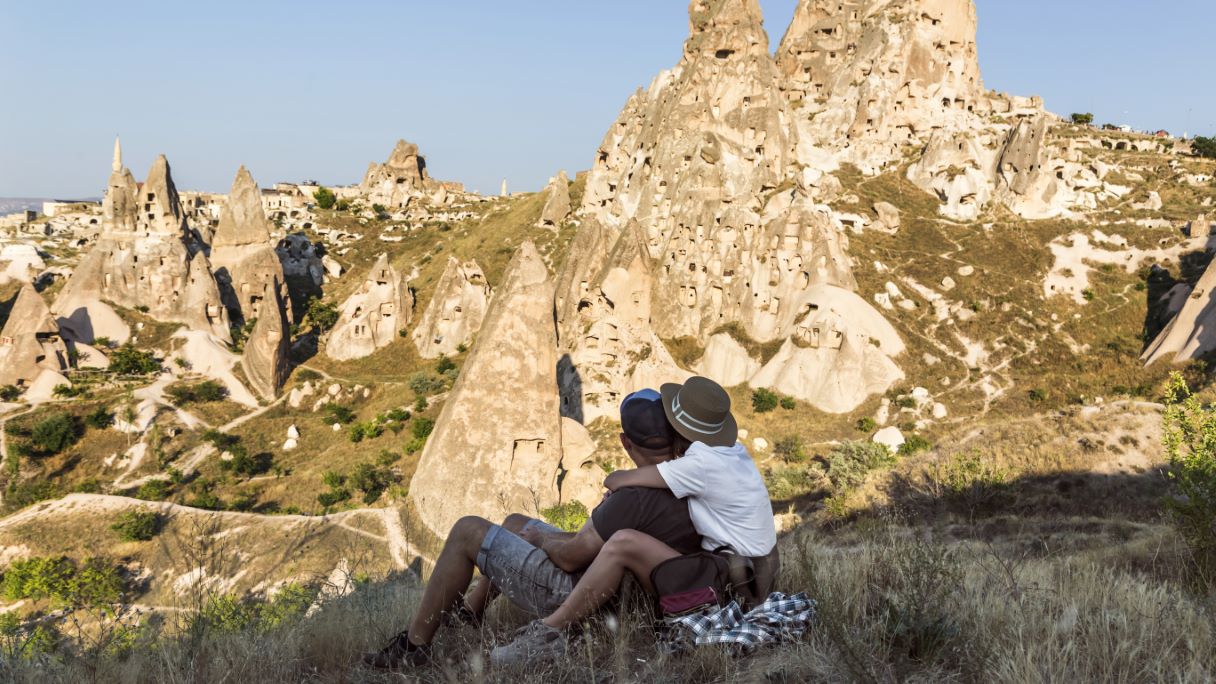 Türkiye Has so Many to Choose From
An aquatic country between continents, Türkiye, is everything but ordinary. You can pursue the architectural genius of Mimar Sinan, one of the greatest minds of Ottoman history, in İstanbul. Also, he's the protagonist of one of the most famous love stories. His love for princess Mihrimah, Sultan Süleyman's daughter, inspired his work. You can visit both Mihrimah mosques, one in Asian and the other on the European side. On your way from Europe to Asia, many lovely experiences await you. First, The Grand Bazaar is the best place to pick presents for each other. Then, you can watch the sunset in Üsküdar. Here, with Maiden's Tower in the background, you can witness one of the most beautiful cityscapes. Later, get on a boat and have a delicious dish over the moonlit waters of the Bosphorus. Finally, return to your all-inclusive hotel and have a cup of Turkish coffee with a Turkish delight.
Cappadocia is one of the most prominent stops of honeymooners. Its one of a kind natural terrain provides breathtaking yet peaceful sceneries. Some Cappadocia hotels, built as caves, are perfect spots to enjoy the view. An early-bird reservation can ensure you have the best room. In addition, you should take a balloon tour to take your love to the skies.
Suppose you're into the sea and lively beaches. Türkiye has plenty of alternatives. For example, Bodrum is an excellent option for a getaway. Or, Marmaris, with its vivacious nightlife, can be the perfect location for your exciting plans. The sand's smoothness will give you peace after a good swim in one of the most tranquil waters in Ölüdeniz.
The ancient city of Ephesus will move you to the Roman era if you're history fans as a couple. The second biggest city of the Roman empire, the beautifully preserved ancient site can take you on a journey to the past. Your love can expand beyond time and space.
Looking to mix culture and nature? Take a trip to Pamukkale, where you can almost anytime find a last-minute deal. You can relax in the thermal pools of snow-white travertines and visit The Temple of Aphrodite, one of the most passionate figures in mythology.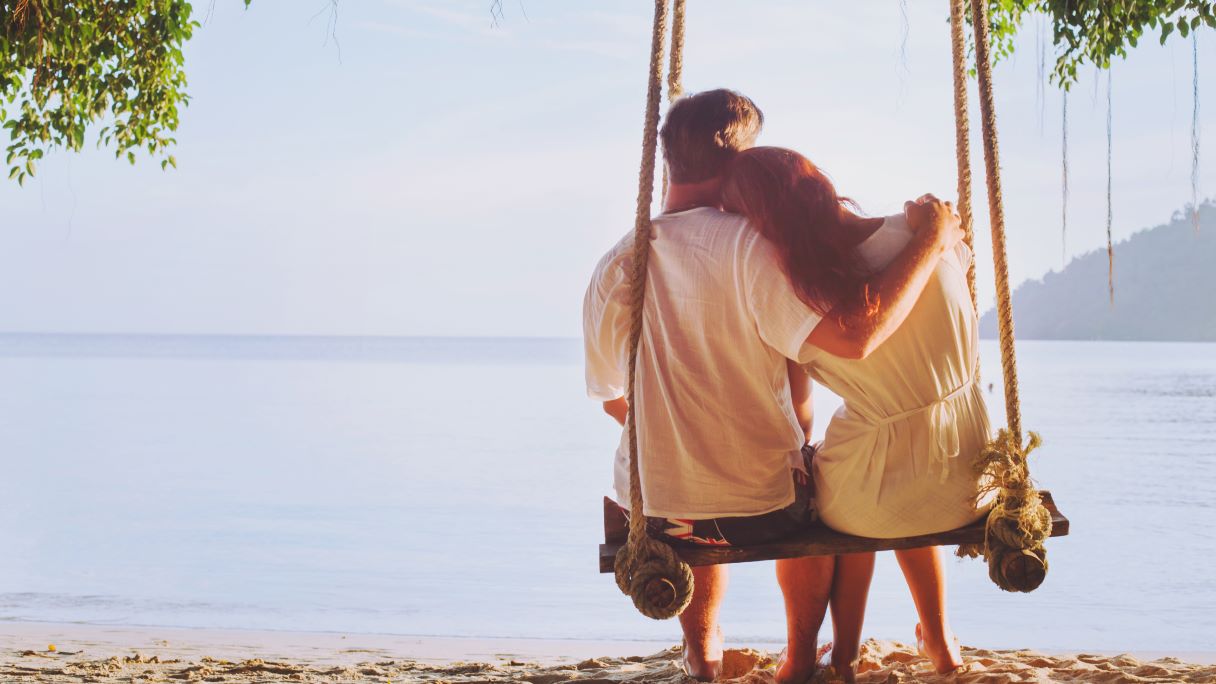 5 Romantic Hidden Gems Waiting for Discovery
You may prefer a more unconventional romantic getaway. Get in! We're taking you to five of the most overlooked destinations with your beloved one.
1. Bergen, Norway
It may sound like finding romance in one of the coldest countries worldwide is a bit dubious. But, remember, Norway ranks among the top in "happiest country in the world," "most peaceful country in the world" surveys.
Bergen is a small town that has mythical fjords and streets full of colourful wooden houses. Regarding the fact it's known as "The Fjord Capital" and "The Heart of the Fjords," you can keep your expectations high for the natural wonders you'll see.
2. Ljubljana, Slovenia
Slovenia's capital, Ljubljana, is another secret jewel for lovers. The sparsely populated city is out of a romance tale.
A ride in the glass cable car allows you to witness an incredible sight of Ljubljana. After the ride, you can tour the Ljubljanica River with a boat. Then, have dinner in one of the restaurants on the riverbank. One way to enjoy the city's full potential is shopping from local markets and picnicking along the river embankment.
3. Bruges, Belgium
Ready for some "sweet love?" Then, Belgium is where you may head! In particular, Bruges because of its other lover–friendly features.
Famed chocolates and delicious Belgian waffles may increase the sugar of your sweetheart. So take a hike among the streets and canals of the city after a coffee break. Strolling between buildings, preserved since medieval times, will take you back in time.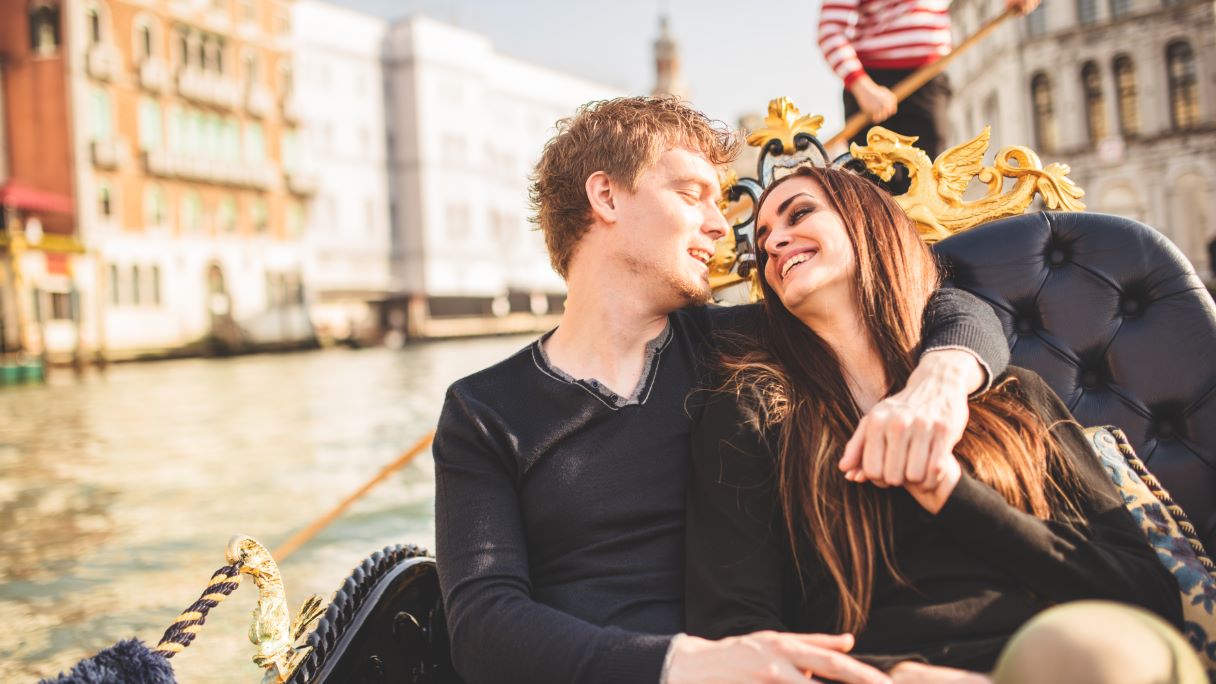 4. Edinburgh, Scotland
Do you know which other city can take you back in time? Edinburg. It's almost impossible not to be enchanted by the architecture of the Scottish Capital. You can't help yourself but wonder how the structures from the middle ages can be so intact.
Exploring the city's cobblestone streets may feel like you're heroes and heroines of a knight's love tale. After a walk in the Royal Botanic Garden, enjoy some chocolate and whiskey tasting. Every corner of Edinburgh is worthy thousand pictures. So make sure you have some extra storage in your digital devices.
5. Molokai, Hawaii
Not all romantic options are in Europe. For example, Molokai in Hawaii. Even though Hawaii is famous for its calm island lifestyle, it's often not preferred as a romantic destination.
Molokai is probably the best island in Hawaii for couples because it hasn't been commercialised yet. As a result, the island genuinely reflects the Hawaiian culture that may seem a little distant from what you know from the popular culture. But, don't worry, it's much better.
You can rediscover your passion for each other in the abovementioned destinations and live the romance of your lives. Moreover, you can uncover many untold love stories among the streets of each city you visit. Discovering them will definitely have a refreshing effect on your love. Maybe you can even write your story!