As You Wish
African Safari
The Most Enjoyable African Safari Options
You can't really say you have the adventure of your life unless you go on a safari in Africa. The first safaris in history started for carrying trading goods from Africa to the rest of the world. Still, like many things, safari itself became a commercial activity for those looking for adventurous journeys. The game reserves in South Africa, Tanzania, and Kenya offer witnessing wildlife of predators like lions, cheetah, tigers, and many other exotic animals with the guidance of experienced rangers and a car's safety. You can arrange everything you need with African Safari Vacation Packages, then sit back and relax until it's time for your plane's departure. So prepare for an adventure with African Safari vacation packages to relish the most exciting moments of your life.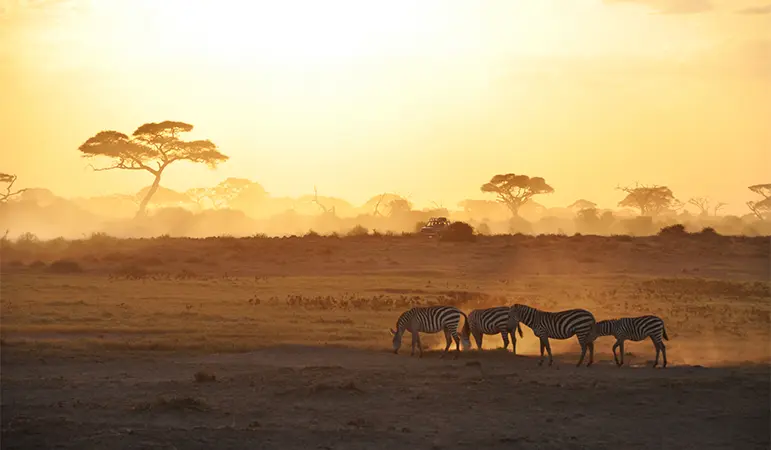 Your Complete Guide To Planning an Unforgettable African Safari Trip
What better time than now to begin planning an unforgettable African safari trip? It's the ultimate adventure to cross off your bucket list. An African safari will make you feel as if you've stumbled upon the set of a wildlife documentary, when in fact, you've stumbled upon life itself. With acacia trees, magnificent sunrises and sunsets, and herds of wild animals, it's an experience you will never forget.
Imagine thousands of elephants migrating across grasslands, and then picture yourself looking at them in awe from a safe distance, perhaps in a bush or an open car. Safari is all about this. It can be defined simply as any journey into the wilderness in the pursuit of wildlife.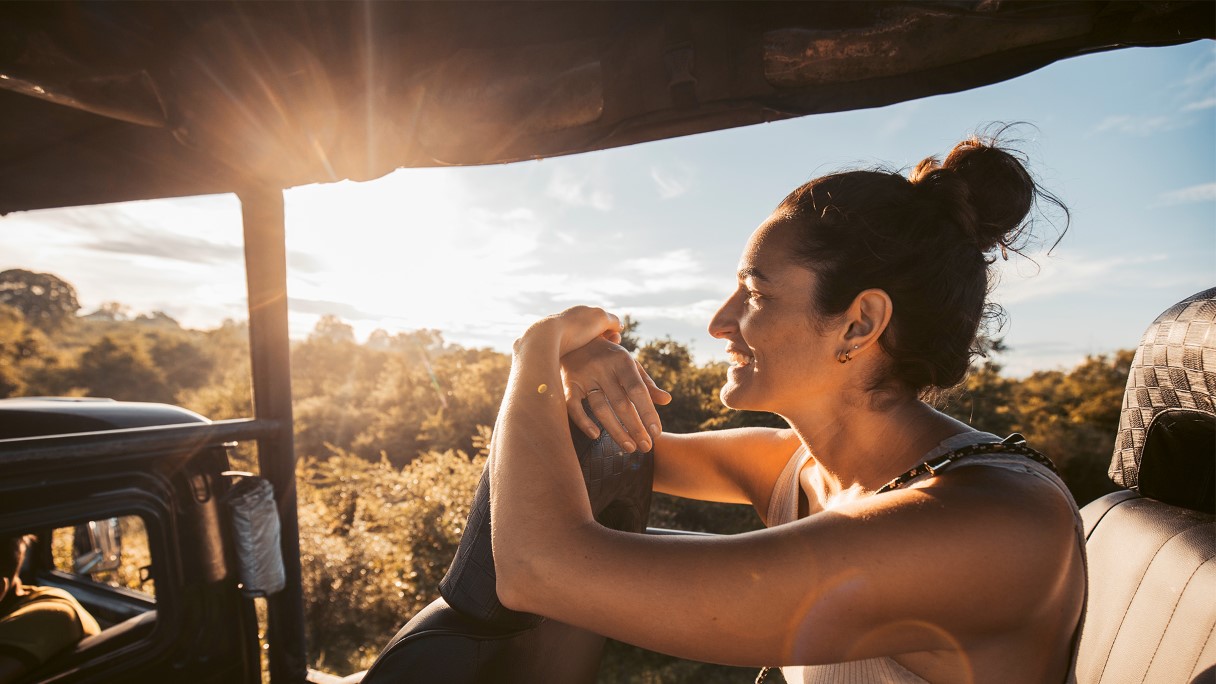 Right down many adventure seekers' alley, an African safari is also an excellent option for photographers. Are you in a hunt to capture rare moments of some of the world's most exotic animals? African savannas are teeming with lions, elephants, buffalos, cheetah, zebras, giraffes, and gazelle.
However, planning a safari can be difficult because there's a lot to consider, such as the type of accommodation, game reserves to visit, and the best time to travel. So, we've compiled a list of our best tips to help you organise a trip to Africa in this handy guide to ease some of the planning stress.
Before we get into the nitty-gritty, let's address the burning question you probably have in your mind: Is an African safari safe? Of course, there are some risks, but they are nothing you should be afraid of if you follow the safari safety rules designed to keep both you and the animals safe. Some simple rules to follow include remaining in the car at all times, speaking quietly, and always listening to your guide.
It's also critical for you to be aware of the malarial risk of your safari destination. Don't let that put you off, though. You can minimise the risk by using insect repellent, sleeping beneath nets, and taking malaria pills as prescribed by your physician. Moreover, malaria-free safaris do exist in Africa. So, you'll find plenty of options if you want to enjoy your safari without taking malaria pills or other precautions.
African Safari Vacation Package
Now that we've gotten that out of the way, let's talk about the different types of African safaris before booking your African safari vacation package. You can customise your safari to fit your specific budget. You may benefit from early-bird hotel reservations and spontaneously plan a vacation at the last minute to get ready for a memorable expedition.
The most cost-effective type of organised tour is an overland safari, also known as a mobile safari. An overland safari will most likely include camping, and you travel in a group. However, a luxury safari provides travellers with the comforts of home in the wilderness.
While spotting wildlife along riverbanks may not be the first thing that comes to mind when thinking of a safari, it can actually be a fantastic experience. For example, Southern Africa's Chobe and Zambezi Rivers are home to the continent's largest elephant populations. In addition, you can actually sail on these rivers, so be sure to look into your options.
Walking safaris or biking tours led by a professional game ranger or field guide are available for those energetic travellers who want to get their feet wet. In addition, many camps and lodges offer a walking safari as part of your safari itinerary in private reserves and concessions. Yet, you won't find these types of safari in most national parks.
There are also self-drive safaris available for the brave at heart. Still, they're only available in public parks with paved roads and signs. You can visit a public game park and go on your personal safari adventure! One disadvantage of a self-drive safari is that you may miss out on some wildlife if you don't have the proper knowledge, which is why we recommend hiring a local guide.
Best Places for African Safari
Come to talk about wildlife; let's explore how you can choose the best African safari for you among the many incredible wildlife destinations available. But, of course, you should first decide what you want to see in the wild and the type of safari vacation.
Let's take a look at some of Africa's most popular safari destinations to give you an idea of what a once-in-a-lifetime safari can entail.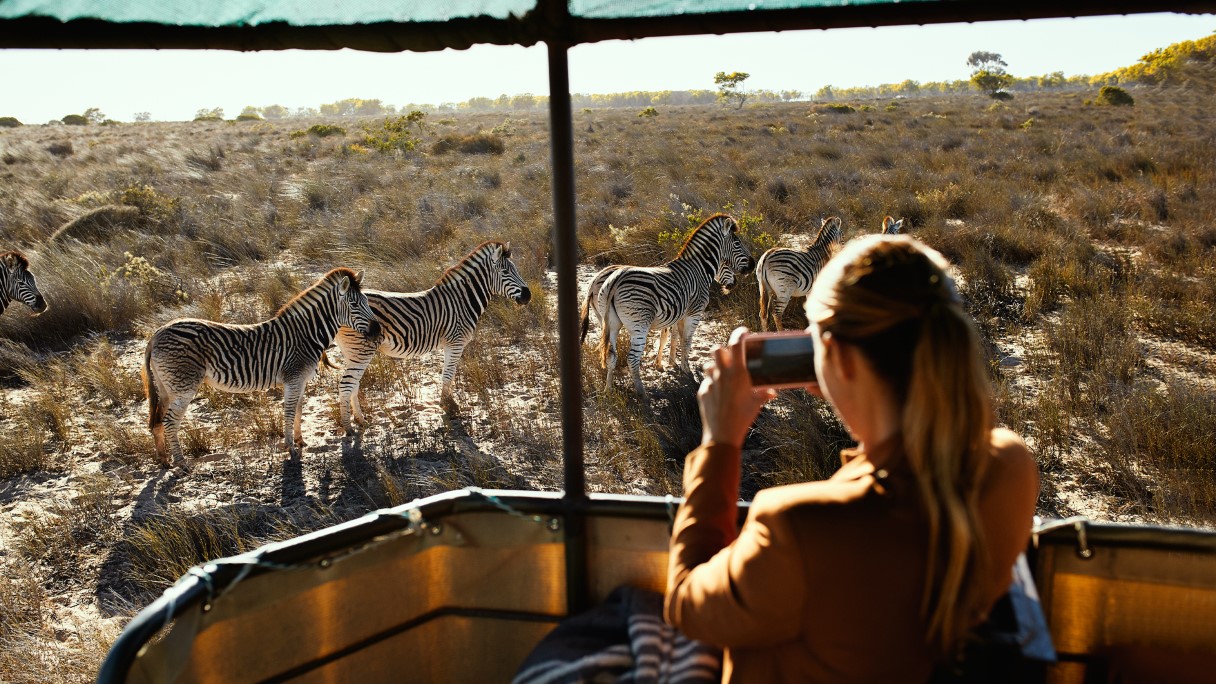 South Africa
First up, we have Johannesburg, which is South Africa's largest city. It has arguably the best connections to the country's many safari destinations. Also, it doesn't deserve to be treated as a quick pit stop. Instead, spending at least one night in the town to recharge can significantly enhance your experience.
Want to see the 'Big Five' (lion, leopard, black or white rhinoceros, African elephant and Cape buffalo) in their natural habitat? Then, Kruger National Park, one of South Africa's oldest, largest, and most famous safari parks, will most likely be the perfect choice for you.
Kruger National Park is open all year round, but be aware that the summer -from December to March- can be scorching. This means that many safari-goers prefer to visit during the winter, from June to October, and prices will be higher due to the season's popularity.
Most Kruger tours include a direct transfer from Johannesburg, which makes it perfect for first-timers. Still, you can also make the trip independently, so adding car rentals and transportation options may come in handy while you're customising your package vacation. After arranging a transfer, you'll embark on a five-hour road trip from the airport to the park.
Another decision is whether to stay in Kruger or outside. Staying in Kruger or as close to the gates as possible allows you to catch the sunrise rush when wildlife is pretty active. Ideally, you can pitch a tent or reserve a thatched-roof chalet at a basic campsite. Or, if you want to be pampered, the park is surrounded by some of South Africa's finest private game reserves and safari lodges.
An ideal Kruger National Park safari should last five days minimum. To fully utilise the overall experience, you should split your time between two or three rest camps. Also, keep in mind that while the risk of malaria in Kruger National Park is low, it's not a malaria-free zone.
For those looking for less commitment with an enjoyable mini-safari experience, the malaria-free Lion & Safari Park is home to over 80 lions and a 30-45-minute drive from Johannesburg. You'll get to see cheetah, hyena, wild dogs, various antelope, tame giraffes, and discover lions' natural habitat in a specialised safari vehicle with a professional game ranger.
You can also consider a trip to Cape Town, which is unquestionably one of the highlights of South Africa with its beaches where you can walk with penguins and see whales. Perhaps, Cape Town isn't one of the most renowned safari destinations, but some nearby areas offer unrivalled game-watching opportunities. Moreover, they're all malaria-free.
Approximately three and a half hours away from Cape Town, you can visit the Sanbona Wildlife Reserve. It's one of the few reserves in the world where you can see free-roaming white lions alongside cheetahs, elephants, and zebras.
The Aquila Private Game Reserve is also just a quick two-hour drive inland from Cape Town. The reserve offers visitors half or full-day drives and the opportunity to spend time with rehabilitated animals at the Animal Rescue Center.
Suppose lions and cheetahs aren't your things. In that case, Grootbos Private Nature Reserve has plenty of flora and marine life to keep you occupied. Staying at Forest Lodge lets you see more than 800 different plant species native to the flora, like proteas and other fynbos. Also, if you're visiting between June and November, be on the lookout for whales in the bay.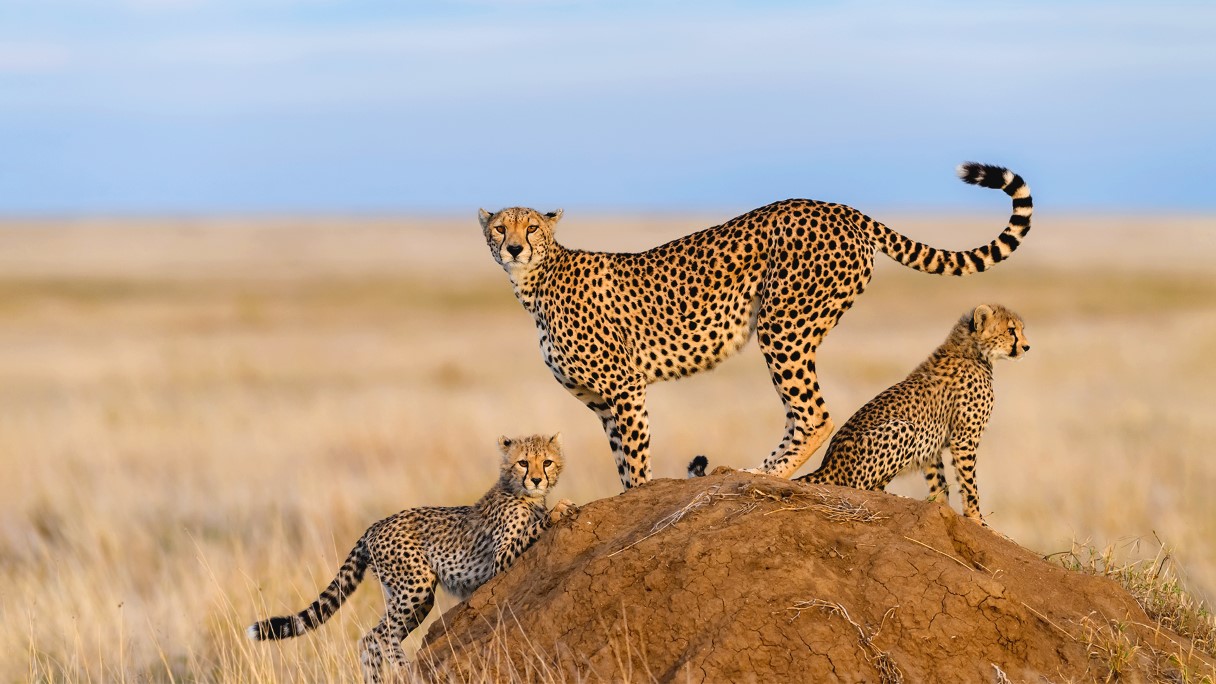 Tanzania
You can't go wrong with the excellent game viewing opportunities Tanzania offers. It boasts a broad selection of national parks and game reserves with 38 per cent of its territory reserved for wildlife conservation -the largest protected area estate in Africa.
You'll find that there are two primary safari circuits to choose from here. The famed Northern Circuit is home to Tanzania's most well-known parks, including hotspots such as the Serengeti National Park, Ngorongoro Conservation Area, and many others.
The Serengeti National Park is Tanzania's largest and most well-known national park. It offers one of the best wildlife viewing experiences on the continent. Over 2 million wildebeest, 4,000 lions, 1,000 leopards, 550 cheetahs, and over 500 bird species call the Serengeti home. However, this place is unique because it houses the world's most dramatic wildlife spectacle: The Great Migration. Vast herds move in search of fresh grass following seasonal rains before returning to the Serengeti between July and October. Watching this event unfold is undoubtedly a once-in-a-lifetime experience that should be on top of your safari bucket list.
Named after the ancient volcanic Ngorongoro Crater, Ngorongoro Conservation Area is a UNESCO World Heritage Site. It's home to the world's largest intact and unfilled caldera, as well as an abundance of species with over 25,000 large game animals. A day would be enough to see all of the Big Five, as well as hyena, cheetah, leopards, herds of buffalo and gazelle, and even the critically endangered African wild dog. Want to see flamingos? You can head to the soda lakes for that, where you'll also spot hippos.
The Southern Circuit, on the other hand, is ideal for those who prefer to avoid crowds. Ruaha National Park and Selous Game Reserve are the circuit's two primary attractions, and you can visit them if you want to get a true sense of Africa's untouched wilderness.
Known for its vast elephant population of near 12,000, Ruaha National Park offers a diverse range of wildlife and landscapes without the crowds. It's home to 10% of the world's remaining lion population and is a birdwatcher's paradise, boasting an astounding variety of birds.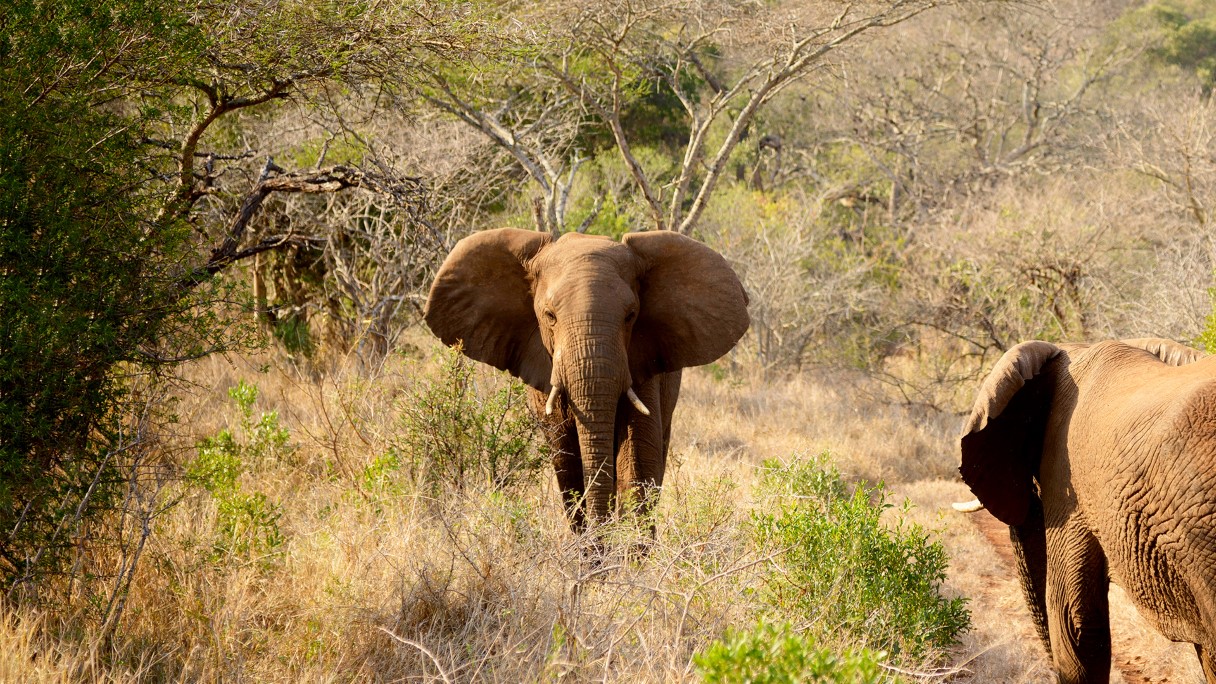 Then there's Africa's most prominent, the Selous Game Reserve. Relatively unknown, it's home to vast herds of elephants, as well as buffalos, crocodiles, hippos, wild dogs, and some of Tanzania's last remaining black rhinos. You'll find that many Selous safari lodges are located near the great Rufiji River and provide boat safaris in addition to the classic game drives. You can also go on guided walking safaris that can last anything from a few hours to several days, with camping next to armed rangers and expert guides.
Kenya
The birthplace of the safari, Kenya, is a must-see for anyone looking to kick off their African safari adventure. The country has 54 national parks and game reserves, each of which is spectacular in its own right. Still, our notable picks are Masai Mara National Reserve, Nairobi National Park, and Amboseli National Park.
The Masai Mara is Kenya's most famous safari park, and for a good reason! The reserve has a thriving predator population year-round, with Masai lions, African leopards, and Tanzanian cheetahs present in outstanding numbers. In addition, from July to September, Masai Mara welcomes the Great Migration, which means you can witness "the greatest show on earth" here as well.
You'll want to visit Amboseli National Park for its vast elephant populations and views of Mount Kilimanjaro, which is the world's tallest free-standing mountain. Located around 200 kilometres southeast of Nairobi, it's accessible by road or air. It's small enough to explore in a day or two, which is why it combines nicely with a Masai Mara safari. The area is home to various wildlife, including buffalos, leopards, and many antelope species.
Nairobi National Park is the only major national park located in the city centre. So you can go from sipping a cup of tea at a café to seeing some of the world's most exotic species in an hour. Moreover, it's one of the few spots in the world where you can almost always expect to see the critically endangered eastern black rhino. "Seeing critically endangered rhinos against a backdrop of skyscrapers?" Check. Nairobi National Park is one of the smallest national parks in Africa, but don't let that deceive you. It's home to over 400 species of birds, as well as zebras, leopards, lions, giraffes, cheetah, and many others.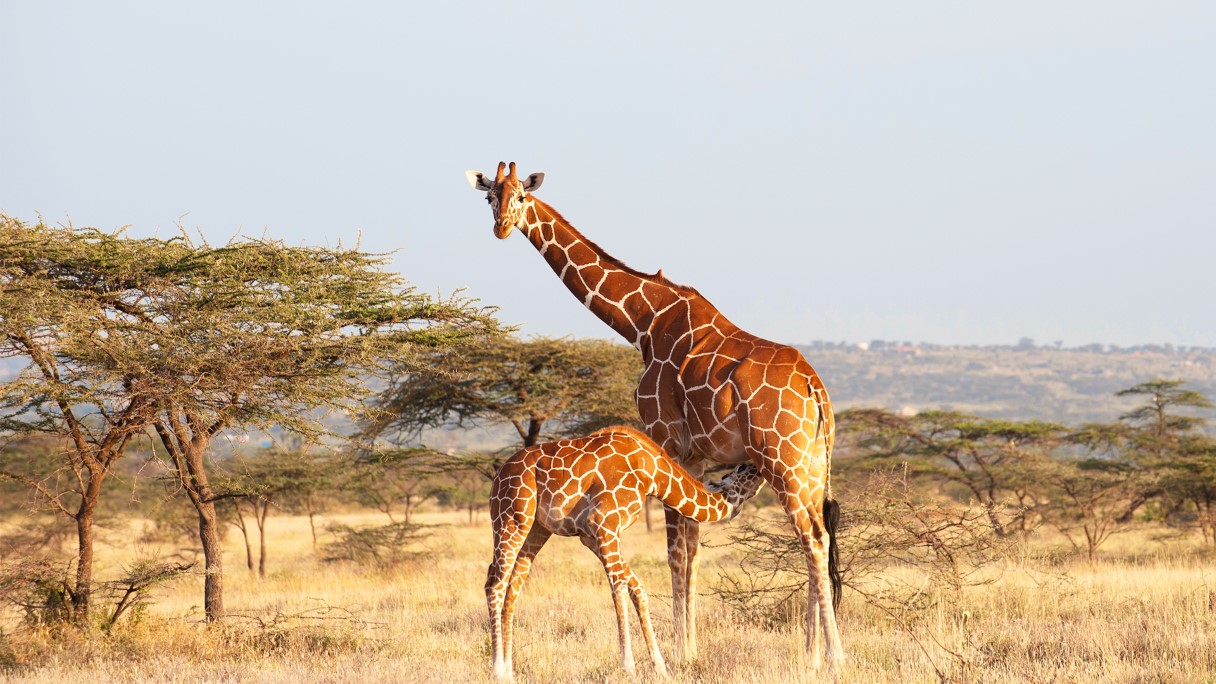 African Safari Vacations All Inclusive
You may feel a bit overwhelmed by all the likely combinations. All-inclusive African safari vacations, in other words, hassle-free safaris, come to the rescue to make your life easier.
Many of the hotels provide all-inclusive African safari packages, ranging from luxurious bungalows to romantic honeymoon suites. Most all-inclusive packages include three meals per day, snacks, sundowners in the bush, and two privately guided game drives with experienced guides and trackers.
There are various all-inclusive safari lodges and all-around hospitality and service in Kruger Park. Also, you can expect to find such all-inclusive luxury safari packages in Botswana's Moremi Game Reserve. It's in the Okavango Delta, a UNESCO world heritage site.
African Safari Vacation Cost
A well-executed safari can be costly but know that it's also the type of vacation where you definitely get what you pay for.
Many local factors can influence the cost of your safari. For example, visiting Africa during the school holidays will cost more. However, assume you want to save money. In that instance, you may want to visit national parks during their off-season, from October to April. While you may see less wildlife due to the long grasses, it comes with some perks considering the significantly lower prices and fewer tourists. In addition, it's the most lovely time of year for birds and newborn animals.
Safari essentials can also add to the cost of your trip. For example, clothes made of breathable fabric in chambray or earth tones, a wide brim hat with a chin strap, comfortable shoes, a waterproof dry bag, moisturiser, sunscreen, insect repellent, a good pair of binoculars, and plug adapters must be in your luggage. You may also consider investing in a high-quality camera and telephoto zoom lens, such as 100-400mm or 200-500mm, for documenting your trip.
Moreover, don't forget that tipping is customary in Sub-Saharan Africa! Therefore, it is best to have some cash on hand to tip your tour guides and service staff.
Effectively, your first safari may profoundly change you once you have the opportunity to observe lions and numerous animals in the African savannah, their natural habitat. So be ready for a life-changing African safari experience. Some tourists even choose to leave their jobs and work as guides after being enchanted by its unique beauty. Who knows, maybe it'll give you the motivation you've been looking for to embark on a round-the-world trip.