As You Wish
Holiday with Kids
The Most Enjoyable Holiday Options with Kids
Preparing for a family vacation with kids seems to have limited options, but that should not be the case if you're ready to awaken your inner child. Listen to both your child and your inner child, and you will find out how joyous a holiday with the little ones can be. All of us have some unfulfilled desires from our childhood—and repressed as we grow older—like going to some world-famous theme parks, swimming with dolphins, or eating the most delicious chocolates in the world. But, since you have a child, you have the excuse to make them happen. You can take advantage of child-friendly vacation packages to plan your holiday for living your childhood dream getaway. Also, your kid will have unforgettable childhood memories.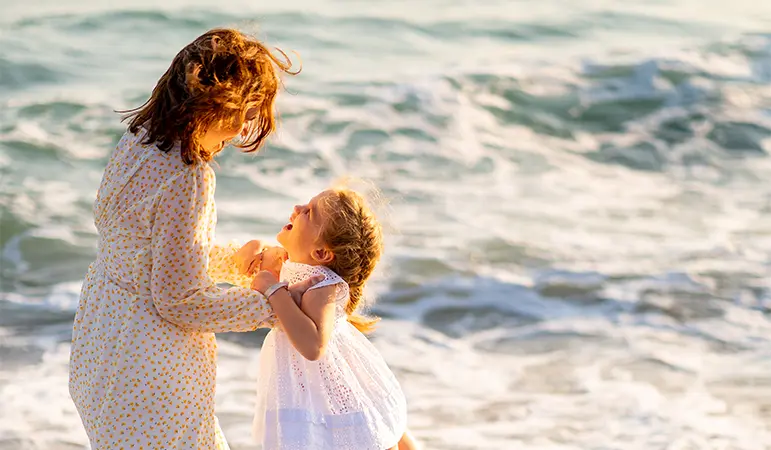 How to Make the Most of Your Holiday with Kids
Is easy-travelling with kids a myth? Or can it be done with some smart decisions, meticulous planning, a sense of adventure, and a little bit of luck? A decade ago, travelling with children mostly meant tantrums and carrying five bags at the same time. Today, it's arguably the perfect opportunity for families to create new memories together and broaden their horizons. There are, of course, some tips and tricks to equip you for a vacation with kids. So ensure to stick to this itinerary, and you will make the most of your vacation with your family!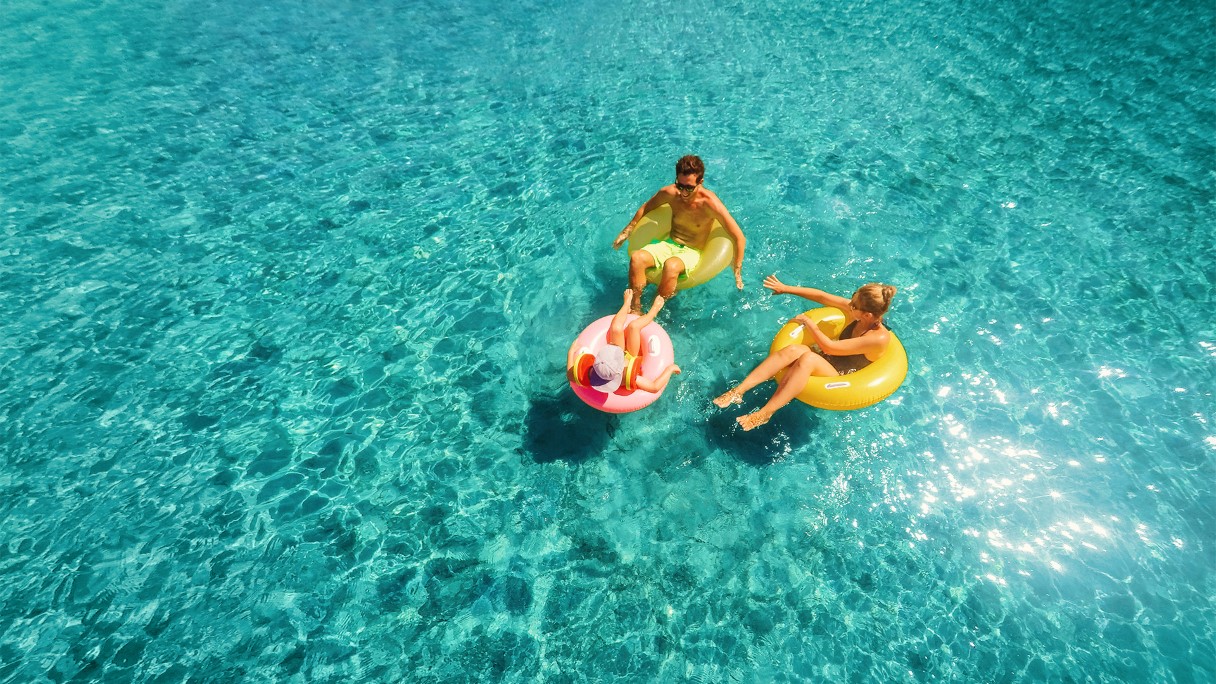 Preparing for a Family Vacation with Children
Consider how much effort it goes into planning a solo trip. First, you need to decide on a destination, buy a ticket, find a place to stay, choose activities, and pack. Now, double that and then maybe you can begin to get a sense of how hard it is to travel with kids. But, fear not! You and your family should be fine as long as you determine some of the details in advance. From travelling and accommodation to events and reservations, plan ahead whatever you can. Pick one of the many options for an early-bird family vacation package, or design your trip according to the wishes and needs of your family. Family vacation packages include many options that will prevent unpleasant surprises, thanks to the child-friendly hotel options they include.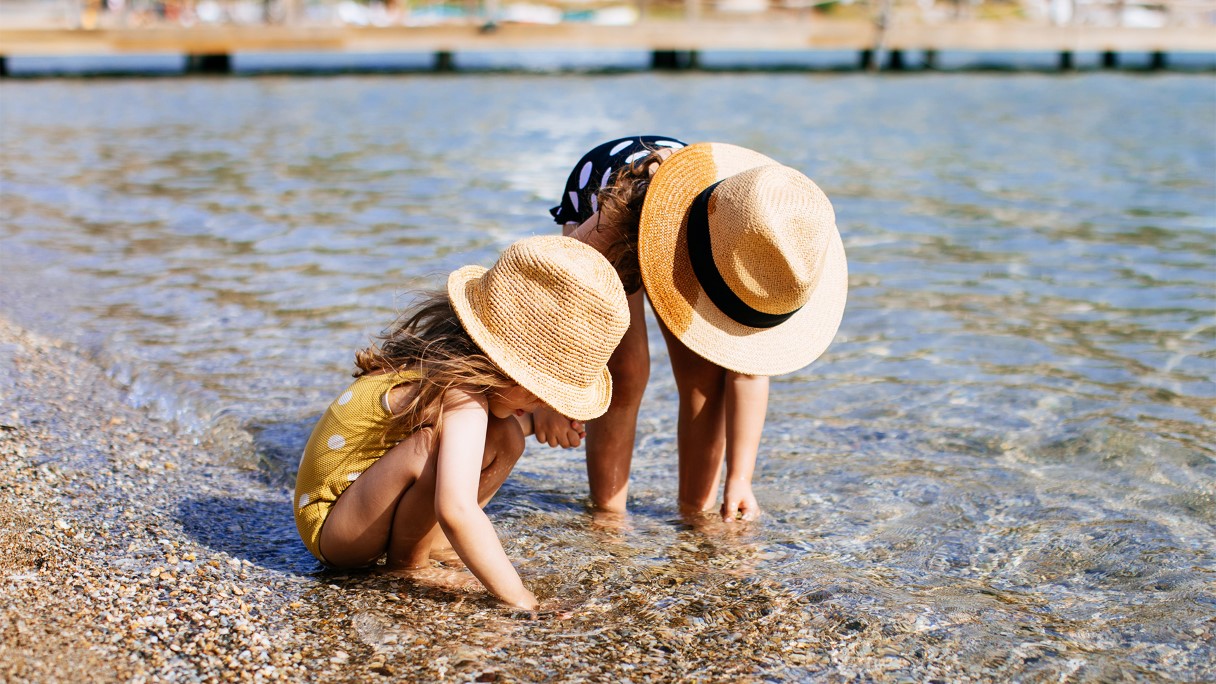 What to Pack?
Overpacking can be your worst enemy, especially if your children aren't old enough to carry their bags. Try to keep it to one medium-sized suitcase per person and ditch the rest. Of course, assume you're travelling with infants or toddlers. In that case, you need to pack extra clothing or items —strollers, etc.— to cover every possible situation. A travel-size first-aid kit can come in quite handy along with prescription or allergy medications for good measure.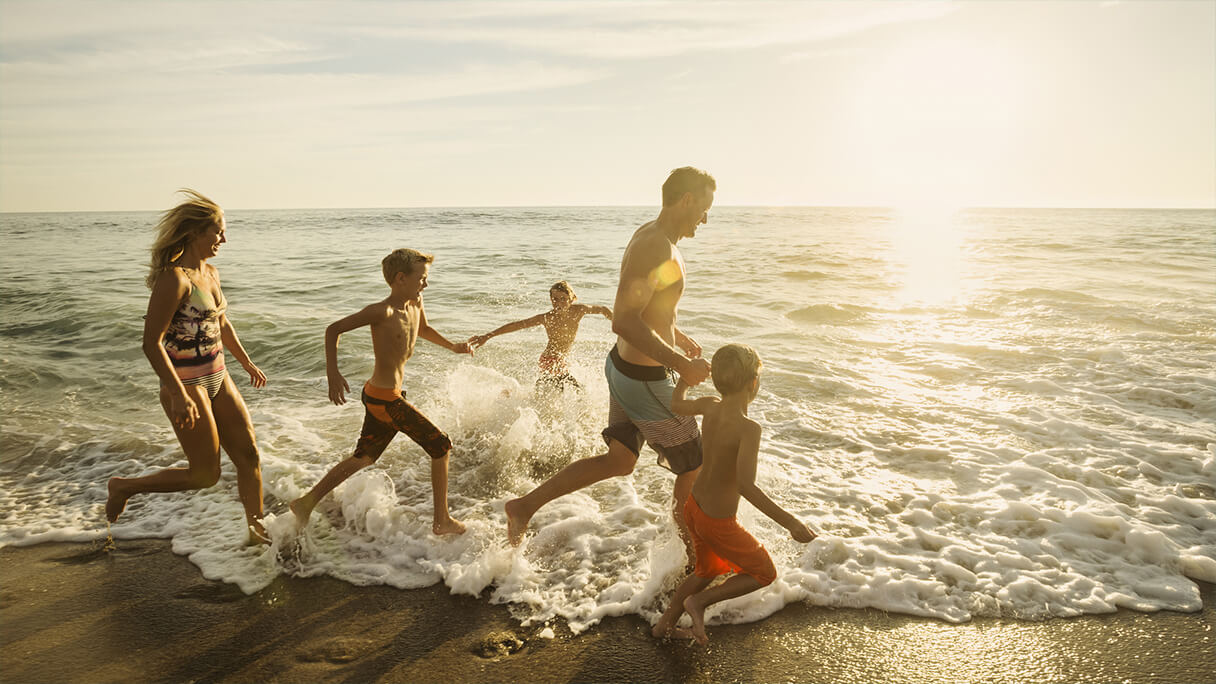 How to Keep Kids Busy?
Picking suitable toys and activities to keep your children entertained, especially while travelling, is crucial when it comes to packing for a family holiday. Give them a map to find landmarks, let them talk to locals whenever they can, and ask them about what they see. But, of course, the best and most fun way to keep children occupied on a trip is by giving them a camera—if they're old enough. This will lead them to observe their surroundings with greater interest and to capture snapshots of your memories. You can even make a holiday scrapbook or keep a travel journal to immortalise the experience! As a last resort, electronic tablets or smartphones with children's apps can be your saviour.
A Little Bit Improvisation and Spontaneity
Let yourself and your children paint outside the lines, if you will. There's no harm in going to bed a little late or having two ice-creams a day rather than one. Instead, imagine how good it feels to indulge yourself on vacation—that's exactly how your children feel when you bend the rules a little bit.
Choosing the Best Destination for a Family Holiday
Include your children in the process. Kids love to be included in family decisions. They can bring a fresh perspective to the table with their creativity as well! Ask your children where they would like to spend their holiday, or if there's anything new they'd like to try. You can pick a destination based on a new place they learned at school, like Machu Picchu in Peru, or an activity they wish to experience, like skiing or sailing. Doing a little bit of research with them about your destination before the trip can encourage them and instil a sense of curiosity about what they're going to explore.
Surprises are like another member of the family when you're travelling with your kids. You can skip museum tours, spend a few more hours in your room due to jet lag, or completely change your plans during the trip. Keep in mind that the point of a vacation is to spend quality time with your loved ones and gain new experiences, not to cross off items on your holiday to-do list. So be open to opportunities and surprises, even those disguised as mishaps. You never know what happens when you let things happen to you!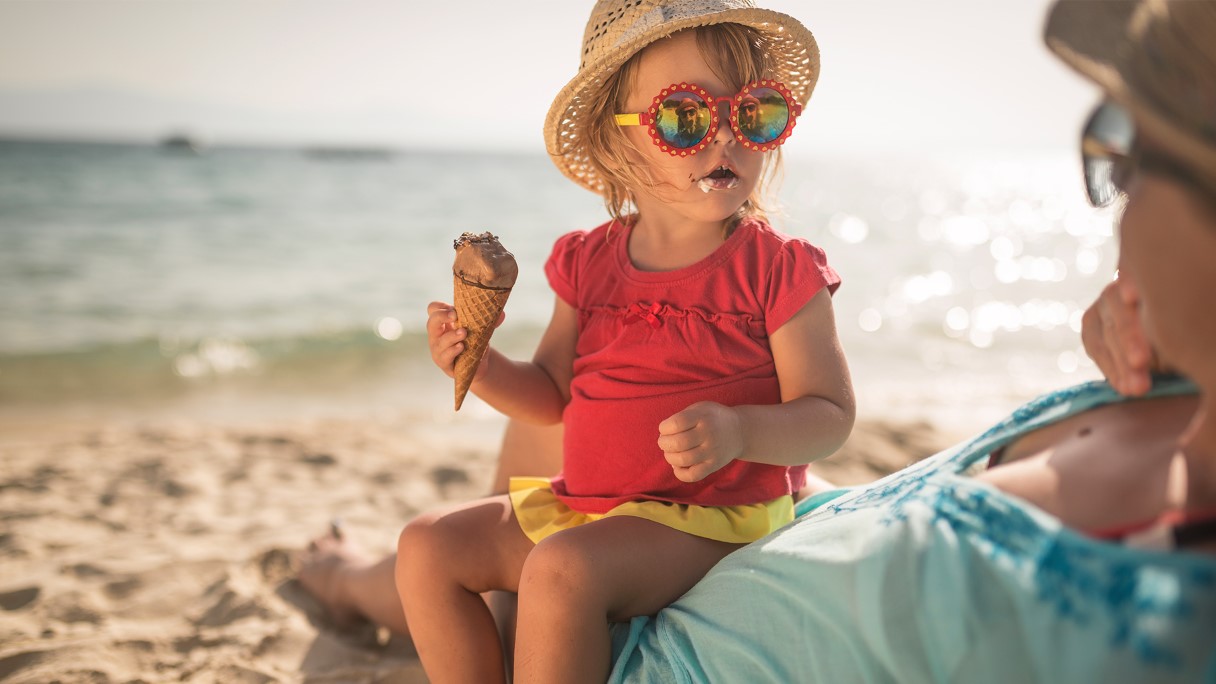 Where are the top 3 destinations for a family vacation?
Picking a destination for a family vacation can be tricky. Luckily, there are many kid-friendly cities worldwide, where children can have as much fun as their parents and learn about new cultures. Antalya, Paris, and Tokyo are possibly the top three cities equally entertaining for both parents and children.
Antalya
Antalya offers families with children a wide range of options. In addition to its sparkling sea and stunning beaches, all within walking distance to family-friendly resorts, it hosts an aquarium, a couple of aquaparks, a toy museum, and spectacular natural wonders like waterfalls.
Paris
If what your family needs is a fun getaway on cultural background, Paris is your answer. With theme parks such as Disneyland Paris, Parc Astérix, and Jardin d'Acclimatation, Paris blends history and entertainment to offer kids one of the most memorable holidays of their lives. In addition, you can go treasure hunt in vast museums, such as Louvre and Musée d'Orsay. Prepare a list of artworks, give them to your kids and challenge them to find those in the museum. You'll see that they will never want to leave.
Tokyo
Tokyo is more than happy to welcome you if you're looking for a unique adventure in Asia. Home to Disney Resort (a theme park and a vacation resort) and world-renowned Ghibli Museum, the Japanese capital is one of the best places to discover urban life surrounded by culture and history.
What Type of Holiday Does Your Family Want?
Every family has its dynamics and habits. Since you, the members of your family, have the best intel on what you would enjoy, you can exchange ideas on what type of holiday you wish to have. You can keep it classic and opt for a beach holiday package to enjoy the sea, sand, and sun with your family. Mauritius has a wide range of deluxe family packages with white sand beaches, turquoise waters, and watersports activities.
Spending a vacation in the bosom of nature with your family can also be a great option. The farms on the hills in Tuscany or the national wildlife parks in Costa Rica are some of the most bio-diverse locations in the world.
Arranging a culture trip can be just as fun, especially when your children are old enough. For example, you can visit the numerous museums and theatres in London to learn about history and drama or explore the traditional arts in St. Petersburg.
Embedding sports into your vacation is another ideal way to have fun with your loved ones. In that case, keep an eye on the Alpine resorts of Switzerland, which offers breathtaking vistas and skiing opportunities. Or the Great Barrier Reef in Australia, with over a dozen reefs to see!
What Are the Most Economical Destinations for a Family Vacation?
There's no need to worry if you're travelling on a budget. Your options still vary from deluxe resorts with five or more stars to affordable boutique hotels. Basically, there are a few tricks for a budget-friendly family trip. For example, you can travel late in the season. Prices tend to fall outside so try to pick destinations that are still warmer in late summer.
In addition, you can check for early-bird family vacation package options in many family-friendly resorts, waterparks, and landmarks. It is quite advantageous if you're considering your budget. Some promotions even offer discounts!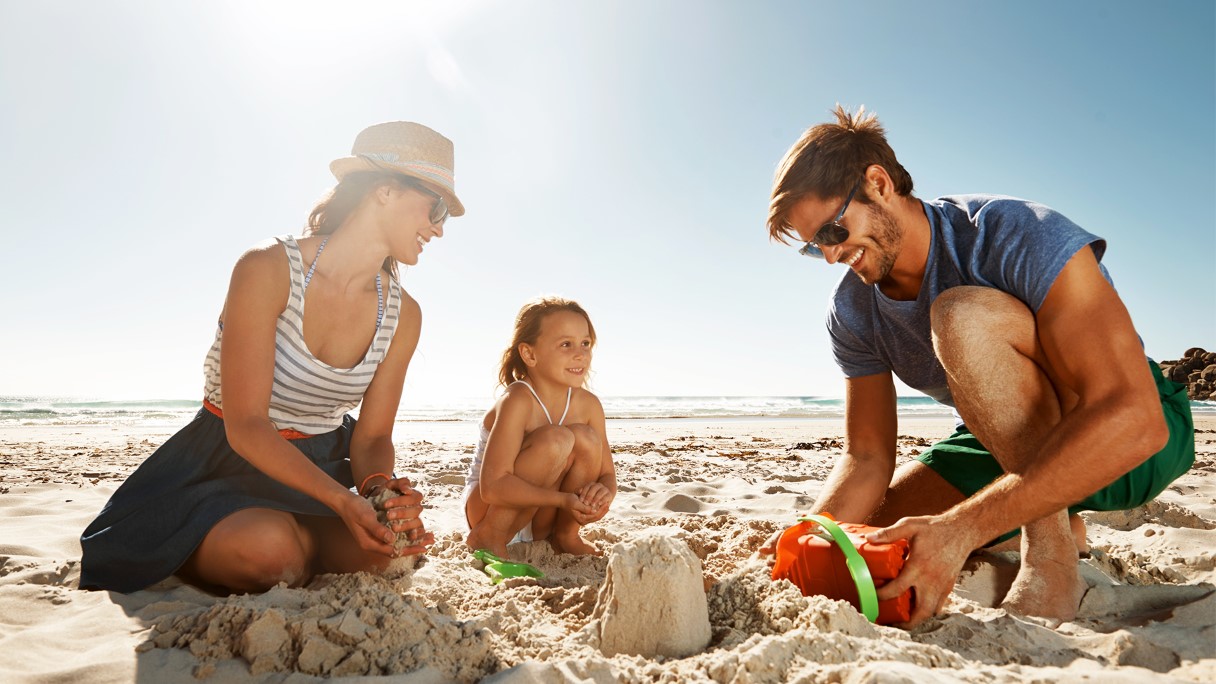 Awaken Your Inner Child
Amusement and theme parks are more than ideal as stops on a family vacation if your children are between 3 and 12. They are the best places to let your children have fun with their favourite characters and cartoons and to share this excitement with them as you remember what it feels like to be a kid.
It's sensible to purchase a theme park holiday package if your only focus is having fun and letting others take care of things for you! The Wizarding World of Harry Potter inside the Universal Studios Hollywood and Disneyland Park in the US, LEGOLAND in Denmark, Studio Ghibli Park, which is planned to be opened in the Aichi Prefecture of Japan in 2022, it can be a bit difficult to pick just one place!