As You Wish
Honeymoon Hotels Vacation Packages
The Most Enjoyable Honeymoon Hotels
You got married and are right at the edge of a new beginning. Now it is time for your trip of your lifetime. Let us offer you unusual honeymoon experiences to pick among the most romantic and unique routes of Türkiye and the world. For an unforgettable honeymoon holiday, we take the stress out of planning all the details via honeymoon packages. Let your lifelong happiness start with a nice holiday!

Enjoying the Mediterranean in Antalya, exploring the calmness and unique nature of the Aegean in Bodrum, being fascinated by the wind of Çeşme, or meeting the beauties that nature's gift to Türkiye in Cappadocia are the first alternatives that come to mind for a perfect honeymoon. If your choice will be abroad, Venice, the city of lovers, Paris, the capital of romance, tropical paradises Phuket, Bali, Maldives are waiting for you.

Check out the unique honeymoon packages for the best vacation of your life.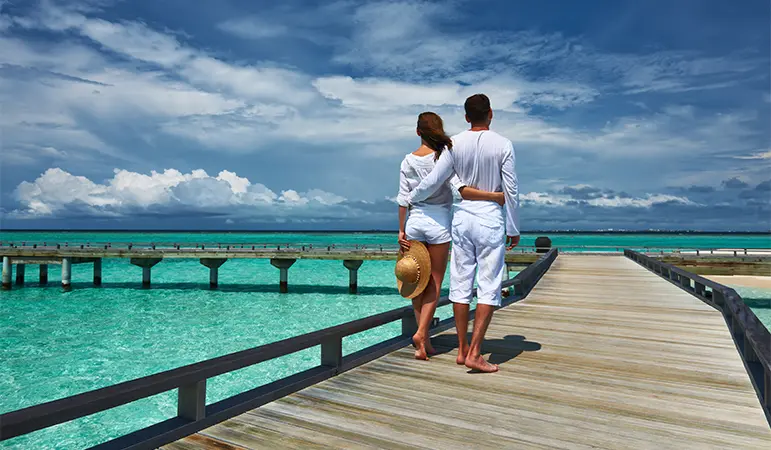 Best Honeymoon Vacation Routes
Honeymoon Hotels
All of the excitement of wedding planning can very often shadow the joy and elation of your upcoming honeymoon vacation! Celebrating the start of your life together should be done in style, and there is no better way to book your dream honeymoon vacation than by booking a honeymoon holiday package! With different types of holidays suited to different types of travellers and couples, from adventurous to relaxing to a little bit of both, booking a stay at any of the stunning honeymoon hotels would be the perfect way to spoil your better half!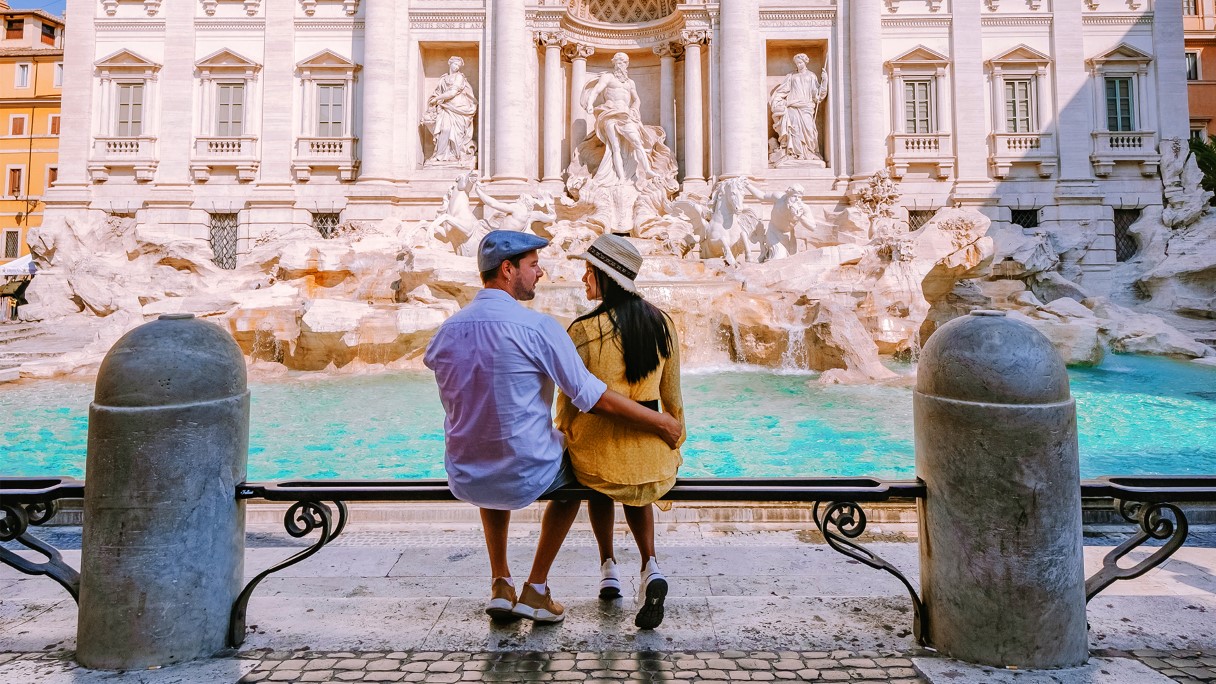 Honeymoon holiday packages
As you and your loved one are planning your wedding, adding in the extra stress of trying to plan the perfect honeymoon vacation can be that added bit of anxiety that takes you from handling it to not. Planning the perfect retreat to celebrate the most wondrous day of your life should be exciting and enjoyable, which is why purchasing any of the honeymoon holiday packages would provide the perfect opportunity for you to relieve some of that stress while still getting your dream honeymoon!
What is the coverage of Honeymoon hotels vacation packages?
Planning the perfect honeymoon vacation can be an extremely stressful task. From making sure that flights are booked, accommodation is taken care of and that you will have someone to fetch you from the airport, planning this dream trip can quickly turn from fun and easy to a stressful disaster! By booking a honeymoon vacation package, you are taking this stress out of your honeymoon and ensuring that both the accommodation and flights for your trip are entirely taken care of! Along with flights and accommodation, you will also have the option of adding transfers or car rental services to your trip.
Which honeymoon package is best?
With so many different types of couples and travellers, deciding on which of the honeymoon hotels packages is best would probably come down to the preferences and unique desires of each couple. One of the best parts about booking a honeymoon vacation is that you get to decide which packages work for you! From those who are looking for an adventure around every corner to the couple who is happy to stay at any of the beautiful Paris hotels and stare at the Eiffel Tower all day, there is a package perfectly suited to you!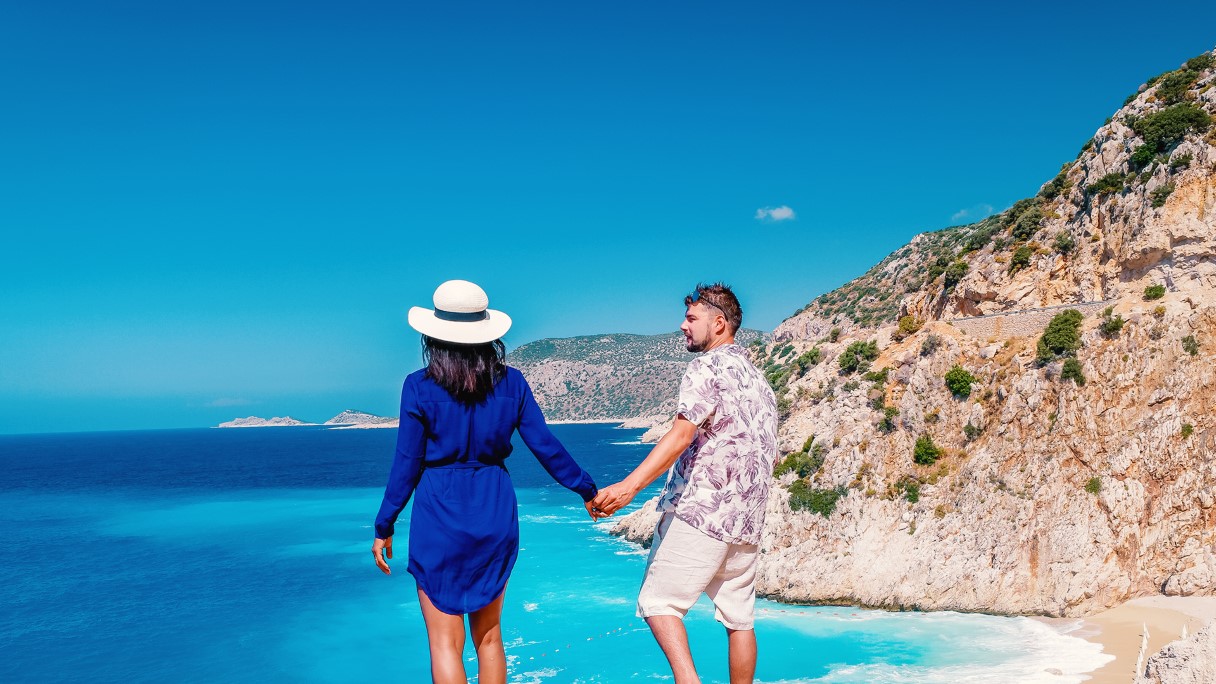 How much do Honeymoon vacation packages cost?
As each couple looking to enjoy has different preferences, expectations and price points, there are many different kinds of honeymoon vacation packages and so the cost of each package does vary. One thing in common with each of these packages is that they offer a more affordable and cost-effective way to visit and enjoy some of the most romantic and beautiful places on earth!
What types of accommodation options are there for a romantic holiday?
When planning which of the stunning honeymoon vacation packages you plan to purchase, consider the type of accommodation that would best suit you and your partners taste more. From all-out luxury to simplicity presented in the finest ways, book a vacation package that ensures that you will have the vacation of your dreams! The following are just a few of the different types of honeymoon hotels offered within the various packages.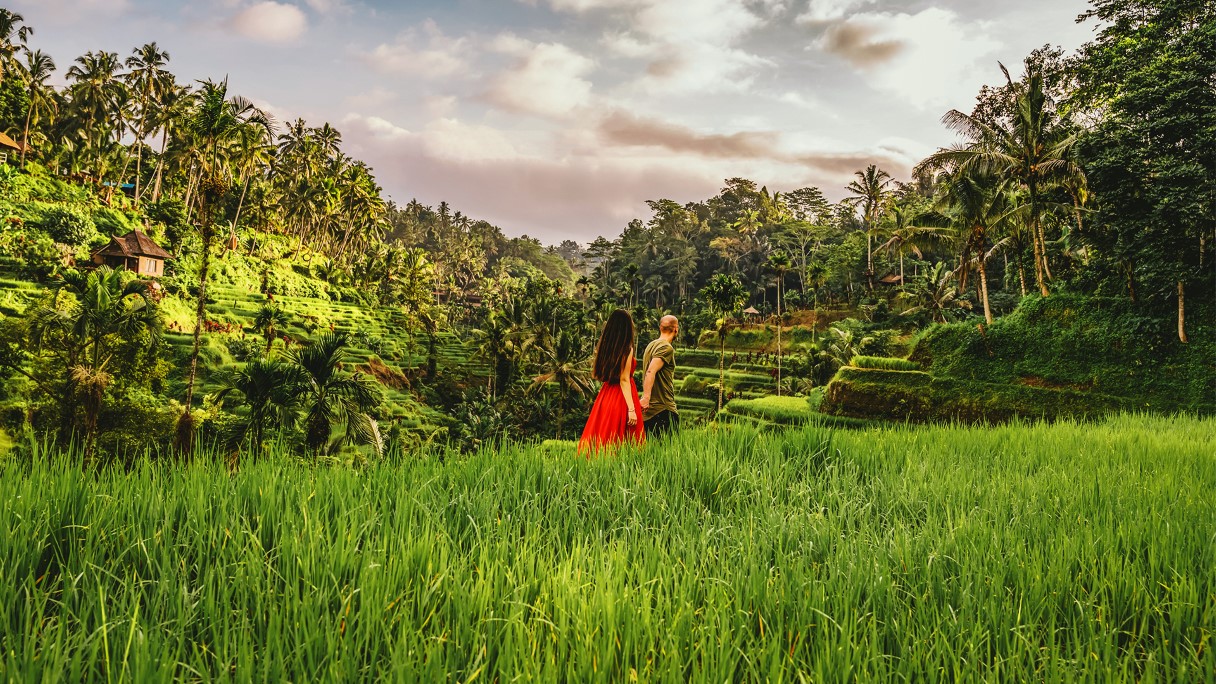 Honeymoon all-inclusive hotels
When it comes to romance, there is nothing better than booking an all inclusive hotel where you and your spouse can enjoy everything without worrying about how much anything is going to cost! Honeymoon hotels may offer various all-inclusive options that can incorporate a whole host of different inclusions, most consisting of things like your food, drinks and some may even include some of the activities that the hotel offers! Enjoy your honeymoon vacation to the fullest when purchasing a stay at any of the all-inclusive honeymoon hotels!
Boutique hotels
Boutique hotels have in recent years grown in popularity, as tourists search for a more authentic way to experience their destination. Authenticity however never compromises class, luxury and romance when staying at any of these beautiful boutique honeymoon hotels! Whether you are staying at a boutique hotel in Türkiye or are venturing further west to stay at any of the gorgeous honeymoon hotels in Greece, staying at any of these magnificent spots would make for one of the most romantic trips! For beauty like no other and a cultural immersion that is truly a once in a lifetime experience, consider staying at any of the boutique honeymoon hotels!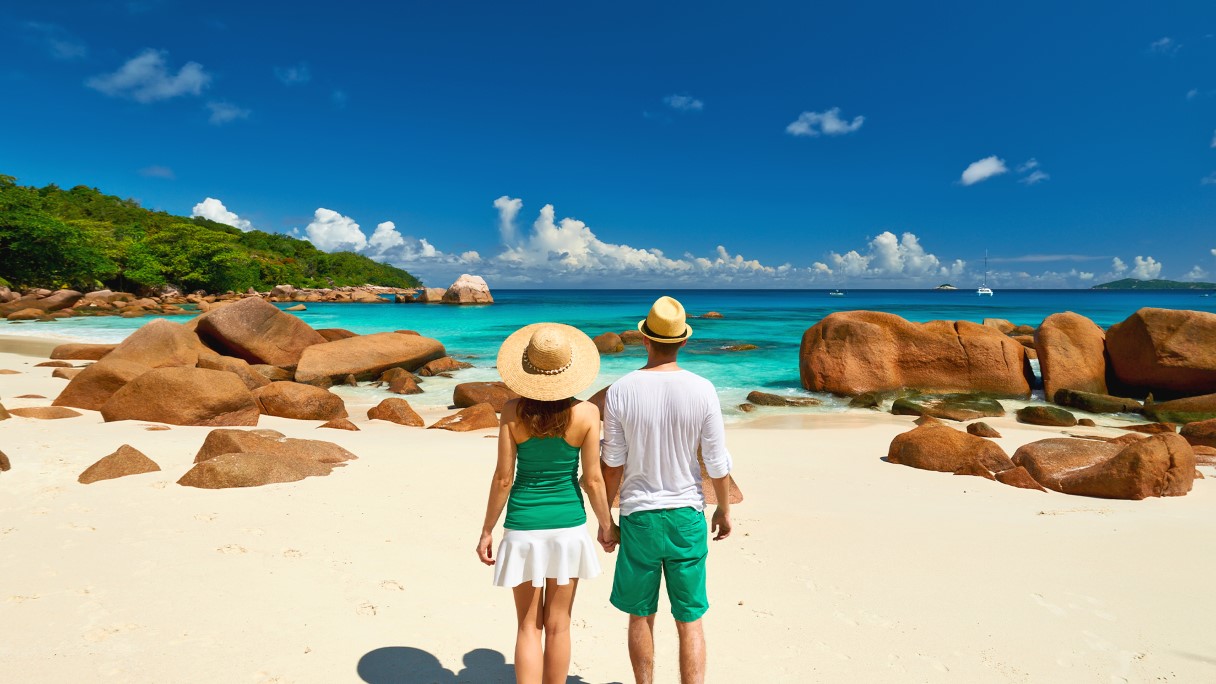 What are the most budget-friendly honeymoon destinations?
Wedding planning, house hunting and honeymoon bookings can all soon start to add up, and many couples may be after that dream honeymoon vacation that is also budget-friendly. Some of the most beautiful honeymoon destinations in the world however can be purchased at affordable rates! Visiting and staying at some of the most beautiful honeymoon hotels in locations like Greece and Türkiye offer the perfect dream honeymoon vacation that you can afford! With an assortment of different offers available for purchase, planning a honeymoon has never been more convenient. (or budget-friendly)
For those couples who are looking to have that dream honeymoon vacation in a budget-friendly way, there are many ways to save on your package! For those who have been primping and planning for their wedding and may have fallen a bit behind on the honeymoon vacation plans, there are many last minute deals that would offer a stunning honeymoon package for less! For those planners who are looking at booking their honeymoon package in advance, many of the holiday packages can be bought as early birds specials!
Where are the most preferred Honeymoon Hotels?
When deciding on which honeymoon vacation destination is perfect for you and your loved one, it may be important to do a bit of research on each of the most preferred honeymoon spots. The following are just a few of the most world-renowned and romantic cities and counties to consider when planning your dream honeymoon!
Maldives
Located along the southwest coast of India and Sri Lanka, this Indian Ocean haven is known to be home to some of the most romantic sights and hotels in the world. The honeymoon Maldives packages offer some of the most beautiful and majestic hotels, views and beaches for you to enjoy with your loved one. Along with being home to some of the most beautiful coastlines, the coral reefs offer colourful and majestic sites, ensuring that any scuba or snorkelling experience is one to remember. Along with the opportunity to adventure beneath the surface of the water, the honeymoon hotels in the Maldives offer many other different romantic, adventurous or relaxing activities for you and your new spouse to partake in!
Phuket
Phuket is the perfect destination to go to if you're looking for a relaxing beachside honeymoon. With tons of romantic beaches that are perfect for a sunset stroll and a variety of luxurious hotels and spas, Phuket would offer the perfect escape for couples wanting to enjoy a beachside honeymoon vacation. Along with having dreamy and romantic coastlines and beaches, Phuket also offers many unique experiences that you and your partner can enjoy. From fun nightlife to an array of shopping opportunities, when visiting Phuket on a honeymoon vacation, you can be sure that there will be an exciting adventure around each and every corner!
Greece
Honeymoon hotels Greece have a unique mixture of historical wonder, romantic natural beauty, and modern architecture. Greece is home to some of the most romantic views and experiences in the world, whether it's enjoying a glass of champagne at one of the many restaurants that overlook any of the stunning island bays, walking hand in hand over any of the beautiful sandy beaches or taking a photograph in front of the famous bougainvillaeas, Greece offers many majestic spots for couples to enjoy both the scenery and each other's company.
Italy
Italy is one of the most beautiful and romantic destinations that would be the perfect honeymoon vacation for any couple. From the romantic Tuscan villas to the stunning Gardens of Augustus, Italy is home to some of the most spectacular views and experiences that will keep both you and your spouse enthralled! Honeymoon vacation packages in Italy offer stunning views, accommodations and amenities for you and your new spouse to enjoy together.
Bali
Honeymoon hotels Bali have many spectacular sights and offer the best of both worlds, with first-class beaches, cultural experiences like no other and small hustling and bustling cities for those couples looking to let their hair loose and have some fun! With an abundance of natural and historical sites to explore, including forested volcano hill tops and the iconic rice paddy farms, Bali would offer both a romantic trip and an adventure like no other! For those couples after something, a little bit different, a honeymoon vacation in Bali would offer the perfect place to do it!
Türkiye
Türkiye is home to one of the most majestic, beautiful and romantic landscapes in the world. The honeymoon hotels in Türkiye offer stunning and exclusive features that align with Turkish culture, cuisine and romance. From the beauty of the Cappadocia hotels, where you can watch dozens of hot air balloons fill the sky to the hustle and bustle of the city, where you can stay at any of the magnificent İstanbul hotels, Türkiye has it all when it comes to romance.
Being along the Aegean sea, one of the most romantic parts of Türkiye has to be the stunning beaches that litter the Mediterranean coast! Antalya hotels have some of the best beaches in Türkiye and one of the features that makes it so romantic is that they are a semi-hidden gem, having only recently become an extremely popular attraction! While some beaches have swerved to serve the more commercialised population, Türkiye still has quite a few relatively remote and wonderful escapes that are suited to couples and honeymooners who want to privately experience the natural wonders of the Aegean coast! To fall in love all over again, visit any of the wonders within Türkiye or along its stunning coast!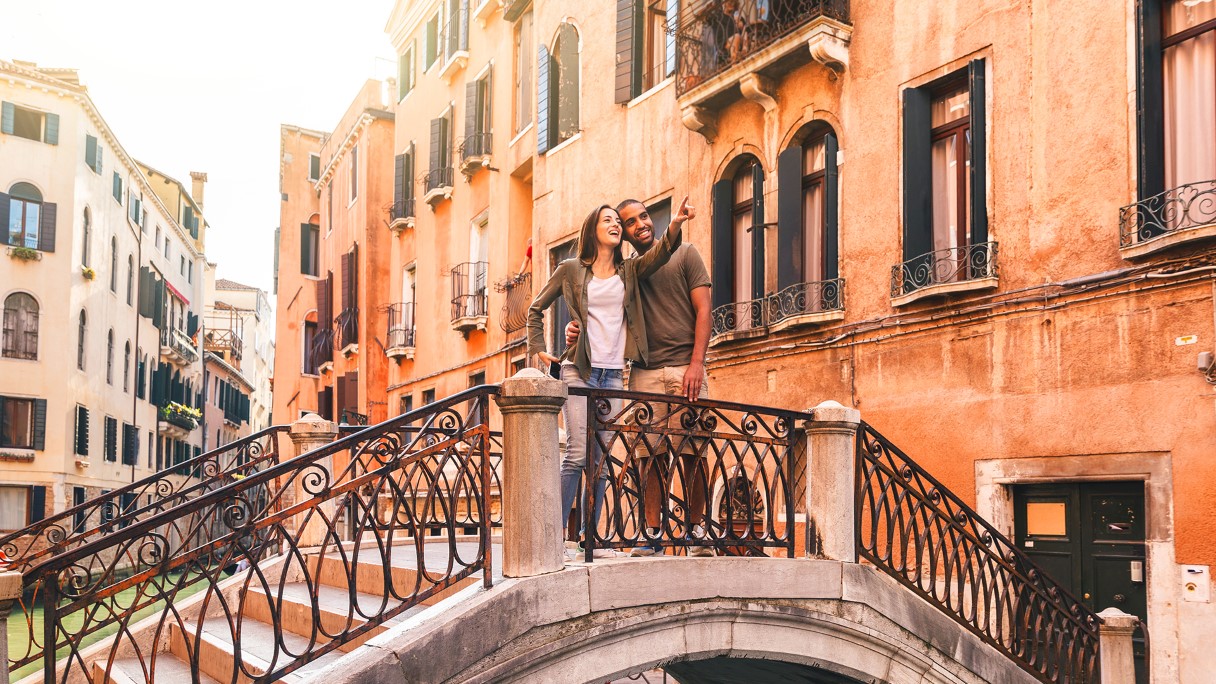 What activities can couples staying at Honeymoon Hotels do?
Whether you are at honeymoon hotels Dubai or honeymoon hotels Ibiza, you can expect a world-class romantic trip with many different activities to keep you entertained. Whether you are a couple who is hoping to enjoy some beachside relaxation or are hoping to do some more exciting activities, the honeymoon hotels have some of the most exciting and romantic activities!
How can couples have a pleasant time at their honeymoon hotel?
Many of the honeymoon hotels that offer vacation packages have an array of fun activities for couples to do together! From relaxing and calm to fun and adventurous, no matter what you are after, the honeymoon hotels have an array of inclusions to make sure that you have a pleasant and enjoyable stay at your honeymoon hotel! Here are just a few features that you may find at your honeymoon hotel!
Spas and massages:Many of the honeymoon hotels have spa facilities for you and your loved one to enjoy! From hot stone massages to a relaxing back and neck rub down, release all the stress of wedding planning when enjoying the spa facilities at any of these stunning honeymoon hotels!
Poolside fun: many of the honeymoon hotels around the world have a whole host of different pools! From romantic and intimate jacuzzis to large and sprawling masterpieces, enjoy some fun in the sun with your loved one!
What should be considered when choosing a honeymoon hotel?
When deciding on which of the honeymoon packages is best suited to you and your loved one, it is important to consider where you want to go and what types of activities you are hoping to plan on your trip. For those who are after an escape to a foreign bustling city, honeymoon hotels in places like Paris and Istanbul have wonderful and amazing sights with beautiful and romantic things to do with your loved one. For those who are after a bit of privacy and some beachside relaxation, destinations like Bali, the Maldives and Greece offer stunning scenic views and romantic indulgences like no other.