As You Wish
Diving and Snorkelling
The Most Enjoyable Diving and Snorkelling Holiday Options
The Earth has many magnificent spots on land, but also underwater. Are you ready for an expedition in the vast seas and oceans of the world? Then, diving and snorkelling vacations have just what you're looking for! You can grab your equipment and pick a destination with rich aquatic ecosystems to have the time of your life. Don't worry if you neither have any equipment, training, nor experience in diving and snorkelling. It's possible to have quick diving lessons, hire required gear from the resort you accommodate and explore the depths in your destination. Discovering the secrets of marine life is only a few clicks away with diving and snorkelling vacation packages. The coasts of the world await you.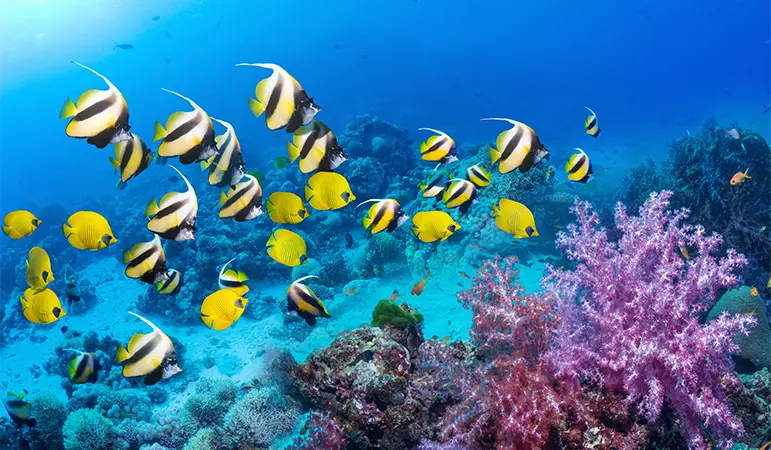 Diving and Snorkelling Routes
Explore the Waters of the Planet with Snorkelling and Diving Holidays
It covers seventy-one per cent of our planet's surface, with much of it still undiscovered; who wouldn't want to have a look around in these aquamarine waters? Snorkelling and diving are excellent ways to do just that.
Contrary to popular belief, there's much going on near the water's surface, so you won't necessarily be missing out by not diving. Dolphins, turtles, all kinds of reef fish, and even friendly sharks may welcome you on your snorkelling adventures. Moreover, one of the best things about snorkelling is that it's a great way to introduce youngsters to the underwater ecosystem since it's easy enough for anyone at any age. On the other hand, you'll have expanded exploration options if you have the required training and equipment to dive deeper into the mysterious waters of the earth. So, dive—pun intended—into our guide to uncover beautiful destinations across the world where you can get your fins wet.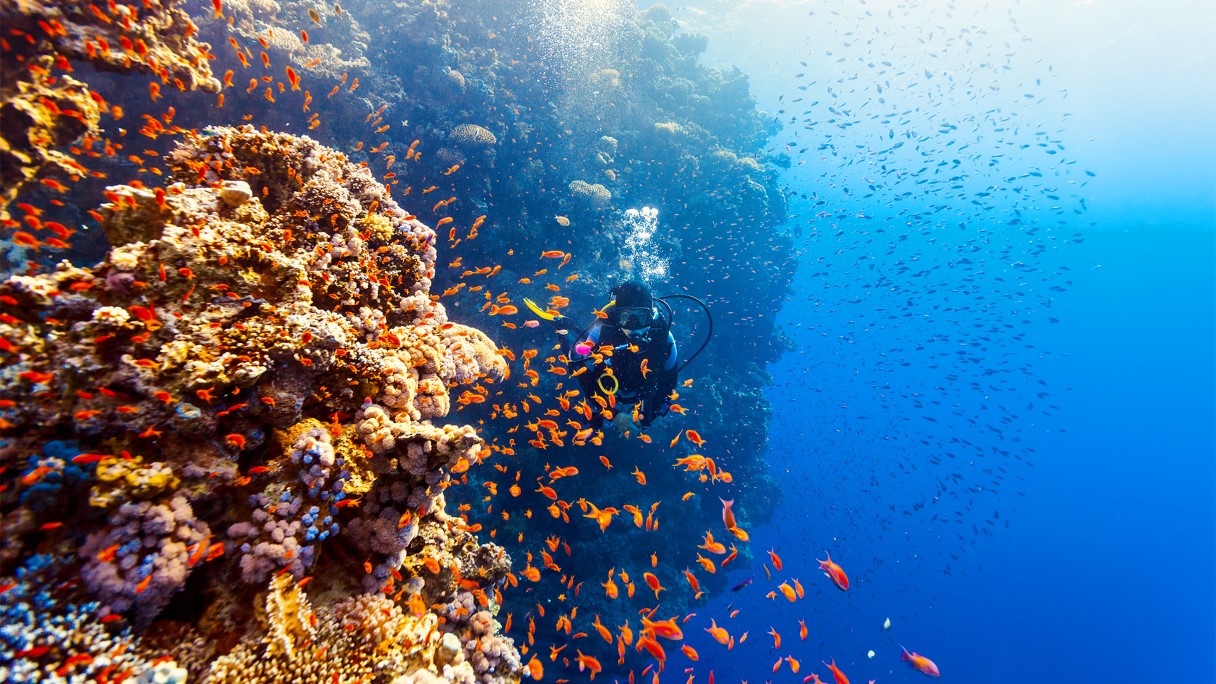 Snorkelling and Diving Vacation Packages Deal
When you're picking your snorkelling and diving package deal, you'll first need to consider what sort of adventure you're after. Do you want to buy your gear and be independent in your snorkelling adventures? Or would you rather pick a hotel that offers diving and snorkelling services and is close to hotspots? So you can enjoy the seas with expert guidance. After you've decided, you can start booking your tickets, transfers, and perhaps a car rental. All of them, of course, are manageable while planning your holiday with a vacation package.
When it comes to snorkelling, having the right equipment is critical. If you choose to pick your route, keep in mind that you need to purchase or rent a good snorkelling set. A reef-safe sunscreen is also essential. If you have little ones with you, make sure they wear an additional flotation vest depending on their swimming skills.
Overall, while a solo snorkelling trip is ideal for getting away from the crowds, having a professional with you may be more useful in some situations.
If you want to combine your hotel and snorkelling and diving experience,you can find hotels that offer equipment and training and include them in your vacation package. They may even rent out a sea scooter. Some hotels also offer boat tours to remote reefs and wrecks. The price of these trips often includes vital equipment and daily meals with unlimited water, tea, and coffee. You can check if you can include the extra activities in your vacation package so that you plan the best fit holiday.
Whatever you choose, be respectful of the marine animals' personal space. While you can snap an occasional selfie, you should always keep your distance and never, ever touch them.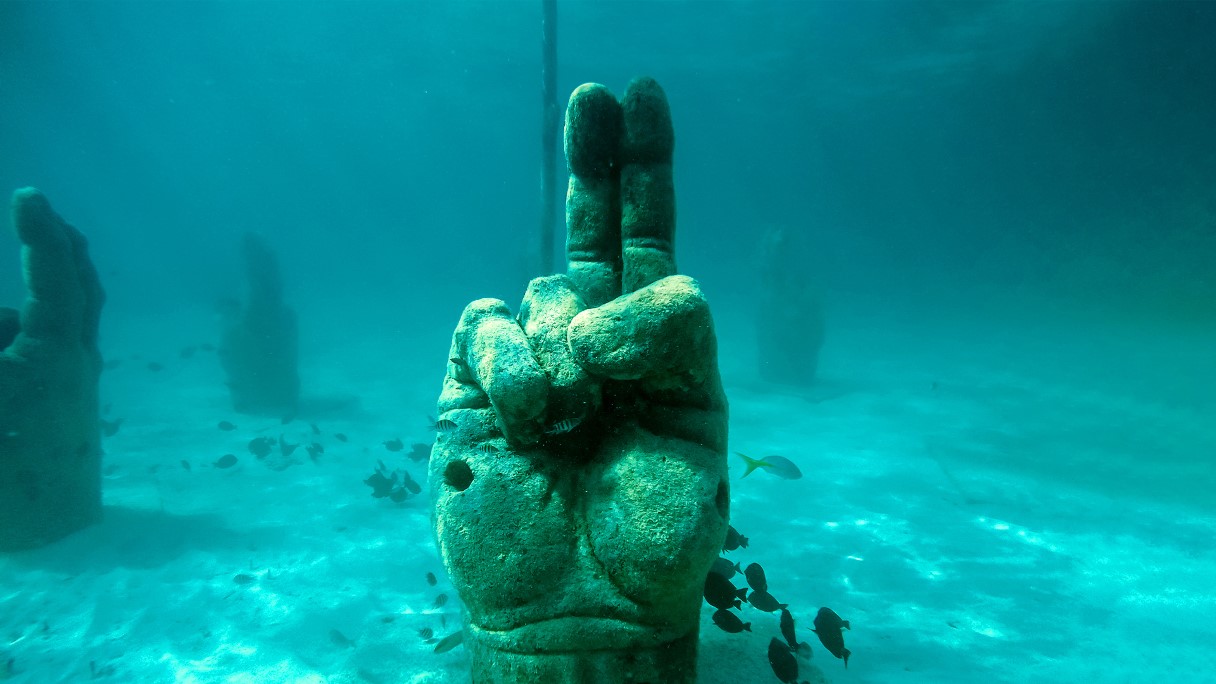 Top 5 Snorkelling and Diving Vacation Routes
The most important thing you should consider when picking a snorkelling and diving holiday is the water quality. No underwater adventure can be complete without clear water and exotic sea life. So we've compiled a list of our top five spots that will have you bumping fins with marine life.
Whichever you prefer, you're guaranteed to see underwater scenes that will make your snorkel drop.
The Maldives
With around 2,500 reefs, the Maldives is a network of 26 atolls and over 1,000 islands in the Indian Ocean. So it's no wonder that it's one of the best locations for those who love underwater adventures. To get the most of your diving and snorkelling holiday in the Maldives, we recommend staying at a resort with a good house reef. Once you dive into the azure waters, you'll be surrounded by 700 fish species, as well as turtles, anemones, coral, and octopuses.
To get to the Maldives, you will be flying into Ibrahim Nasir International Airport on Hulhule Island next to the capital island of Male in North Male Atoll. Then, depending on the Maldives holiday package, you can include any type of transfer—including seaplanes. Cool, huh?—that will take you to your Maldives spot. So be sure to explore the options while you're planning via package vacation.
Keep in mind that the North Male Atoll is is home to the Maldives' most extensive coral reefs. You should definitely check out the Banana Reef there, which is a favourite among snorkellers and divers.
Galapagos Islands, Ecuador
Visiting the world of Galapagos penguins, fur seals, and sea lions that inspired the great scientist Charles Darwin—could a better bucket list option exist? Hardly. As you'd imagine, the diversity on the islands is mirrored in the waters. The sea is home to a magnificent natural treasure trove of sea turtles, dolphins, orcas, humpback whales, friendly sharks, and more.
Its warm and shallow waters make it ideal for inexperienced snorkellers, so you'll be able to spot many marine marvels close to the surface.
Galapagos Marine Reserve is a perfect spot for a dream-like experience since it's a protected World Heritage area with almost no fishing. However, be aware that nearly every site here requires a permit and a guide. Still, some rare beaches, such as the one near the Finch Bay Galapagos Hotel, offer the option of snorkelling and diving without a guide.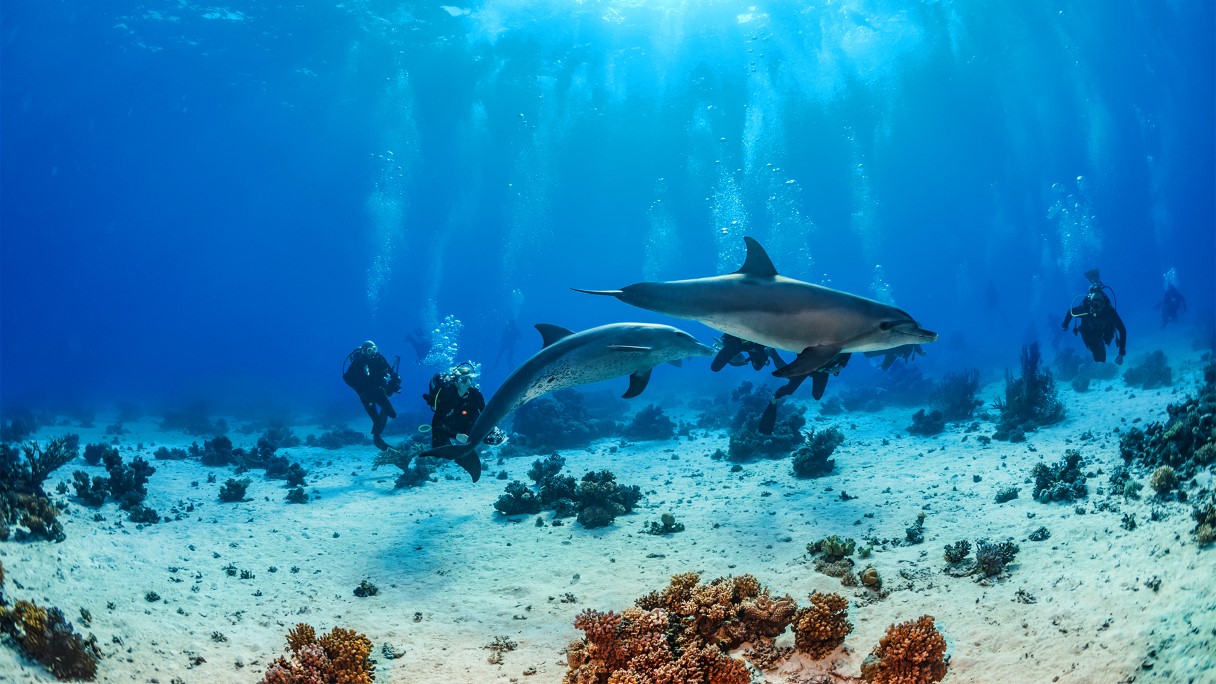 Sharm El Sheikh, Egypt
With over 850 miles of coastline washed by the Red Sea and the Mediterranean, Egypt invites all snorkellers and divers who want to view all sorts of marine life in their natural habitat. No matter where you are in Egypt, you'll meet with stunning sights, but Sharm el-Sheikh is one of the country's most gorgeous regions.
Located in the Gulf of Aqaba, Sharm el-Sheikh boasts sheltered sandy beaches, crystal clear waters, and coral reefs perfect for underwater enthusiasts. It's also the starting point for several tours. For example, Ras Mohammed National Park, which safeguards coral reefs, or Gordon Reef, a seashell-shaped reef made famous by the wreck of the Lovilla.
Some Sharm el-Sheikh hotels also offer tours where you'll be provided with the necessary equipment. These trips can take you to incredible spots with a guide who will teach you about the fish, coral, and how to use the equipment if you're a newbie.
Phuket, Thailand
Thailand's capital and largest city, Phuket, is home to many spots only a short distance from some of the island's most stunning beaches with pristine waters and a plethora of marine life.
Make sure to visit its top sites, such as Koh Phi Phi and Koh Racha. You'll find that snorkelling and diving in these places are like being on another planet, thanks to their abundant coral reef systems. In places like Monkey Bay, you can see coral just beneath the surface with neon-coloured fish swimming only a few centimetres away from your mask.
If you pick a package trip there, tour operators will supply the necessary equipment, or you can rent from dive operators, but bringing your gear is always recommended. Also, consider motorbike or car rental options as part of your Phuket vacation package since a ride can significantly enhance your experience.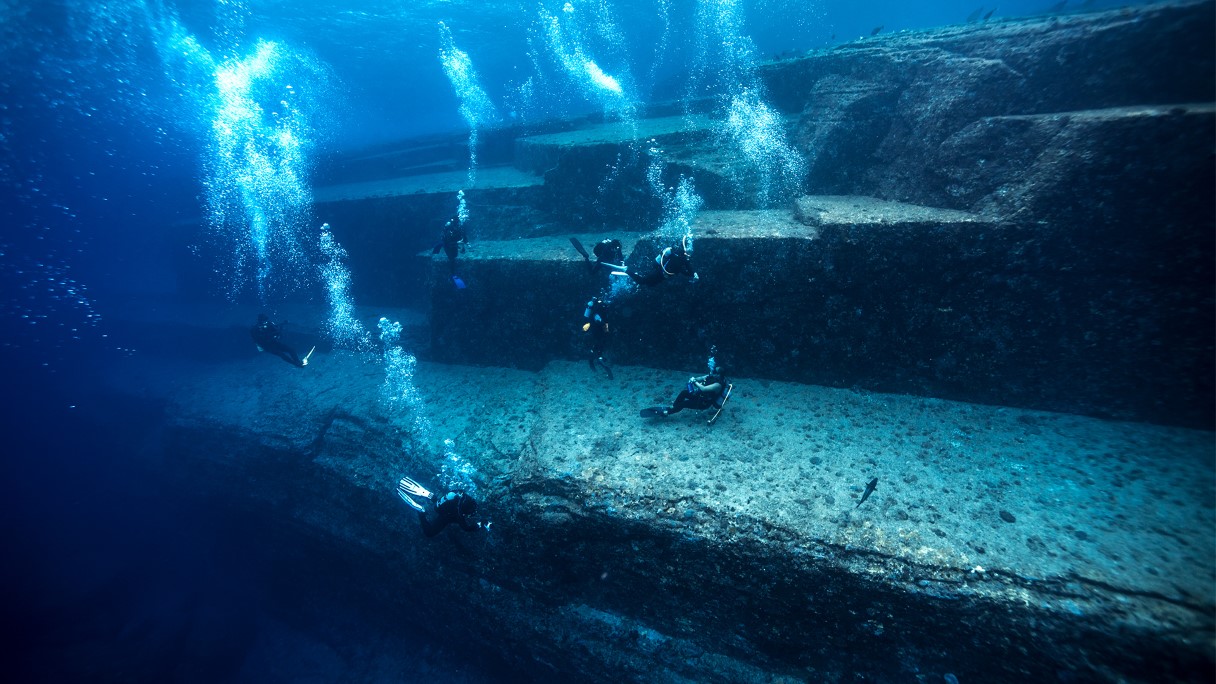 Palawan, Philippines
We dare you not to be awestruck by Palawan's gorgeous beaches and cerulean waters set against limestone cliffs. Coral Garden in Coron is the finest choice for snorkelling and diving aficionados with its vivid and active underwater scenery. If you're on the lookout for clownfish, you'll find plenty of them here, darting in and out of their anemone. Keep in mind that this marine sanctuary limits the number of boats permitted at any given time. A modest fee is charged each time you enter.
The Black Island comes a close second with its healthy and brilliant coral and marine life. It also doesn't hurt that the island is absolutely stunning: The black limestone cliffs protruding from the midnight blue waters look straight out of the "Pirates of the Caribbean."
You'll find various day trips by boat and Palawan hotels, and they all offer rewarding glimpses of marine life, so you won't be disappointed.


Are Snorkelling and Diving Good in Türkiye?
Türkiye, which bridges Europe and Asia, is surrounded by water on three sides, so it's only natural that it offers some of the most beautiful spots out there.
Our top picks for snorkelling and diving in Türkiye are in the southwestern coast jewel, Muğla, home to many tourist hot spots such as Fethiye, Bodrum, and Marmaris and a plethora of natural beauties and archaeological sites.


Just a quick 60-minute trip away from the Dalaman Airport in Muğla, Fethiye is perfect for those looking to swim amongst the sea turtles. The turtles come ashore to lay their eggs in September, so you may want to check for reservations in Fethiye hotels around this time.


Marmaris is also famous for its spectacular underwater habitat, home to various colourful fishes. A visit to Amos Bay is a must since you'll love its aquarium waters and can see the ruins of the Amos ancient city on the coast. Keep in mind that there is no public transit to this bay, so you may consider including car rental or check out Muğla hotels close to this area in a vacation package.
Bodrum is another must-see for snorkellers and divers. Dubbed the "St. Tropez of Türkiye," luxurious Bodrum hotels, beach clubs, and the delicious food scene offer an extraordinary holiday experience. While Rabbit Island and Orak Island are great sites, and the Aquarium Bay in Bitez will take your breath away with its clear, turquoise waters. Almost all boat tours departing from the centre stop by this bay, so you can't miss it.


Kekova in Kaş, Antalya, holds beauties beyond imagination in its waters. Instead of picking one to visit, book one of the many gorgeous Kaş hotels, pick up your gear, and take a boat tour that will take you through every one of them. You may spot some ancient ruins along the way, so make sure you keep your eyes peeled.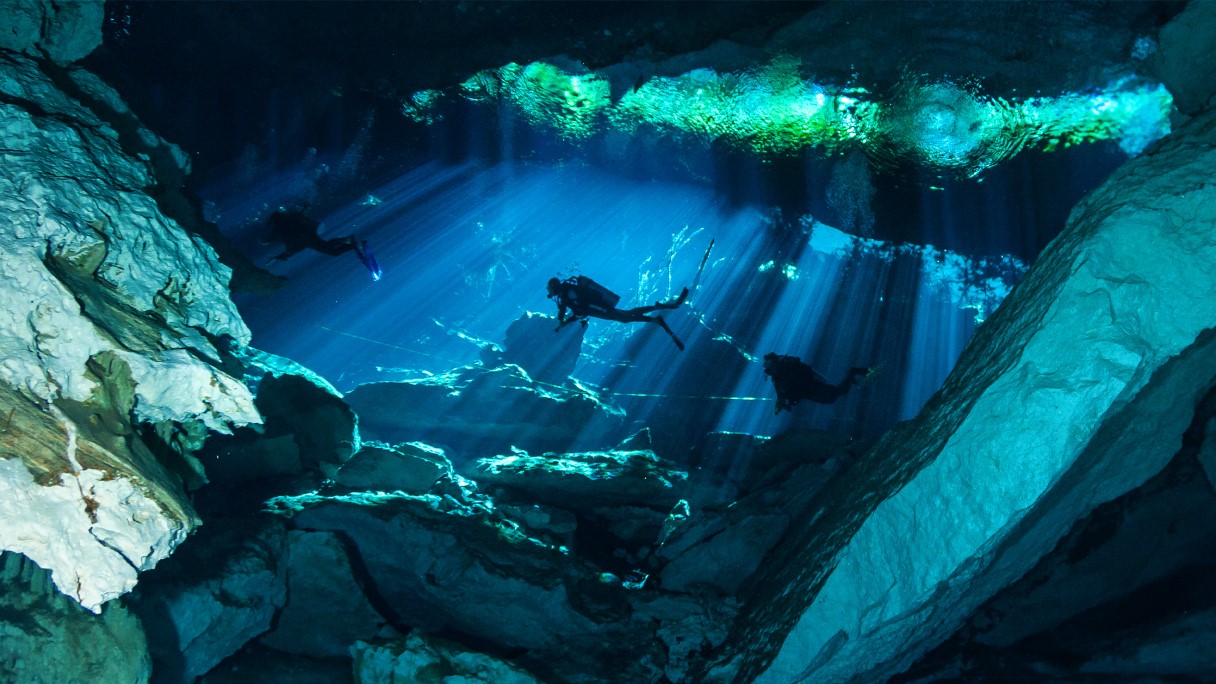 Is Diving Better than Snorkelling?
All of these locations offer both diving and snorkelling opportunities, so it's only natural that you're wondering which one is better. Although they share the same purpose, their exploration potential is the most significant difference between snorkelling and diving. There indeed is much to see near the surface; however, divers can also discover deeper reefs, shipwrecks, and caverns.
But on the other hand, snorkelling can be enjoyed with little training, while scuba diving requires extensive lessons. Furthermore, unlike carrying a suitcase full of hefty dive gear, snorkelling equipment is relatively modest, making it the more cost-effective option.
Whatever you pick, please remember that respecting wildlife is crucial while snorkelling and diving. With our treasured coral reefs bleaching due to human-induced global warming, don't just assume that the tour operator or hotel you're considering knows what's best when it comes to ecosystem conservation. Instead, seek out eco-responsible options, as even the flap of a fin is enough to damage coral irreversibly.