Where Do You Want To Go? Plan Your Trip!
Find Your Holiday
Bafra Hotels Vacation Packages
-
4 Holidays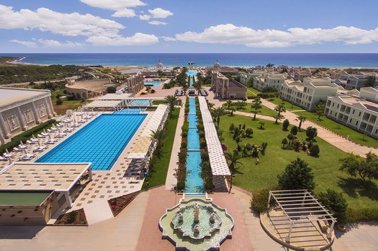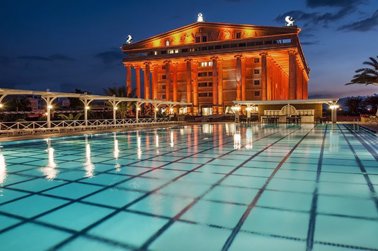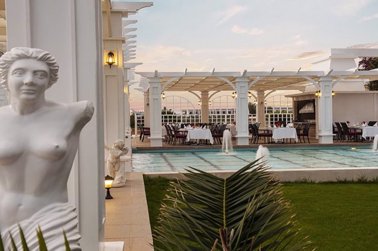 Kaya Artemis Resort & Casino
3 Nights
Per Person
13.304 TL
View Holiday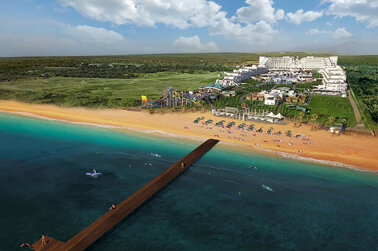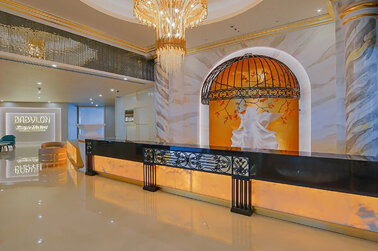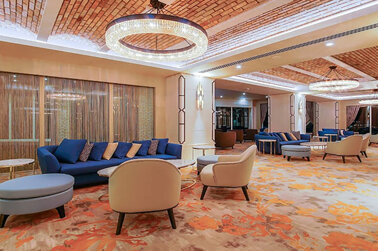 Limak Cyprus Deluxe Hotel
3 Nights
Per Person
12.945 TL
View Holiday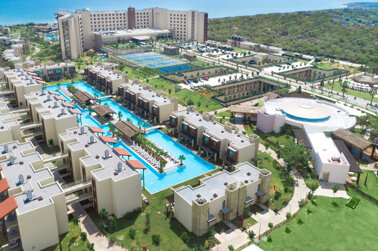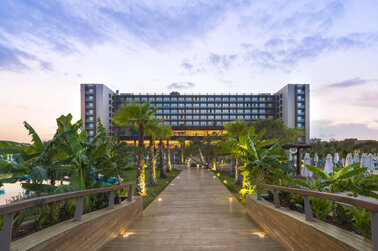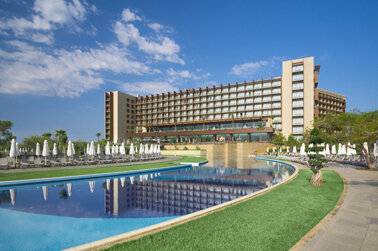 Concorde Luxury Resort Casino & Convention Spa
3 Nights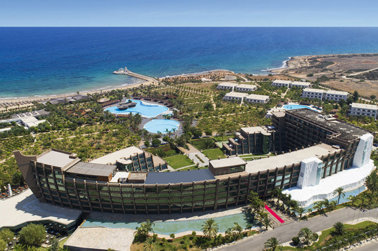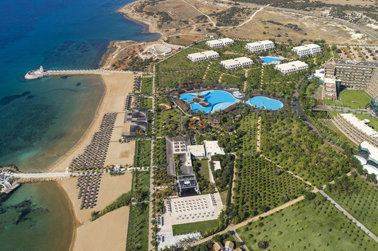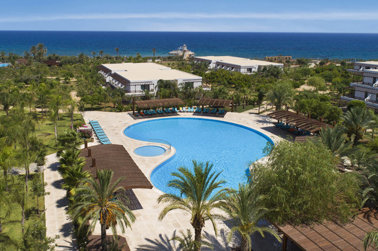 Noahs Ark Deluxe Hotel & Spa
3 Nights
Bafra Hotels
Bafra, which is also known as Vokolida, is a village that is located in North Northern Cyprus and has in recent years become a popular tourist destination, with thousands of visitors making their way to the shores of this stunning village every year. With many idyllic beaches and swimming opportunities, many tourists choose to spend their summer relaxing at one of the beaches within the village or outside of it, as this coast offers spectacular scenery and stretches of coast that are just waiting to be explored. Along with many beaches and areas to explore, there are many different Bafra hotels and resorts within the village, ensuring that there is an accommodation type suited for just about every tourist who makes their way to this spectacular region. For the adventure of a lifetime, concede purchasing a holiday package to stay at one of the idyllic hotels in Bafra, Northern Northern Cyprus.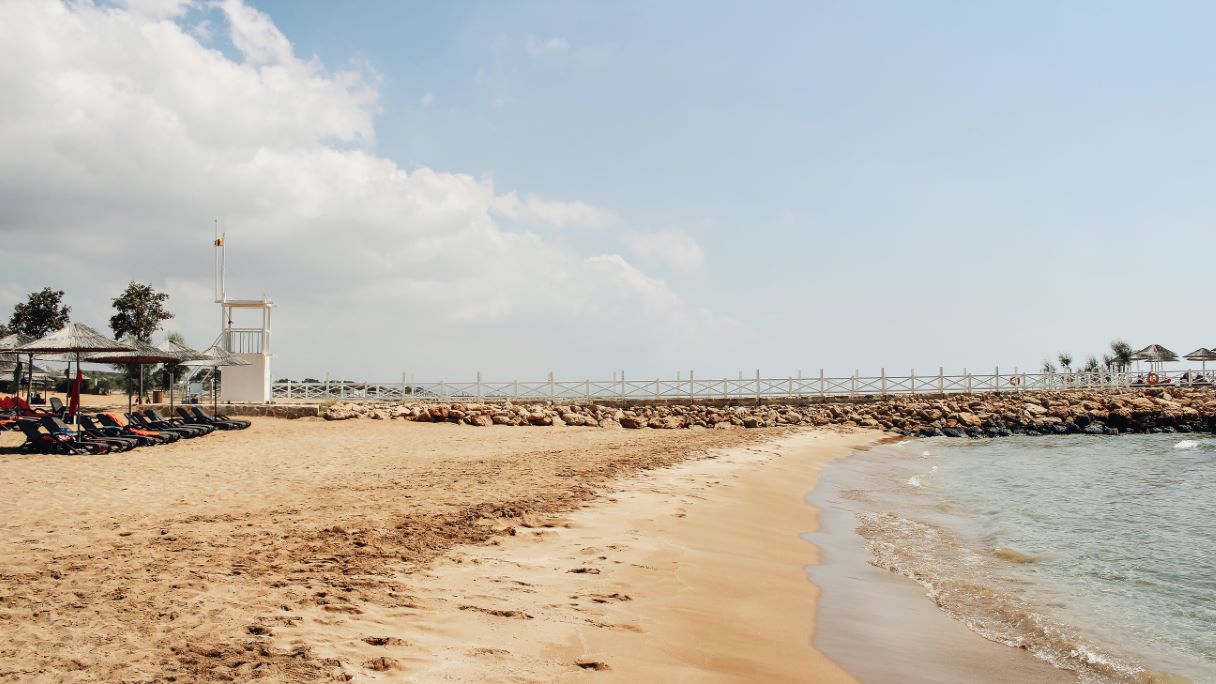 Bafra hotels prices
A trip to the idyllic village of Bafra can be done for a price that works for you, with many different types of Bafra hotels to choose from that cater to a number of different tourists. Those who are unable to find suitable accommodation in the region could try and look at one of the many Northern Cyprus hotels. These hotels may be located in close proximity to Bafra, ensuring that a trip to the region could easily be arranged. Along with many different types of hotels located within the city, and in the Northern Cyprus region, there are also many different deals on offer for travellers. With specials like the early bird hotels and last minute deals available for purchase, a trip does not have to exceed your budget, no matter how small or large it may be. For a trip with a price range that works for you, consider purchasing a Bafra hotels vacation package.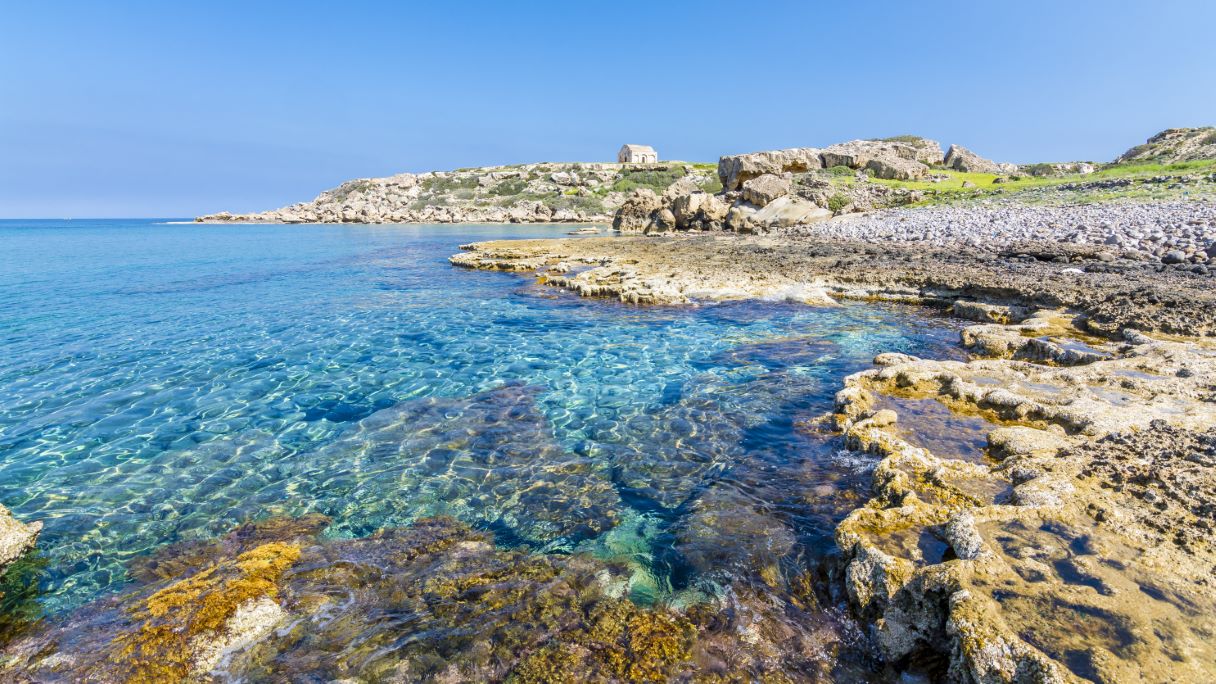 Bafra hotels vacation packages deals
These Bafra hotels vacation packages are the perfect solution for those who do not want to have to organise and plan all of the nitty-gritty details of their trip. These packages include both flights and accommodation to stay at a Bafra hotel of your choosing, ensuring that the main aspects of your trip are planned and organised for you. Along with these features, the packages can also be designed to include car rentals and transfer services.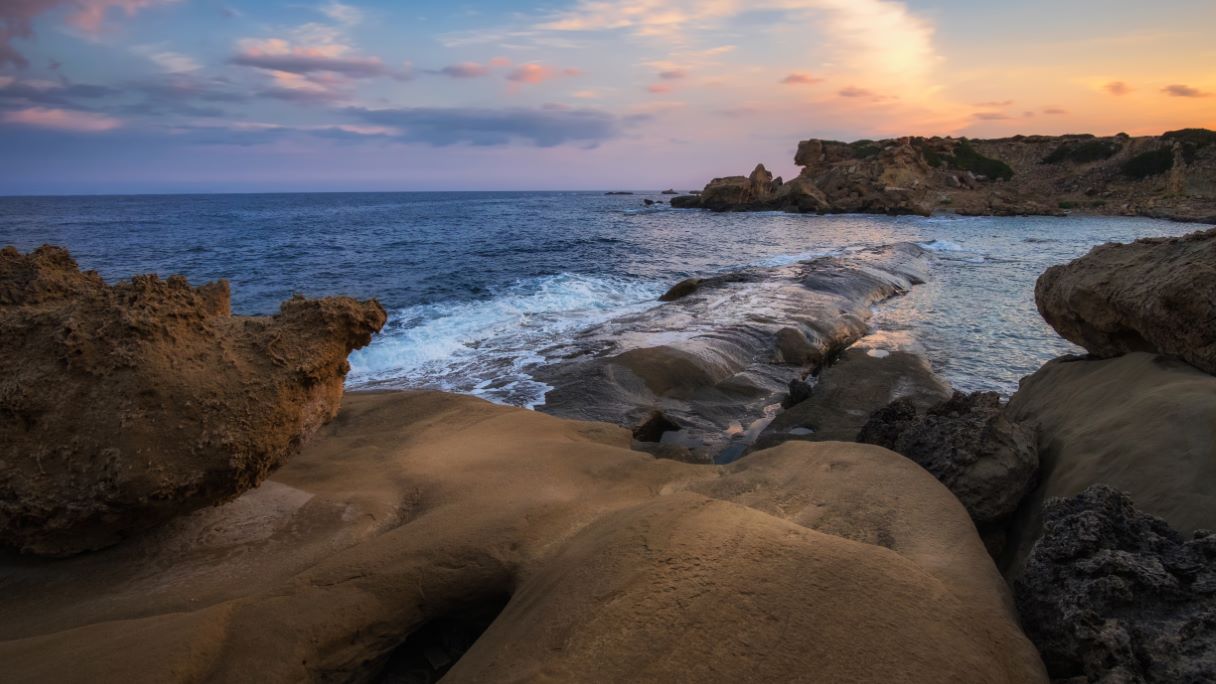 What are the accommodation options in Bafra hotels?
There are a large number of Bafra hotels to suit the wide variety of travellers that make their way to the coast of this town each and every year. The following is just one of the Bafra hotels that travellers could consider securing in their vacation package.
All-inclusive Hotels
One of the most popular kinds of Bafra hotels are the all-inclusive hotel options. These types of hotels are perfect for families and couples who are hoping to stay within a certain budget as these types of accommodation have many different inclusions like food, drinks and even a few activities. One unique feature about the all-inclusive Bafra hotels is that there are very often also casinos in these hotels, affording travellers the opportunity to try their luck and enjoy some of the casino games and activities.
Boutique Hotels
For a unique stay in Barfa, travellers could look at staying at one of the beautiful boutique hotels. These types of hotels in Bafra, North Northern Cyprus, offer spectacular and unique experiences and stay as boutique hotels are designed to reflect the style, culture and history of their country in a unique and interesting way. These types of Bafra hotels are also usually small, ensuring that guests are able to enjoy their holiday in privacy.
What are the must-see places in Bafra?
Kantara Castle
The Kantara Castle offers a unique opportunity for travellers to experience and see the majestic ancient architecture of this majestic castle. Along with being able to explore the different parts of the castles and ruins, the views are what draw many to the monument, with outstanding access to spectacular viewpoints where the region can be seen. This castle has views of both the sea and land, with travellers to the castle being able to see as far as Borgaz and Famagusta.
Apostolos Andreas Monastery
For travellers who are interested in exploring the cultural and historical spots, a trip to the Apostolos Andreas Monastery should definitely be added to your itinerary. This beautiful monastery has been dedicated to Saint Andrew and is an important place of worship for the Cypriot Orthodox Church. Along with being an important spot for many, it has spectacular architecture and views of the area that draw in hundreds of tourists each year.
Who do Bafra hotels appeal to?
There are a wide variety of different types of Bafra hotels, each type of accommodation better suited to a specific type of traveller. Those who are hoping to enjoy a stay in world-class luxury should consider staying at a 5-star hotel or resort while those with families may want to consider a stay at one of the all-inclusive accommodations. The following is just one type of holidaymaker and the Bafra hotels that would best suit them.
Families with Children
Many of the Bafra hotels appeal to families with children, these types of hotels often have an all-inclusive option, ensuring families are able to have their dream holiday without having to worry about exceeding the budget. To be sure that you decide on the Bafra hotels that are best suited to the type of holiday you are hoping to have, travellers should review and read all of the offerings and inclusions.
What are the top things to do in Bafra?
One of the main activities for tourists to take part in is scuba diving and snorkelling. The beaches in the sleepy town of Bafra come alive during the summer period and one of the main draws is the stunning coast along which the city sits. For those who are keen scuba and diving enthusiasts, there are many different dive sites and scuba schools that would be able to rent you gear and take you out. For those who are hoping to learn, the school even offers lessons and training for both scuba diving and snorkelling. Along with many activities to do whilst swimming in the ocean, the beaches in and around the town are spectacular, offering perfect spots to relax along the beach and catch a few rays of the warm Mediterranean sun.
What is the climate and weather of Bafra?
The region of Bafra has a Mediterranean climate, ensuring that summers are hot and long while the winter period experiences cool weather. The best time to visit Bafra for those who are hoping to make the most of the stunning Mediterranean climate should visit during July or August. These months experience the warmest weather and are both popular travel periods. Those who are looking to escape the crowds and tourists that are common during this peak period could also visit in June and September as there are far fewer tourists and the weather is still warm.