As You Wish
Cultural and Historical
A Fascinating Journey Into The Past
Every trip is an intellectual journey if you see vacations as opportunities to explore diverse cultures, civilisation's past, and enjoy ancient or contemporary artworks. It doesn't matter whether you're interested more in Ancient Roman monuments, Andy Warhol's Pop Art, or a fine classical music tune; you have numerous destinations to experience the cultural and historical vacation of your liking. Do you love Hollywood movies? New York, the backdrop of many great American movies, is the answer. You're more into literature? You can visit the famous Russian writers' homes and museums in Moscow. Or you can explore more exotic cultures in Kolkata. Plan your next cultural and historical trip with package vacations to feed your scholastic thirst, broaden your perspective, and have fun spontaneously.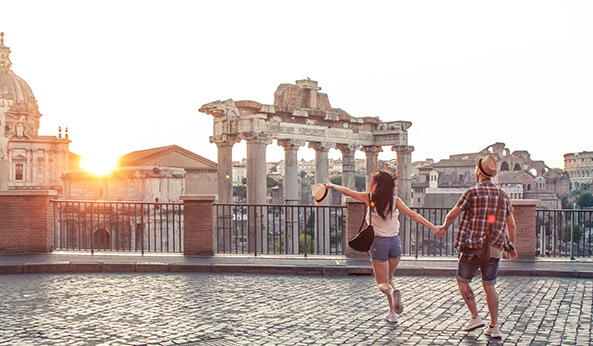 Cities That Smell History
Exploring the Riches of the World with Cultural and Historical Vacations
The earth hosted thousands of civilisations that raised many great artists who left many influential artworks throughout history. Some of these works are magnificent buildings; some are harmonious melodies that are inherited through generations. A vacation full of culture and history may add a broader perspective on how you appreciate the diversity of cultures worldwide. In the world's modern setting, we can easily connect with people and learn about different cultures. So visiting less-connected ancient civilisations or listening to a concerto where it was first performed becomes a thrill. If you don't know where to start, get ready for some helpful advice. Of course, there have always been some cultural hubs in every era, but you can start by visiting the world's most influential capitals around the world.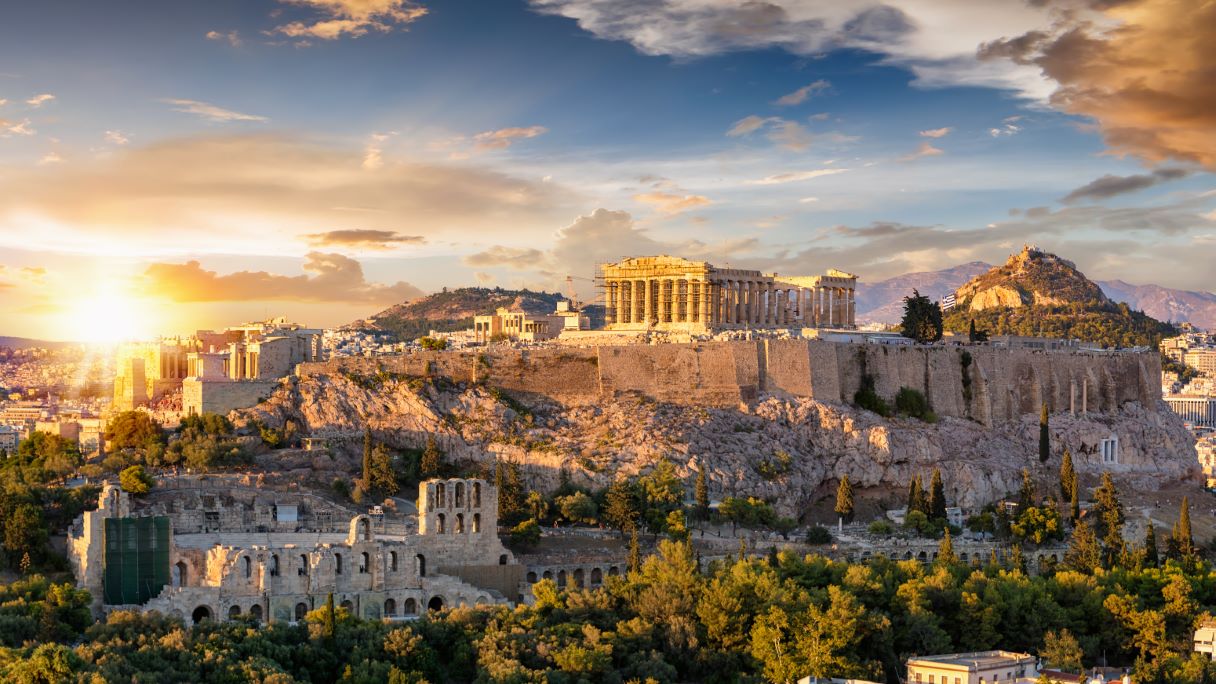 Rome, Italy
Another name for Rome is the "Eternal City." Ancient Romans believed that Rome would prevail forever no matter what happened to the world, and they were right. Rome is perhaps the world's most prosperous city in terms of historical traits. The city awaits you with spectacular architecture, natural wonders, colossal monuments, delicious food and wine. You can find yourself on the ground of the Colosseum, the same arena where gladiators fought each other for the sheer pleasure of Ancient Roman nobility. On the other hand, your soul can find peace in the air of the Vatican, the very home to the Pope. You can weep for the souls of the victims of Pompeii and then find calm in the details of the Sistine Chapel. In Rome, there are 280 fountains and nearly 1000 churches. Trevi Fountain, where people toss their coins to make a wish, collects about 700,000 Euros every year—you can travel a lifetime with that money. For the day's fatigue, great alternatives of pasta or pizza await you at the end of the day, of course, with a glass of wine. So if you have one shot at making a historical trip, Rome would be runner up at worst.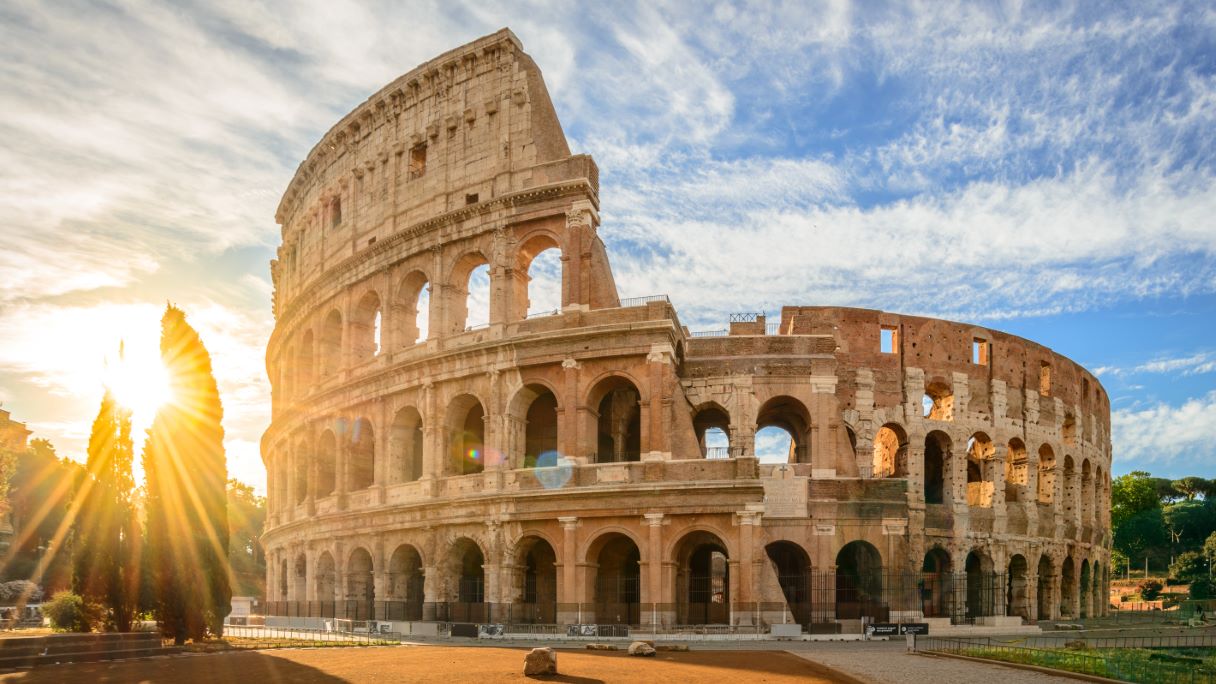 İstanbul, Türkiye
Let's talk about another eternal city. İstanbul has a unique cultural texture, as a city that served as the capital of two of the most notable civilisations of history, the Ottoman and the Eastern Roman Empires (a.k.a. Byzantine Empire). The city was a centre for Christians for hundreds of years. Then, it was home to the Muslim world. Therefore, your cultural holiday can offer you the best of both worlds. To take you on a ride in time, you can visit the architectural wonders, such as Hagia Sophia, Topkapı Palace, or Basilica Cistern. On the other hand, İstanbul's modern life gracefully blends with the historic fabric of the city. For example, you can visit a contemporary art exhibition in one of Bosphorus's historical and iconic mansions called "Perili Köşk"—roughly translates to "the Haunted Mansion." İstanbul has nearly infinite options for history-buffs, whether they're into ancient or recent history.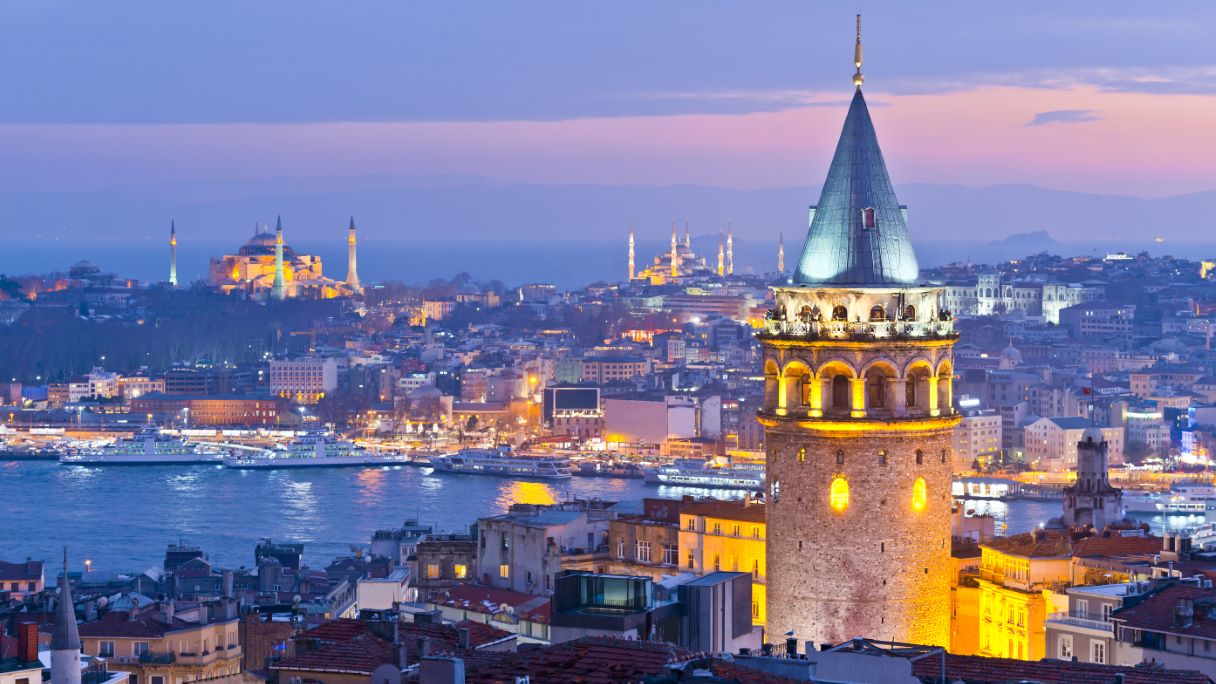 Athens, Greece
Honouring Athens as "the Capital of European Culture" wouldn't be an overstatement. Even the continent's name is from Europa, a figure from Ancient Greek Mythology who is one of the many love interests of Zeus. The city's cultural heritage in terms of mythology, literature, art, and drama is unmatched. Acropolis, National Archaeology Museum, Plaka, Ancient Agora, and many more places will take you on a journey to ancient ages. The grand temple of Olympian Zeus will leave you dazed in awe. You will appreciate the beauty of Plaka while strolling around the streets. Athens offers a trip worth a lifetime of memories with the perfect combination of traditional houses, ancient ruins, and modern life.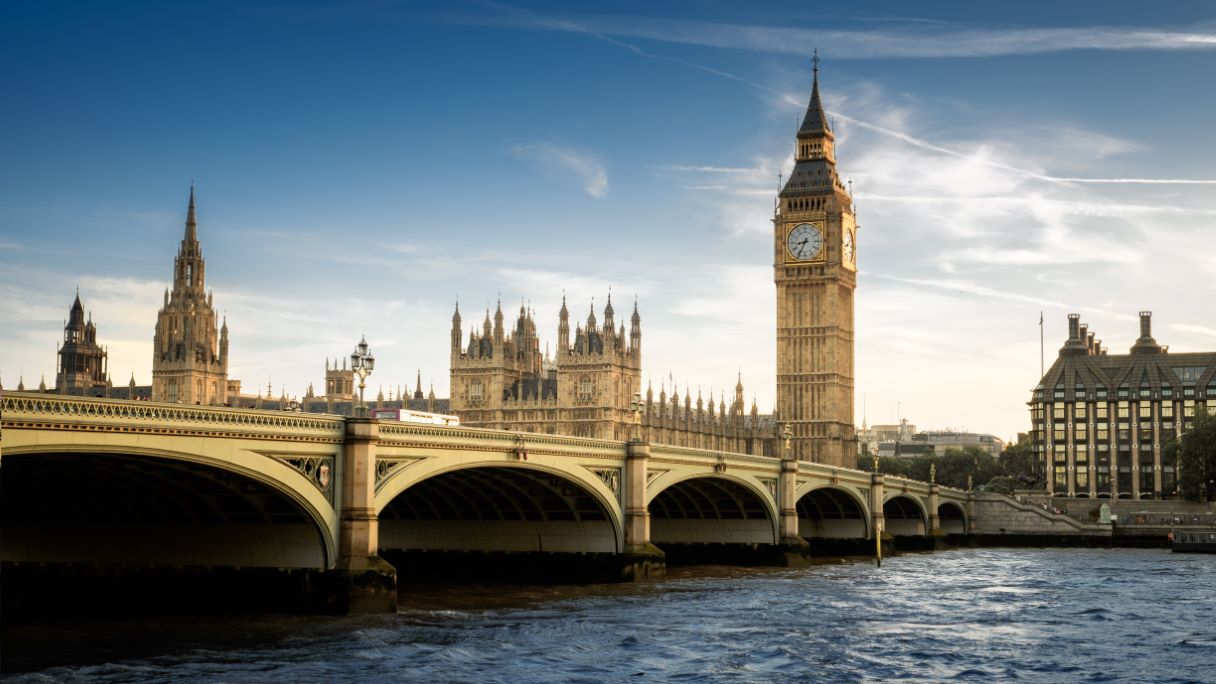 Kolkata, India
Kolkata is the famously known cultural capital of India. Another name of the city is "City of Joy." So, it's obvious what the town offers. Since the place was the British capital of India, you can encounter many diverse cultural influences. Even though most Indians follow Hindu practices, the religious culture is remarkably vibrant in the city. You can stumble upon a mosque and a gurdwara just a few hundred metres ahead. On the other hand, the street food culture will mesmerise you all day long. So, for a different and exotic experience, Kolkata can be your next destination.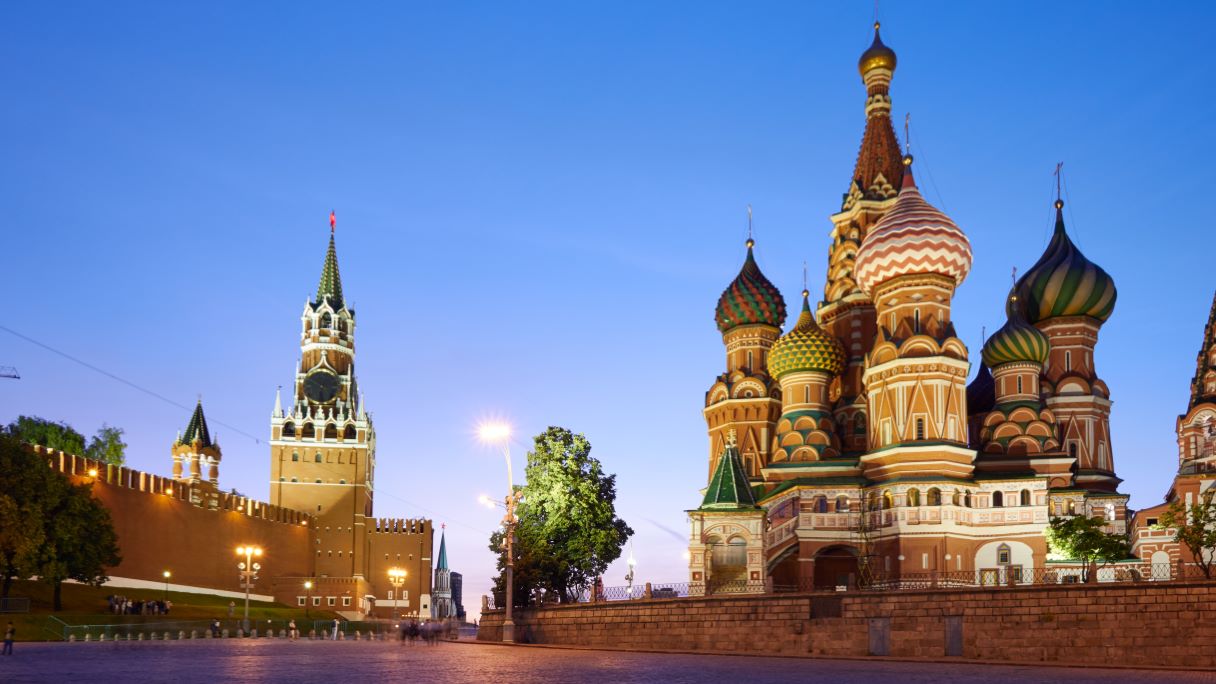 Beijing, China
Talk about an ancient culture; Beijing will come to mind. The city is the capital of the most crowded country and one of the oldest civilisations. You should visit the world's largest imperial palace, "Forbidden City," if you visit Beijing. The complex spreads across a 0.72-kilometre square area, approximately five times bigger than Buckingham Palace or 100 times bigger than a football field. Hard to comprehend, huh? Beijing has so many culturally significant locations that UNESCO added seven places from Beijing to the World Heritage Sites: The Forbidden City, Temple of Heaven, Summer Palace, Ming Tombs, Zhoukoudian, and parts of the Great Wall and the Grand Canal. Chinese people usually have potent bonds with their traditions, so you may see some citizens practising kung-fu or meditation in the streets. Also, don't miss the opportunity to see a Chinese opera if you set foot in Beijing.
Luxor, Egypt
Luxor is a bucket-list-worthy city for ancient history enthusiasts. The Ancient City of Luxor is the heart of Ancient Egypt, where the Greeks called "Thebes" and Egyptians called "Waset" back in the day. There are many perfectly preserved ancient monuments and temples among the remains. So you can actually visit the same place that people lived in 4000 years ago. Ancient monuments such as Karnak Temple, Valley of the Queens, Luxor Temple, Valley of Kings, and the Temple of Deir al-Bahri are some of the hottest spots to visit. The tombs of Rameses VI and Siptah are two other recognised locations in Luxor. All in all, Luxor is the heart of Egypt, and any living human being should experience it.
New York, USA
New York is not exactly an official capital, but it's worth mentioning since it has a comparable impact with Washington, DC on US finance and culture. Unlike other cities at this point, New York's cultural charm is more about popular and contemporary cultures than history. However, there are historical attractions in New York too, and they are the vast museums, such as the Metropolitan Museum of Art, National History Museum, and Natural History Museum. Being the cultural capital of the most powerful nation in the world, New York is a place to consider for a cultural trip. To begin with, the Statue of Liberty and Central Park are two of the most acknowledged landmarks of the city that everybody knows from TV shows and American Cinema. Next, you can visit the 9/11 Memorial Museum to commemorate those who lost their lives in the unfortunate recent historical event. Pay a visit to Wall Street to find yourself in the centre of business culture, or see a Broadway Musical to experience the world-renowned entertainment industry's majestic stage art. After that, times Square's colourful world will make you the star of your movie. Also, you can book a seat for a professional sports match if you really feel like a true New Yorker who cheers for their local sports team.
Melbourne, Australia
Australia's cultural capital is probably the most underrated compared to other destinations. The city underlines this title by hosting nearly 150 cultures. The cultural heritage varies from the first Aboriginal Victorians to regular migrants. You can enjoy Victorian culture in its purest form in Melbourne. Here, you can find the oldest gallery in Australia, the National Gallery of Victoria. The city is also the capital of sports in the country. Often overlooked, Melbourne is a destination that can paint your soul to another colour in every street while offering food, entertainment, indigenous and international cultural influence.
London, United Kingdom
The heart of the British Empire, the Queen's residence, home of the Beatles, the capital of football, and the first of its name, London! Since most of the independence days of the world's countries are actually the separation from the British Empire, you can come across various cultures in London. The British people's passion for their culture and history keeps nearly all historical monuments intact even after events like the Great Fire of London. Some significant examples of these landmarks are London Castle, The Buckingham Palace, Westminster Abbey, Big Ben, and Westminster Palace. You can take one day to visit the Natural History Museum, the Science Museum, and the Victoria & Albert Museum in South Kensington. If you're up for a not-so-long road trip, you can travel back to the prehistoric era by visiting Stonehedge. One cannot complete a cultural trip to London without Football, so you must cheer for the local football club with your English buddies in a stadium or pub. London is a wonderful place for the perfect blend of British and global cultures.
Plovdiv, Bulgaria
Plovdiv is one of the oldest cities in Europe, and it's the cultural capital of Bulgaria. Ancient remains, amphitheatres, the Old Town, the Roman Stadium, and many other attractions can take you to older ages. While enjoying the streets of Old Town and Kapana Art District, day's exhaustion can ease down with the waters of Singing Fountain. Plovdiv is living history. Therefore, it's wise to buy a historical vacation package to experience the best historical holiday spots in the city. The town is about a 2-hour drive from Sofia. So you can include a car rental in your vacation package and drive to Plovdiv as soon as you get your keys after landing at Sofia Airport.
Berlin, Germany
Berlin is the centre of one of the most revolutionary events in recent history, the "fall of the Berlin Wall." Lately, the city has been one of the cosmopolitan capitals worldwide, home to people from hundreds of different cultures. A historical holiday to Berlin can be an emotional rollercoaster. The Reichstag and the Holocaust Memorial might leave you weeping for the lost innocent souls during World War II. But, on the other hand, you may be amazed at the well-preserved ancient remains from the Ancient Greek remains in Pergamon Museum, such as the Pergamon Temple itself, as well as artworks, daily life artefacts, and handicrafts. Berlin also has a vibrant local life, so you can take a break and refresh yourself with famous German bratwurst and lager between your historical landmark visits.
Moscow, Russia
When thinking about Russia in terms of art, the country is associated chiefly with literature and music. And the capital, Moscow, hosted many famous Russian artists one way or another. Some of the most distinguished names include but are not limited to Pushkin, Dostoevsky, Tolstoy, Chekhov, Turgenev, Tchaikovsky, Prokofiev, and Rachmaninoff. So visiting a literature museum—the city has more than one—and seeing a classical music concert from one of the famous Russian composers in Bolshoi Theatre is a must in Moscow. You can also watch a play by Andreyev, Tolstoy, Gorky, and many others in Moscow Art Theatre. The Kremlin, a super cathedral that combines many cathedrals, is a bedazzling architectural sight. You can witness the history by walking down to Red Square. Countless historical cathedrals such as St Basils will amaze you day and night. On the other hand, you can go to different places about the composers during your trips, such as the Tchaikovsky House-Museum in Klin that is 85 kilometres northwest of Moscow if you include a car rental with your vacation package.
Vienna, Austria
Vienna is the capital of Austria as well as one of the classical musical capitals of the world. The city hosted many musical geniuses, such as Mozart, Beethoven, Haydn, Schubert, Bruckner, Strauss, Mahler, Schönberg, and other classical music composers who were superstars of their era. In the city, you can enjoy their music in the places where they are performed initially. Furthermore, the city allows you to visit the houses where the famous compositions were created, such as Mozart's home at Domgasse number 5. You can also visit the graves of these great composers and pay respect to Zentralfriedhof (a.k.a Vienna Central Cemetery). Here, you can find the graves of Salieri, Mozart, Beethoven, Strauss, Schubert, and Brahms. So, if you are a classical music fan, Vienna is a must-have city on your travel destination bucket list. Whether you're into ancient civilisations or contemporary culture, the world offers many destinations aligned with your interests in culture, history, and art.