Where Do You Want To Go? Plan Your Trip!
Find Your Holiday
İstanbul Hotels Vacation Packages
İstanbul Hotels
A mélange of cultures in a place where the old exists with the new, Istanbul is quite popular among travelers coming from the various parts of the world, to say the least. In fact, it is one of the most visited European cities in the world for a reason: Here you can expect to see the marks of different civilizations from Byzantines to the Ottomans as well as immerse yourself in the legendary beauty of the Bosporus. Istanbul is such a versatile city that you can both have a leisure holiday on the islands of the city (the Princes' Islands) while you can culturally nourish yourself at the same time. Plus, great food opportunities! Istanbul promises to its visitors the full city experience in which you can go for museum hunts, check out local markets and bazaars, visit cultural landmarks that have universal value, try some delicious local food, and go on a boat tour to discover both the European side and the Anatolian side of the city. Given that İstanbul is a hotspot receiving millions of tourists each year, accommodation options in return are quite varied. The city is filled with world-famous hotel chains along the Bosporus, 5-star luxury hotels alongside midrange hotels, appealing to every kind of budget. Istanbul stands as an invaluable gem that everyone should visit at least once in their lifetime.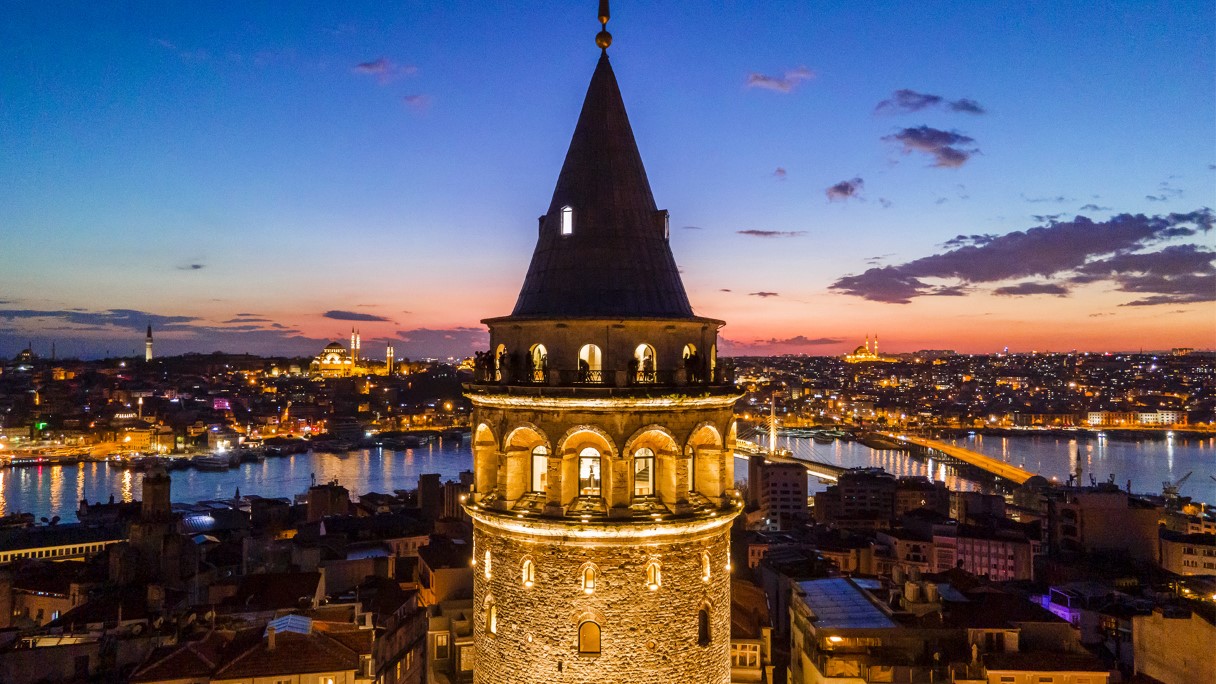 İstanbul Hotel Prices
It is safe to say that Istanbul hotel prices change dramatically according to different factors. The diversity seen in the types of accommodation options applies to prices as well. Your accommodation expenses can go rocket high or remain incredibly low depending on your choice of stay. The hotels near Bosphorus, for example, tend to be pricier compared to some other districts. Likewise, a night at a world-famous or a 5-star luxury hotel turns out to be so much costlier than a night at let's say at a midrange hotel. In general terms, hotel prices depend on the number of days and visitors, the district, facilities, and service provided by the hotels, location in terms of closeness to the city center or historical places, and the season. Some hotels might also charge extra fees if you choose rooms with views. The city has so many other accommodation options where you can stay at affordable prices without sacrificing so much from your comfort. Plus, early booking is a pro tip for saving money and getting a chance to stay in higher quality hotels without spending so much money on them.
İstanbul Holiday Packages
Since the city has a lot to offer to its visitors, holiday packages and prices vary majorly.
Holiday packages cover flights and accommodation for your vacation. You can include features such as car hire and transfer services to your package if you want. Given that you can create your own holiday package by including and excluding additional services, you can also have control over your expenses. In any case, unless you go for the ultra-luxurious category, Istanbul holiday packages are not likely to turn out to be unreasonably expensive.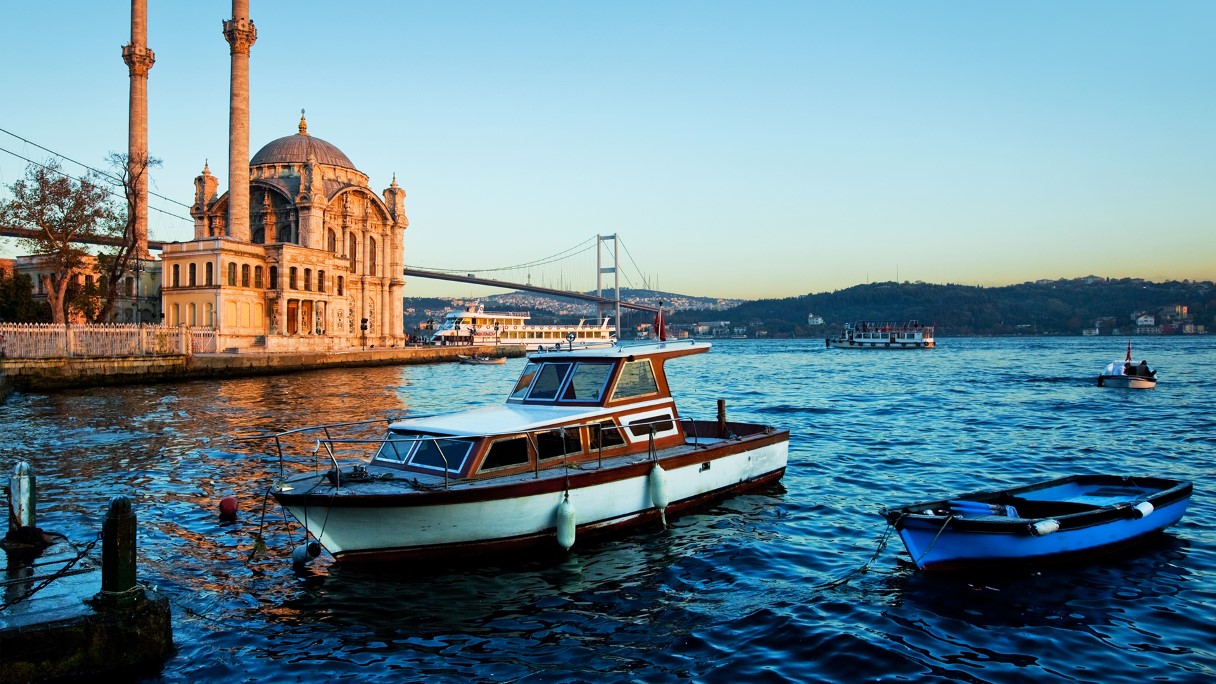 İstanbul History
The former capital city of both Byzantines (Eastern Roman Empire) and the Ottomans, now Türkiye's most populated city, Istanbul has a long-rooted history that has an important place in the whole history of civilizations. The latest excavations have shown that the first settlers of the city belong to the 6th century BC. Not to mention, the conquest of Istanbul by Mehmet II is referred to as having ushered a new age, ending the Middle Ages. It was and still is a booming trade center due to its crucial geographical position on either side of the Bosphorus bridge where Europe meets Asian soil. It is the door opening to the West and to the East which makes the city unequaled and unique in more than one way. Its bipartite geographic position is also present in the diversity of its culture. Most visitors leave amazed at the city's culture which is a perfect blend of Western and Eastern traditions, beliefs, and teachings. Istanbul, without a doubt, is a unique case and hence it manages to bewitch millions of people across the world.
İstanbul Accommodation Options
Istanbul is truly a traveler's paradise in many ways and accommodation is no exception. Here you can expect to find a detailed catalog of hotels in which you can optimize the pleasure to be derived from your trip. You can opt for world-renown hotel chains, 5 star luxury hotels, spa and resort hotels, apart hotels or boutique hotels, according to your budget, preferences, and convenience. The only thing you need to worry about is choosing which option to go for among the countless options the city offers. The rest is just a slice of a cake! Istanbul is a metropolitan that appeals to every kind of traveler from the ones who enjoy lash holidays to budget-conscious backpackers. Here you can arrange something that suits you with ease.
Must-See Places in İstanbul
Land of different cultures, Istanbul is a real treasure when it comes to sightseeing. In fact, there are countless places that you must see as the city is not only a visual feast but also a cultural trademark. Some of the places that we highly recommend include the following:
Maiden's Tower: Located in the Anatolian side and at the heart of the Marmara Sea, Maiden's Tower is the ultimate place to breathe the historic fabric of Istanbul. Legend has it that the tower was built by the order of a Byzantine emperor upon hearing from an oracle that his daughter is to die from a bite of a snake. He locks his daughter to this tower away from the city to protect her, but the girl is killed by a snake that comes from the city in a fruit basket.
Galata Tower: Yet another watchtower of the city, Galata Tower is situated at one of the most touristic destinations of Istanbul that is called Beyoğlu. Legend has it that you are destined to marry whoever climbs the top of the tower with you. So be careful to choose who you are taking with you!
Topkapı Palace: The dwelling place of the great Ottoman sultans and their families, Topkapı Palace receives millions of tourists interested in the Ottoman lifestyle and mostly curious about Harem. This place is also blessed with a magnificent view over the sea.
İstiklal Street: By far the busiest and the most famous street in the whole country, İstiklal Street stands out with its eclectic style. Here you can find cozy cafes, museums, art galleries, small and large shops (some of them are world-famous stores), pubs and clubs and many more. For some, İstiklal is even synonymous with İstanbul.
Hagia Sophia: Located into the historic center of Istanbul that is Sultanahmet, Hagia Sophia is the ultimate sacred place to visit in that it carries the marks of both Christianity and Islam, reflecting the long-rooted history of İstanbul itself. Even though now it is converted into a mosque, Hagia Sophia still stands as an exceptional example of Byzantine art and architecture.
Grand Bazaar: One of the biggest and the most antique bazaars in the whole world, Grand Bazaar is an important tourist destination, especially for those looking for buying some authentic gifts to crown their holidays. Here, you can find many goods from handicrafts to gold jewelry. But the star of the bazaar is surely the Turkish rugs that have a worldwide reputation.
Basilica Cistern: Subject matter of the famous Dan Brown book, Basilica Cistern is one of the most unique structures Istanbul hosts. The place has a one-of-a-kind atmosphere with its dark passages and mythical structures such as the famous column with Medusa's Head and the column with the Hen's Eye.
The Princes' Islands: Istanbul is a unique case in terms of a metropolitan that has getaway islands bound to itself. The Princes' Islands are everything that Istanbul used to be. The islands are filled with historic mansions dating back to prosperous Ottoman rule as well as some even go back to the Byzantine era. The islands were the places where royalty members sent for exiles, Romanos IV Diogenes being the most famous exile.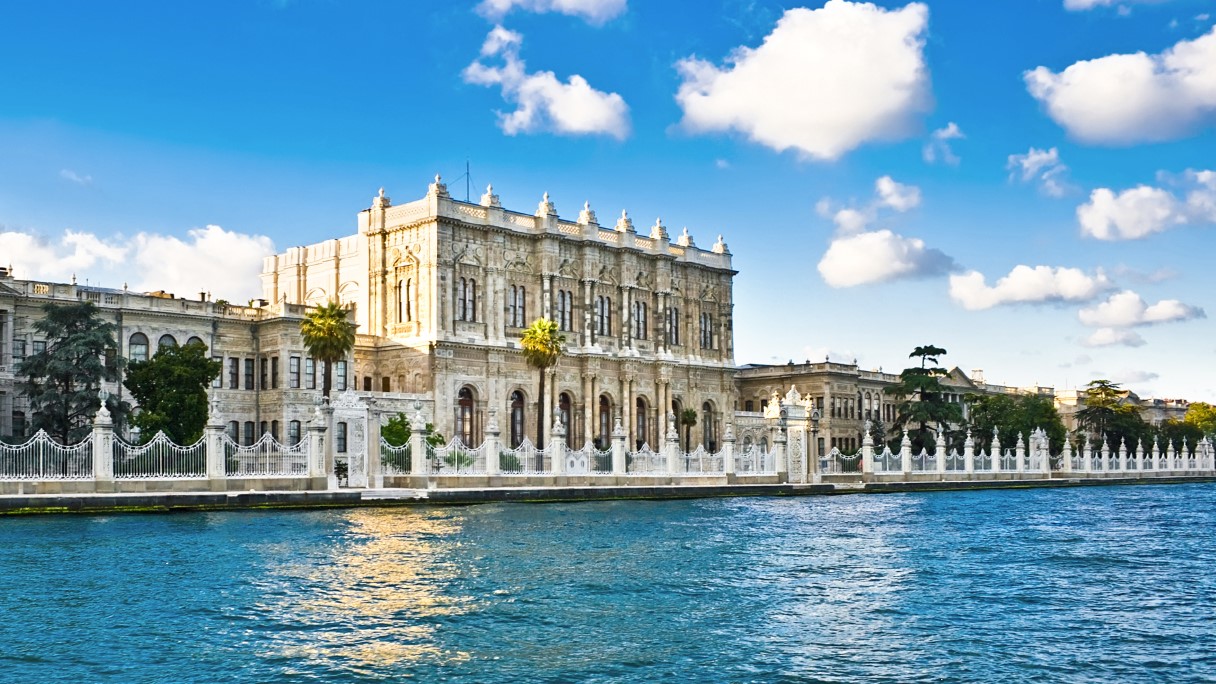 When to Go to İstanbul?
As far as weather conditions are concerned, there is no such thing as a bad time to visit Istanbul given that the city is mostly under the influence of a transitional Mediterranean climate, meaning that the weather is mostly moderate. In general, summers are warm to hot while winters can get a bit cold. Yet, weather conditions are never too harsh to visit. The best time to visit Istanbul, on the other hand, is either springtime or fall time. Summer is the peak season for the city's tourism and given that the city is already very much populated (over 15 million), getting around during this time tends to be a bit challenging. If you don't want to wait on long queries under the heat of the sun, you should definitely consider a different period to visit the city. Winter might be a good option as well, however, you can't enjoy The Princes' Islands during this time since the islands are vulnerable to the wind coming from the sea and hence tend to be colder than usual. Given that, an island tour is included in our must-see list, winter is not ideal either. Spring and fall, on the other hand, are perfect times for a quality holiday. The weather cooperates, the streets are yet to be crowded, and it is easy to move around. What else can one want?
How to Get to İstanbul?
Hosting the 20th busiest airport in the world, and the busiest airport in Europe, Istanbul is one of the easiest destinations in the world to reach. Many countries organize direct flights to the city that has a very crucial geographical position between Asia and Europe. Therefore, the main way to get to Istanbul is by airway which doesn't cost a lot and effectively saves time. Important to mention, Istanbul has two operating airports now, one on the European side and the other on the Asian side: Istanbul New Airport and Sabiha Gökçen Airport, are big international airports where you can travel with ease.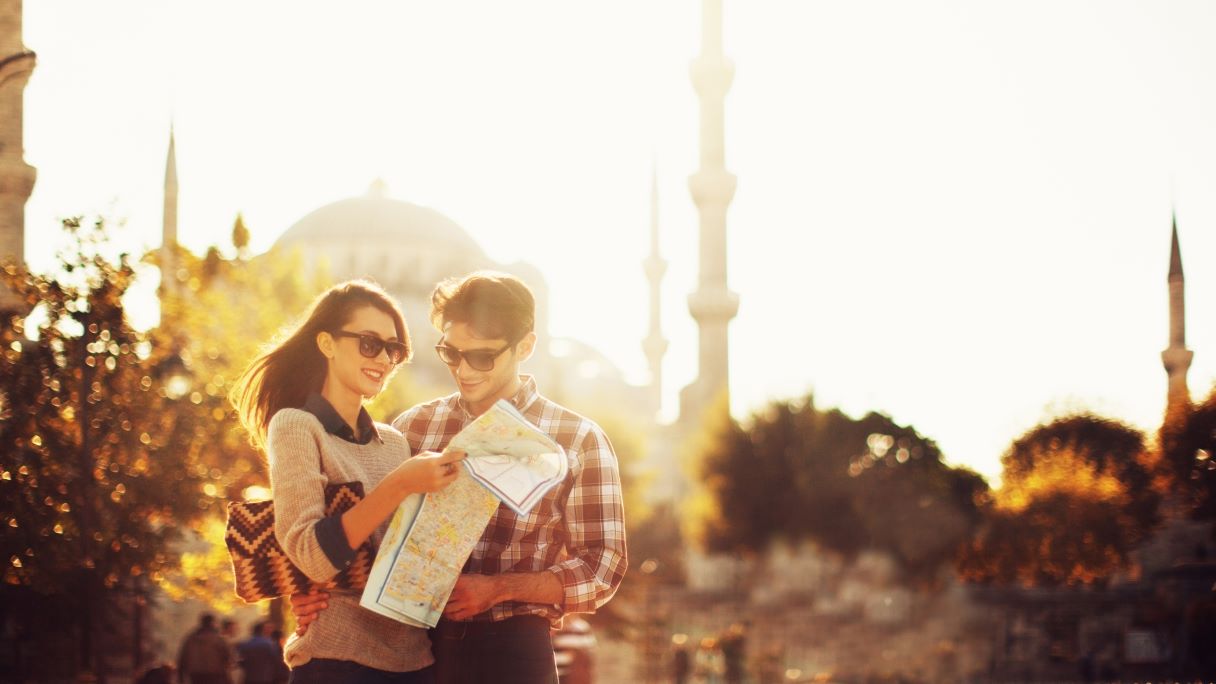 What to Eat in İstanbul?
As much as it is a visual feast, Istanbul doesn't disappoint when it comes to gastronomy either. Here you can have a taste of some of the finest examples of Turkish and Ottoman cuisine alongside international cuisine. Some of our recommendations include:
Kumpir: A very common street food especially popular in Ortaköy district, kumpir is basically a baked potato filled with various ingredients of your choice including Russian salad, corn, olive, and different local appetizers.
Döner: A type of sandwich, döner is a pita filled with either chicken or veal meat accompanied by ingredients such as tomato, greenery, onion, and pickle.
Steamed burger: A very cheap and delicious local fast food option, steamed burgers (also named wet burger) are largely consumed in the city as they are quite filling.
Simit-Turkish bagel: Everyone's favorite breakfast food, Turkish bagels covered with sesame is not only very tasty but also very cost-efficient. You can buy plain bagels or bagels filled with cheese or chocolate according to your preferences.
Turkish coffee: It is a must that you try Turkish coffee, and you might as well get a fortune reading to spice up your holiday experience if you are interested.
What Gifts to Buy in İstanbul?
It is almost impossible to leave the city empty-handed, so if you are concerned about what souvenirs to get rest assured that you'll have abundant choices. You may consider buying:
Spices: You can find hundreds of different spices to use for various reasons from seasonings in your foods to health-related purposes in the Spice Bazaar.
Turkish delight: Of course, you can't leave without stocking the finest examples of world-famous Turkish delight.
Rugs: Alongside Persian rugs, Turkish rugs are also quite famous throughout the world due to their unique motifs and exquisite hand workmanship.
Ceramics: Ceramic products such as coffee cups and bowls also make really good gifts since they are both practical and can be used as decorative items.
Handmade jewelry: Handmade jewelry, especially silver ones, are quite popular in Istanbul thanks to the elaborate workmanship and beautiful ornaments they are made with.
Turkish coffee: Often, Turkish coffee is served with a Turkish delight as a sweet. This duo will surely make a good souvenir both for yourself and your loved ones back at home.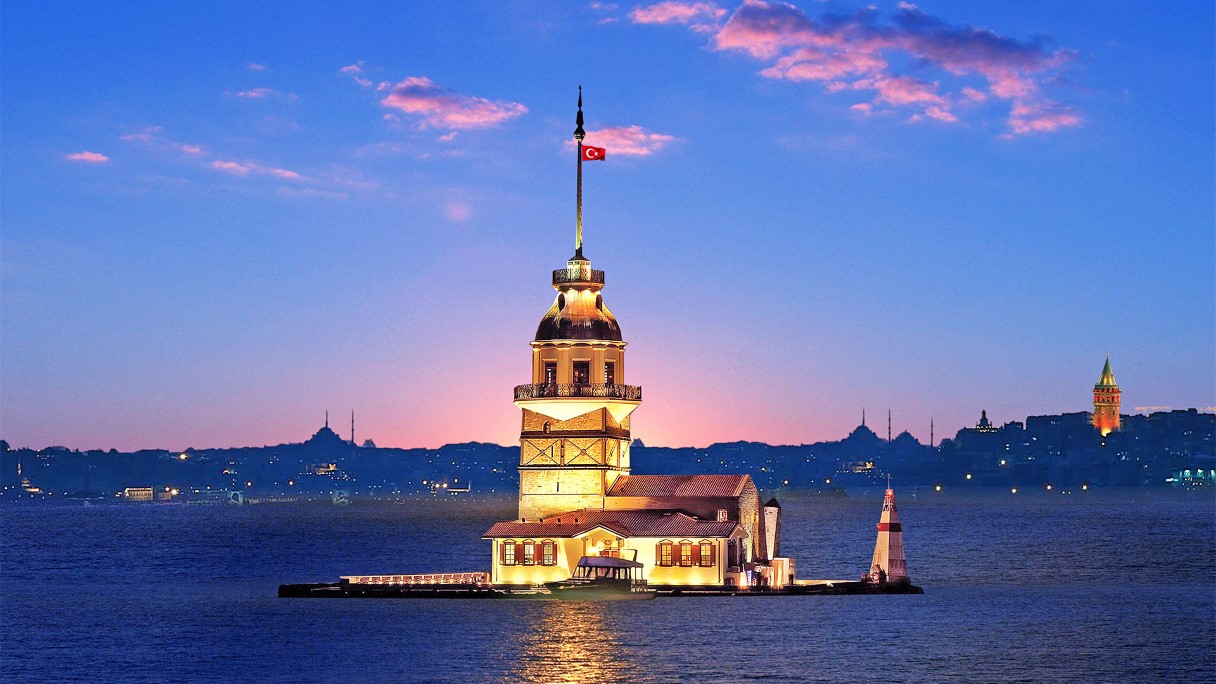 What to Do in İstanbul?
Go on a boat tour to immerse yourself in the beauty of Bosporus. One of the best things to do in Istanbul is surely to wander it on the sea.
Walk along the coastline. Istanbul has many exquisite neighborhoods alongside the Bosporus where you can have a quality promenade before a breathtaking view.
Visit museums and art galleries. There are a myriad of museums, art galleries, and historic sites in Istanbul which are must-see as many of them are known worldwide.
Have a picnic at the park. Istanbul hosts a few botanical gardens and national parks where you can connect with nature and have a break from the buzzing urban life. Emirgan Park, for example, is especially delightful during the Istanbul Tulip Festival in April.
Take the nostalgic train on İstiklal Street. İstiklal Street is one of the most renowned symbols of the city however it is almost always packed with people which makes it a bit unpleasant to walk until the very end of the street. Luckily, the tram passing from the middle of the street promises an exceptional experience.
Have a cup of coffee at Pierre Loti Hill which has a magnificent city over the Golden Horn. Here you can also get on a cable car to see the city on air.
İstanbul Vacation
İstanbul vacation is essentially a multifaceted experience in which you can participate in all sorts of activities including swimming on the Princes' Islands, museum tours, going to vintage shops, visiting historic bazaars, and trying local delicacies. After all, the city is famous for a reason. It is the perfect combination of Western and Eastern traditions which have bred a colorful and rich culture. Not to mention, its legendary beauty whose symbol is often the Bosphorus Bridge lures millions of people every year which makes it one of the most visited cities in the whole world. Here you can both enrich your general knowledge as much as you can feast on Turkish and Ottoman cuisine. Istanbul vacation, in essence, is all about getting in touch with the historic texture of the city by learning more about its culture and people, enjoying the magnificent view of the sea, joining cultural events, and eating like there is no tomorrow. It is a bewitching city that promises to give its visitors a remarkable experience that will give them a change of perspective on life.
How is Getting Around in İstanbul?
Getting around in Istanbul is as easy as it can get thanks to the advanced transportation network in the city. Your options include trams, subways, busses, minibusses, taxis, ferries, and trains. Nowadays, scooters have also become popular to facilitate moving between short distances. Don't forget, both car rentals and hotel transfers can be included in your vacation package. But the most common mode of transportation is public transportation. You can buy your city card (İstanbul card) to use public transportation from different places such as kiosks at the bus stops, at the entrances of the metro station, or some small shops around.
Where Do You Shop in İstanbul?
İstanbul is truly a shopper's paradise with over 100 big shopping malls and thousands of boutiques and small shops. You can find anything you can imagine in İstanbul, that's for sure. There are also big market chains where you can meet your basic needs as well. Not to mention, touristic sites are filled with small and large souvenir shops where you can do your gift shopping. Finally, old city bazaars are popular destinations for shopping.
How is the nightlife in İstanbul?
Good news for those who enjoy going out at night: İstanbul is the ultimate destination for an epic night out. Nightly entertainment is in fact engraved into the city's culture. You can enjoy your night at high-class clubs, cozier pubs, or private boats and yachts on the Bosphorus. Plus, public transportation is provided until late at night, and sometimes for 24 hours.