Where Do You Want To Go? Plan Your Trip!
Find Your Holiday
Palandöken Hotels Vacation Packages
-
8 Holidays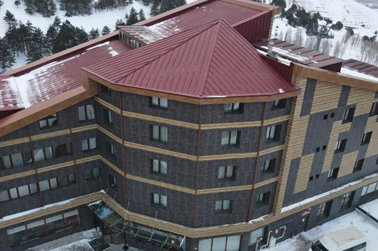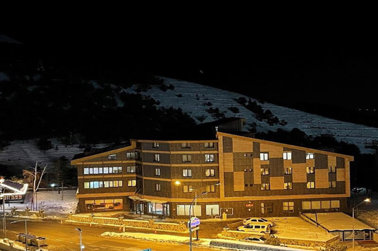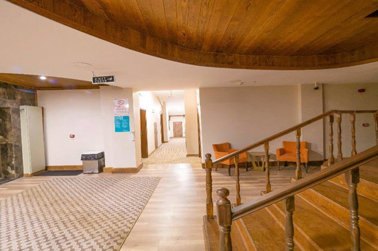 Balsoy Mountain Hotel
The price includes accommodation tax.
3 Nights
25.809
TL
Per Person
12.904,5 TL
View Holiday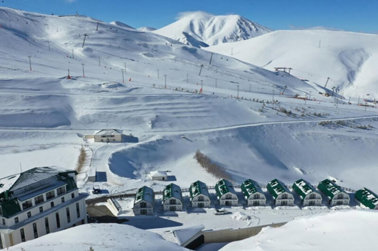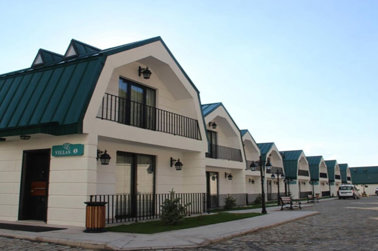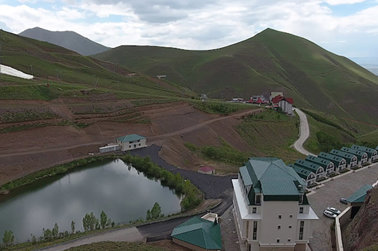 Ve Hotels Palandoken
The price includes accommodation tax.
3 Nights
24.361
TL
Per Person
12.180,5 TL
View Holiday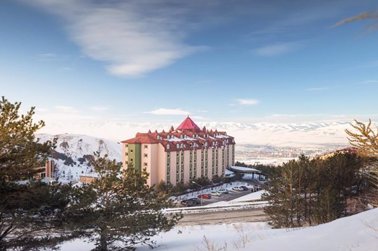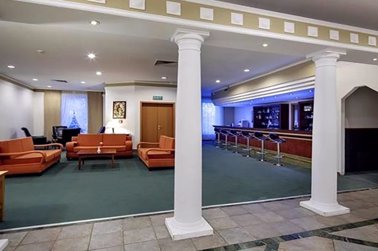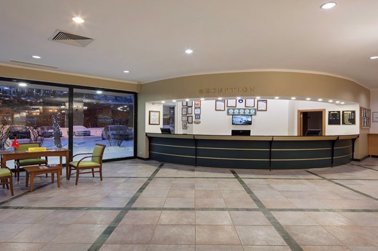 Palan Otel
The price includes accommodation tax.
3 Nights
17.049
TL
Per Person
8.524,5 TL
View Holiday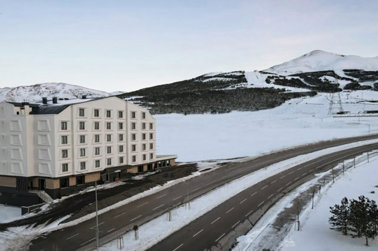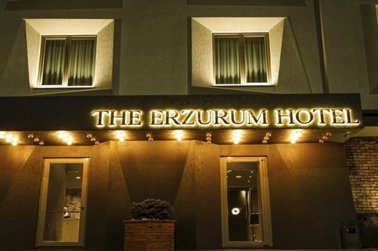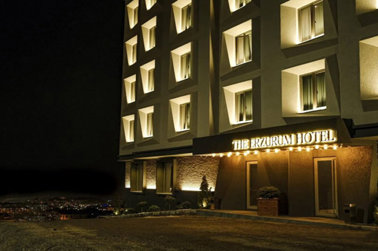 The Erzurum Hotel
The price includes accommodation tax.
3 Nights
19.042
TL
Per Person
9.521 TL
View Holiday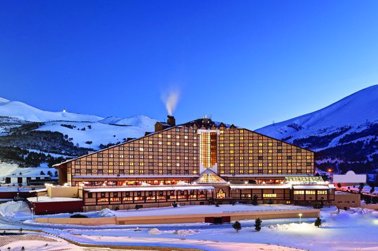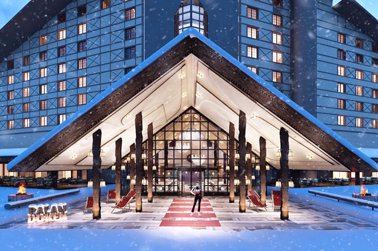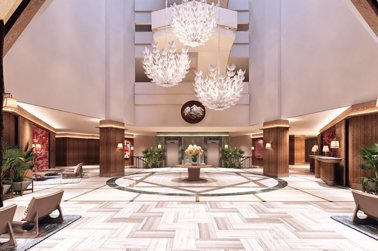 Polat Palandoken
The price includes accommodation tax.
3 Nights
31.090
TL
Per Person
15.545 TL
View Holiday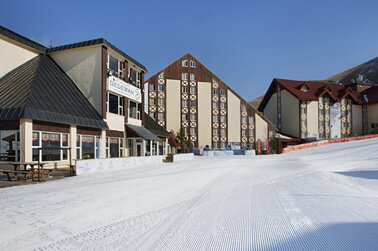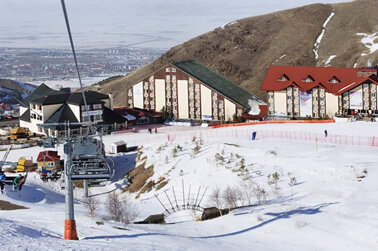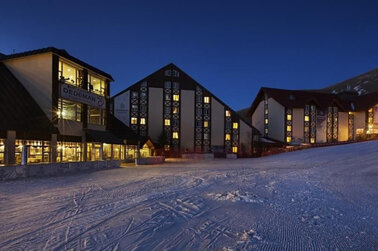 Dedeman Palandoken
The price includes accommodation tax.
3 Nights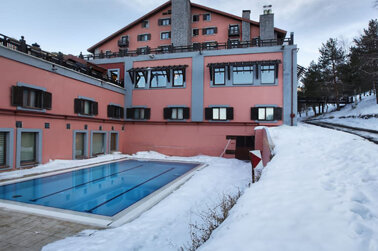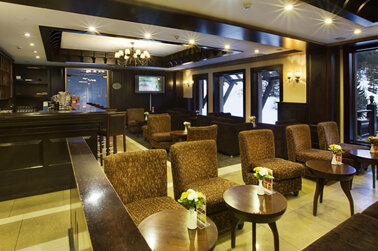 The price includes accommodation tax.
3 Nights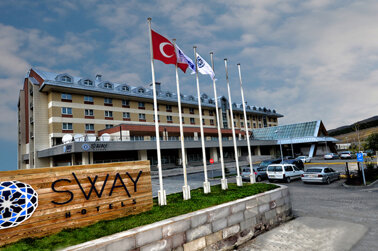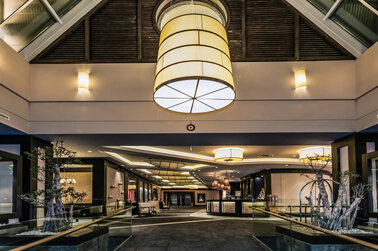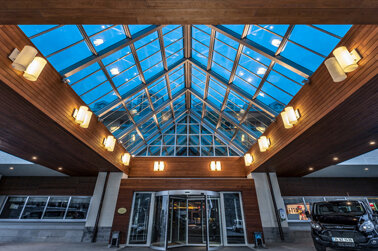 The price includes accommodation tax.
3 Nights
Palandöken Hotels
Palandöken is a beautiful region, most well-known for the majestic Palandöken Mountain that sits at the centre of the town. This region has grown in popularity as many different types of ski resorts and Palandöken hotels have opened in the area, allowing for the public to take to the slopes and enjoy all that the snow-capped mountain has to offer. Along with being a fantastic destination to visit during winter, the region is also known for the spectacular outdoor opportunities during summer, with many natural wonders being explored by travellers. The hotels in Palandöken offer many different facilities and each type of traveller is sure to find a hotel that is suited to the type of holiday that they are hoping to have.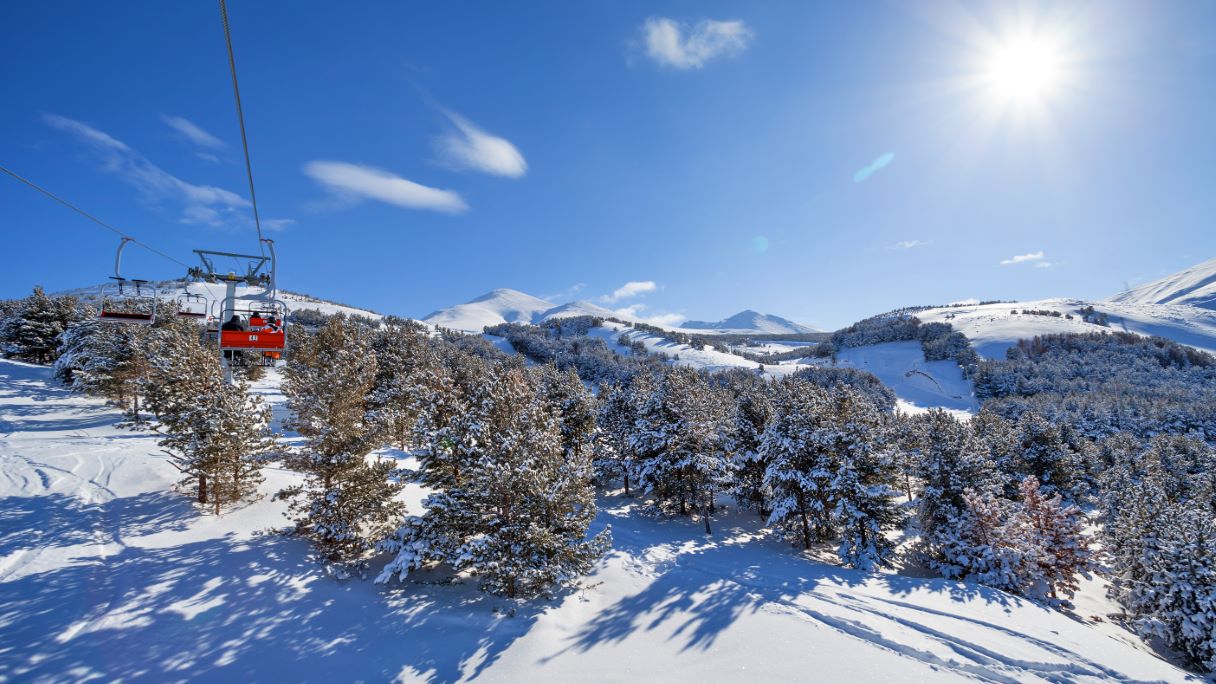 Palandöken hotels prices
Travellers can be sure that a trip to Palandöken would not be something that would break the bank as there are many different kinds of Palandöken hotels to suit just about any type of traveller that makes their way to the region. Those who have not found a hotel that they are happy with in the Palandöken region could consider looking at one of the Erzurum hotels. These hotels are located in close proximity to Palandöken but may offer a few more choices.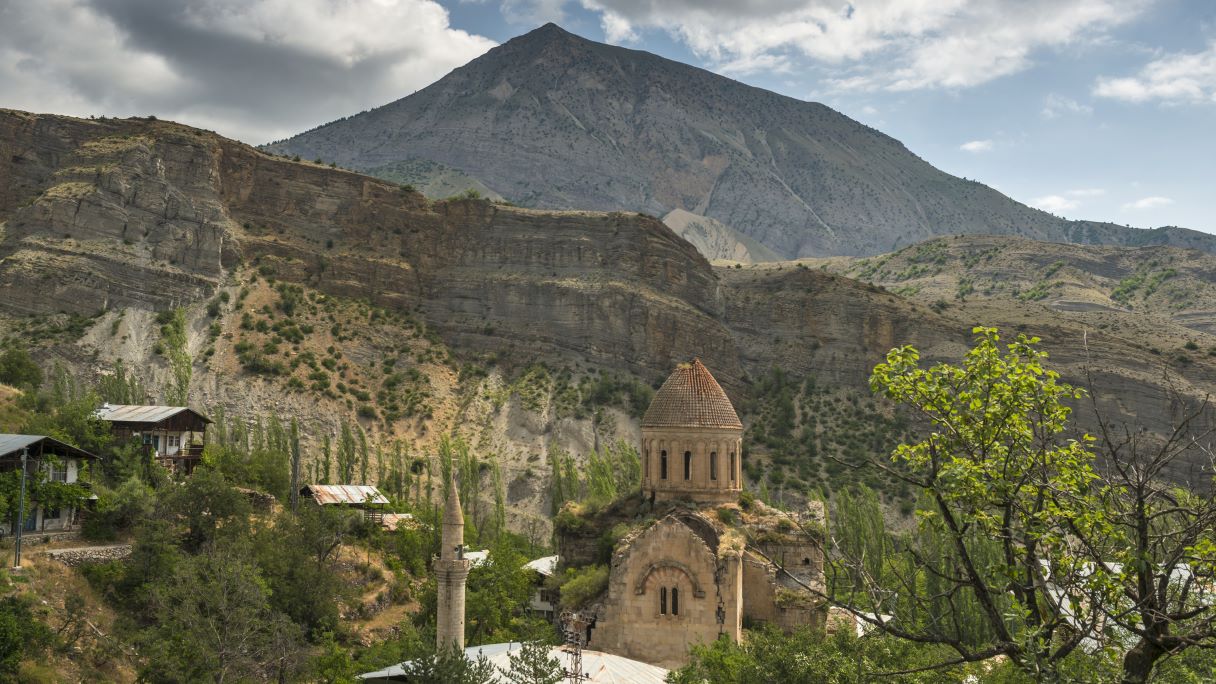 Palandöken vacation packages deals
For the holiday of your dreams, consider purchasing one of the Palandöken vacation packages. These packages are specifically designed to ensure that the holiday you have been hoping to plan, but have not had the time to, could be just a click away. With the inclusion of both flights and a stay at one of the Palandöken hotels, securing a vacation package means that all of the nitty-gritty details of your trip are planned and organised for you. With these aspects of your trip sorted out, you have time to plan for all of the amazing things you are going to do and see whilst in the stunning Palandöken region. Along with flights and accommodation, packages can also be designed to include car rentals and transfer services, ensuring you get to your Palandöken hotel safely and quickly once you have landed.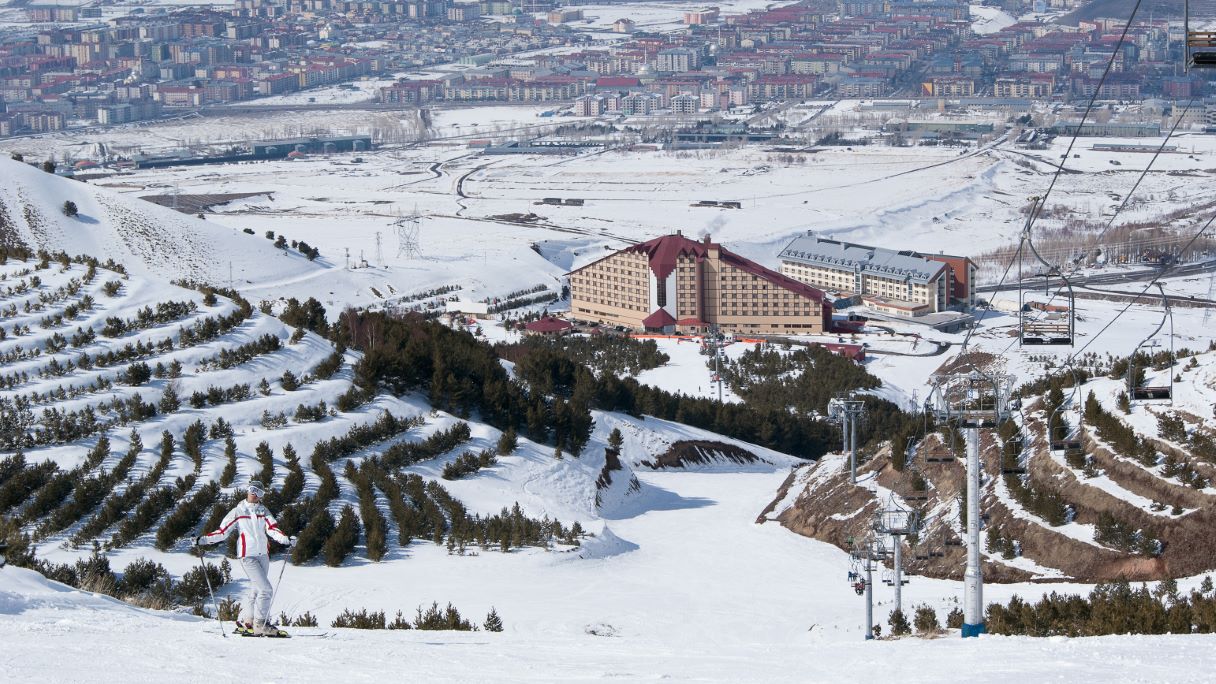 What are the accommodation options in Palandöken Hotels?
Ski hotels
One of the most popular types of accommodation to book is a stay at one of the Palandöken resort hotels, many of which are located below the magnificent ski slopes. These Palandöken hotels offer gear, access to the best ski and snowboarding routes and may even include a few classes. Whether you are hoping to learn or are ready to tear up the slopes, those venturing to Palandöken for the winter sports conditions should definitely consider a stay at one of the ski resorts.
Honeymoon hotels
Those travellers who are hoping to enjoy a romantic vacation should look no further than a stay at one of the stunning honeymoon hotels. Specially set up to indulge you and your loved one, these types of hotels offer unique and romantic additions and facilities, some of which may include things like private terraces, couples activities and even a few spa treatments. For the best start to a new life with your spouse, secure a stay at one of the Palandöken honeymoon hotels.
All-inclusive hotels
A stay at one of the all-inclusive Palandöken hotels would be the perfect accommodation option for travellers who are hoping to stay within a certain budget on their trip. These types of Palandöken hotels have inclusions like food, drinks and they often also have various activities on offer! To be sure of what the hotel provides within the all-inclusive offer, be sure to review the inclusions before securing the hotel in your vacation package.
What are the facilities provided by Palandöken hotels?
Each of the Palandöken hotels would offer unique services and facilities. These types of facilities would differ according to the different types of hotels and the offerings included with a vacation package. With many different types of travellers making their way to the town each year, there are quite a few different types of accommodation to suit each type of traveller, from those looking for 5-star luxury to those hoping for something a bit more family-friendly. To be sure that the hotel you have decided on has all of the amenities to ensure a fantastic trip, check on the amenities and facilities offered before securing your package.
What are the transportation options to Palandöken?
The easiest way to reach Palandöken would be to land at the Erzurum Airport. This airport is located just under 40 kilometres away from Palandöken and would take just under 40 minutes to reach by car. Those who are looking for the easiest way to reach their accommodation should consider adding in either a car rental or transfer service, as this will ensure that you reach whichever of the Palandöken hotels you have included in your package as soon as possible.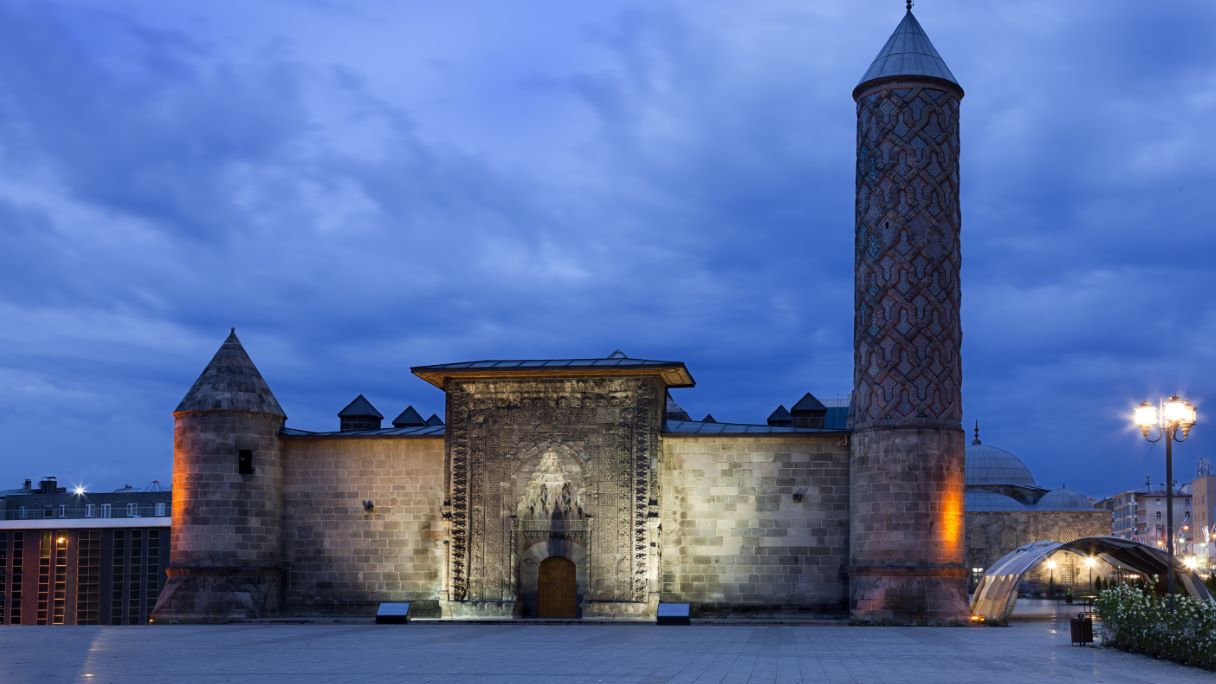 Who do Palandöken hotels appeal to?
Families with children
Many visit the area to enjoy a holiday with kids and there are a wide variety of different Palandöken hotels suited to the entire family. Many of the best hotels suited to families are all-inclusive, with many different amenities and facilities that are offered to guests free of charge. These types of Palandöken hotels also offer a more budget-friendly solution to a holiday, and each hotel would have different inclusions targeted to certain travellers.
Honeymooners
Those who are travelling to Palandöken in search of the perfect honeymoon destination would find Palandöken to be a romantic and idyllic spot to enjoy with your new spouse. With many different attractions and different types of honeymoon hotels that specifically cater to provide a romantic trip, you cannot go wrong when booking a honeymoon vacation to Palandöken.
What are the top things to do in Palandöken?
Skiing and Snowboarding
Some of the top activities to do when visiting this region during the wintertime are skiing and snowboarding. With many different Palandöken ski hotels to choose from and the chance to partake in these fun activities, no matter if you have never been on the slopes before or are a professional, for you to partake in. Those travellers who are hoping to spend the majority of their time on the slopes should consider a stay at one of the Palandöken ski resort hotels as this would ensure access to the slopes all day.
What are the must-see places in Palandöken?
There are many different things to do and see when visiting Palandöken. The types of attractions that are open and suited to visit may differ over the seasons, as the winter period does bring a lot of snow to the area, making it unsafe to venture too far out. Travellers should be sure to check with their hotel or refer to online sources before travelling to any of the must-see places in winter. The following are just a few of the top must-see places to visit when spending a holiday in Palandöken.
Ulu Camii: Travellers who are venturing to the Palandöken region to see all of the beautiful sights in and around the town of Erzurum should consider adding a stop at the Ulu Camii to their itineraries. This stunning mosque is well-known for its beautiful architecture that adorns both the exterior and interior of the monument, ensuring travellers get a true taste of Turkish culture when visiting the region.
Tortum Waterfall: Travellers who are hoping to venture out of the town and experience the natural surroundings of the area should definitely consider a visit to Tortum Waterfall. Known to be the widest waterfall in Türkiye, the Tortum Waterfall is visited by many tourists each year as the beauty of it and the surrounding natural environment are breathtaking. This site is located in Erzurum, a mere 10-minute drive from Palandöken.
When is Palandöken most preferred?
The time that you visit Palandöken depends on the type of holiday that you are hoping to have, with both summer and winter periods offering different types of activities that you can participate in. For those who are travelling to Palandöken to enjoy the amazing skiing opportunities and are looking for a chance to learn a few other winter sports, winter is a popular time to visit. The best period for those who are hoping for the best skiing conditions is from December and January, though the season lasts from November all the way through to April. Those who are travelling to the area to explore nature and the different sights should consider visiting during summer, where the temperatures are better suited to these types of activities.
What is the climate and weather of Palandöken?
Palandöken is set extremely high above sea level and has a continental climate with humid and cold winters and warm summers. There is precipitation generally throughout the entire year, with either rain or snowfall occurring throughout the year. While the frigid winters can reach temperatures of as low as -3 degrees celsius, the summers are warm and can reach up to 29 degrees celsius in July!