As You Wish
Skiing and Snowboarding
Enyoyment of Winter Holiday
You have plenty of options for a wonderful skiing and snowboarding vacation in every continent—yes, including Africa. From the USA to China, Morocco to Türkiye, the world's most anticipated slopes has something to offer. Ski resorts around the world offer athletic action and beautiful nature to travellers. You can work out daily and rejoice in fascinating landscapes during skiing and snowboarding holidays. There are many details to consider, from weather forecasts to accommodation decisions before going to the pistes for your winter sports getaway. You may want to ponder the question of "when is the best season to go" and to check if the tracks difficulty levels match your skills and training. You can personalise your journeys to the mountains with skiing and snowboarding vacation packages easily.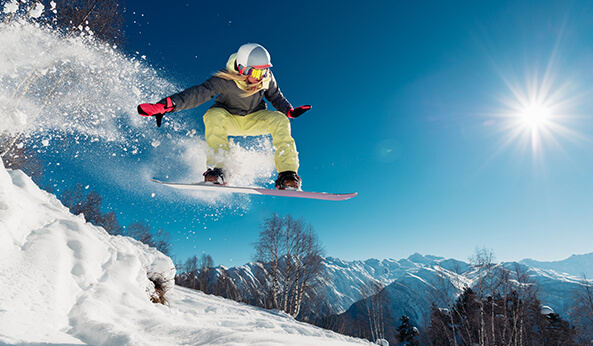 Guide to the Best Ski and Snowboard Vacations
The best workouts are those in which you have so much fun that you don't realise you're exercising—both skiing and snowboarding can do just that! Over time, they've gone from an extreme winter activity reserved for the most courageous mountaineers to a beloved family activity. Skiing and snowboarding are technique-based sports that can be enjoyed at any age because, once you acquire the basic techniques, you can enjoy the exhilaration of the pristine mountains well into your nineties. So, you've dabbled in the snow before, or this is your first foray into the world of mountains and winter sports, you've come to the perfect place. If you're unsure where to start or simply looking for the next place to ski or snowboard, we've compiled a list of everything you'll need to make the most of your time on the slopes.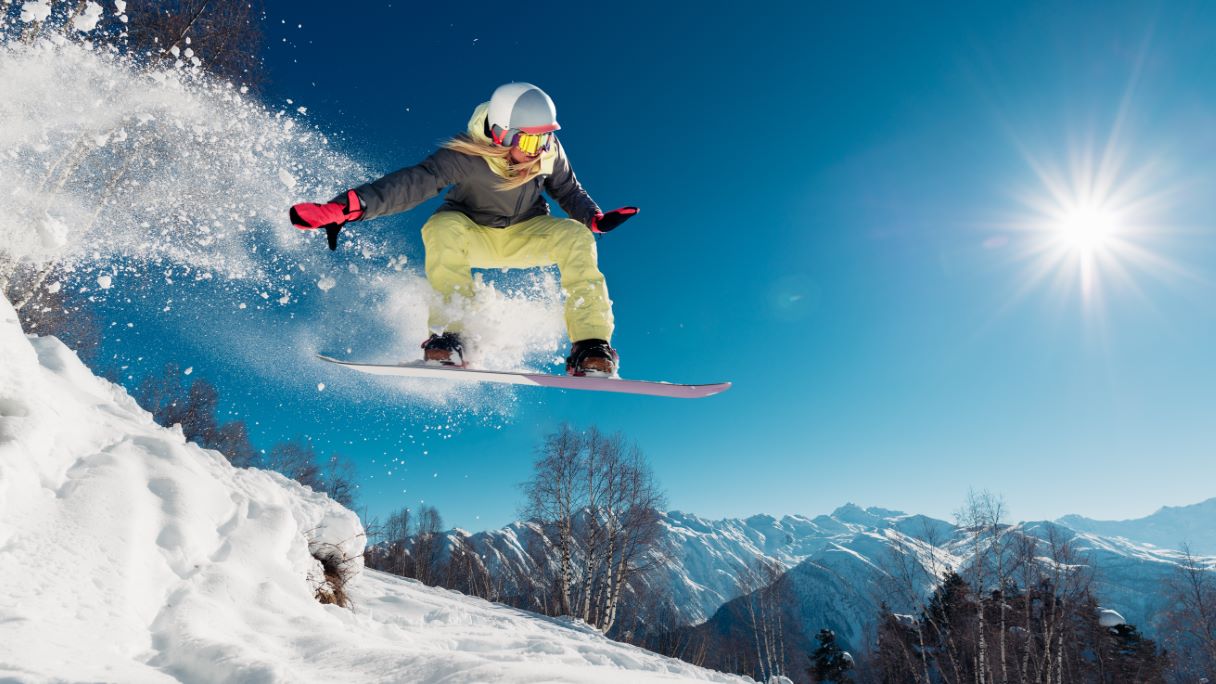 How to Get Ready for a Skiing and Snowboarding Trip
Planning a winter sports vacation gives you lots to think about: What equipment will you need? Or what's the most ideal mountain resort for you? Of course, there will always be a learning curve with so much to arrange, but with a bit of planning and smart packing decisions, you can easily make your holiday even better than it already is. First and foremost, you should consider your skiing and snowboarding knowledge and experience while getting ready for the trip. After all, these are sports, and you may feel sore and tired afterwards, so the better physical condition you have, the longer you'll be able to stay on the slopes and enjoy the slide. If you're a complete beginner, don't let this put you off, though; most mountain resort hotels provide hot tubs and saunas where you can relax and get all your stiffness out. Just remember to bring your swimsuit! Even so, it's a good idea to check if your accommodation organises classes and pre-register while planning your trip with vacation packages. If you're bringing your skis or snowboard, make sure they're tuned up before you go—it's critical to stay safe in the mountains! You'll obviously need appropriate winter apparel to protect yourself and stay warm, but bear in mind that temperatures in mountain resorts fluctuate a lot during the day and night, so layering is recommended.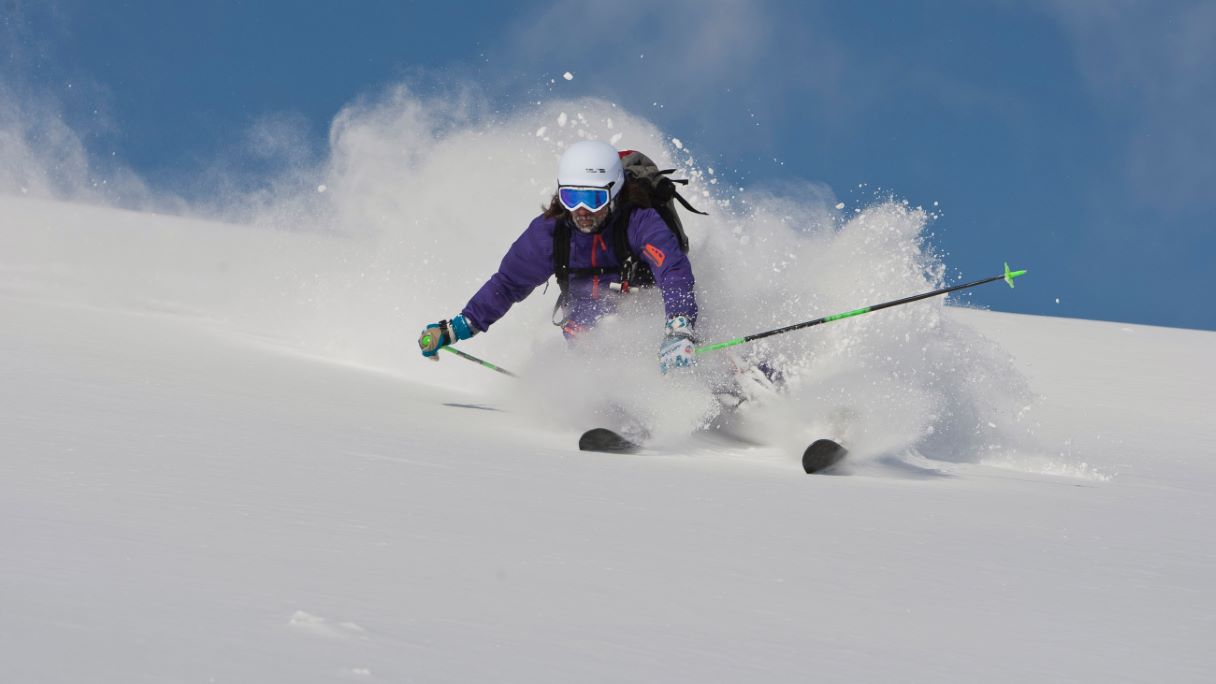 What are the Most Common Expenses?
Speaking of essentials, you'll need to rent your skiing or snowboarding equipment at your ski resort depending on whether you have it, and of course, you'll need apparel such as a ski jacket, trousers, gloves, special ski socks, and goggles, which you can also rent or buy, for the perfect skiing experience. Of course, if you really want to go all out, you can always get a drone camera that will record you skiing or snowboarding against magnificent all-white mountain landscapes. You'll find that almost all hotels offer packages for first-timers that include both equipment and beginner lessons. In most cases, classes are usually arranged in the morning, giving you plenty of time to put what you've learned into practice. So if you're a newbie and you want to get the most out of your skiing or snowboarding adventures, taking these classes would be a wise choice.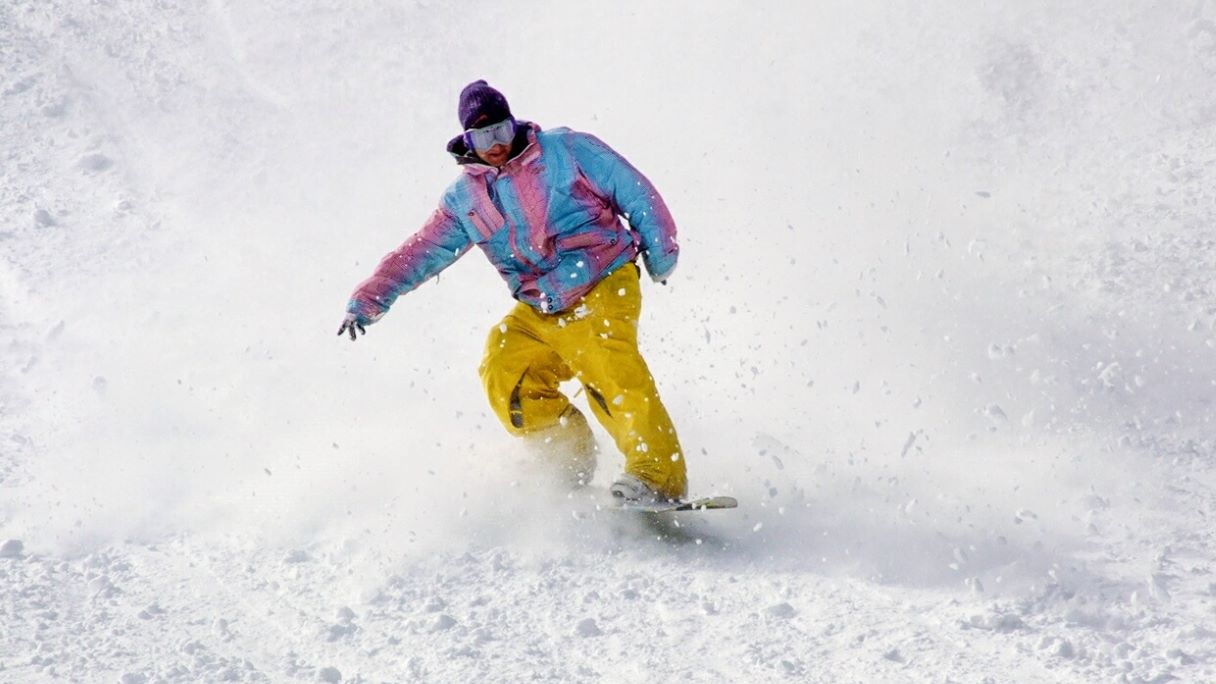 How Long Does Snowboarding Season Last?
The time of your snowboarding or skiing holiday is another essential part of the preparation that directly impacts expenses. You obviously have to consider the seasons—areas higher than 1,500 metres are mostly covered in snow from late December to March, but if you choose to climb higher than 3,000 metres, the altitudes are always covered in snow. The unofficial start date in the northern hemisphere is usually around late November. However, if there is enough snow on the slopes, it can start even earlier, so it's always a good idea to double-check. Many large resorts typically lock their doors for the season in mid-April; however certain places with ample snow or those on glaciers can remain open well into the summer. If the resort is in the southern hemisphere, the above-mentioned months will be roughly six months backwards. You can save money by going at the beginning or end of your preferred vacation season with these in mind.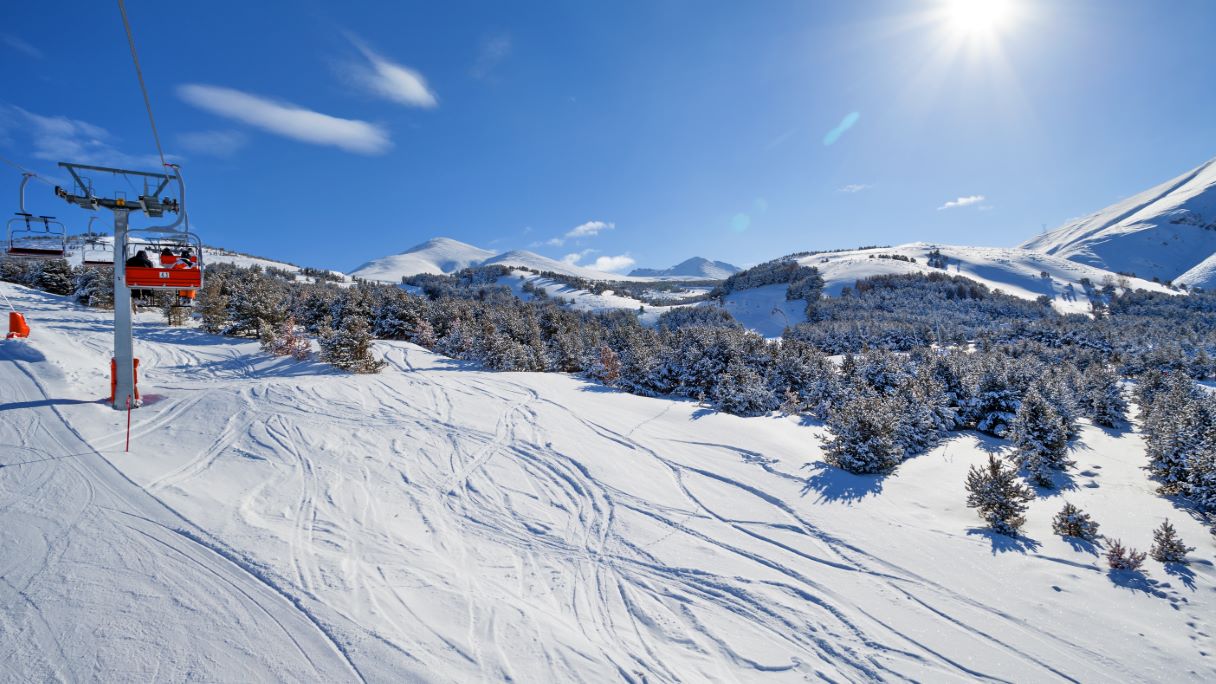 Oldest Known Ski and Snowboarding Centres in the World
Now that those are out of the way, you can focus on selecting the best skiing or snowboarding destination for your vacation, but be warned: It won't be easy since mountain resorts have evolved into powerhouses with deluxe hotels, restaurants, off-ski entertainment, and a wide range of indoor and outdoor activities. Also, did you know that some historians believe skiing was invented before the wheel? So, you have numerous options. But before you get overwhelmed, let's go over some of the world's oldest known skiing and snowboarding centres to get your wanderlust flowing and adrenaline pumping. Ready, set, ski!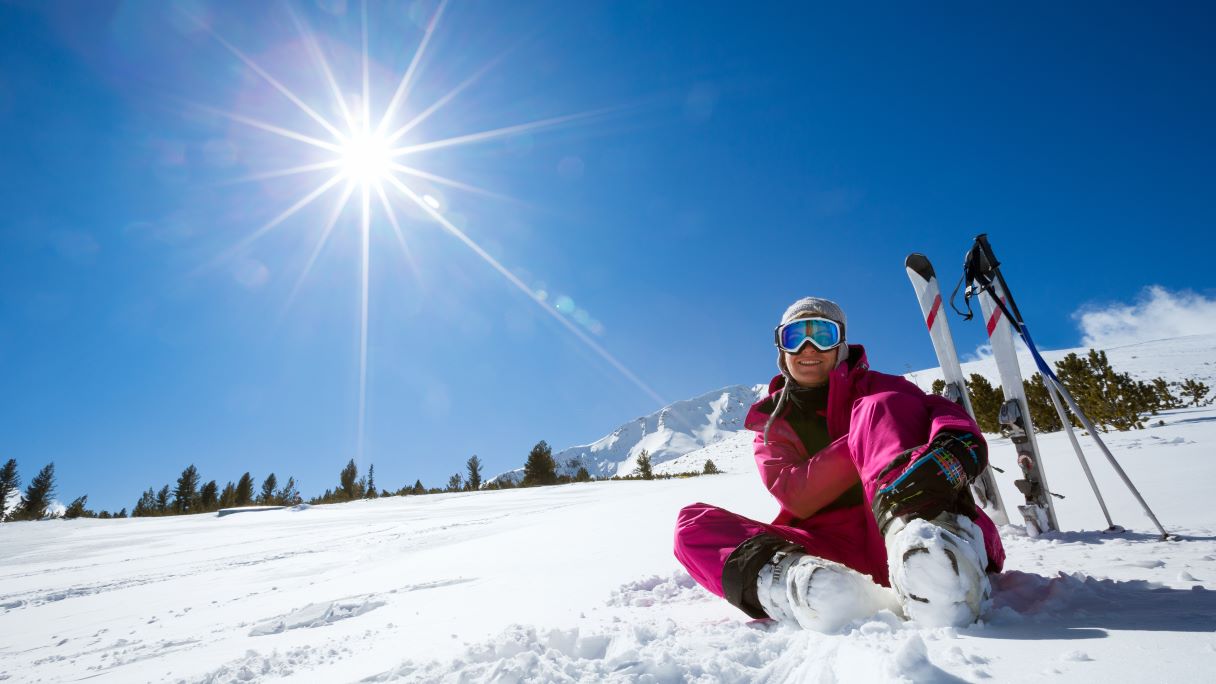 1. Beijing, China
Here's a cool tidbit: The earliest known skis were actually discovered in Northern China. They date back to 8,000 years BC and were fashioned of 2-metre-long pieces of wood and covered in horsehair. Thankfully, no horses have been harmed while making your ski or snowboarding equipment. Today, China has more than 700 ski resorts, and Beijing is home to dozens of them. Beijing ski resorts offer up to 75 kilometres of ski and snowboarding slopes, beginner training facilities, and easy access from the city. In fact, some are only 30 minutes away by car! But don't get too thrilled and dash for the hills: altitude sickness can be debilitating! Keep in mind that it is critical to allow yourself to become used to the altitude because going too high too quickly can cause a headache, sickness, and lower your spirits and physical abilities. So instead of hurrying to the summit, take your time and appreciate the numerous stunning vistas over that 30-minute drive. Speaking of views, some ski resorts in this area are close to the parts of the Great Wall of China, which provides immensely unique scenery that you can ski or snowboard beside. This also means that you can choose to combine your trip with visits to numerous historical sites, so it's a win-win situation.
2. Oukaïmeden, Morocco
Did you know that you can ski and snowboard in Africa? The Atlas Mountains are known as the oldest skiing location in Africa. Ski resorts are open from December to April, with the snowiest months being January and February. Oukaïmeden, one of the most well-known and loved winter sports locations, is near Africa's Mediterranean coast, some 80 kilometres from Marrakesh, and its skiing area is at an elevation of 2,600 and 3,200 metres with six ski lifts. Beginners, intermediates, and advanced skiers will find a variety of slopes to choose from. If you're travelling from Marrakech to the resorts, we recommend renting a car, as it will take less than two hours to get there. It's also less crowded than any other resort on the globe, allowing you to enjoy a more relaxing skiing experience.
3. Carson Valley, USA
Located near the United States' western coast in Nevada, Carson Valley offers slopes and snowy forests from 1,500 to more than 3,000 metres altitude with a breathtaking view of Lake Tahoe. There is probably no better place to ski in the US than here, since its skiing history dates back to the 19th century: famous Norwegian-American skier John Albert Thompson, famously known as Snowshoe Thompson, delivered mail solely on his skis for nearly two decades in this area in the late 1800s, giving it a bit of historical kick. The resorts have tracks for all skill levels, and beginners can take advantage of on-site training. Hot springs, indoor pools, restaurants serving local cuisine, western-styled taverns, and more are also available. Only a 30-minute drive away from the Reno-Tahoe International Airport, the valley is exceptionally easy to access. So including a car rental in your vacation package may come in handy.
4. Borovets, Bulgaria
Borovets is the place to go if you're looking for a snowboarding holiday in Bulgaria. It was the first mountain resort of its kind in the Balkans, and aside from its rich history, it's also a great spot for beginners, families, and budget travellers. Borovets offers snow from December to April at altitudes ranging from 1,300 to 2,560 metres, with more than 50 kilometres of ski and snowboarding terrain. It has a ski school and a variety of other outdoor activities such as climbing, hiking, cycling, horseback riding, tennis, and tandem paragliding flights. With its combination of excellent facilities, stunning slopes, and spectacular weather, it's ideal for anyone looking to escape the crowded and expensive slopes of France and Switzerland, and it definitely will not disappoint.
5. Perisher Valley, Australia
We've got a slew of interesting historical trivia for you to peruse: Three Norwegian miners from the mining town of Kiandra in New South Wales first introduced skiing to Australia back in 1861. After a heavy snow season in 1860, the Norwegians built skis out of wood. They taught the town's residents how to ski the following year when they founded the Kiandra Snowshoe Club, which reportedly became the "world's longest continuously running ski club" before evolving into the present-day Kiandra Pioneer Ski Club—still going strong today. Two hours from Kiandra lies Thredbo, an alpine village and ski resort for those who like longer slopes and ski-in/ski-out lodging. The Thredbo Supertrail, Australasia's longest ski run, will have your legs burning down 5.9 kilometres of pristine snow. With hundreds of kilometres of slopes, Perisher Valley promises action-packed days on the mountains and wild nights in the town in Australia. The ski season lasts from June through October, with July and August providing the finest snow conditions.
Best Ski and Snowboard Holiday Destinations in Europe
Winter sports are a popular pastime activity and a way of life in most of Europe, so anyone seeking a snowy escape this winter on its slopes will never be short on options. There's a reason why it has been regarded as one of the best destinations in the world for ski and snowboarding lovers, after all. It's easy to feel dizzy with possibilities before you even hit the slopes, so feel free to use our guide to pick a European ski resort that has everything looking for.
1. Chamonix, France
For those looking for a snowboarding holiday in France, here comes a name that you shouldn't forget: Located close to France's Swiss and Italian border, Chamonix may just be the most famous Alpine ski resort in the world. It's renowned among the world's greatest big-mountain skiers and snowboarders who rush here to tackle its massive steep descents, so it's better suited for the experienced. Moreover, Chamonix is also where the first Winter Olympics was organised in 1924 and is home to some of the country's oldest ski resorts. However, there are some beginner-friendly regions in Chamonix's 170 kilometres of piste, even if they are few and far between. The area is also rich in restaurants where you may enjoy French wine and food and the surrounding mountains and charming villages. The best part is that Chamonix has over 60 lifts, so you can easily access all of this splendour.
2. Arlberg, Austria
You can't go wrong with snowboarding holidays in Austria, thanks to its charming ski resorts, pretty villages, and a long tradition of hospitality. Arlberg has become a symbol of winter sports in Austria, as it's home to many of the country's most well-known ski resorts. Moreover, it also has one of the world's top lift systems, providing quick and seamless access to linked ski regions. St. Anton ski resort, for example, is known for its abundant snowfall and arguably has some of Austria's best ski terrain, making it one of Europe's most popular ski and snowboarding resorts. In addition, numerous on- and off-slope activities, such as vivacious nightlife, are also available to take your winter getaway to the next level. While a vacation here will not be inexpensive, as the entire area is quite pricey, it will undoubtedly provide you with a once-in-a-lifetime experience. You may want to consider spending a couple of nights in Vienna and continue to Arlberg to have a full Austrian experience.
3. Bansko, Bulgaria
Bansko, located 160 kilometres from Bulgaria's capital Sofia, is the country's largest ski region, with 75 kilometres of slope to explore, making it a perfect destination for skiing and snowboarding vacations. The town is lively, and there are many off-ski activities which are undoubtedly enhanced by the cheaper hotel and ski lift pass prices, making it a terrific all-around resort that gives you the most bang for your buck. Between December and March is the best time to visit Bansko. Skiing and snowboarding areas are located between 2,000 and 2,600 metres above sea level, and it offers off-peak skiing, which allows beginners to enjoy shorter lines and quieter slopes. Its most notable feature is its beautiful sunny weather and spectacular mountain peaks, offering those who brave the mountains a one-of-a-kind experience.
4. Erzurum, Türkiye
Erzurum, located in Türkiye's Eastern Anatolia Region, hosts the country's first ski resort and boasting Türkiye's highest summit. Palandöken Mountain, at 3,176 metres, is in the south of the region. There are three large ski resorts in the vicinity, each with everything you'll need. With a trip to Palandöken from November through April, you'll be able to ski and snowboard on some of the world's steepest and longest slopes. However, the area is also perfect for beginners, thanks to its diverse peaks, which enables it to provide ski-run alternatives of all difficulty levels to ski lovers from all around the world. In addition to skiing and snowboarding, there are numerous other activities to choose from, such as paragliding, hiking, and picturesque picnics set against breathtaking views of the mountain for those who want something different. Moreover, one of the best things about Palandöken is its accessibility: It's is just 4 kilometres from the city centre and 15 kilometres from the airport. This makes it the perfect candidate for short winter getaways that'll stick with you forever.
5. St. Moritz, Switzerland
Breathtaking, sumptuous, and charismatic—there are no better words to explain St. Moritz, a Swiss town noted for being the world's oldest and most famous winter holiday resort since 1864. This big, glitzy name is literally the birthplace of winter tourism in the Alps and has hosted two Winter Olympics, which explains why it draws the rich and famous. Many dedicated skiers and snowboarders rush to St. Moritz's 87 pistes between early December and mid-April, thanks to its high elevation and impressive numbers of sunny days, resulting in unique, light powder snow that blankets the whole area. You can consider Zurich as a drop off location for the start of your journey, even overnight accommodation can help you refresh yourself before hitting the road for slopes because it's going to be a long ride. Either with a transfer or a rented car included in your vacation package, enjoy the majestic sights of the Swiss countryside.