Where Do You Want To Go? Plan Your Trip!
Find Your Holiday
Zermatt Hotels Vacation Packages
-
7 Holidays
Grand Hotel Zermatterhof
3 Nights
Per Person
36.380 TL
View Holiday
Mont Cervin Palace
Hotel & Room Features
Alpine Classic Double Room, Mountain View
3 Nights
Per Person
41.483 TL
View Holiday
Zermatt Hotel Jägerhof
3 Nights
Per Person
17.360,5 TL
View Holiday
Tradition Julen Hotel
3 Nights
Per Person
30.239,5 TL
View Holiday
BEAUSiTE Zermatt
3 Nights
Per Person
35.329,5 TL
View Holiday
Hotel Schwarzsee
Hotel & Room Features
Room (Quadruple Shared Bathroom)
3 Nights
Per Person
17.595 TL
View Holiday
Aristella Swissflair Hotel & Apartements
Hotel & Room Features
Double Room, Bathtub, View (Modern)
3 Nights
Per Person
22.042 TL
View Holiday
Zermatt Hotels
Zermatt is a small tourist town that sits beneath one of the most spectacular mountains in the Alps, the Matterhorn mountain range. This beautiful Swiss town is the perfect destination for a holiday and sees many tourists flocking to the region in just about every season of the year. With beautiful summer weather that is prime for venturing out and partaking in one of the many outdoor activities and with one of the most spectacular mountains and prime weather conditions for skiing and snowboarding during winter, this idyllic Swiss town is the perfect place for any type of vacation. The number of tourists and the popularity of the town has seen exponential growth over the last few years and there are many different kinds of Zermatt hotels in the region for all types of travellers who have decided to make their way to the beautiful town.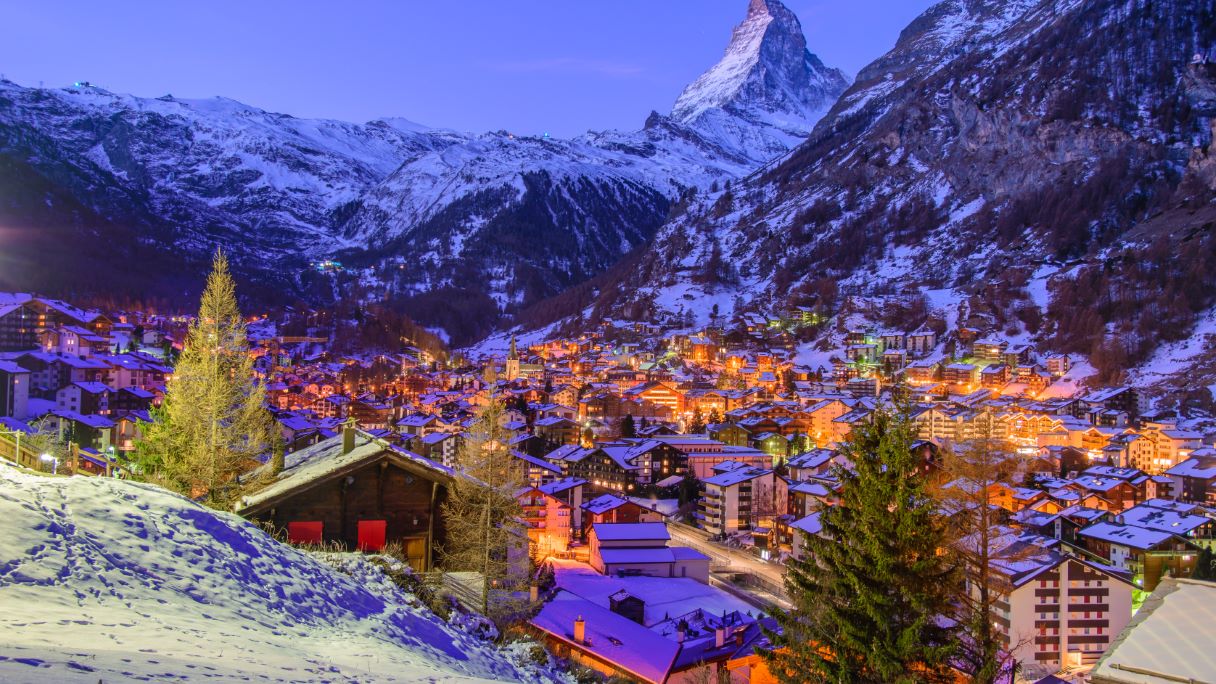 Zermatt Hotels prices
There are many affordable Zermatt hotels and vacation packages to this beautiful region. Each of these types of accommodation come in at different price points to ensure that travellers within a wide variety of budgets can book the best type of accommodation to suit their perfect vacation! Along with a wide variety of different types of Zermatt hotels for travellers to choose from, the Zermatt vacation packages are often offered at reduced prices through specials such as the early bird and last-minute deals. These different specials ensure that almost any traveller with almost any budget is able to plan a spectacular holiday.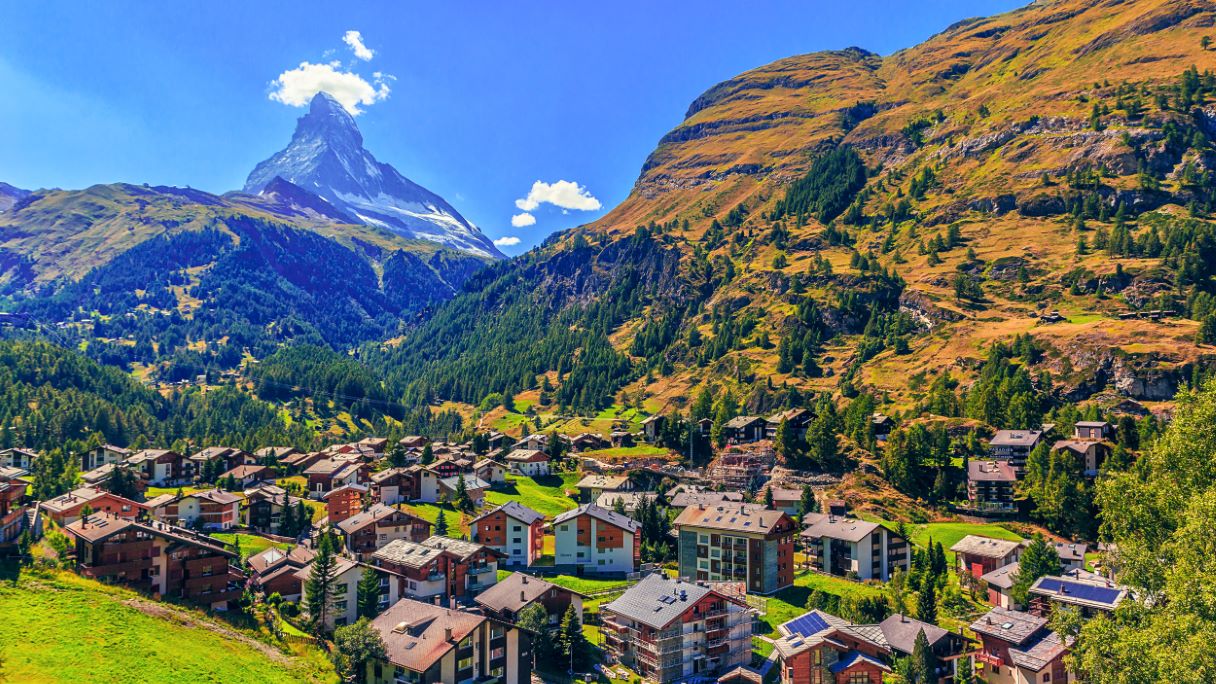 Zermatt vacation packages deals
A trip to the idyllic mountainside town of Zermatt can be arranged by booking one of the many vacation packages. These packages are designed so that travellers can book and easily secure a trip to this stunning town, with flights and a stay at one of the Zermatt hotels included in the once-off price. Through booking vacation packages, travellers are greatly reducing the risk of issues arising and the process of booking a holiday is extremely easy, with just the click of a button your vacation could be booked! Along with flights and a stay at one of the Zermatt hotels, travellers have the option of including car rentals and transfer services into their package. For the holiday of your dreams organised and booked for you, consider booking any one of the Zermatt vacation package deals.
What are the accommodation options in Zermatt hotels?
Whether you are after a stay at one of the 5-star Zermatt hotels or are hoping for a unique stay at any one of the gorgeous boutique hotels, there are many different kinds of accommodation to suit a wide variety of different travellers! The following is just one of the accommodation options for a stay at one of the beautiful Zermatt hotels.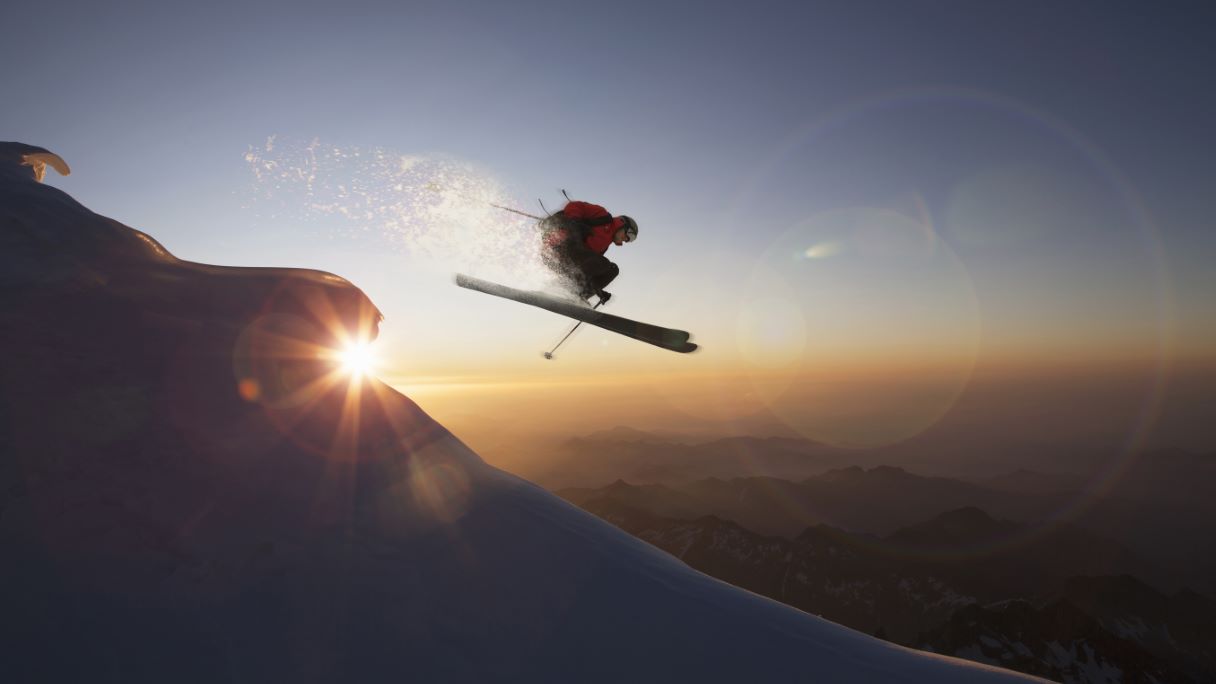 Zermatt boutique hotels
As far as Zermatt luxury hotels go, a stay at one of the unique and beautiful boutique hotels would be the perfect type of accommodation to fully enjoy your holiday! Boutique hotels are designed to display the style, cuisine and traditions of the culture of the country that they are located in. To get a truly Swiss experience, a stay at one of these gorgeous types of accommodation would be the perfect place to enjoy a spectacular holiday! When booking one of the Zermatt hotels, Switzerland, consider staying at one of the pristine boutique hotels.
What are the must-see places in Zermatt?
Matterhorn Mountain
One of the most well-known mountains in the Swiss Alps, Matterhorn Mountain is an extraordinary sight to behold! The snow-capped mountain offers spectacular views of the region and the almost perfect pyramid shape is the backdrop to the stunning Swiss town of Zermatt! Matterhorn Mountain has one of the highest peaks in the Alps, making it one of the top mountains to see and visit. With cable cars that make their way up the spectacular mountain, travellers are able to see and experience the mountain up close without having to make the treacherous climb.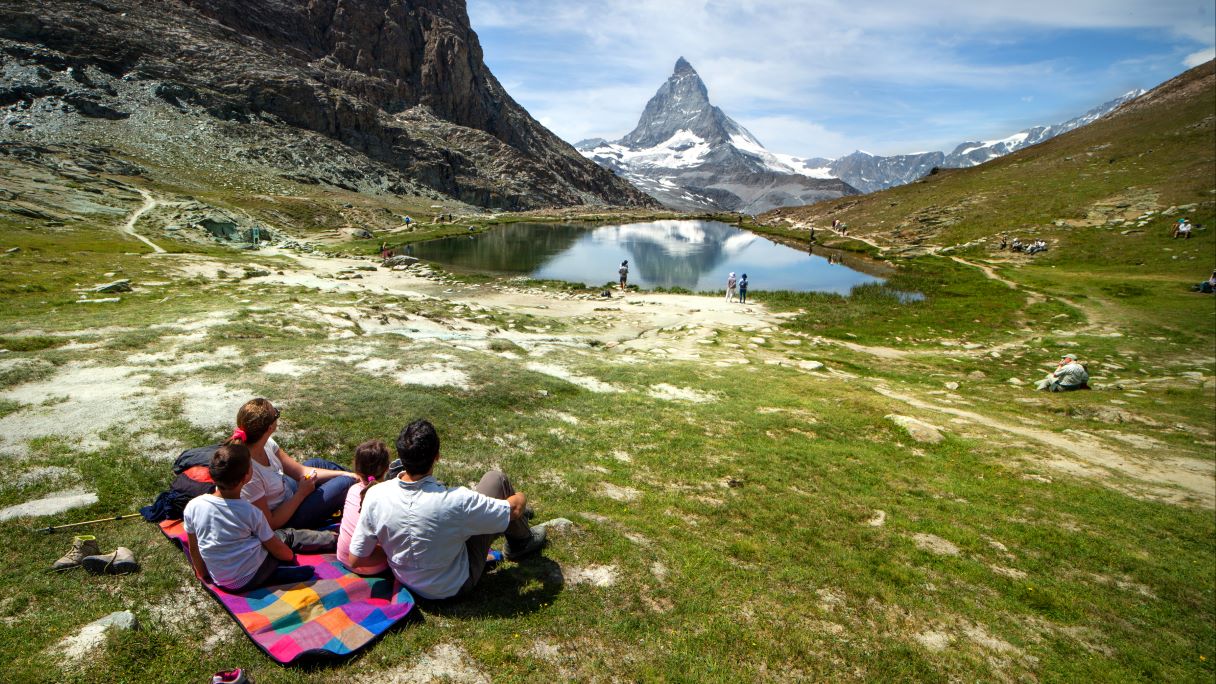 Gorner Gorge
The stunning Gorner Gorge nature reserve is a must-see when visiting Zermatt, with many stunning pathways leading through places that are beyond beautiful. The wooden pathways venture next to waterfalls and into caves, and you may even get to venture by a few cliffs with amazing views of the beautiful region! To visit one of the most extraordinary wonders of nature, do not miss out on the Gorner Gorge nature reserve when visiting Zermatt.
What are the top things to do in Zermatt?
Skiing
Located amidst the stunning Swiss Alps, Zermatt is one of the top destinations for travellers who are hoping to ski! Whether you are just starting out and are hoping to learn the sport or are an experienced skier hoping to explore the hardest and most thrilling trails, Zermatt has many different trails to explore for skiing and snowboarding. When securing which of the Zermatt hotels you are hoping to stay at, for prime skiing and snowboarding conditions and access to the slopes for the entire day, consider staying at one of the ski resorts whilst visiting the town.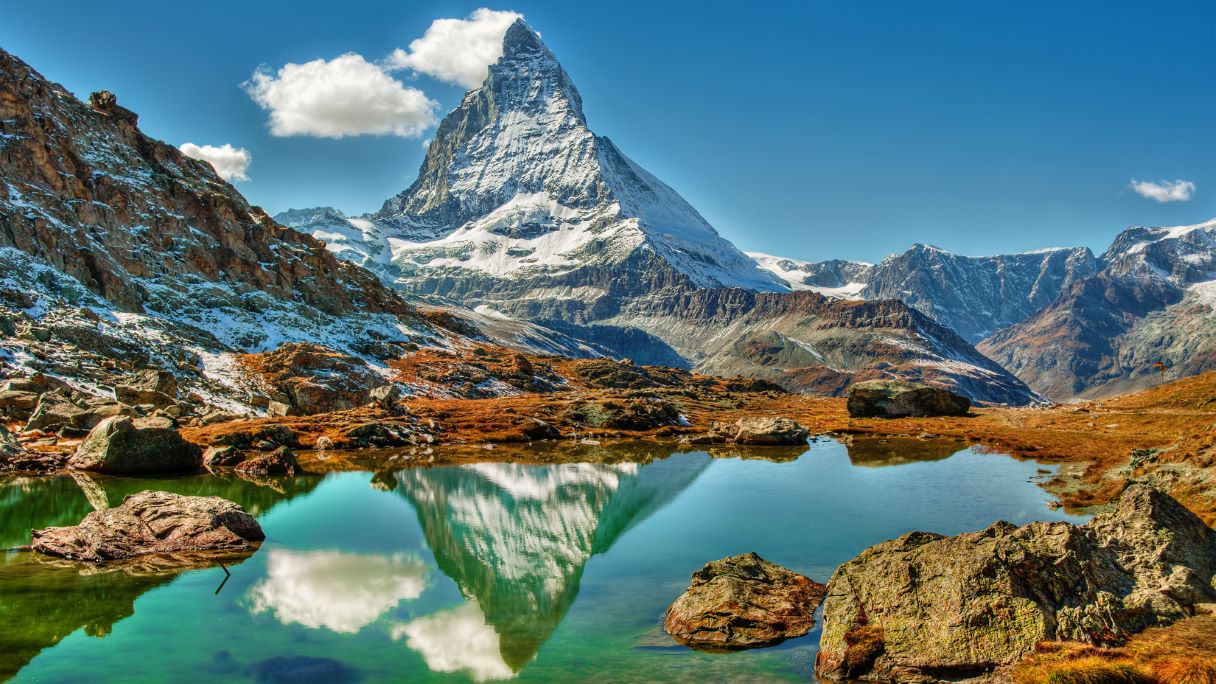 What are the transportation options to Zermatt?
When travelling to Zermatt, there are two choices when it comes to the airports to fly into, both offer the easiest travel options. Both the Geneva and Zurich airports are located in close proximity to Zermatt, with Geneva being slightly closer at 244 kilometres away from Zermatt and Zurich being slightly further away at about 248 kilometres from the town. Once you have landed at either of these international airports, a trip to Zermatt would take about 3 hours. It is recommended that travellers include either a car rental or transfer service into their package to ensure that you easily reach whichever of the Zermatt hotels you are staying at easily and safely.
What do you need to know about Zermatt before you go?
Zermatt is an extremely popular tourist destination and for most of the year, the town is bustling with travellers, both from Switzerland and international travellers from all over the world! During the height of summer and winter, the town is most busy and the activities, ski slopes and sights may be more full than it would be outside of the peak visiting seas. For those who do not mind the hustle and bustle of a busy city and thrive on meeting new and interesting people from all over the world, these peak periods offer the perfect weather to accommodate your trip. Others who may not be so inclined to this and are hoping to experience Zermatt with fewer travellers and tourists should consider visiting outside of the peak seasons.
What is the climate and weather of Zermatt?
Zermatt, and much of Switzerland, have a temperate climate with extremely cold winters and warm summers. Zermatt is a unique place to visit in the sense that it has two peak visiting periods every year and the height of both summer and winter sees the arrival of thousands of tourists and travellers from all over the world. In winter, travellers can expect temperatures to range from as low as -10 degrees celsius with highs that settle in the two-degree range. These low temperatures are what ensure prime skiing weather during every winter season. The average temperatures in July sit at around 14 degrees celsius and this is the warmest month to visit the region. While this weather is still not considered warm, it is perfect for travellers who are hoping to explore and do all the activities that the stunning region has to offer!