10 Stunning European Destinations to Visit
From iconic metropolises to charming, often-overlooked towns, Europe is overflowing with wonderful places that are just waiting to be explored. One thing is certain: There's so much to see and do across this magnificent continent.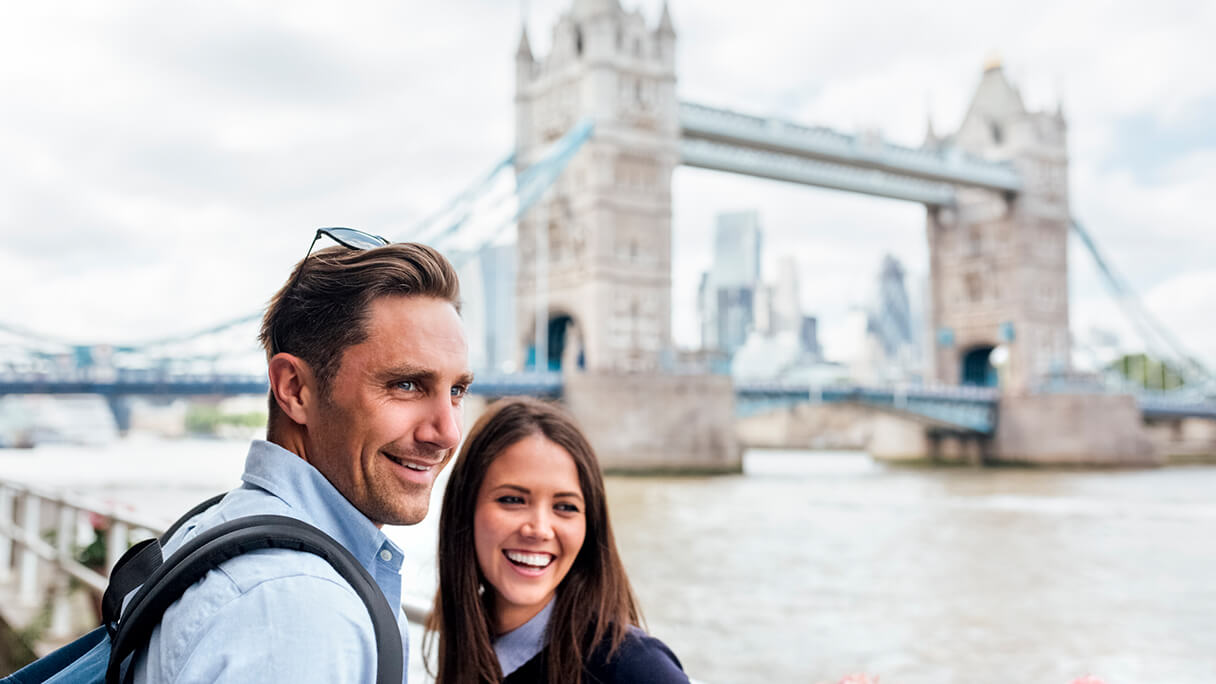 Many cities in Europe have always been intriguing options for those who want to enjoy cultural, natural, and historical diversity. From the 18th century to recent days, European cities are attractive stops for travellers around the world.
Today, many of us have only a few weeks of holiday each year, so we need to go over possible destinations with a fine-tooth comb.
Luckily for you, this list will guide you through the best places to visit in Europe. So you can plan a once-in-a-lifetime European journey that you can personalise with package vacation.
London, United Kingdom
From Roman Empire to the Industrial Revolution era, London has one of the most diverse cultural heritages among European cities. Hosting the world's first underground passenger railway, London's streets are full of historic structures. Each step you take while strolling around can take you to a different epoch. You may encounter a gothic church, a Victorian apartment, an Edwardian mansion, and an Art Deco theatre just a few minutes of walk away from each other.
One of the largest metropolitans in Europe, still almost half of London is covered with green spaces. Furthermore, nearly one-third of the city is a natural habitat for deers, parrots, and a diversity of animals and plants. So suppose you love big cities but enjoy a picnic in a park once in a while; London is probably one of the best cities in Europe.
Interested in a cultural visit? Museums and magnificent historic venues in London offer some of the best exhibitions and events around Europe.
You may book London hotels depending on your preference of how you want to spend your vacation. For example, You can stay in a central hotel to easily access the most famous museums, or consider boutique options if your plans include trips to the countryside.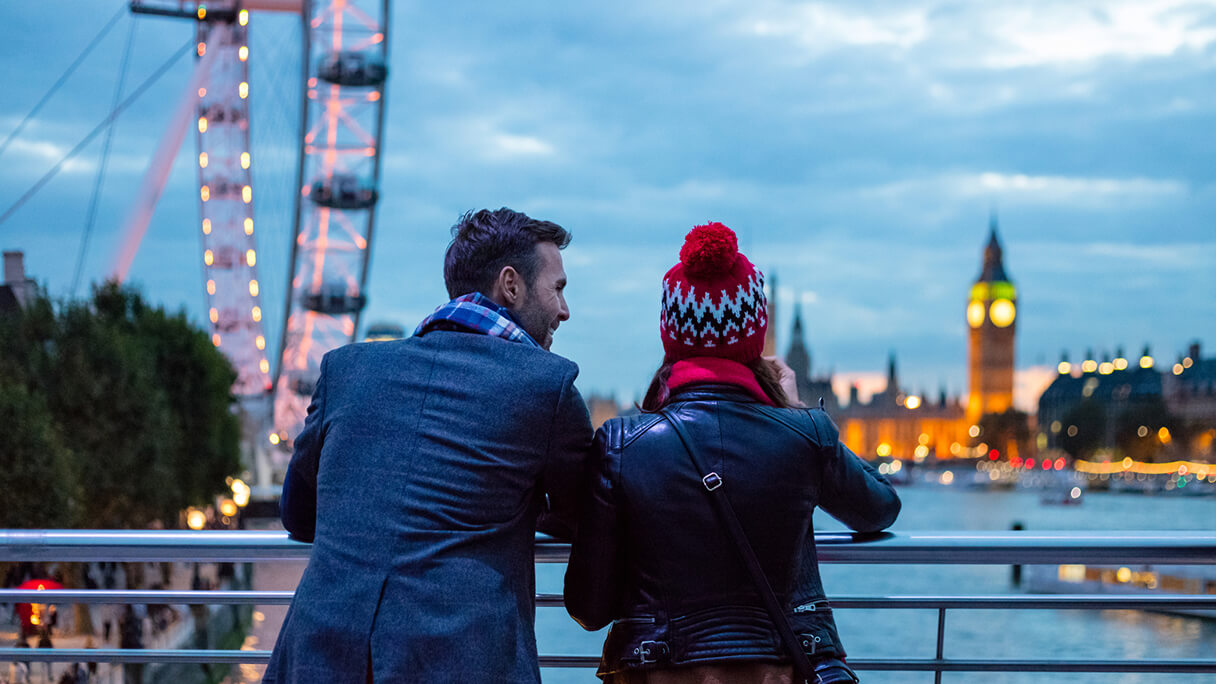 Nice, France
Southern France is presumably a fantastic destination to spend your summer vacation. Nice, honoured as the capital of French Riviera, offers a mix of Mediterranian sincerity and French elegance.
You can start your tour by visiting Promenade des Anglais. Enjoy the beach, sand and sun. Then, take a trip to Colline du Château, the core of the city. Natural beauties in the park and its offering of the best view of Nice and the bay may dazzle you.
The city also has several museums for cultural fulfilment. For example, the Matisse Museum (Musée Matisse) exhibits an extensive collection of the famous French painter Henri Matisse. Musee d'Archeologie, just next to it, is an ancient settlement that proves Nice's multi-cultural and inter-dimensional background.
The best places to stay in Nice are usually near the city centre and Promenade des Anglais. You may consider booking a room with a captivating seascape of Mediterranian.
Paris, France
Paris is a city that needs no introduction. Still, you should know that the Eiffel Tower, the Champs Elysées, the Notre-Dame Cathedral, and the Louvre Museum are just a few of its majestic attractions.
Paris, spread over the banks of the Seine River in Northern France, offers a perfect landscape for aimless wandering and endless experiencing. There's always more to see, do, feel, and experience.
Staying at a Paris hotel in a central location can help you with most of your exploring on foot. However, to truly fall in love with the city, you can wander around its flashy streets, try little bars and cafés, get a baguette and croissant, and have a picnic to end the day. One thing is for sure; you will never exhaust the delights it offers.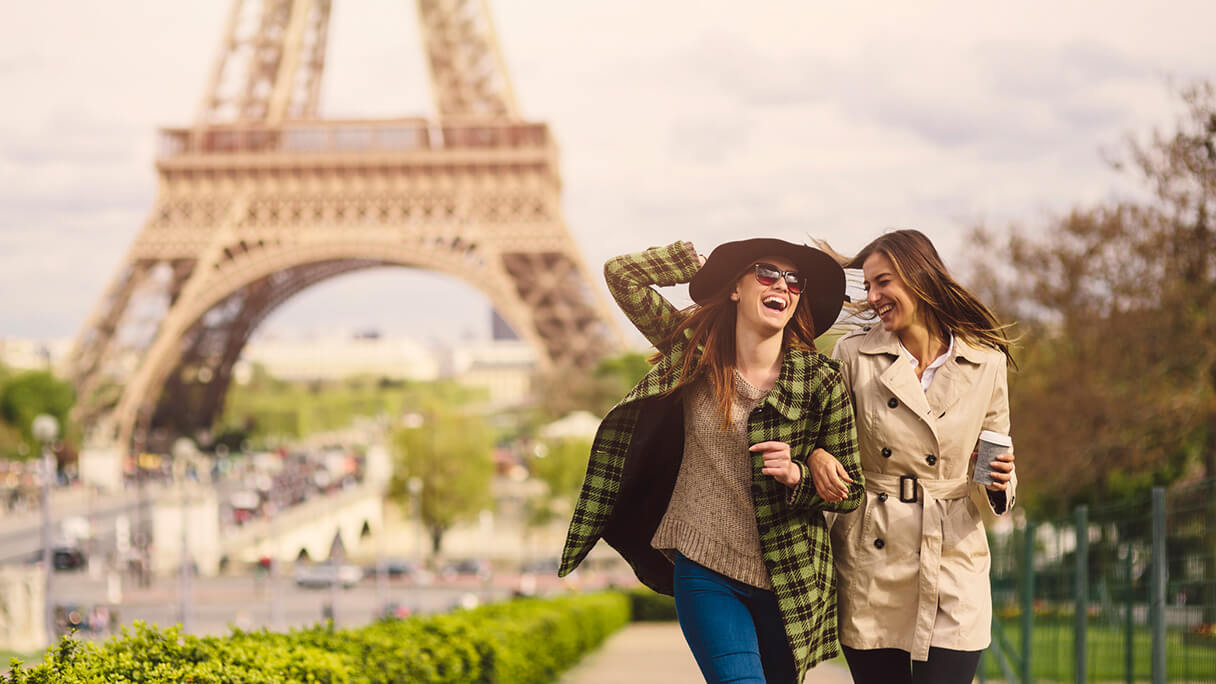 Venice, Italy
Venice, with its old-world charm and famous gondola boats, should be on everyone's bucket list. The city is perfect for romantics who like floating along the Grand Canal with a gondolier singing love songs. It is either to wanderers who would love to discover its charming little alleys and passages, stroll beside its canals, and uncover its hidden nooks.
You should start your journey at Piazza San Marco, the most famous square. From there, you'll see a stunning view at every turn.
Remember that you'll rely on water buses, water taxis, and private gondolas to get around in Venice, so make sure to pick your hotel accordingly.
Rome, Italy
The Italian capital, with over 3,000 years of history and culture, never ceases to fascinate visitors. Perhaps you're a lover of history, or maybe, in a serious relationship with pasta —either way, Rome won't disappoint.
You can travel the city easily on foot, but choosing Rome hotels can be tricky since it has 22 districts. Along Via dei Fori Imperiali, you can see the gorgeous ruins of Ancient Rome's imperial period or go to the Colosseum to discover how the ancient Romans spent their free time. There are also countless churches and basilicas dating back to medieval times, allowing you to marvel at the majesty of Renaissance-era palaces.
Italy is gastronomical heaven with pizzas and pasta aplenty. However, thanks to the limitless variety of Italian cuisine, getting the most out of your Italian dining extravaganza may be tricky. Still, it also will be one of the greatest joys of travelling in Rome.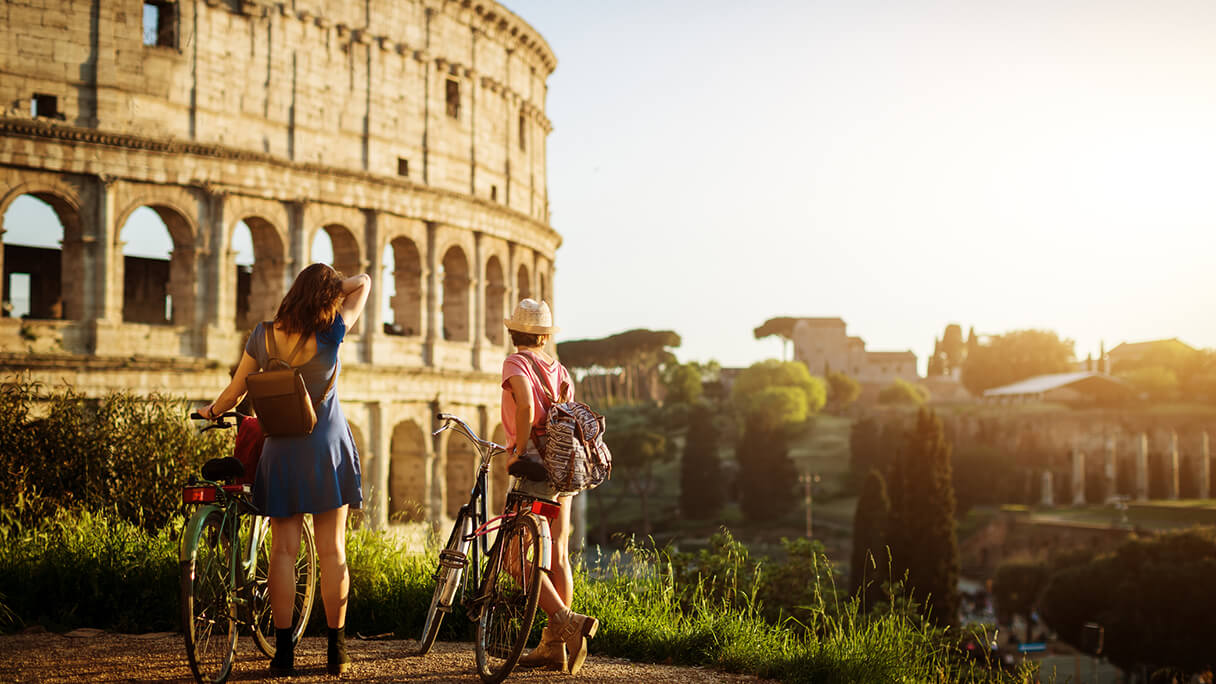 Prague, Czechia
With its fascinating sights and iconic landmarks, Prague is relatively light on the wallet but heavy on culture.
Old Town is a magical place to stay for those who don't mind crowds. You can spend your days there admiring the Gothic churches, the Astronomical Clock, and getting a taste of the local beer whenever you stop for a breather.
Ever the classic, be sure to go over the Charles Bridge and make a wish; you'll be amazed by the magnificence of the saint statues you'll come across.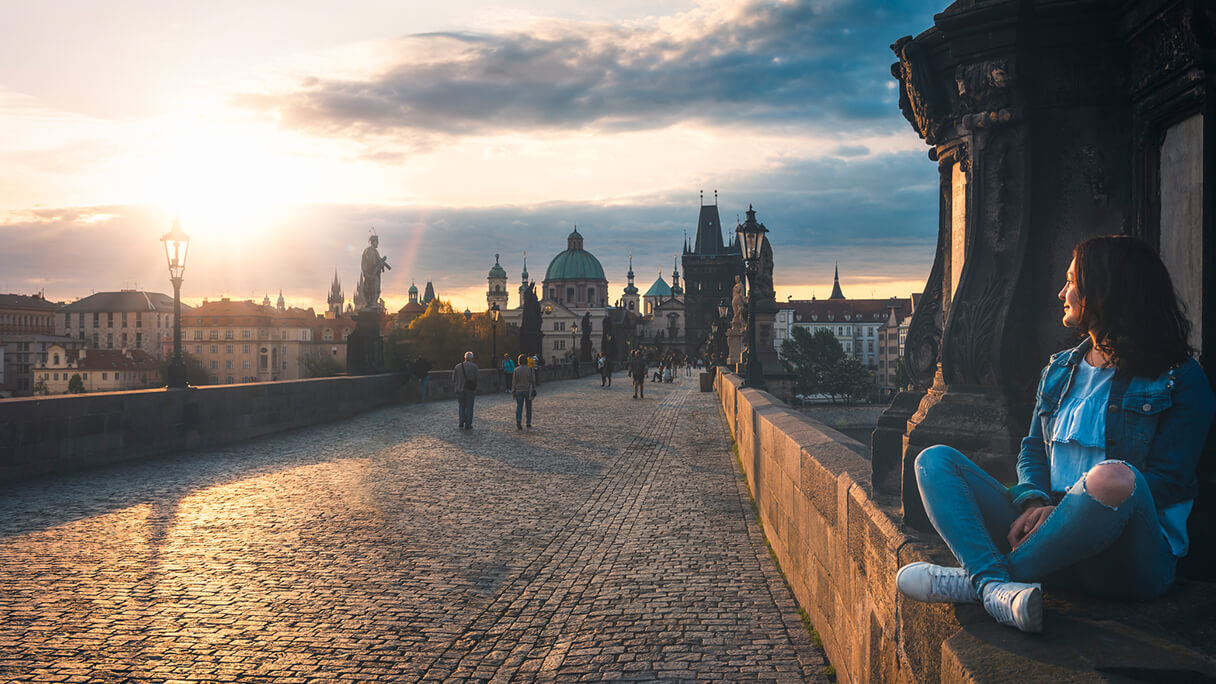 Athens, Greece
It's no wonder a good portion of the best vacation destinations in Europe is in Mediterranean countries. They offer numerous options to satisfy plenty of travellers, from beach lovers to history and mythology geeks. Athens is no different.
Some places in Athens are probably on everyone's bucket list.
Acropolis of Athens and Acropolis Museum
Parthenon
Temple of Olympian Zeus
Ancient Agora of Athens
National Archaeological Museum
You may need to refresh your body and mind after being exposed to extensive history and culture. Flisvos Beach, Akanthus Beach, and Glyfada Beach are three of the most popular and beautiful beaches near the city centre. You can book accommodation near the beaches and consider renting a car to travel around the city easily.
Vienna, Austria
Austria's capital, often known as the "City of Music," is known for its impressive Baroque architecture, musical and artistic legacy.
Vienna has a plethora of concert venues that host opera, jazz, and music festivals, offering visitors a thrilling experience. If you want to hear some music, you might want to visit the State Opera or the Musikverein.
However, Vienna's tremendous beauty may be the most lovely thing about it. From palaces to charming buildings, you'll find plenty to gaze at and enjoy, which makes deciding on a Vienna hotel quite difficult and easy at the same time.
Zurich, Switzerland
Zurich may be a good option if you're in pursuit of a more luxurious holiday. You can enjoy a city that has an incredible landscape with the Swiss Alps in the background and extravagant accommodation alternatives.
Top-notch confectionery, clean air, decadent cuisine, breathtaking architecture, and crystal clear water of Lake Zurich are just a few reasons to visit this enchanting city.
Zurich hotels provide some of the best services and comfort. So it may be hard to decide where to stay during your visit.
Barcelona, Spain
With its Gothic alleys and Mediterranean beaches surrounded by green hills, Barcelona is so gorgeous that you could spend your whole visit just admiring the scenery. So whether you're a history buff, an architecture aficionado, or a football fan, the glamorous vacation centre has something for everyone.
The city is peppered with pleasant surprises, including the famously unfinished Sagrada Familia Cathedral and other modernist buildings built by Antoni Gaudí.
You may take a break from exploring your surroundings by stopping for tapas or returning to your hotel in Barcelona to take a siesta as the Spaniards do.