Where Do You Want To Go? Plan Your Trip!
Find Your Holiday
Barcelona Hotels Vacation Packages
Barcelona Hotels
Barcelona is one of the most extraordinary cities to visit in the world, with amazing architecture, beautiful sights, delicious foods and a world-famous stadium and soccer team, there truly is something for everyone! Known as the most visited city in Spain and one of the most popular destinations in Europe, travellers make their way to Barcelona each year to enjoy the majestic sights and learn about the interesting cultures and traditions. From foodie excursions to some of the most stunning markets to tours of the famous FC Barcelona stadium, there are a number of different activities that draw in thousands of visitors to the shores of Barcelona each and every year. For an amazing trip to one of the top holiday destinations in Europe, purchase a Barcelona vacation package!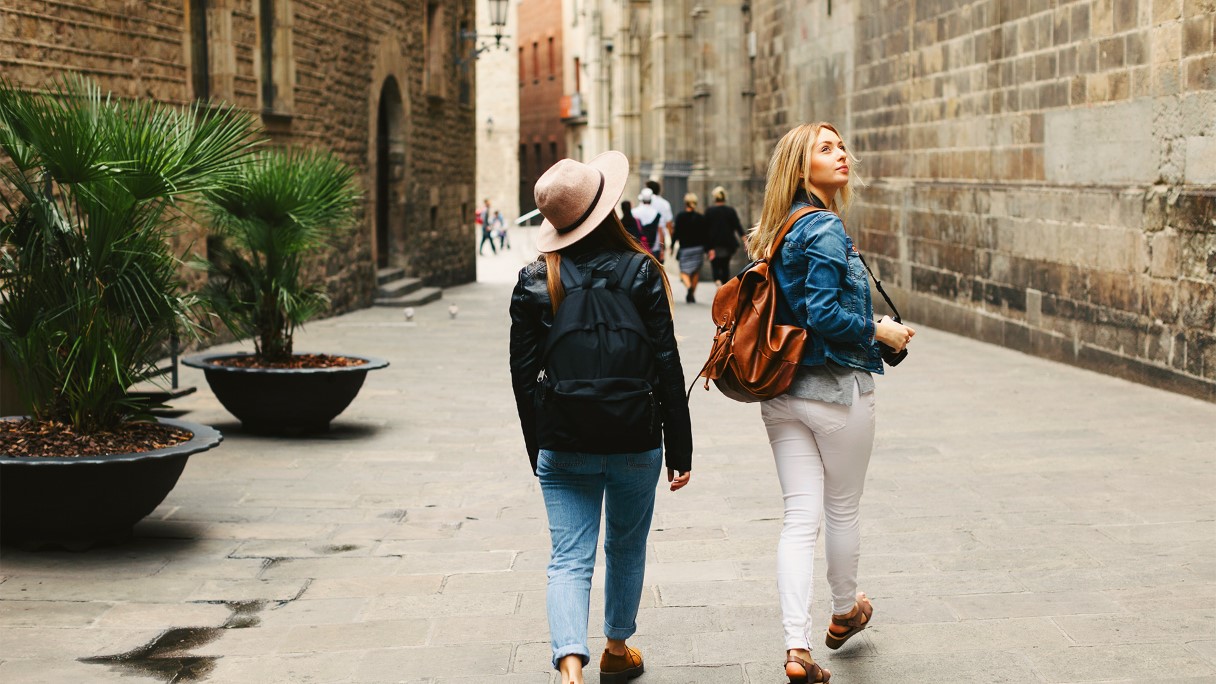 Barcelona vacation packages
A trip to the beautiful city of Barcelona would be a once in a lifetime adventure! from the beautiful history and architecture to the amazing beachside nightclubs, no matter who you are and what you enjoy, Barcelona has something for you! What may not be fun, however, is trying to organise a trip to this beautiful part of the world. From booking Barcelona hotels to finding a flight that is within your budget, the organisation can be fraught with stress and anxiety. This is why booking any of the holiday packages to Barcelona would offer the perfect way to secure your travel plans! With both your Barcelona hotels and flights organised for you, enjoy a stress-free travel booking! Along with flights and accommodation, Tourists have the option of including car rentals and transfer services to ensure they get where they need to go quickly and safely. For a stress-free travel plan, book your holiday package for your dream vacation today!
Barcelona hotels prices
The prices of packages and stays at any of the beautiful Barcelona hotels depends on a variety of different factors, from the time of year you plan to whether you book Barcelona hotels in the city centre or on the outskirts. For the best possible prices and rates for both your accommodation and plane tickets, consider booking a holiday package! With many vacation deals like early bird and last minute holiday packages available for purchase, travelling has never been easier or more affordable! For the dream vacation of a lifetime to one of the most beautiful and vibrant cities in the world, book a Barcelona vacation package!
What are the accommodation options in Barcelona Hotels?
There are many different types of Barcelona hotels to suit the wide range of travellers that venture to this city every year. While some are searching for luxury accommodation others may be simply looking at staying at city breaks hotels, no matter what you are looking for Barcelona has a wide range to choose from! For the best Barcelona hotels, make sure to book a vacation package and secure a stay at any of the most beautiful accommodations in the city! The following are just a few of the different kinds of Barcelona hotels to choose from.
All-Inclusive Hotels
Staying at an all-inclusive hotel has many advantages, the main one being that it is a cost-effective way to enjoy this vibrant and lively city! All-inclusive Barcelona hotels have many different amenities and inclusions that differ from hotel to hotel, most are known to include things like food, drinks and some may even add in a few tours! Many of the all-inclusive Barcelona hotels with pools offer the best types of accommodations for families.
Boutique Hotels
For a unique look into the culture, traditions and history of Barcelona, stay at any one of the amazing boutique hotels! Known to be some of the most beautiful 5-star Barcelona hotels, staying at any of the stunning boutique hotels would be an experience like no other! These types of accommodation are dotted throughout the city and can be found in both the lively city centre as well as further out of the city. For a unique look into the fusion of Barcelona culture with luxury like no other, book a stay at any of the boutique Barcelona hotels.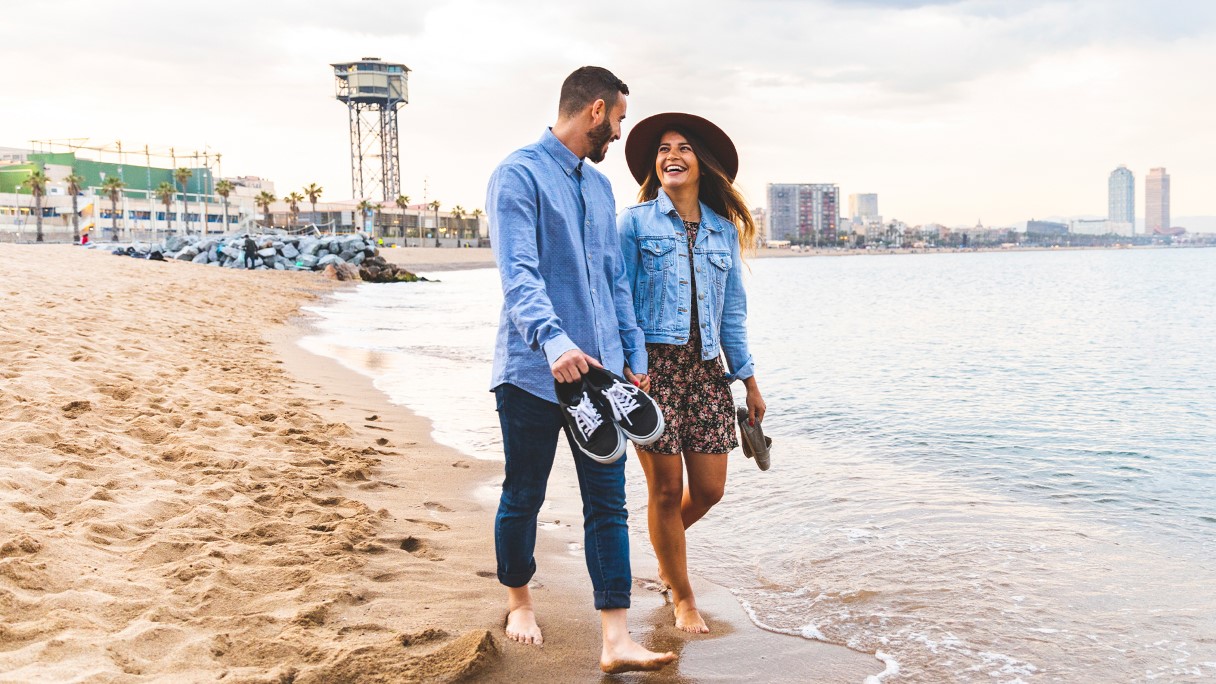 Honeymoon Hotels
For those who have ventured to Barcelona in search of some romance, look no further than the stunning honeymoon hotels! What better way to start a life together than by exploring a new and interesting city? With tons of romantic things to do and see, romantic holidays are best spent in the city of Barcelona.
What are the things to consider when choosing between Barcelona Hotels?
When deciding on which of the Barcelona hotels would best suit the type of holiday you are hoping to have, it is important to consider location. Barcelona is a large city and it has many different neighbourhoods and areas that are known for different things, from Barcelona hotels by the beach to ones located in districts known for their nighttime activities. For those who are wanting to immerse themselves in the beautiful architecture and culture of the city, Barcelona hotels, the Barri Gòtic and the Eixample districts would offer the perfect place for you to have easy access to all of the most beautiful and historic sights in the city! Many travellers venture to Barcelona to experience the vibrant nightlife scene of the city, and the Poblenou district has many beachside nightclubs that will keep you entertained all night long.
For the best experience and stay at any of the Barcelona hotels, Spain, make sure to thoroughly investigate the neighbourhood of each of the Barcelona hotels that you are interested in staying at.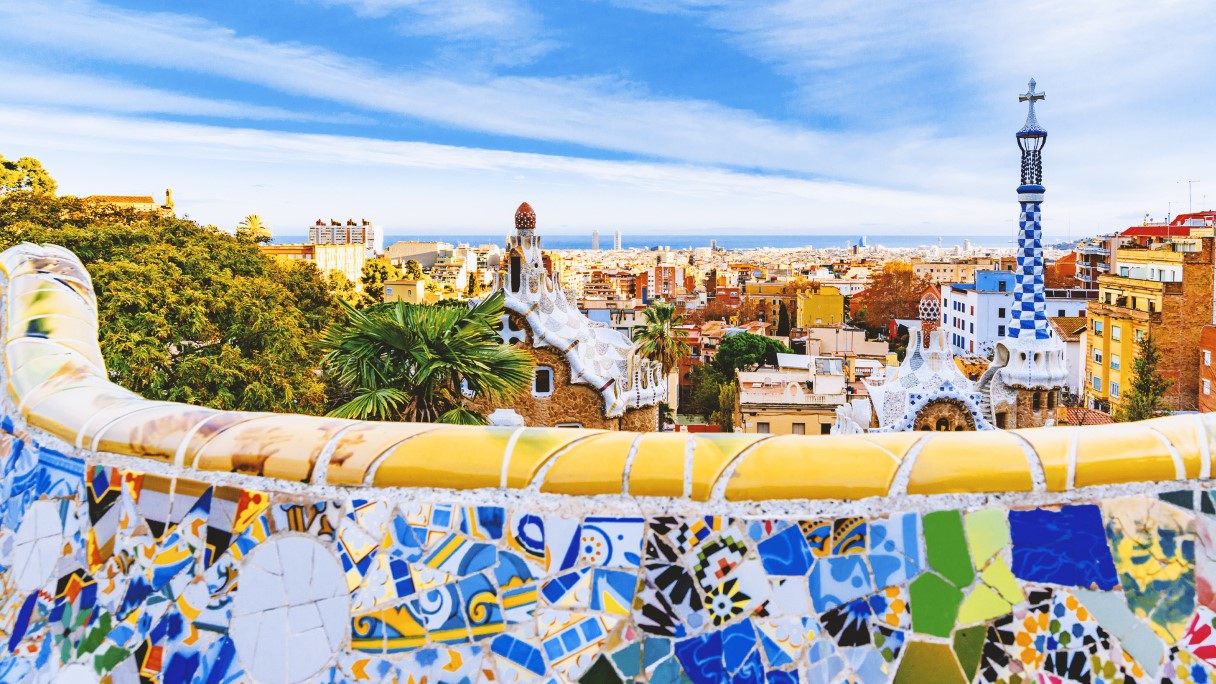 What is the climate and weather of Barcelona?
Barcelona has a temperate Mediterranean climate, meaning that Barcelona generally has warm temperatures in the summertime and cool winter temps, though generally never getting overly cold. The coldest month of the year is January, where temperatures normally range from 12 to 18 degrees celsius while the hottest months, July and August generally have temperatures that settle at around 28 degrees celsius. With the temperate Mediterranean climate, visiting this beautiful city can be done throughout the year, though the activities and things to do generally vary between the seasons.
What do you need to know about Barcelona before you go?
It is important to consider before deciding on which time of year to venture to Barcelona that this city is the most visited in Spain. The peak summer tourist period, which is from July to August, is met with not only sweltering heat but also tourists from all over Spain and the world. For those tourists who are looking to see some of the most famous sights, you could have trouble with tons of lines that can often be hours long. Before heading to the beautiful and vibrant city, consider exactly what types of activities you are going to do and the sights you are hoping to see before making a decision about the time of year you are going to visit!
For those travellers who do not mind the hustle and bustle and are more interested in seeing the sights that are off the beaten track, a visit during this time will be met with suburb warm temperatures and clear blue skies!
What are the top things to do in Barcelona?
Barcelona is a very interesting city that sees the most tourists out of every city in Spain. Whether you are travelling to this unique region to take in the beautiful surroundings or are hoping to explore some of the most famous cathedrals in the world, Barcelona has a ton of fun and interesting activities that are sure to keep you thoroughly entertained and busy whilst on your trip! The following are just a few of the must-do activities when visiting the city of Barcelona: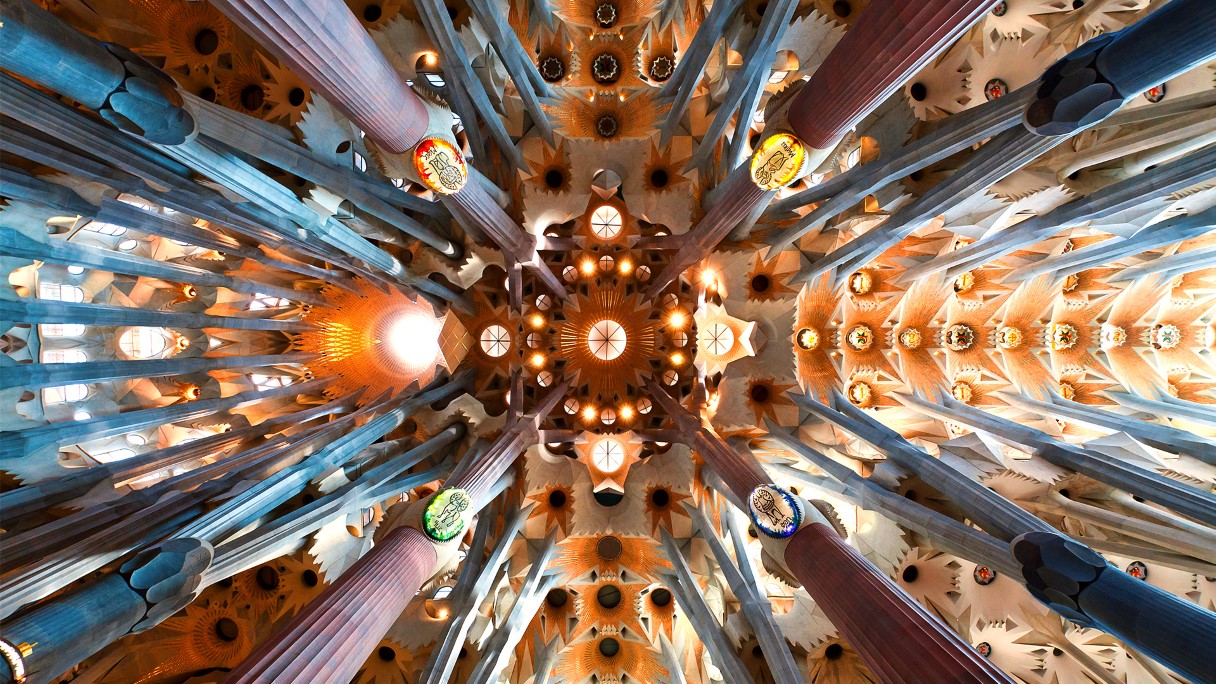 Visit La Sagrada Familia: With construction having begun on this still incomplete cathedral in the 1880s, it is one of the most visited historical sights in Barcelona! Though it is a structure that is well-known for the fact that it has been built over the last 140 years and is still not complete, it is most famous for the beautiful architecture that it boasts! A trip to Barcelona would truly be incomplete without catching at least a glimpse of this unique cathedral!
Stroll through the Gothic quarter: The old gothic quarter is a series of closed-off streets that used to be the main city hub but is now better known as the old town. With beautifully lined streets and many shops and restaurants to see, exploring this labyrinth of streets will feel as if you are taking a trip back in time. The relaxed atmosphere and vibrantly coloured streets and buildings are a testament to Barcelona's history and culture.
Shop in the Mercado de La Boqueria: Located in the Ciutat Vella district, this beautiful market is filled to the brim with food stalls that would make any traveller salivate with envy. One of the most famous markets in Barcelona, a stroll through this beautiful centre will leave you with a full stomach and a smile on your face, as the truly vibrant atmosphere of Barcelona, is palpable!
Go to an open-air concert: Generally held during the summer months, the open-air concerts are made up of fun and lively bands, and if you are lucky, you may even get the chance to listen to famous singers and artists! Set outside, these beautiful and lively concerts are the highlight of many tourists' trips to Barcelona.
What is Barcelona famous for?
Barcelona is a city that is well-known for many different things, from sports to the amazing architecture that lines the streets, it's certainly not hard to see why thousands of visitors flock to the shores of this extraordinary city. For soccer fans, visiting Barcelona may mean that you get to experience a game in the largest football stadium in Europe! The FC Barcelona stadium can seat just under 100,000 spectators and is the home ground for one of the best-known football teams in the world, Barça. Along with the chance to see and experience a match, this stadium also has a museum attached to it that outlines the history of this impressive team and the stadium, attracting thousands of locals and tourists every year.
For those who are not so much into the soccer scene, Barcelona is also a city that is famous for the beautiful and diverse architecture that lines the city. From architecture that was typical throughout the Gothic period to the modern structures that are erected today, the city of Barcelona is a vibrant and interesting city to explore. While each of these styles is so different, they work together harmoniously and have been combined to form a magnificent and diverse city.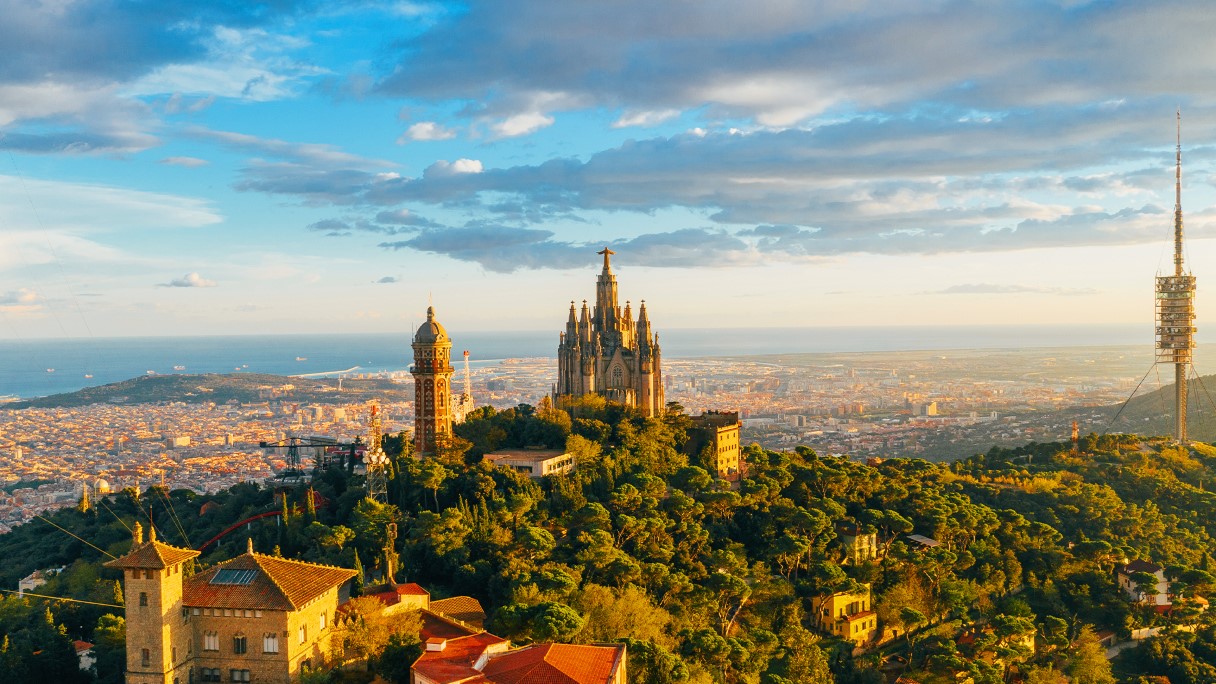 What are the most famous local foods in Barcelona?
Barcelona is a country with a deep and rich history, vibrant culture and is also known to have some of the most delicious traditional foods in Spain! From the food stalls that line the streets of markets to 5-star cuisine, Barcelona is a foodie paradise just waiting to be explored. One of the most famous dishes in Barcelona is Paella. Made by both street vendors and high-end restaurants alike, this delicious seafood dish has been developed and made by locals for hundreds of years! Made with fresh and delicious seafood that is generally caught in the surrounding areas and then cooked in a delectable sauce, when in Barcelona do not miss out on this delicious and tasty dish!
For those who have a bit of a sweet tooth and are in search of a traditional dish to indulge this craving, Barcelona is well-known for the Crema Catalana dishes. This sweet caramel dish is a pudding with a custard-like consistency that is then topped off with pieces of charred caramel. No matter what type of establishment you are dining in, Crema Catalana is a dish that is served by both high-end restaurants and street vendors alike. For a foodie experience like no other, head to Barcelona and indulge in and experience any and all of the amazing traditional foods!