Where Do You Want To Go? Plan Your Trip!
Find Your Holiday
Gocek Hotels Vacation Packages
-
7 Holidays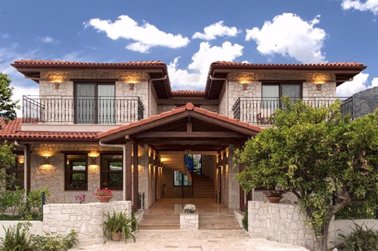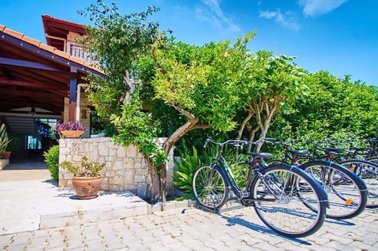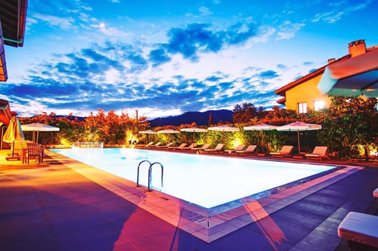 The price excludes accommodation tax.
3 Nights
11.456
TL
Per Person
5.728 TL
Free cancelation
View Holiday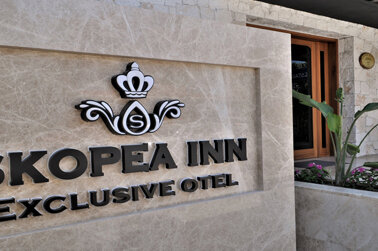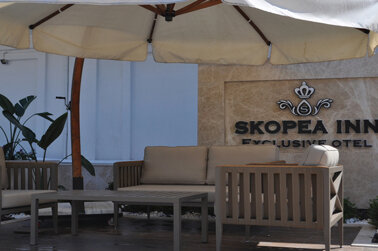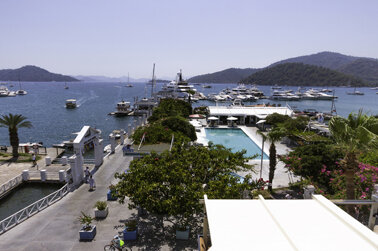 The price excludes accommodation tax.
3 Nights
9.673
TL
Per Person
4.836,5 TL
Free cancelation
View Holiday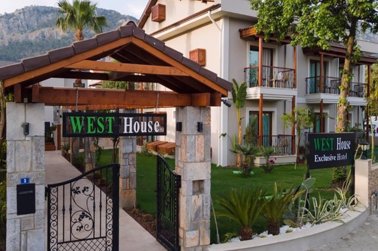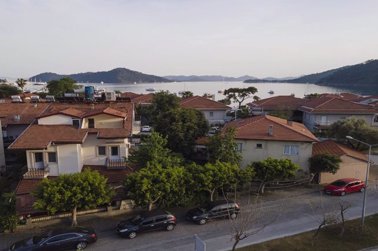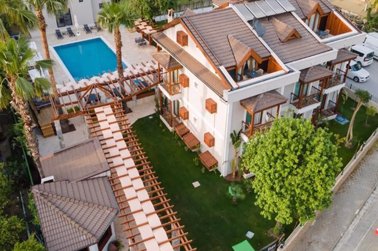 West House Exclusive
The price excludes accommodation tax.
3 Nights
7.927
TL
Per Person
3.963,5 TL
Free cancelation
View Holiday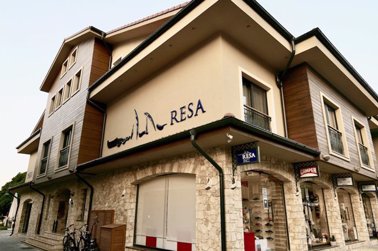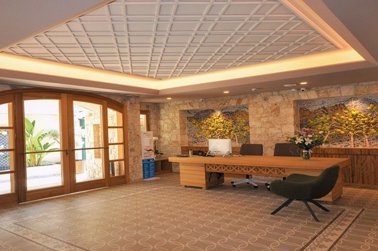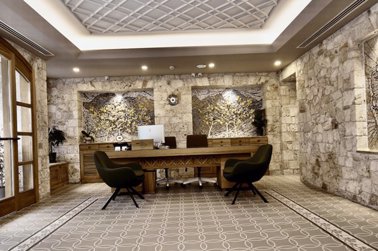 Resa Hotel Gocek
Hotel & Room Features
Standard Double Room City View
The price excludes accommodation tax.
3 Nights
10.677
TL
Per Person
5.338,5 TL
Free cancelation
View Holiday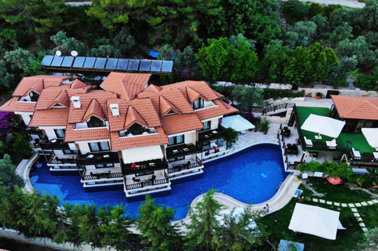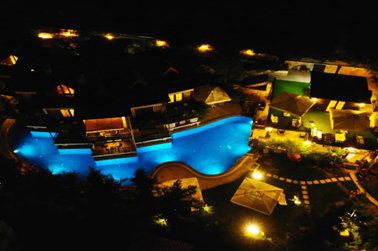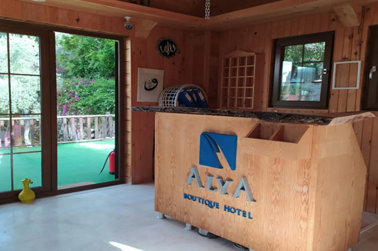 Alya Hotel Gocek
The price excludes accommodation tax.
3 Nights
5.152
TL
Per Person
2.576 TL
Free cancelation
View Holiday
A&B Home Hotel
The price excludes accommodation tax.
3 Nights
8.270
TL
Per Person
4.135 TL
Free cancelation
View Holiday
Göcek Arion Hotel
Hotel & Room Features
Standard Room, Garden View
The price excludes accommodation tax.
3 Nights
7.044
TL
Per Person
3.522 TL
Free cancelation
View Holiday
Göcek Hotels
The stunning Mediterranean city of Göcek is known by locals as the gateway to the South Aegean coastline and the Mediterranean. This coast is made up of lush green shorelines and idyllic bays with turquoise waters, making it an ideal holiday spot for vacationers travelling from all over the world. Along with a stunning coastline, the Göcek hotels
offer stunning views and have tons of unique amenities to ensure your stay in Göcek is nothing but perfect! Göcek, and the 12 islands within this region, can be reached by a short boat trip.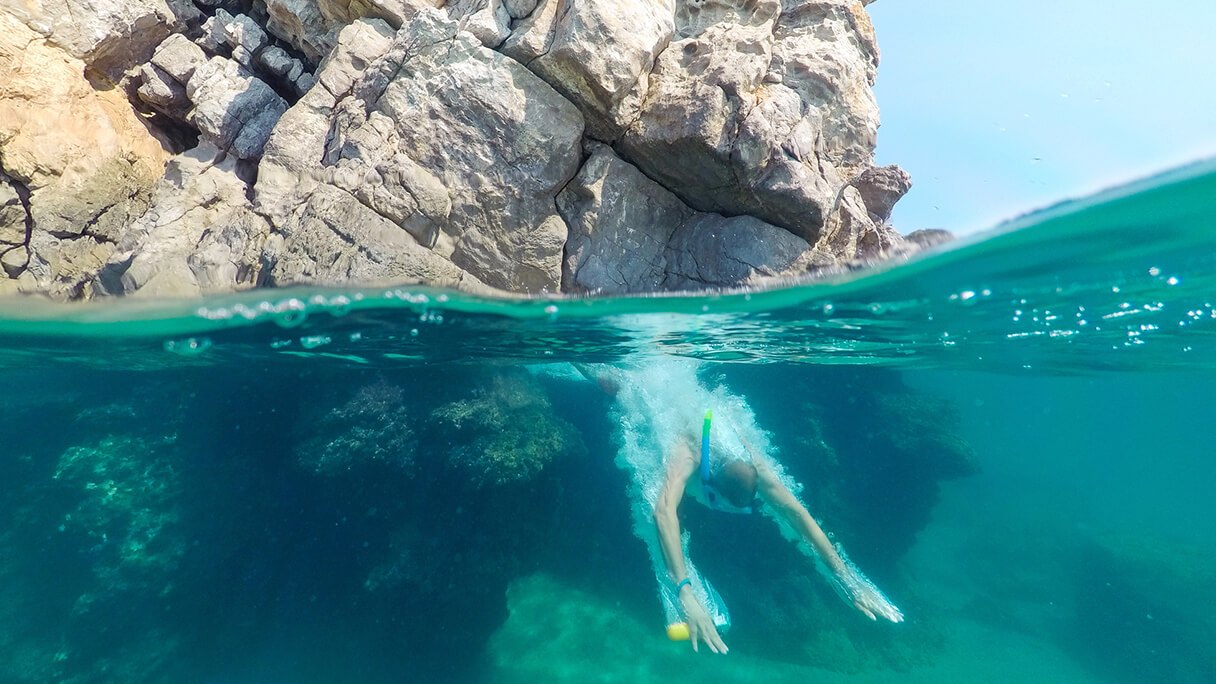 What is the coverage of Göcek vacation packages?
The Göcek holiday packages cover both the cost of flights and the cost of accommodation for your vacation! Organising flights and accommodation can be extremely stressful, which is why booking a vacation package is definitely recommended! This means that you are free to plan all the fun activities to do and look up all of the must-see places you to visit while holidaying in this stunning town! Along with flights and accommodation, transfer and car hire services can also be included in your package to ensure that all of travelling is completely seen to for your entire trip.
How much does Göcek vacation packages cost?
When considering booking a Göcek holiday package, there are variations in the prices of each package. Things like the time of the year you plan to visit, the number of days your vacation will consist of and which of the hotels in Göcek, Türkiye you would like to stay at, impact on the overall cost. To take advantage of even better rates,early bird hotels offer stays for less.
What is the climate and weather like in Göcek?
The small town of Göcek has a Mediterranean climate, with long hot summers and short mild winters. In recent years, Göcek's reputation has been known as a holiday town that offers an extended holiday season compared to other places in the Mediterranean. Starting at the beginning of April and lasting right through until November! With such a long holiday period, large crowds can be easily avoided without compromising the weather you hope to experience!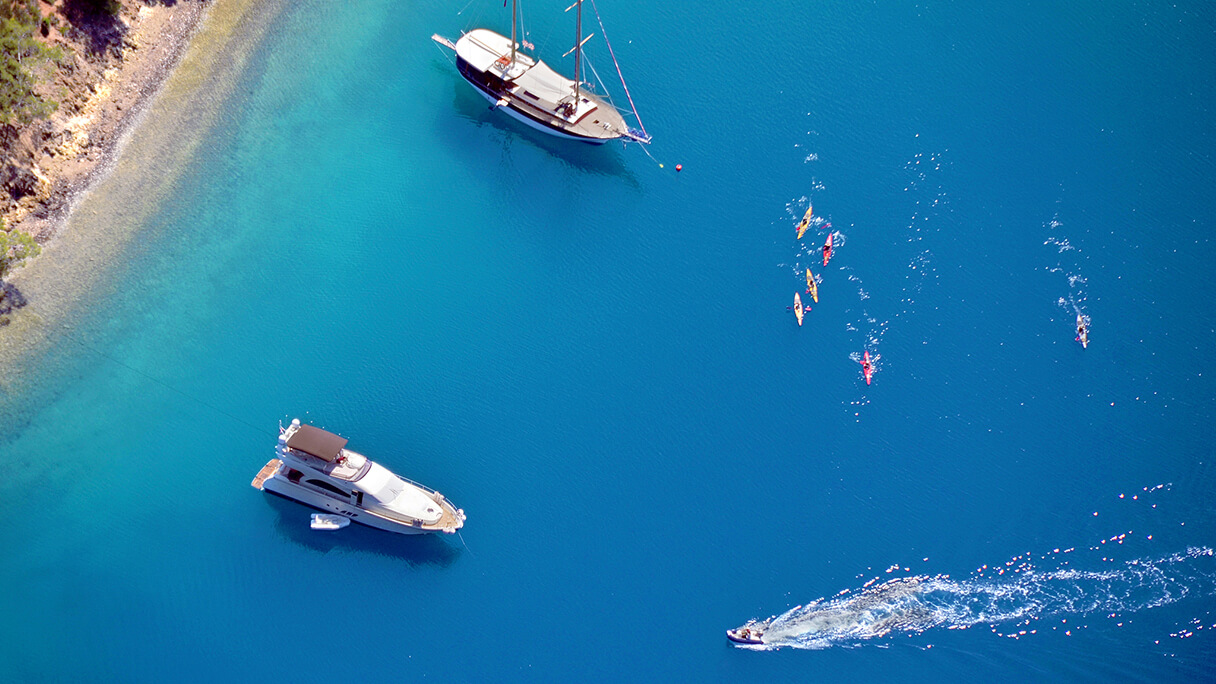 What to know about Göcek before you go?
The town of Göcek offers stunning sights and some of the most amazing views in all of Türkiye! This town is also located along one of the most famous coastlines, in close proximity to many beautiful and historic sites. For those who are planning to use Göcek as a base to adventure around the coast, a car rental added to your package is a brilliant idea! For those who are looking to stay along the coast, Kaş hotels and Fethiye hotels offer the perfect vacation spots to see the best of this coastal stretch, which can be easily added into your packaged itinerary.
How can you get to Göcek? Is getting around the town easy?
Göcek is an extremely easy town to visit considering its size! With an international airport located just 22 kilometres away, reaching your Göcek paradise could not be easier! The following ways are the most convenient travel routes for you to safely arrive in Göcek:
Dalaman Airport: This International airport is the closest airport to Göcek and is located a stone's throw away. The trip from Dalaman Airport to whichever of the Göcek hotels you are staying at can be arranged within your vacation package in the form of either a car hire or transfer service.
Milas-Bodrum Airport: The Milas-Bodrum International Airport is 173 kilometers away from Göcek, with a travel time of only two and half hours. With the option of adding in car hire and transfer services into your package, this trip is easy and convenient, allowing you to experience and see what the beautiful Muğla province has to offer!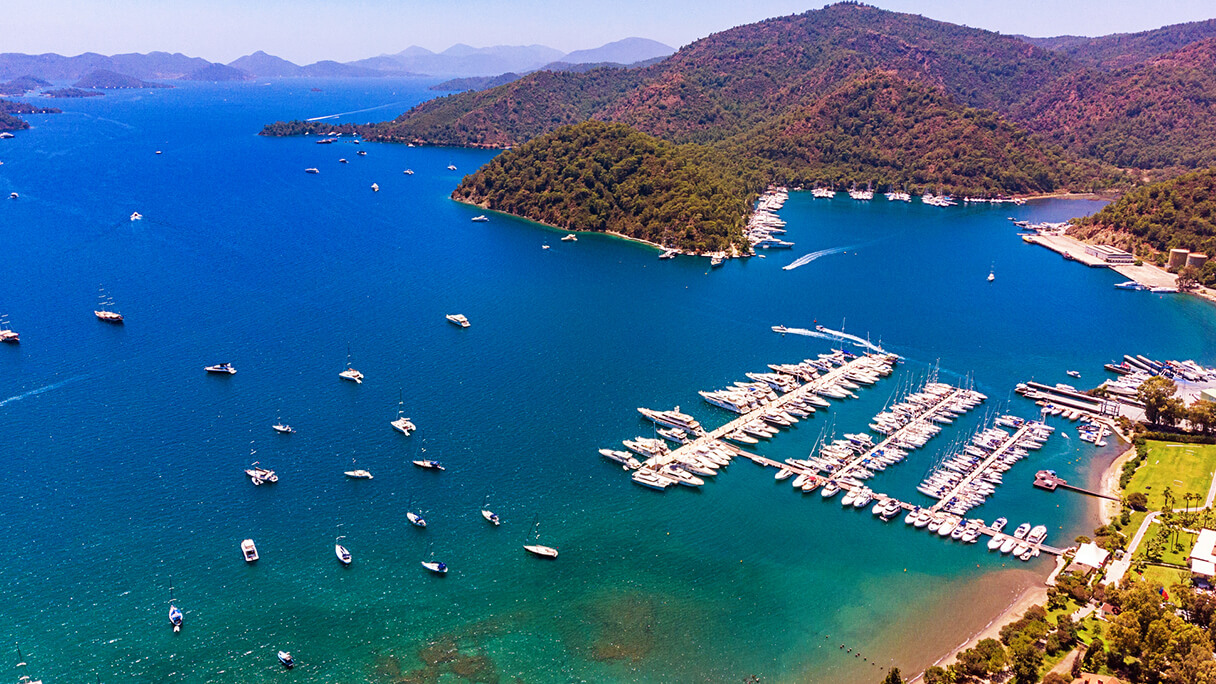 Which types of vacationers would prefer a holiday in Göcek?
No matter what type of tourist and no matter what activities you plan on partaking in, this coastal destination offers it all! From families that want to enjoy the warm Aegean Sea to avid explorers looking to discover the history of the nearby ancient ruins, Göcek is a town that is known to have a variety of different attractions that make it so popular! With unbelievable vacation packages to some of the best Göcek hotels, any type of holidaymaker would enjoy a vacation along this coast!
What facilities are provided by Göcek hotels?
Each of the Göcek hotels offers different types of amenities and facilities. From resort-style all-inclusive Göcek hotels to more exclusive boutique hotels, there are a host of different facilities that are designed to make your stay a memorable one. Most Göcek hotels offer facilities such as private beaches, pools, children's clubs and spa facilities.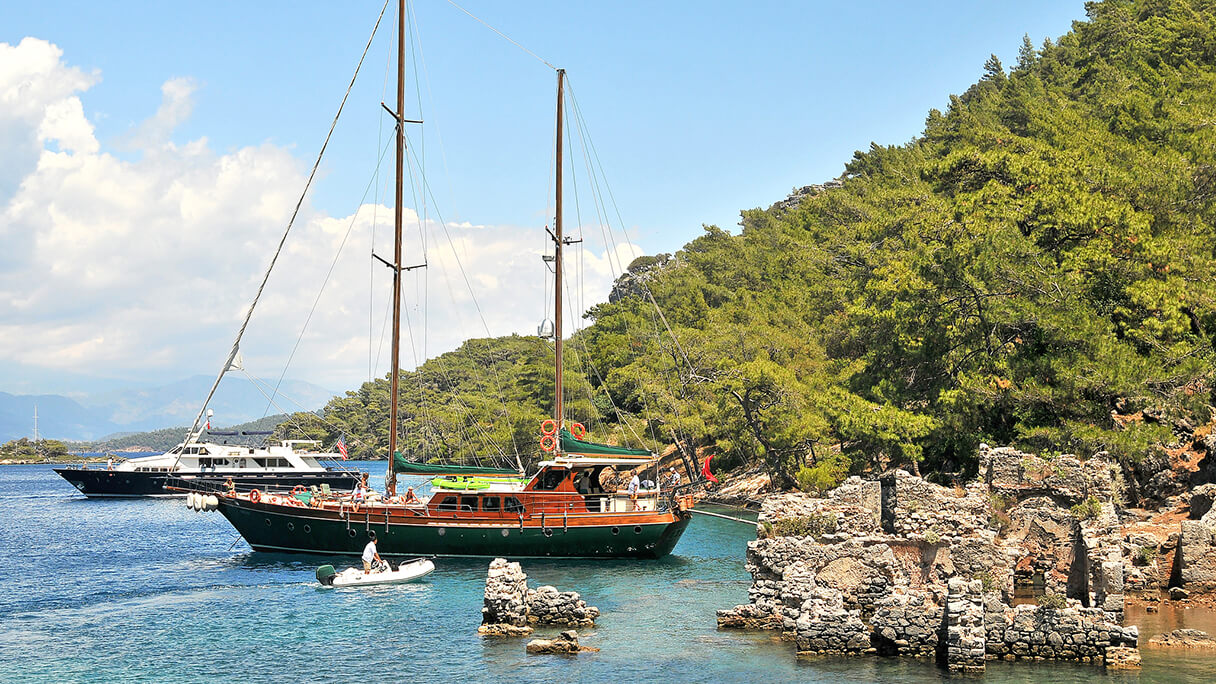 Göcek Boutique Hotels
Many of the best hotels in Göcek, Türkiye are boutique hotels. Göcek boutique hotels offer a once in a lifetime experience, combining the rich history of Türkiye with modern-day luxury. For luxury hotels Göcek, Türkiye and Göcek hotels 5-star look no further than a boutique hotel to make that dream holiday a reality!
Göcek Beach Hotels
Beach hotels in Göcek provide the perfect place for families and couples to relax and enjoy all that the Mediterranean coast has to offer! Consider with many facilities specifically catering to families, these Göcek hotels are known to be part of some of the best family-friendly packages on offer. For the Göcek best hotels, look no further than the beach for the ultimate seaside experience.
How many days should you plan to stay in Göcek?
Göcek is a small fishing village that has in recent years grown in leaps and bounds! Located in close proximity to many different historical sites and along one of the most beautiful coastlines in the world, the town has an abundance of fun and exciting things to do whilst visiting. For those who plan to visit just the town and are not that keen to venture out along the coast, it is recommended that your stay in Göcek last at least two to three days.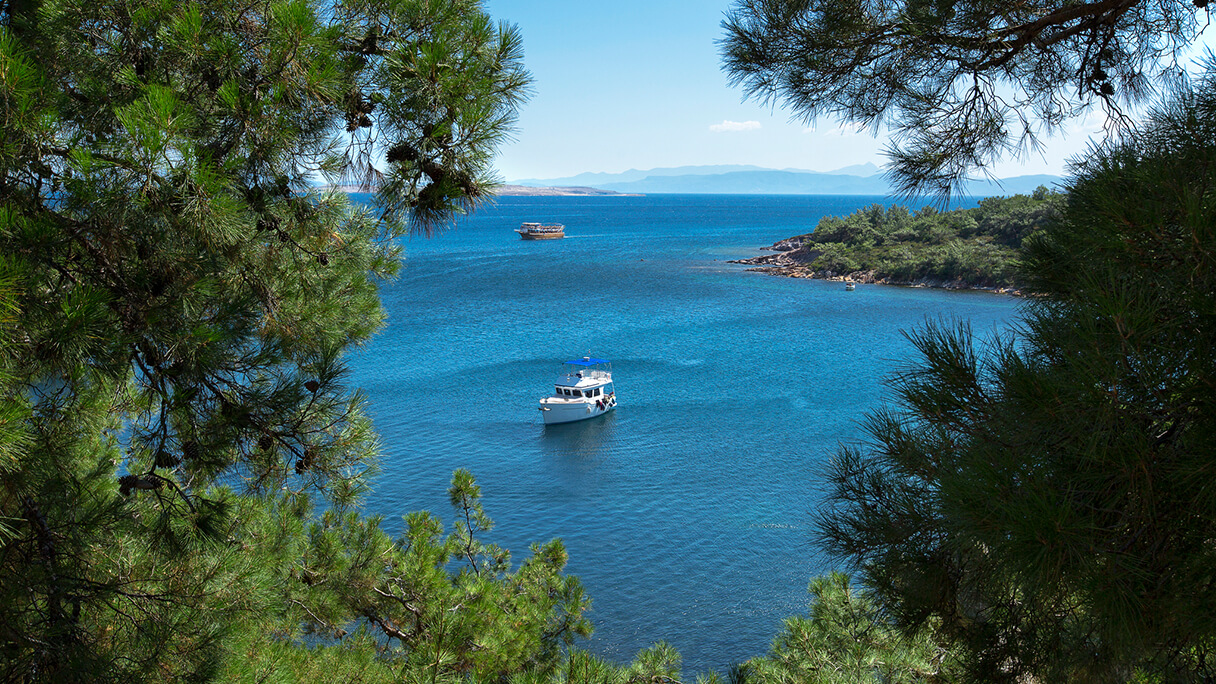 What are the best beaches in Göcek?
Göcek is a glorious holiday destination along the southern Aegean coastline and is the home to some of the most beautiful beaches! One of these beaches is called the İnlice Beach. İnlice Beach is an 800m long stretch of coastline that has remarkable dark sand. Only a 10-minute drive from Göcek city centre, this beach is one of the closest public beaches within the town. The facilities provided include a café, a car park, shower and bathroom facilities, changing cubicles. By renting a sun lounger and parasol on offer at the beach, you could simply spend a full day here.
What are the top things to do in Göcek?
There are so many activities to partake in when visiting Göcek. The following are just a few of the top things to do when visiting Göcek:
Water sports: The town of Göcek is world-renowned for offering some of the best conditions for water-sports such as sailing, surfing and paragliding!
Boat trips: There are many hidden natural coves along with 12 Islands that surround the village of Göcek. These coves and islands offer the perfect place for visitors to view the unspoilt Mediterranean coastline and enjoy the crystal clear water, beautiful beaches and expansive pine forests. There are many different ways to experience the islands, with organised boat trips to visit the other islands in the region from the Göcek marina.
Visit Bedri Rahmi Bay: One of the most popular bays in the Fethiye gulf, the Bedri Rahmi, named after the famous Turkish painter, poet and writer, can be visited by boat, through one of the many different tours offered. With stunning swimming opportunities in the crystal clear water, visiting this bay offers up one of the most scenic views of the gulf!
What facilities do Göcek hotels offer for families with children?
A number of the Göcek hotels are family-friendly, offering many facilities aimed at keeping families entertained. Almost all family-friendly hotels have pools, activities and kids clubs to ensure that fun can be had by the entire family! With an assortment of Göcek hotels all inclusive offerings, your holiday is easy to budget for when travelling with a crowd. All inclusive is the perfect solution for a hassle-free family holiday.