As You Wish
Bucket List Travel
The Most Enjoyable Bucket List Holiday Options
Everyone has a "things to do before I die" list. In other words, a bucket list! It mostly depends on your expectations and what you wish from life. Still, there are some things you should experience to enjoy the earth to its fullest potential. You know what usually comes in the first place? Seeing as many different places, natural wonders, and cultural landmarks as possible. Maybe you read it somewhere that the sunset is impressive in Cappadocia when you watch it from a hot air balloon. Or, you saw the incredible streets of Bruges in a movie and want to see them yourself. Those moments feeds your wanderlust. A good bucket list involves exploring new locations and living once-in-a-lifetime experiences. Whether your list includes euphoric adventures or serene getaways, vacation packages allow you to plan your dream bucket list holiday.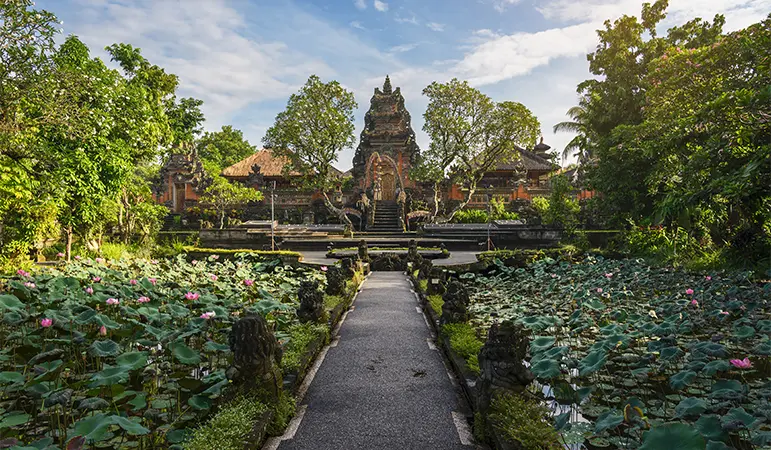 Best Bucket List Travel Routes
Must-see Bucket List Destinations Around the World
You know the saying goes: "Die with memories, not dreams." Therefore, there is likely no better option than creating a bucket list and making it a reality to fill your life with memories. A bucket list is simply a list of goals to achieve during your lifetime. For instance, bucket list-worthy unique travel destinations can create unforgettable reminiscences. There are many locations globally that have the potential to satisfy your appetite for travel, adventure, and new experiences. We list a fragment of "must-see" wonders from Europe, Türkiye, the USA, Asia and Africa.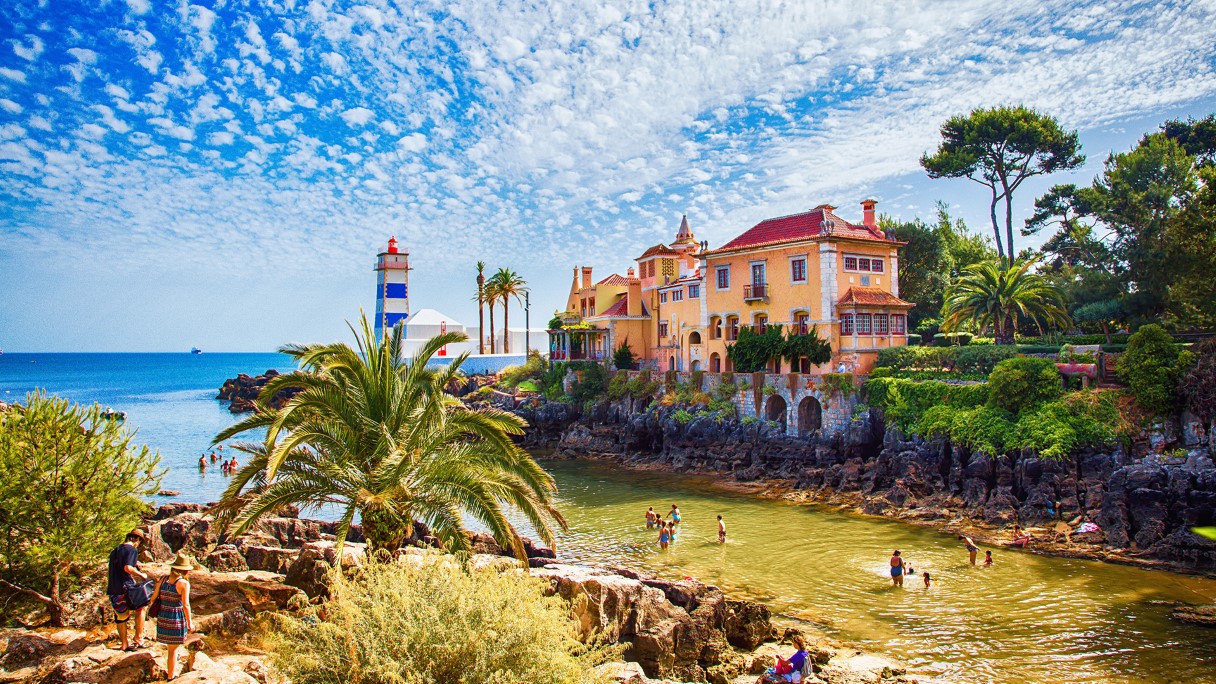 Gems of Europe
"The West" of the world offers a variety of unique places to visit, and you can find unmatched experiences almost in each country. Some may be classics, such as France and Greece, and others are overlooked, like Belgium.
Belgium: Unusual but Worthy for a Bucket List
Often known for its delightful waffles, chocolates, beer, and fries, Belgium offers much more than these.
Feast Your Eyes and Belly in Brussels
Of course, you can always enjoy some cocoa-coloured fun in Brussels by participating in chocolate or waffle-making workshops. Brussels streets are a sight for sore eyes with intact historical buildings such as The Grand Place, Galeries Royales Saint-Hubert, and Notre-Dame du Sablon. You should aim for visiting as many historical landmarks as possible in Brussels, and that requires energy. Delicious and high-calorie Belgian chocolates and waffles come to your rescue. You should also try various Belgian craft beers fresh out of breweries, with Belgian fries as a side dish.
Don't Miss a Canal Tour in Bruges
You can enjoy the country's culture in Bruges too. This small but magnificent city is among UNESCO's World Heritage sites. Actually, the movie "In Bruges" presents an excellent preview. In the film, you can see the beauty of medieval Bruges and its canals, gorgeous streets, and peaceful atmosphere—even though it's an action-packed feature. Don't forget; a Bruges trip is never complete without a canal cruise.
Enjoy Quality Music in Ghent
From there, Ghent's Disney-like atmosphere must be seized for a complete experience. It's as beautiful as Bruges but somehow less popular—for now. You can visit Beguinages for some peace and quiet and awe its history. You should also attend a music event in a cosy jazz café since the city was recognised as "Creative City of Music" by UNESCO in 2009. Due to its unpopularity among Bruges and Brussels, finding a last-minute deal on vacation packages to Ghent is easier.
Don't let Belgium's small size deceive you; it's one of the most underrated European destinations with so much to offer. That allows you to book excellent accommodation even at the last minute.
France: A Classic You Shouldn't Skip
Don't skip France! While Paris, home to literature, art, and cinema, offers a cultural reset to your mind, the country has excellent spots to enjoy "natural" vacations.
Cross off "artworks to see" items in your list in Paris
A trip to the Louvre Museum can cross off many "must-see before I die" artworks on your list, such as the Mona Lisa, Venus de Milo, Liberty Leading the People, among many other. The Eiffel Tower is waiting for you to provide one of the perfect cityscapes in the world. You can see the homes of renowned writers like Victor Hugo to witness their daily lives. Finally, visiting Versailles lets you explore the high-flown life of French royalty and why French people revolted against them.
Gorges du Verdon Offers Out of This World Experience
Suppose you're into exploring nature and alleviating stress. In that case, Gorges du Verdon (The Verdon Gorge) has some of the most beautiful sights in Europe. Verdon River's stunning turquoise colour makes a tour in the canyon extra divine. One of the most famous spots here is Styx du Verdon, a mythical place where you can live an out of this world experience. Seriously! People used to think there's a portal between earth and the underworld here in ancient times.
Attend a Carnival in Promenade des Anglais
Promenade des Anglais is probably the most famous coastline in Nice. You can either take a walk or swim in the sea on one of the beautiful beaches. You can stumble upon painters, skateboarders and inline skaters, bikers, families and many other tourists along the 7-kilometre long road. The famous Nice Carnival parade goes through "La Prom"—as locals call it—; you will have a chance to witness one of the most lively times if you visit Nice in February. You can even stay in a room with a view if you take advantage of an early-bird vacation package.
In addition to all of these, France, especially Paris, is a wonderful destination to visit if you have children. Disneyland Paris, Parc des Buttes-Chaumont, and Parc Asterix are just a few highlights you can stop by with your kids or just to make your inner child happy—maybe both.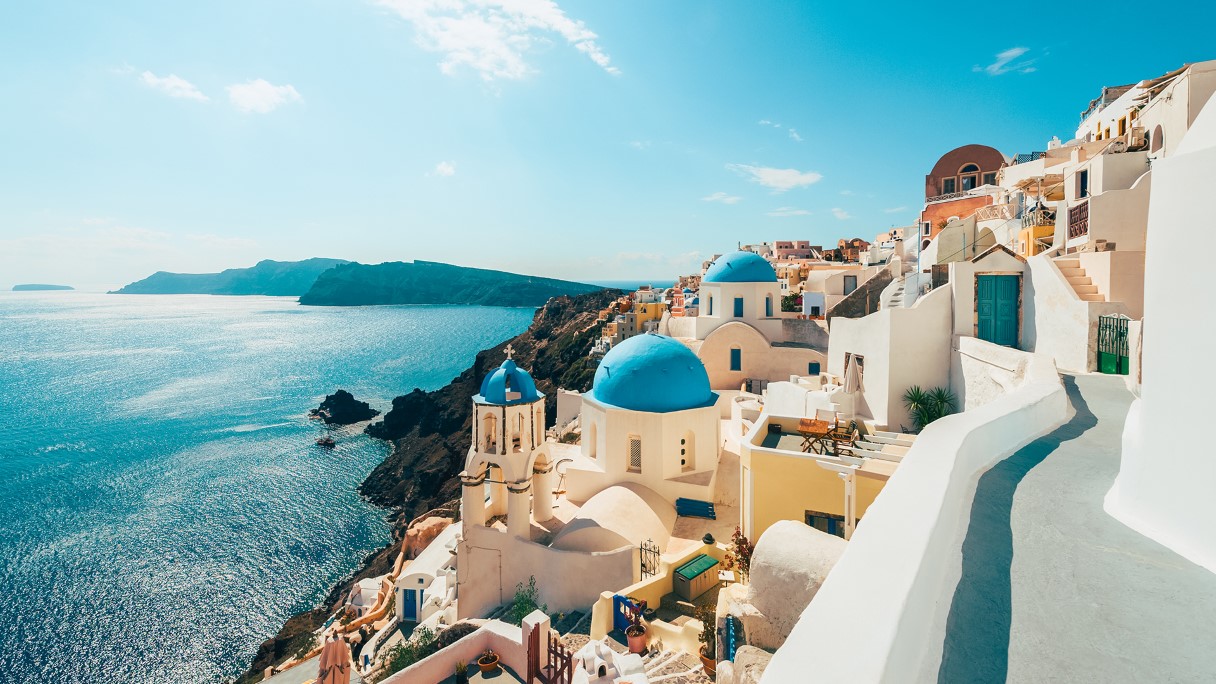 Greece: Take a Trip to the Origin of the Western Culture
Home to a couple of the Seven Wonders of the Ancient World, Greece should be on the bucket list of everyone. Although maybe you can't see the "Colossus of Rhodes" or the "Statue of Zeus," you can witness the culture that created them.
Visit the Gods of the Ancient World in Acropolis
The Statue of Zeus was located in Ancient Olympia, where was believed to be the birthplace of the ancient gods and is known The Olympics started. Unfortunately, the Statue was destroyed during the 5th century, but the Temple of Zeus stands partly intact near Athenian Acropolis.
Take a Tour of the Dragon Lakes
Mythical stories and folktales never end in Greece. Dragon Lakes in Tymfi and Smolikas were believed to be inhabited by dragons and formed due to their fights against each other. Even though the formation stories of the lakes are based on clashes between gargantuan creatures, they offer a few of the most tranquil landscapes you'll ever see. You can release off some steam around here, then enjoy the delicious cuisine in the villages nearby.
Explore Peaceful Greek Islands
Greece is an incredible country, especially if you're looking for some peace and quiet. Ikaria, Kalymnos, Karpathos, and Kynthos islands are only a few hidden gems in Aegean Sea. You can live like a carefree local by attending regional carnivals, tasting the best examples of Greek food, and Uzo.
Türkiye: Possibly the Most Culturally Diverse Country Worldwide
From Ancient Greece to Stone Age, from Middle-East to Europe, Türkiye is probably the most historically and culturally diverse country globally. Therefore, it has so many things to offer to various types of globetrotters.
Hot Air Balloon Ride Cappadocia
To begin with, you can take a hot air balloon trip to see Cappadocia from above and witness the surreal beauty of all the fairy chimneys and eccentric terrain. Every sunset and sunrise are exceptionally gorgeous. In addition, Göreme Open Air Museum from UNESCO Heritage List is a sight to behold. Underground cities, vineyards, and the antique vibe make Cappadocia one of the most extraordinary places in the world.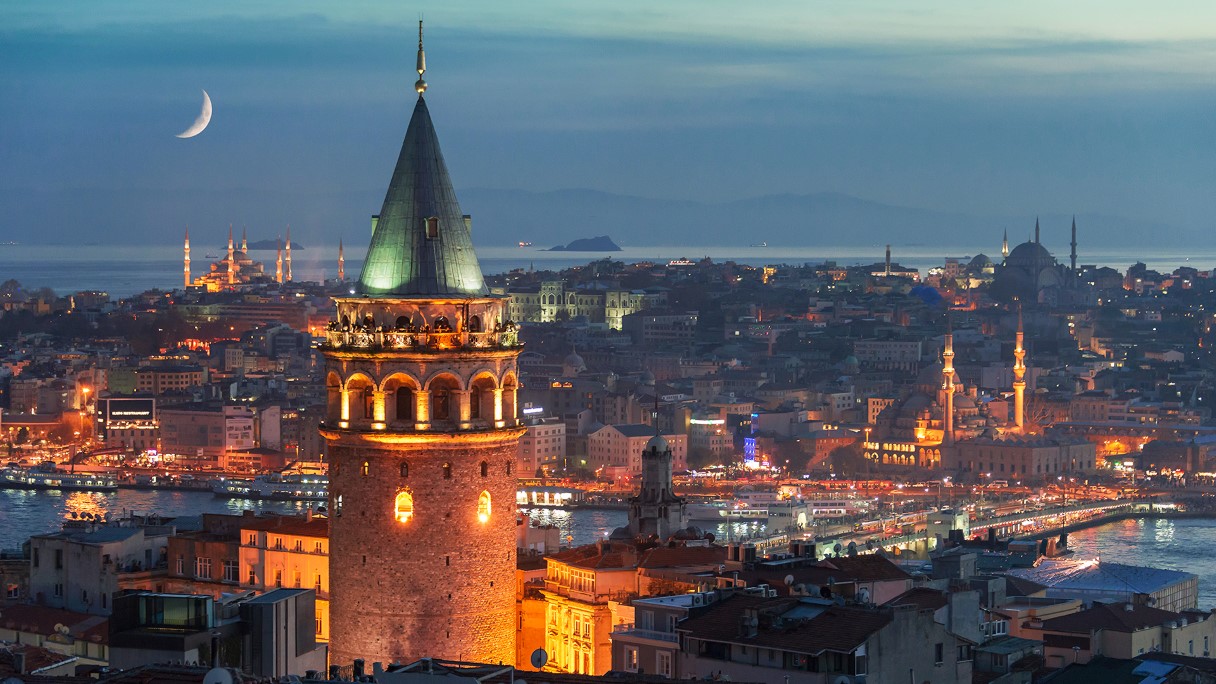 Tour Istanbul's Historical Peninsula
One of the most beautiful cities worldwide, Istanbul can offer the perfect balance of history and modernity. First, you can wander around the Bosphorus with private boat trips. Then, visit the historical peninsula starting with Sultanahmet. It can take you to the golden ages of the Ottoman and the Roman empires due to the perfectly intact structures like Süleymaniye, Hagia Sophia, and Basilica Cistern. Later, in Topkapı Palace, the glory of the Ottoman Empire awaits. Egyptian gods, antique tombs, famous Greek statues, and many more can be found in Archaeology Museum near Topkapı. You may bump into the türbes (türbe is an Islamic tomb) of famous rulers of the Ottoman Empire while you're strolling the streets. Therefore, the Peninsula is definitely worth a place on bucket lists.
Plan a Road Trip in the Aegean and Mediterranean Regions
The sublime nature and geography of this region offer spectacular views. Also, ancient cities are plenty if you're into cultural trips. So rent a car with your vacation package and hit the road in the Aegean Region. You can enjoy the beautiful seas of the country in Bodrum and Çeşme's all-inclusive hotels. In addition, natural beauties like Salda Lake, known as Türkiye's Maldives in Burdur, calls you for an unmatched holiday memory.
Suppose you want to get lost in the ancient culture. In that case, İzmir holds many ancient cities to take you to the civilians' lives. Or, Antalya is there to hug you with the perfect combination of antiquity and nature. You can chill in Kurşunlu Waterfalls and explore the Ancient City of Perge on the same day. With outstanding cuisine, affordable prices, excellent services, attractive daily, and nightlife, making a road trip in the Aegean and Mediterranean Regions is one of the essential items on a bucket list.
The USA: From Nature to Pop Culture
The USA can please anyone, whether looking for excitement in glamourous urban areas or enchanting natural landscapes.
Visit Grand Canyon to Witness Natural History
You can first check out the national parks that can offer an escape from modern life. Scattered all around the country, there are numerous parks you can experience joyous adventures. Here's a list of some of the most famous parks that await curious voyagers.
Grand Canyon, Arizona
The Great Smoky Mountains, North Carolina
Zion, Utah
Rocky Mountain, Colorado
Yosemite, California
Yellowstone, Wyoming
However, the Grand Canyon in Arizona differs from the others due to its unique nature. The canyon is one of the most studied places in the world. It includes samples from nearly four geological eras of the world. Therefore, you can actually experience the earth's history in a single visit. Moreover, the canyon's depth can stretch to 400 kilometres. Being home to multiple habitats simultaneously, Grand Canyon can offer the finest examples of everything natural history related.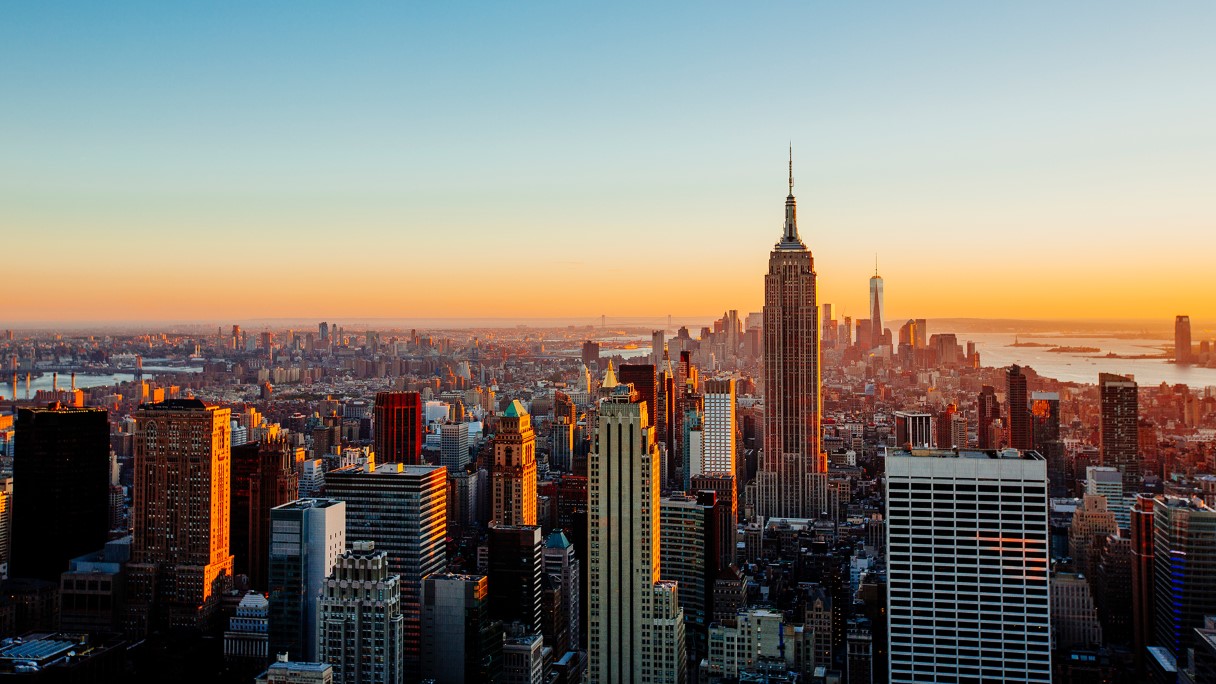 Visit New York in Christmas
You're more of an urban person? No problem! You can get lost in the most prominent streets of New York and watch the most famous Broadway shows. Picnic in one of the world's most renowned parks, Central Park. New York is specially lit at Christmas time. Walking around famous streets like 5th Avenue, Hudson riverbank, or Wall Street gives you the vibes of an American holiday movie.
Once you visit New York, you can't miss an opportunity to see a professional sports event at Madison Square Garden. It's a matter of a second before you find yourself cheering for New York Knicks with the local fans.
New York is a place where you can get lost in nature, history, entertainment, and many different cultures.
Dive into the World of Entertainment in Las Vegas
Moreover, you can party like you are in the era of your choice in Las Vegas; the rich entertainment culture can take you to any time.
The city has the most famous all-inclusive hotels in the world that can provide different themes. From Venice to Paris, there's nothing Las Vegas can't imitate. Funny, how that's the authenticity of the city.
Up to some adrenaline and a fantastic view of the Strip? So you shouldn't pass FlyOver! In addition, you can visit one of the most popular must-see items on bucket lists only a 45-minute drive away. Include car rental via vacation package and visit the famous Hoover Dam and awe at one of the world's modern wonders.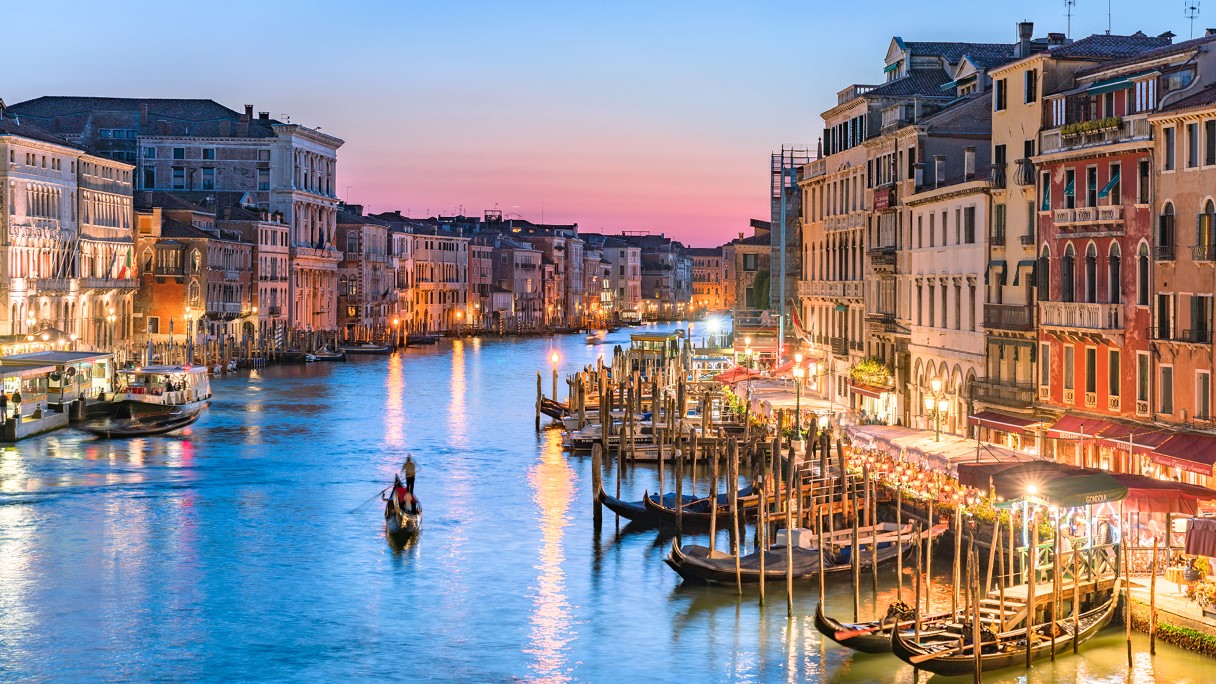 Asia and South Africa: Underrated routes
Often neglected, there are many bucket-list-worthy experiences in Asia and South Africa.
Walk on the Great Wall of China
Being one of the Seven Wonders of the World, the Great Wall of China's construction lasted 2000 years. This information should be enough for you to add this place to your bucket list. The Wall's construction purpose was to protect China from foreign attacks. The wall is nearly 21 kilometres long, and it is the most extended structure made by men. Unique sightseeing opportunities and witnessing the history can be the two main motives for visiting the wall.
Live the Wild with a Safari in Africa
Africa has many lands that keep the wildlife going. Therefore, it provides plenty of options for you to witness the natural life of wild animals like lions, giraffes, or elephants. Furthermore, affordable prices and available experts on natural life can maximise your experience without harming their habitats. Therefore, a safari trip could be once in a lifetime experience. Accompanied by the natural beauties that Africa offers, safely walking around wild predators should be on every bucket list.
Visit the World's Biggest Temple, Angkor Wat
Angkor Wat in Cambodia is the biggest religious structure in the world. The temple is intended to be a Hindu temple to pray to Vishnu. However, it changed into a Buddhist temple in the 12th century. Even though extreme rains forced people to leave the temple empty in the 15th century, it became popular recently with the tourists' attraction. The aura of the gigantic construction is captivating. You may feel connected to the people in the past who decided to build such a grandiose structure for worship.