Cities to Explore
City breaks are one of the most popular forms of short-term vacations, especially for those who prefer to explore urban areas and engage with local culture. Most city breaks don't exceed four days. However, if you're travelling long distances, it would be best for you to stay at least five days to a week at your destination which will allow you to give yourself time and space to get over the exhaustion and possible jet lag of your journey. Spontaneity is one of the main aspects of city breaks. So get ready to get lost while strolling around city streets and be prepared to enjoy it. Don't feel obliged to make detailed plans. Just book your room in a hotel, arrange your transfers or a car rental with your vacation package, note some specific landmarks and areas, then let the city surprise you.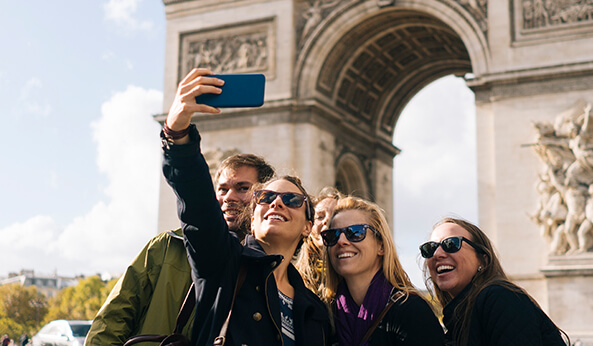 These Cities Are Waiting For You
15 Incredible Cities to Consider for Your Next City Break Vacation
It's getting more and more popular to plan several short vacations, that last two to four days instead of one big trip a year. These are usually called "city breaks." Some city breaks may be up to a week-long, especially if you're flying a few extra miles across the oceans or continents. If you want to just relax and take in a new atmosphere, you can purchase a city break package deal that includes everything such as transfers, accommodation, and car rental. Rest assured that you don't have more than a week to enjoy a place; you just need to plan ahead and embrace spontaneity. Including a car rental with your package vacation would be a wise choice to make the best of your city break visits.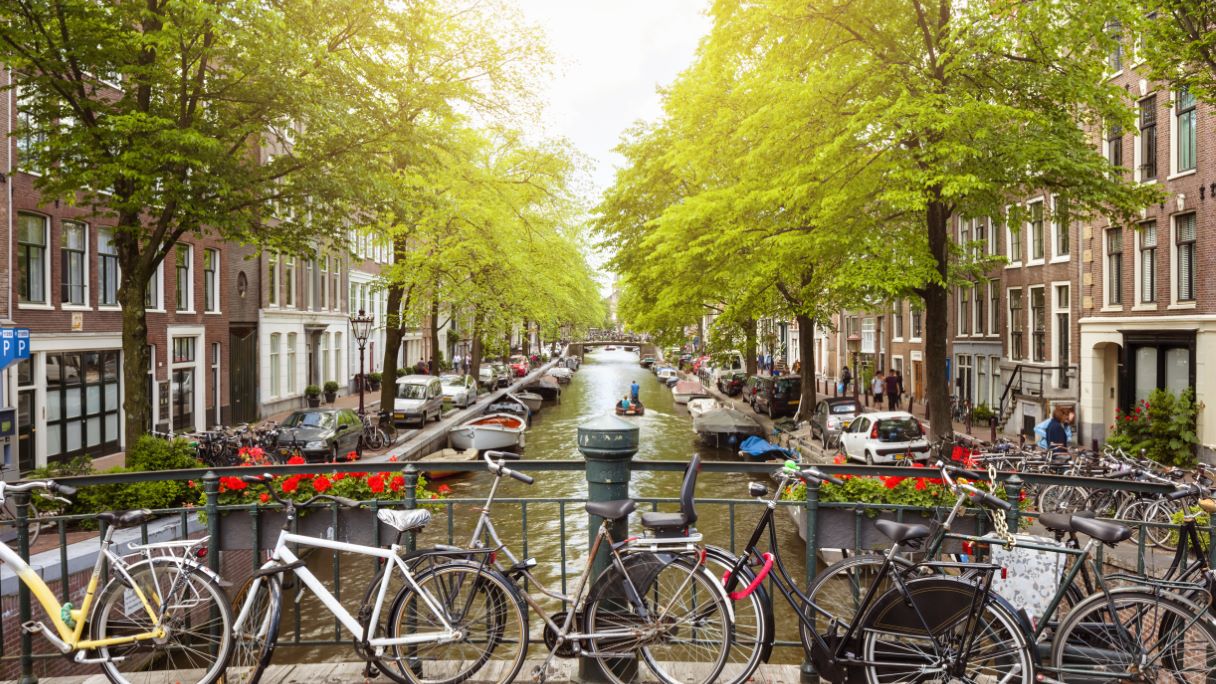 What Are the Best Things to Do on a City Break?
City breaks are perfect for late deals on weekend tours for those who wish to bring a little spontaneity into their vacation. Urban getaways are great opportunities for exploring different routines, such as skiing in the Alps or wandering among the ruins of an ancient city in southwest Türkiye. To soak up the local atmosphere, you can rent an apartment in the city centre. Planning is only half of the fun when it comes to a city break trip in the city. The other half is taking it slow and enjoying it! Encourage yourself to be more open to new experiences, impromptu plans, lovely surprises, and getting lost in the streets while exploring a city of any size. Leave some time in your daily program to enjoy a leisurely stroll along the promenade or a wonderful book under the leafy trees of a public park. Never feel embarrassed to ask for a local's recommendation since they are the best guides for getting to know a new town! Furthermore, engaging with natives is in the essence of city breaks.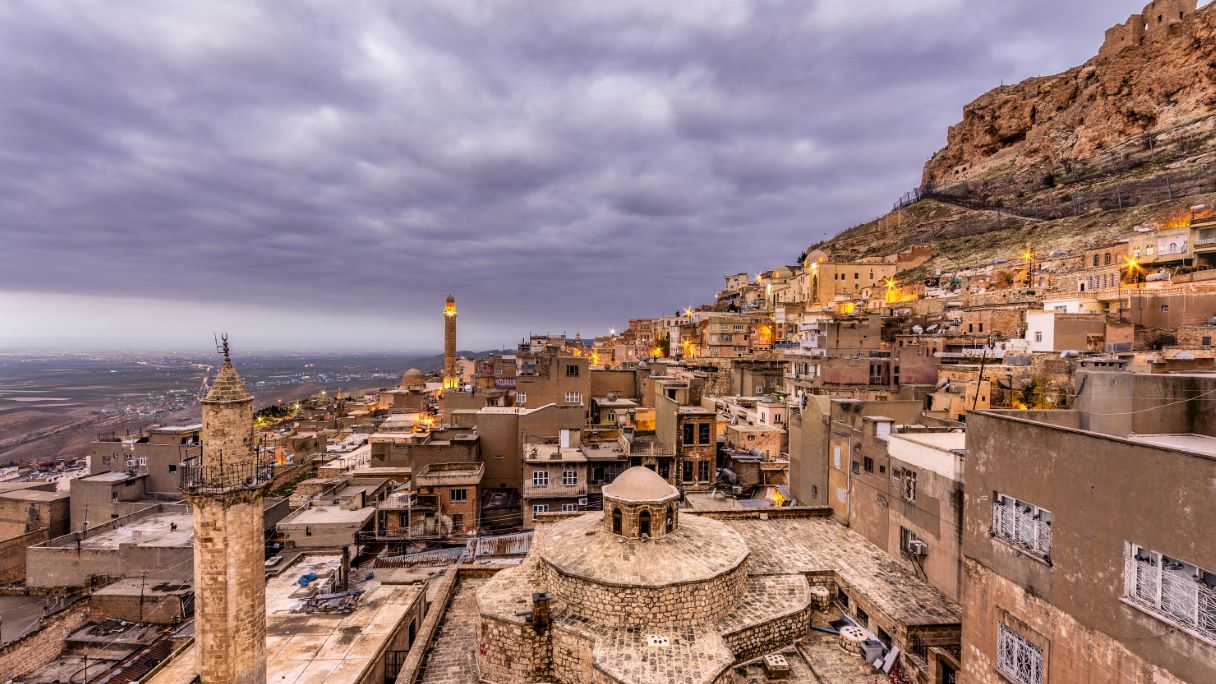 Top 5 Destinations for a City Break
Here are the five most popular destinations for those who are looking to unwind in the city.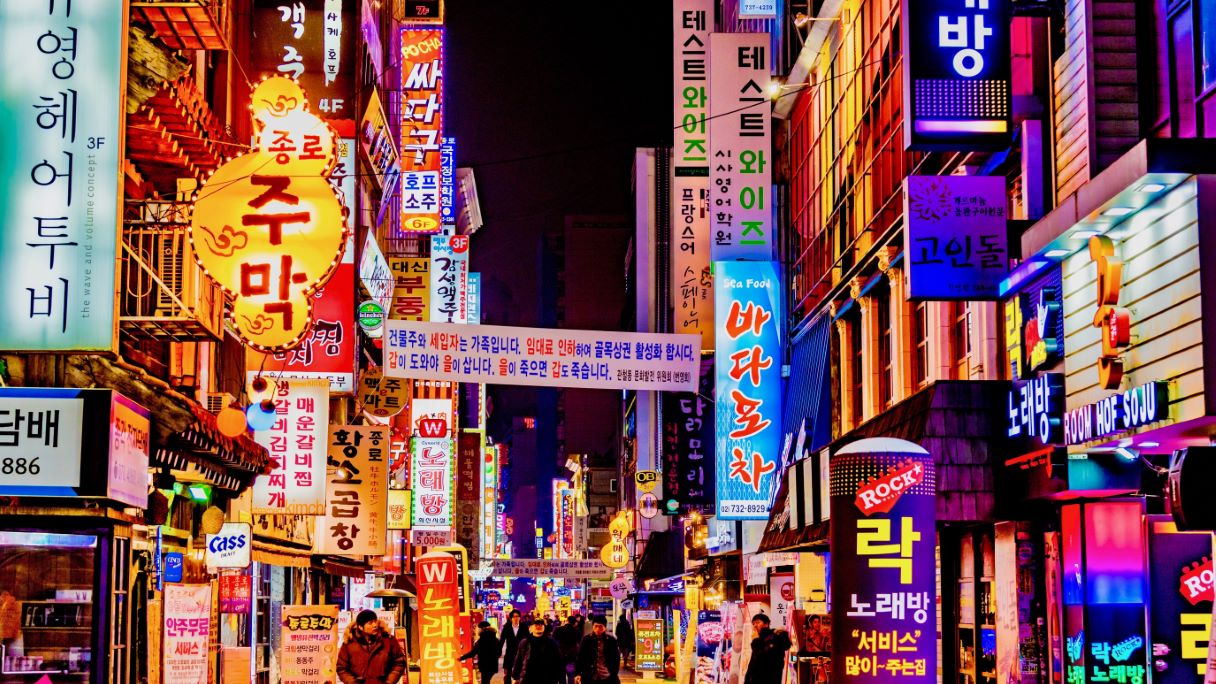 1. Copenhagen, Denmark
The Danish capital of urban living is one of the top choices for a short vacation. Fun to explore both on foot and on a bicycle, Copenhagen's cobbled streets boast refined examples of modernist architecture, interesting boutiques, and designer stores. With its pastel-coloured buildings and verdant public parks, Copenhagen is perfect for a calm yet modern getaway. Make sure you visit the Tivoli Gardens, home to a pleasure garden and the world's third-oldest operating amusement park, which opened in 1843. The Design Museum Denmark is a must-see place for those interested in Danish design, and the Rosenborg Castle, built in the Dutch Renaissance style, is another spot you shouldn't miss. Keep in mind to take a souvenir photo with the Little Mermaid statue, inspired by Danish author Andersen's eponymous tale. Finally, pick one of the city's chic eateries to sample both local delicacies, such as smørrebrød, or cuisines from all across the world.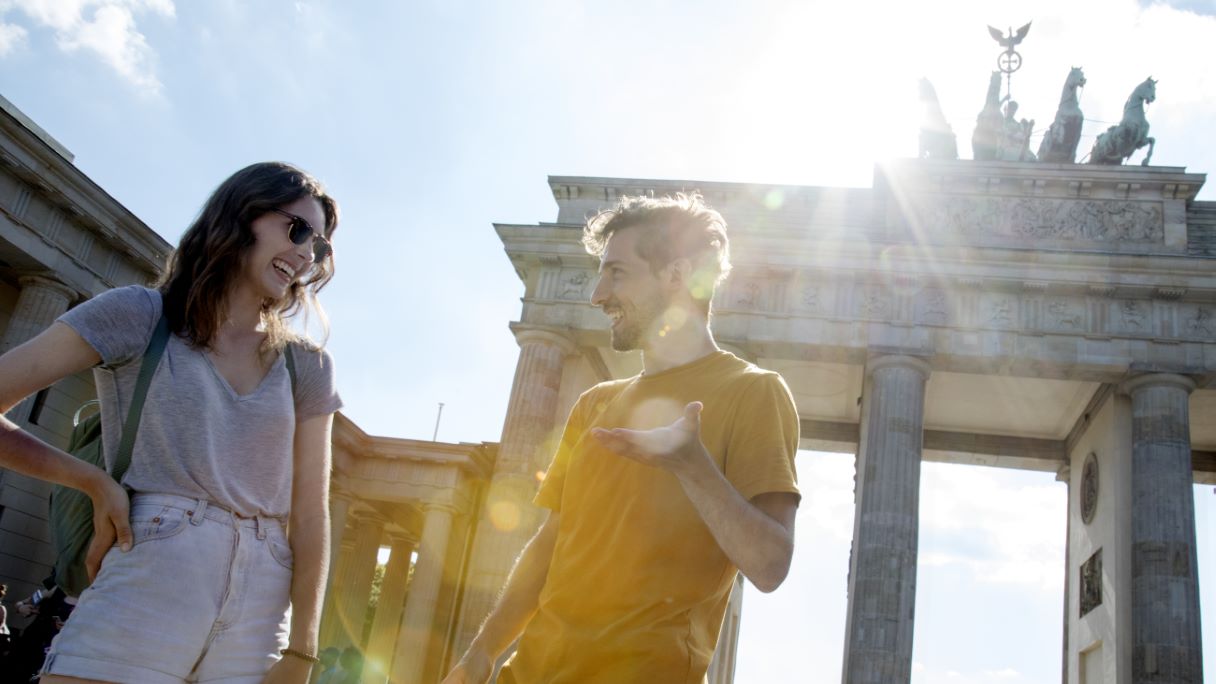 2. Amsterdam, The Netherlands
Amsterdam has a lot to offer with its canals, traditional townhomes, lovely bridges, even on a spontaneous city break. In addition to world-class museums in the district of Museumkwartier, such as the Rijksmuseum and the Van Gogh Museum, Amsterdam has a lot to explore, including green parks and quirky shops. Stop by the farmer's market Noodermarkt, set up on Saturdays, to sample local delicacies and buy some Dutch cheese. Rent a bicycle, or join the canal tours which usually leave from around Centraal Station. Catch your breath at one of the cool bistros surrounding De Pijp, a former working-class neighbourhood transformed into a hip quarter, or have a picnic at the Vondelpark. History buffs won't want to miss the Anne Frank House—for which the tickets are sold out months in advance. Furthermore, those who are on a culinary quest should definitely stop by the Foodhallen. If you have an extra day, hop on a train to the nearby city of Zaandijk to see the lovely and symbolic windmills in Zaanse Schans.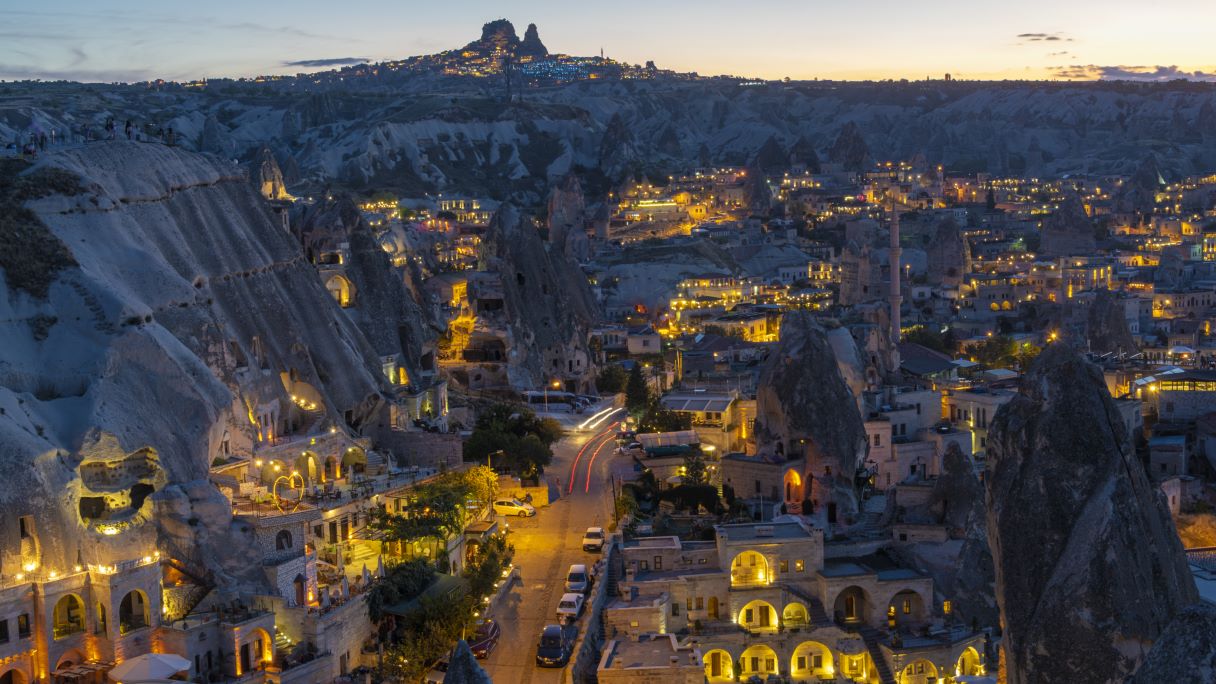 3. Seoul, South Korea
The enchanting capital of South Korea, Seoul is a place that blends tradition—reflected in its historic houses, villages, and cuisine—with advanced technology—Seoul has incredibly fast wi-fi service and smart hotels. You better spend around a week in the city, especially if you're travelling from Europe or the Americas. Best explored in fall or spring, Seoul is one of the world's cleanest cities and a wonderful place to explore. Cultural landmarks include the spectacular Gyeongbokgung Palace, where you can see the changing of the guard; the Changdeokgung Palace, a UNESCO World Heritage Site with a secret garden; and the village of Bukchon Hanok with over 900 traditional hanok houses. Stop by the vibrant district of Jongno-gu to sample Korean dishes or other East Asian cuisines. Try bulgogi (barbecued meat wrapped in lettuce) or kimchi soup. Wander around the main shopping street of Insadong, lined with traditional eateries, tea houses, and shops. Catch a nanta (a traditional Korean comedy show) performance or a K-Pop show, or visit the Demilitarized Zone (DMZ), one of the world's most heavily militarised borders.
4. Melbourne, Australia
Melbourne, the photogenic capital of the Australian state of Victoria, is renowned for its pristine beaches, coffee scene, and culinary treasures. Similar to Seoul, it's a city you should consider planning at least a five-day trip because from wherever in the world you're from, you'll need to cross at least one ocean. You can quickly get around the city via the peerless tram network; however, exploring Melbourne on foot is the best way to see its alleys decorated with street art, open-air cafés, and fascinating boutiques. Tap into the city's dynamism and start your mornings with a light jog or an intense workout on the world-famous stone circuit Tan Track. Home to a vibrant culture scene, Melbourne has many museums worth visiting, including the National Gallery of Victoria (or the NGV), the oldest art museum in the country with nearly 80,000 pieces in its permanent collection, or Melbourne Museum, which is home to a Children's Gallery and the Sidney Myer Amphitheatre. In addition, plan a day at the Royal Botanical Gardens with more than 10,000 plant species. For visits during the summer, you can choose one of the spectacular beaches around Port Phillip Bay.
5. Marrakech, Morocco
Marrakech offers a peerless experience with its earth-coloured buildings, bustling medina, and stores full of mesmerizing colours, one of the four imperial cities in Morocco. Jemaa el Fna should be your first stop as it's the city's medina (main square) and is home to souks, i.e. small markets. Filled with movement and colours, the medina is surrounded by rooftop eateries where you can enjoy an orange-tinted view of the city during sundown. Hone your bartering skills while shopping from stores tucked in the narrow alleys. Next, visit the Bahia Palace, a fine combination of Andalusian and Moorish architecture, and the Koutoubia Mosque, the oldest mosque in the country with a 77-metre-tall minaret. To feast your eyes on vibrant colours, you should visit the Majorelle Gardens, the nearby Berber Museum and the Yves Saint Laurent Museum, and the André Heller garden "Anima," which brings together verdant plants with striking art. Relax with a cup of fresh mint tea, or recharge your batteries with a sample of tajine, a traditional Moroccan dish.
What are the best destinations in Europe for a city break?
Who knows—maybe one of these European cities will inspire you to plan a spontaneous weekend trip?
1. Florence, Italy
As the epitome of the Renaissance movement, Florence is a city that offers its visitors everything, whether it's art, culture, gastronomy, nature, or shopping. Home to a lively cultural scene that embraces both classical and contemporary art, the city is also a great starting point for winery and food tours around the Tuscany region. Make sure your tour around Florence stops by the Uffizi Gallery, a fabulous palazzo built-in 1560-80 and exhibits the works of Botticelli, Caravaggio, and da Vinci; Galleria dell'Accademia, the home of Michelangelo's David; and the Duomo Cathedral, renowned for its red-tiled dome. The Sant'Ambrogio Market is a wonderful stop for sampling local delicacies like cheeses or cold cuts. Initially designed for the Medici, the historical Boboli Gardens is a great place to unwind and enjoy the serenity of greenery and fountains. In the late afternoon, brave a hike up towards the Piazzale Michelangelo to enjoy a view of the city's terracotta roofs.
2. Stockholm, Sweden
Comprising 14 islands, all connected by bridges and ferries, the pedestrian-friendly capital of Sweden is perfect for a quick getaway with its dozens of museums, galleries, castles, and palaces. Make use of the city's well-designed public transportation system and start exploring Gamla Stan, the Old Town. Its winding cobblestone streets are lined with chic boutiques, inviting pastries, or sleek stores set in a medieval atmosphere. Head towards Stortorget, the oldest square in the city, to enjoy Fika, a Swedish tradition in which you enjoy a cup of coffee and delicious pastries—most popularly cinnamon buns. Finally, relish the sheer size of the Royal Palace, built in the Italian Baroque style with over 600 rooms. A visit to Stockholm is incomplete unless you visit the Vasa Museum, home to the flawless restoration of the 17th-century warship Vasa. You can also see an exhibition at the Fotografiska Museum, housed in a former warehouse, or visit Skansen, which opened in 1891 as the world's first open-air museum.
3. Berlin, Germany
Since the fall of the Berlin Wall in 1991, Berlin has become an urban hub for culture, art, music, and food. If you're a first-timer in the cosmopolitan German capital, you can stay at one of the hotels in the district of Mitte due to its close proximity to most of the landmarks and central location. Take a souvenir picture in front of the Brandenburg Gate, inspired by the entrance to the Acropolis in Athens, and visit the Memorial to the Murdered Jews of Europe, which includes 2,711 concrete pillars. Comprising the most famous remaining part of the Berlin Wall, the East Side Gallery is adorned with a collection of murals and graffiti art. Hunt for vintage clothing and knick-knack at the many flea markets in town, like the one held every Sunday at Mauerpark. Head west to go shopping along the popular street of Kurfürstendamm and see the Charlottenburg Palace, or head east to visit the Museum Island for a more artistic trip. Finally, make sure you spend at least one afternoon at one of Berlin's lush public parks before you leave the city.
4. Porto, Portugal
A more laid-back and traditional alternative to Lisbon, Porto is famous for its port wine, traditional atmosphere, and beautiful cityscape. Visit the 12th-century Porto Cathedral, a National Monument, and take a fantastic view of the city at the square. In the cathedral courtyard is the Barredo Stairs, which will take you to the riverside neighbourhood of Ribeira. Declared a UNESCO World Heritage Site, the neighbourhood is perfect for a lovely evening. Another famous landmark in Porto is the Clérgios Tower, which is nearly 76 metres tall. If you can climb its 200 steps, it rewards you with a breathtaking view of the city. You can also book a guided tour to Vila Nova de Gaia for wine tasting and sunset watching. Definitely, don't forget to include Rua das Flores in your list of places to visit. It's a charming shopping street lined with coffee shops, bistros, and boutiques. Buy some pastel de nata, Portuguese egg custard tart pastry, and go on a stroll along the Douro River.
5. Geneva, Switzerland
Surrounded by the Alps in the heart of Europe, Geneva is a city of global bureaucracy and finance, but that doesn't take away from the fact that it's located in an unbelievable natural setting. Plan a daily excursion to the shore of Lake Geneva to enjoy a stroll in nature or to see the Jet d'Eau fountain. Those who plan to ski rather than traverse can opt for one of the luxurious resorts scattered across the France-Switzerland border. If you're interested in the history of watchmaking, you should visit Patek Philippe Museum. For a trendier experience, explore the bohemian Carouge neighbourhood with its French-Italian old town, beautiful antique shops, and cafés. Shop for some world-famous Swiss chocolate and cheese, or, better yet, book a place on a chocolate factory tour. Last but not least, indulge yourself at one of the world's top fine dining restaurants while soaking up the buzz of the city in the evening.
What are the best city breaks in Türkiye?
Türkiye has a great number of alternatives for the perfect city break, whether you're on a culinary exploration or plan to spend some time surrounded by exceptional natural wonders.
1. Hatay
Hatay, an important port city and settlement in the Mediterranean, is known for its rich history, beautiful nature, and delicious cuisine. Start exploring the Titus Tunnel, five kilometres from Samandağ, which was built to prevent floods. Nearby you can find Beşikli Cave, one of the most important remaining sections of the ancient city of Seleucia Pieria, and visit the Kings' Tombs buried in rocks. Saint Pierre's Church is a significant landmark for Catholics as the first cathedral of the world. The building is carved into rocks and Saint Pierre, whom the church is dedicated to, is known as the first archpriest of catholicism. It was also announced as a place of pilgrimage by the Pope in 1963. Another important religious location is the Habibi Neccar Mosque, knowns as the first mosque built in Anatolia. Take a delicious break at one of the local restaurants to try spicy kebab or künefe dessert. Connecting Antakya and Reyhanlı, Demirköprü Bridge over the Asi River offers great pictures. Plan a picnic at Harbiye, which is also home to an ancient city, and see the Harbiye Waterfall. Don't skip Hatay Archaeology Museum, which displays the world's second-biggest mosaic collection in addition to artefacts from nearby excavations. Shop for some souvenirs at Antakya Uzun Çarşı, which was a part of the historical Silk Road, and end your trip in the city with a pleasant walk around the İskenderun Harbour.
2. Nevşehir
Located in Central Anatolia, Nevşehir is world-famous for its spectacular landscape dotted with fairy chimneys, historic rock formations, and winery scene. Start by visiting the Göreme Open-Air Museum, one of the oldest monasteries on the UNESCO World Heritage List, to see the rock-cut churches and lovely frescoes. Then, you can stop by the nearby Çavuşin Village, where you can try pomegranate juice and shop for souvenirs. Another landmark you shouldn't miss is Zelve Open-Air Museum, a Byzantine-era monastery, and Derinkuyu, home to the biggest underground city in Cappadocia. Include a visit to the Pigeon Valley in your plans to take postcard-like pictures near the town of Uçhisar. Next, stop by Uçhisar Castle for an overlooking view of the city. If you have time, you can drive to Avanos to try your pottery skills or visit local wine houses for tasting. Finally, plan a hot-air balloon trip very early in the morning for your last day in Cappadocia. The mesmerizing view of the region in the orange-tinted light of the sun is truly a night to remember!
3. Trabzon
Trabzon is Türkiye's largest city on the Black Sea coast. One of its main attractions is Atatürk's Mansion, built in 1890. The building is influenced by European and Western Renaissance architecture and is currently a museum with a display of Atatürk's furniture, porcelain, rugs, etc. You should also visit the Trabzon Museum, housed in the historic Kostaki Mansion, to see archaeological and ethnographic artefacts. Spend a late afternoon at Trabzon Castle, which is part of the city's defensive walls. Explore the Copper Bazaar to buy copper, brass, or bronze cups used at Ottoman palaces in the past. Perched at 1,150 metres above sea level, Sümela Monastery is a Russian Orthodox monastery and church complex, included on the UNESCO World Heritage Tentative List. If you're planning to have a little adventure, you can go trekking or mountain biking in the pastoral view of Hamsiköy. One does not simply say that a visit to Trabzon is complete without trying kuymak at breakfast in Uzungöl. Later, you can drive to Akçaabat to visit the picturesque neighbourhood of Ortamahalle, declared an urban archaeological site in 1988, with its cobblestoned streets and traditional mansions. Finally, savour local dishes like hamsi or pide to end your weekend trip to Trabzon on a high note, all polished with a cup of fresh tea!
4. Mardin
Renowned for its Artuqid architecture, colourful bazaars, and savoury dishes, Mardin is arguably the perfect town for a weekend trip, especially in spring and fall. Begin your tour around the city from Midyat, which bears traces from many civilizations such as Sumerians, Urartians, Persians, and Romans. Next is the city centre, where you can see the Grand Mosque with a small courtyard and shop at the nearby Kayseriye Covered Bazaar for badem şekeri- a kind of candy or copper pots. A visit to the Sabancı City Museum is a must to learn more about local life and customs. After that, you can get lost in the narrow winding streets to take pictures and appreciate local architecture. Other religious landmarks you might want to visit are Deyr-ül Zeferan Monastery, one of the spiritual centres of the ancient Assyrian community; Zinciriye Madrasa, built in the 14th century by Artuqids; and Kasımiye Madrasa, which offers a fine example of stone masonry. If you have time, drive to the ancient city of Dara, about 30 kilometres outside Mardin and known for its cave houses and water cisterns. Before leaving the town, treat yourself to savoury kaburga dolması and buy a bottle of Assyrian wine as a souvenir.
5. Kars
Situated in northeast Türkiye, Kars has been popular for weekend getaways. Pay a visit to Kars Museum, housed in Kümbet Mosque, to learn about the city's history and to see the artefacts excavated in the ancient Armenian city of Ani. Make sure to see the ruins perched on the steep slopes of Arpaçay Canyon with a guided tour to truly appreciate its beauty. Enjoy local delicacy tandoori gras and shop for some world-famous gruyere and honey to commemorate your trip. In winter, Çıldır Lake is frozen solid, so fishing like an Eskimo is an option! Another favourited pastime in Kars is skiing or snowboarding in Sarıkamış, the only place with powder snow beside the Alps. If include a car rental in your vacation package, you can drive to Soğuksu National Park for natural beauties, or go on a photography tour around the highlands where you can see flocks of animals grazing. End your break with a walk around the city to appreciate the Baltic architecture reflected in buildings and wide streets.