Where Do You Want To Go? Plan Your Trip!
Find Your Holiday
Nicosia Hotels Vacation Packages
-
9 Holidays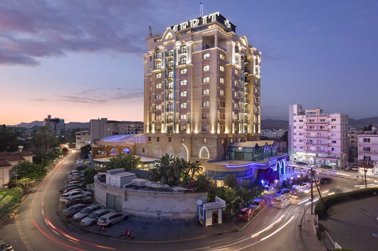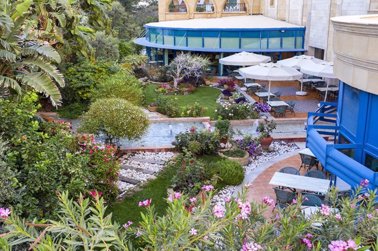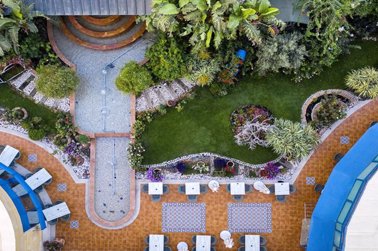 Merit Nicosia Hotel & Casino
3 Nights
Per Person
9.710,5 TL
View Holiday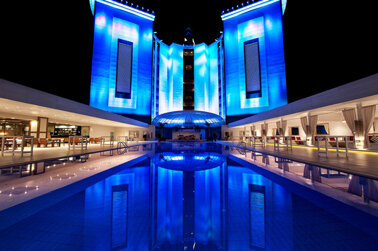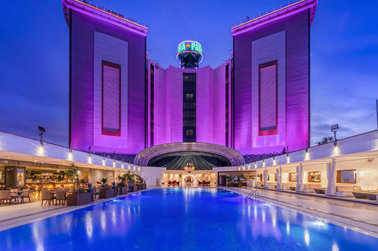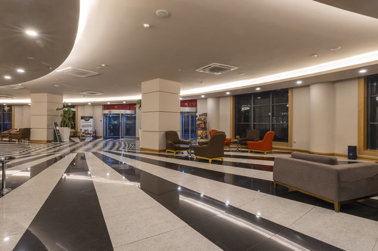 3 Nights
Per Person
9.938 TL
View Holiday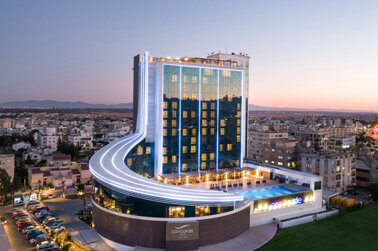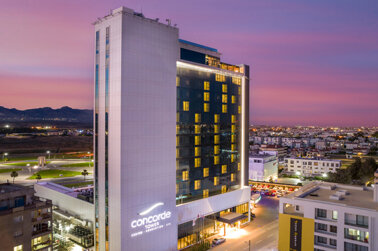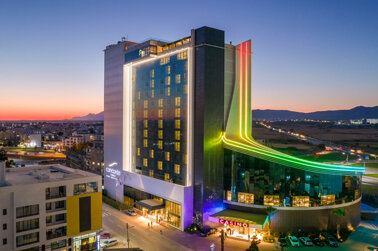 Concorde Tower Convention & Spa
3 Nights
Per Person
11.405,5 TL
View Holiday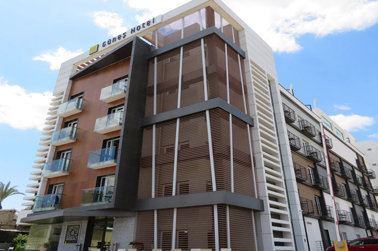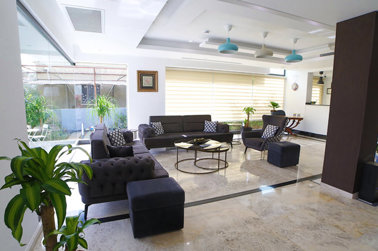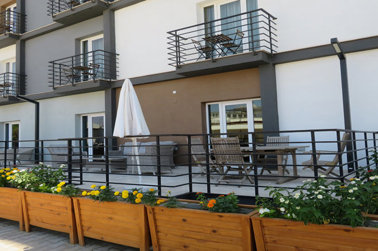 Hotel Sun
3 Nights
Per Person
6.175,5 TL
View Holiday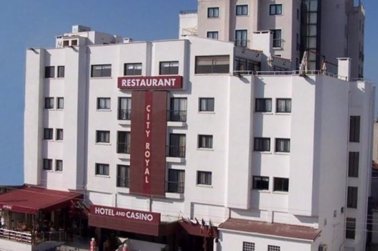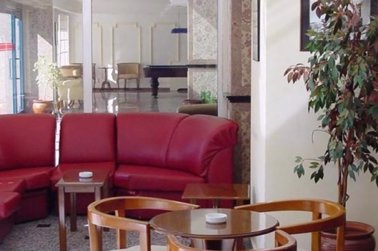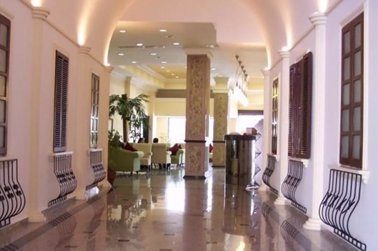 City Royal Hotel
3 Nights
Per Person
5.961,5 TL
View Holiday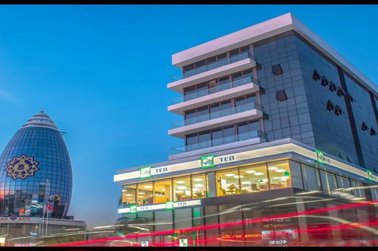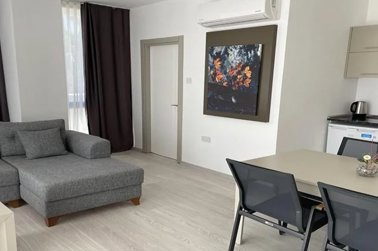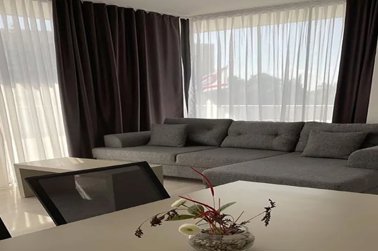 Alya Rooms
3 Nights
Per Person
5.606,5 TL
View Holiday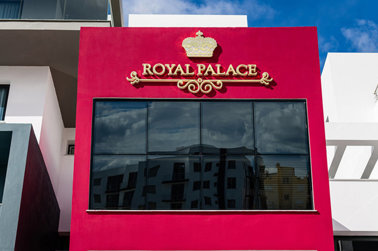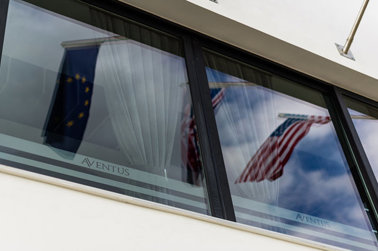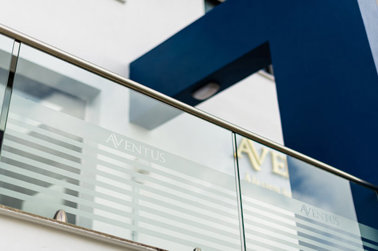 Royal Palace Hotel
Hotel & Room Features
Standard Room Without Balcony
3 Nights
Per Person
6.123 TL
View Holiday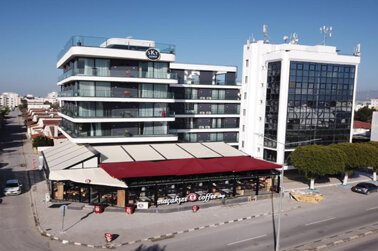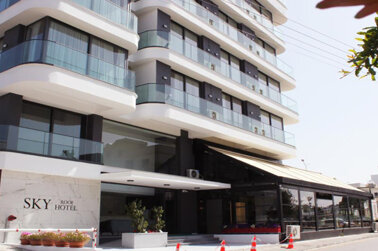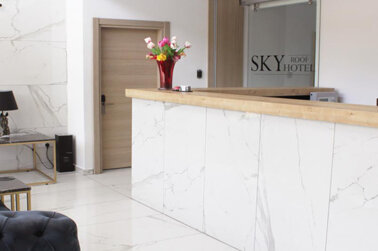 Sky Roof Hotel
3 Nights
Nicosia Eagle Eye Boutique Hotel
3 Nights
Nicosia Hotels
Nicosia is an extremely interesting and beautiful city to visit and tour as it is located in the Mediterranean Sea on the island of Northern Cyprus. With a deep and tremulous history, the city has been divided into two sections, Southern and Northern Northern Cyprus, which tourists can easily walk between as long as they can present their passports. There are very large differences between the two sides of the city as each one has its own currency, time zone and different languages! Nicosia is the only capital city in the world that is divided in this way and it offers a unique opportunity for travellers to see and experience this! Along with its interesting history, the city of Nicosia sits along one of the most beautiful landscapes in the world, providing that it would be a stunning vacation spot! With beautiful south and north Nicosia hotels, interesting historical landmarks and a unique experience around every corner, this city is definitely one to bookmark! For those looking to visit this beautiful city, booking any of the holiday packages would provide the perfect way for you to experience Nicosia.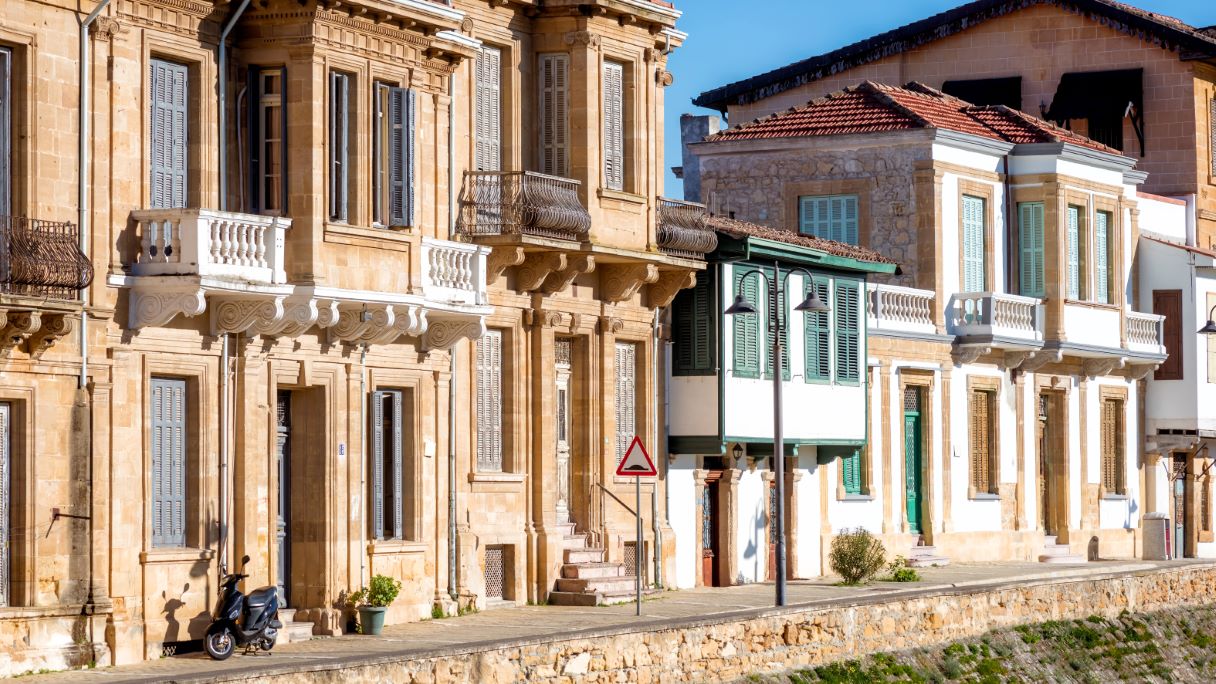 Nicosia Vacation Packages
When visiting the picturesque city of Nicosia, ensuring that your accommodation is booked and flights are sorted can be an extremely time-consuming task! With the two parts of this city separated as they are, having the correct and updated information on hand is imperative to you enjoying your trip. Booking a vacation package to Nicosia will ensure that all of the main and important components of your holiday are planned perfectly, leaving you to plan all of the fun and exciting things you are going to do on your vacation! Along with your flights and Nicosia hotels, when booking a holiday package you have the option of also including things like car rentals and car transfers! Whether you have been attempting to plan a vacation like this for years or are booking a last minute holiday, booking a vacation package to one of the most beautiful and unique cities in the world would definitely be a holiday to remember!
Nicosia Hotels Prices
Nicosia is a city with an assortment of different options when it comes to Nicosia hotels and vacation package prices. With many different types of packages designed to suit a wide variety of tourists, booking a holiday has never been easier or more affordable! Whether you are hoping to indulge in a 5-star luxury experience or are looking for something a bit more lowkey, there is a holiday package for you! With many last minute and early bird specials offered, your dream vacation can become a reality and you can book a package to visit and stay at any of the stunning Nicosia hotels, Northern Cyprus!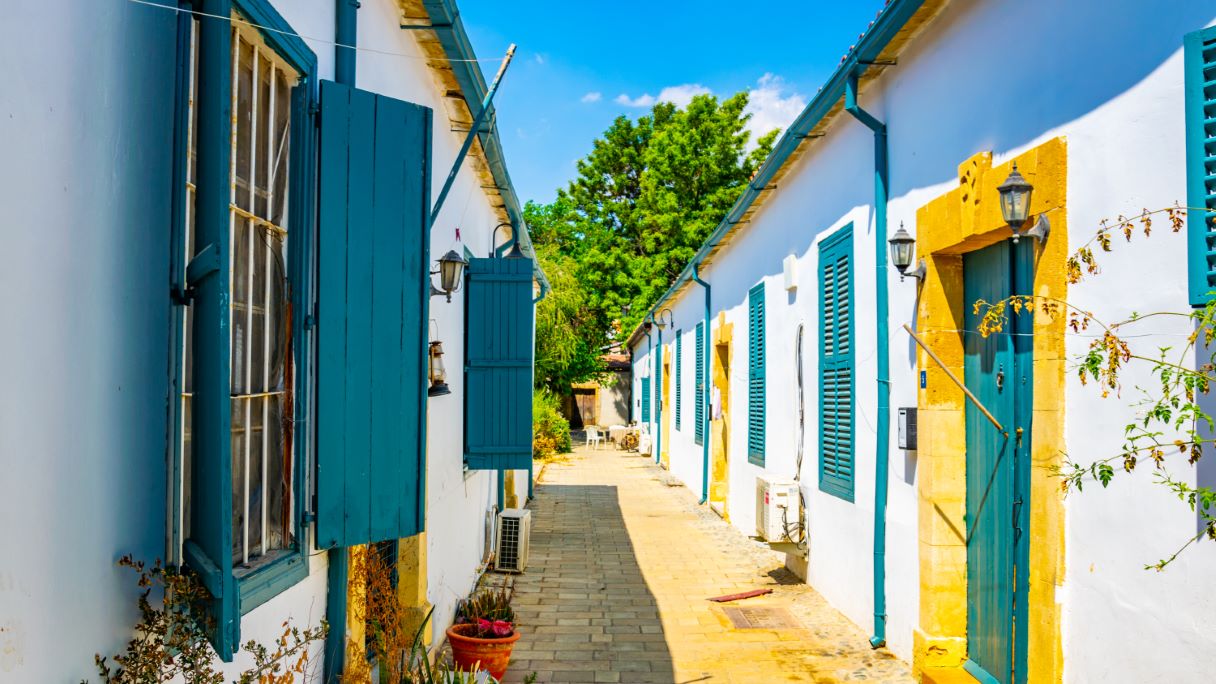 What are the accommodation options in Nicosia Hotels?
Whether you are hoping to have a romantic holiday away with a loved one or are looking at taking the entire family on holiday for some fun in the sun, there are an array of different Nicosia hotels to suit many different types of travellers! The following are just a few of the different types of Nicosia hotels that can be included as the accommodation portion of your holiday package.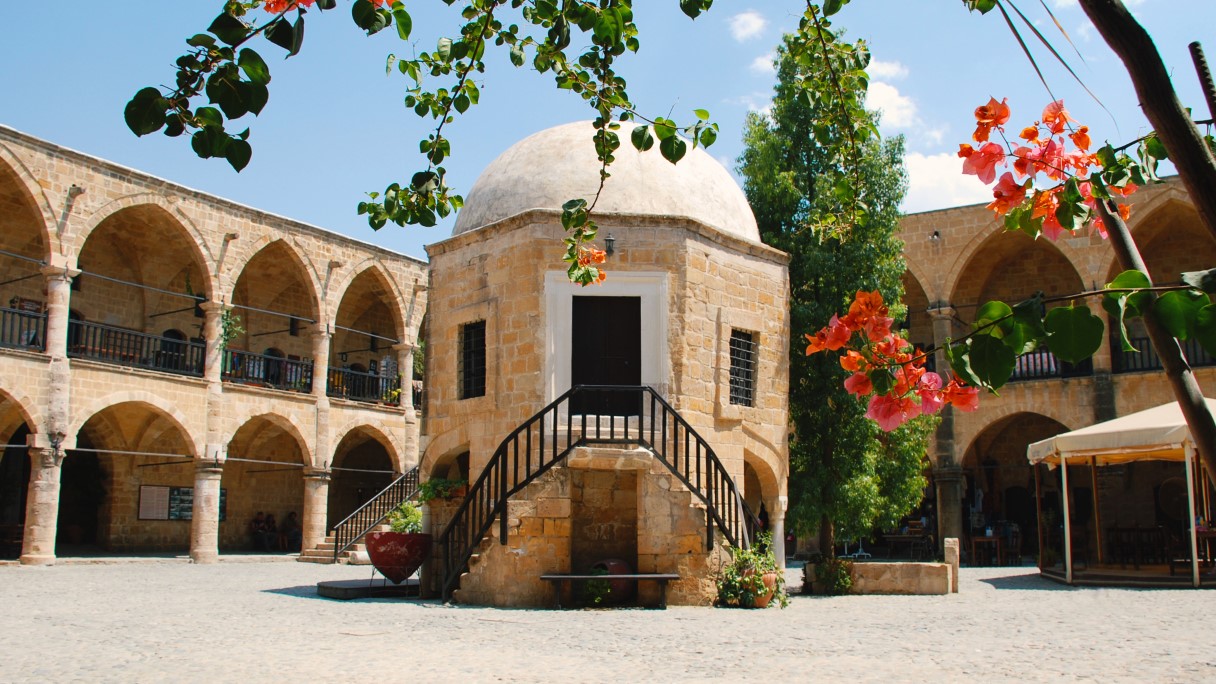 All-Inclusive Hotels
Staying at an all-inclusive hotel offers families, couples and even solo travellers the chance to explore the city and island and enjoy all that the best Nicosia hotels have to offer! All-inclusive Nicosia hotels are known to provide some of the finest facilities and offer things such as food, drinks and even some activities or tours into your booking! With everything taken care of and sorted within one booking, you truly have nothing to worry about during your stay in Nicosia.
Boutique Hotels
Boutique hotels provide travellers with the opportunity to uniquely experience the culture of the country that they are travelling to. Boutique Nicosia hotels offer an extremely unique experience, as the combination of Northern Cyprus, Türkiye and Greece are all combined into charming and beautiful hotels! Whether you are looking for Nicosia hotels 5 star or are hoping to find one of the most beautiful honeymoon hotels in all of Northern Cyprus, staying at any of the unique boutique Nicosia hotels provides a spectacular opportunity to enjoy all that this beautiful city has to offer! Along with their rustic charm, boutique hotels are known to offer once in a lifetime luxury experiences and amenities for you to enjoy!
City Breaks Hotels
For those who are looking at just a short trip to the city of Nicosia, city breaks hotels offer the perfect opportunity for travellers to see and experience this beautiful town without having to venture too far out! The city of Nicosia has an array of different city breaks hotels that would offer the perfect accommodation for many types of travellers, from families to solo adventurers. With an assortment of different facilities at each hotel, travellers are spoilt for choice when staying at any of these wonderful establishments.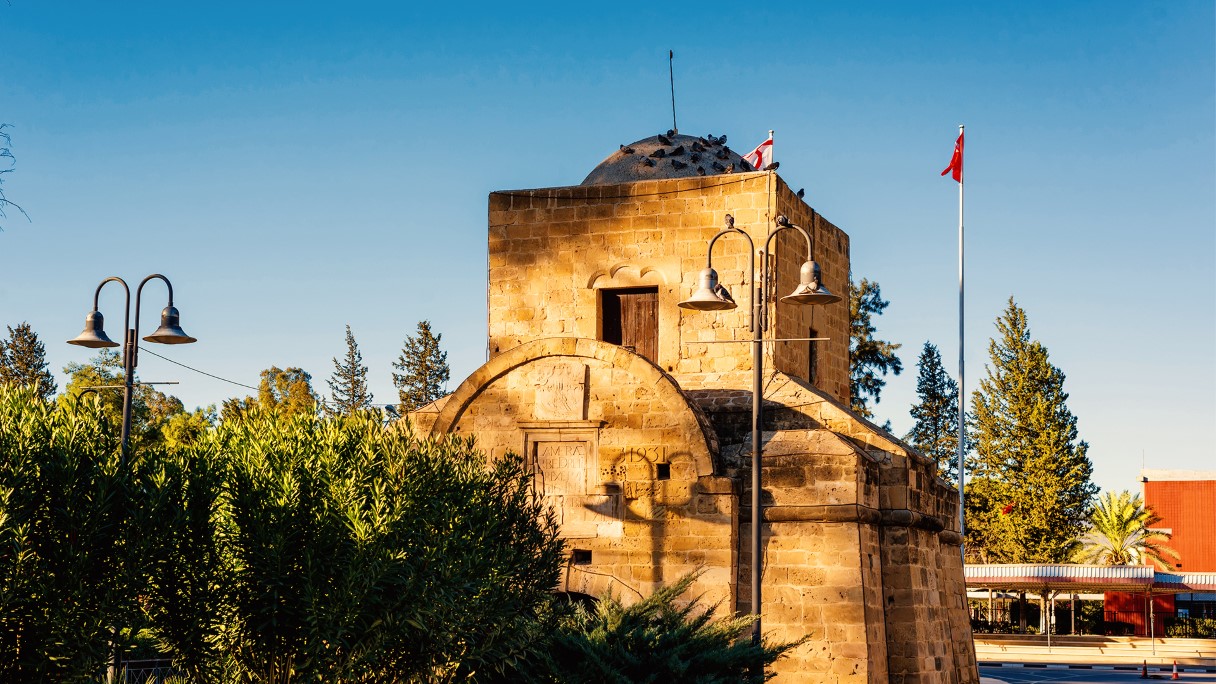 What are the things to consider when choosing Nicosia Hotels?
Whether you are looking for hotels in Nicosia centre or rather at hotels in Nicosia old town, deciding on where you are going to stay when visiting this city is an important aspect to consider. With two parts of the country separated through Nicosia, with different languages, currency and even time zones on each side, it is important to consider whether you are hoping to stay at hotels in Nicosia North Northern Cyprus or South Northern Cyprus.
What is the climate and weather of Nicosia?
Nicosia has a Mediterranean climate that experiences hot and long summers with mild and short winters. The warm summers offer the perfect time for tourists to visit Nicosia, with temperatures settling at around 30 degrees celsius. When visiting during this season, it is best to look for Nicosia hotels with pools! This peak tourist season often experiences large crowds of people travelling and staying in the area, and so for those who are interested in a less crowded city, visiting in April, May, September or October would still ensure that you have wonderful weather to accompany your holiday!
How many days in Nicosia is enough?
Nicosia is an extremely interesting city, with so much to do and see when visiting. This city is however a relatively small one and seeing and touring Nicosia would not take more than three days. This city is however the capital of Northern Cyprus, and those who have included a car rental into their package could take extra time to explore the other regions of this small island country! WIth many Northern Cyprus hotels and beautiful spots located around the island, Nicosia could easily be the centre for your Northern Cyprus travels! For an adventure like no other, to a city like no other, book a vacation package to the beautiful Nicosia.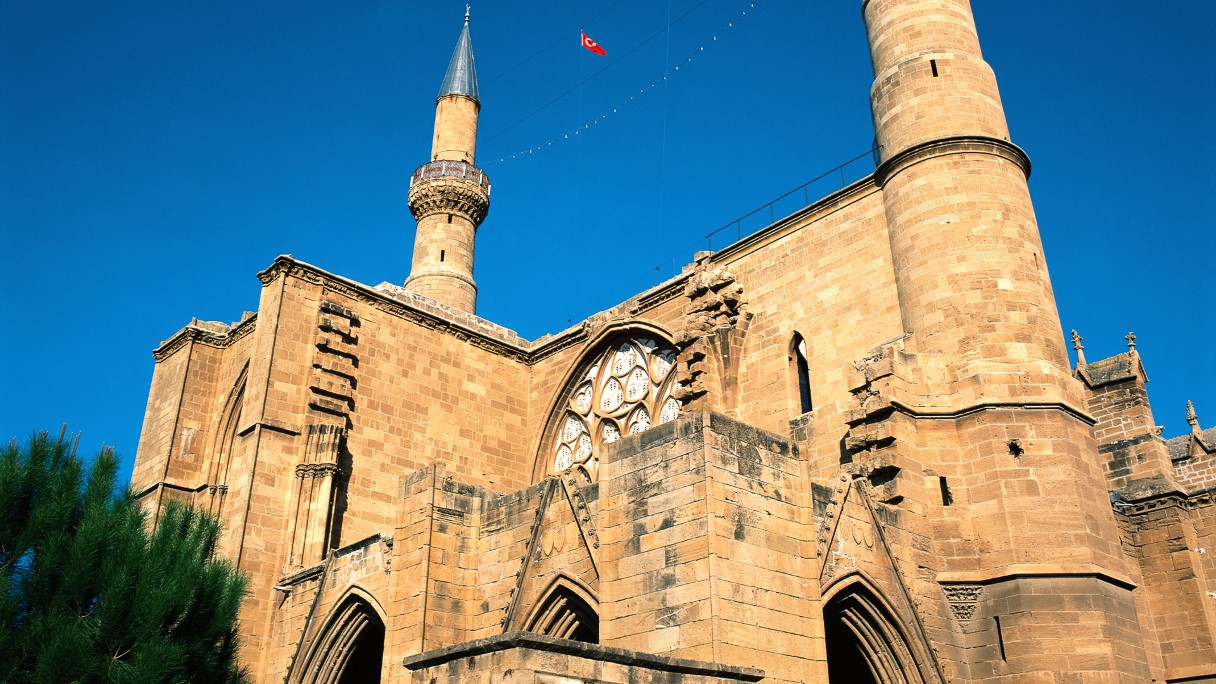 What are the top things to do in Nicosia?
Visiting the city of Nicosia offers an extremely unique opportunity to see one of the world's only divided capital cities! Nicosia is home to many stunning landmarks that portray the island's captivating history. From ancient monuments to exquisite galleries, here are just a few things that should not be missed when you're visiting Nicosia.
Visit the museums and galleries: Visiting some of Nicosia's finest museums and galleries is a fantastic way to gain insight into this beautiful island's art scene, history and ancient culture. With a deep and rich history, the city of Nicosia and the island of Northern Cyprus have many historical artefacts that reflect a deep and rich past. Visiting any of these beautiful museums and galleries would be an amazing way for tourists to gain insight and understanding into this history.


Walk the green line: Separating the island into two, Nicosia's Green Line is a row of green barrels that extends across the city, with a number of checkpoints along the way. One of the main checkpoints is an entry where people can cross over to the other side, into what is called Southern Northern Cyprus. Nicosia is the only city with a divided capital and the city's Green Line is a visible reminder of the tumultuous social and political situation as well as its fascinating history. Take a tour of this monument to find out more!


Explore Ledra Street: Ledra street is the street that represents the boundary between North and South Northern Cyprus and is now known to be an economic and commercial hub with shops, cafes and restaurants lining both sides of the street! Though this area was once a source of contention, it is now one of the busiest streets in Nicosia and is home to an array of different restaurants and shops!