As You Wish
Trekking and Walking Routes
The Most Enjoyable Trekking and Walking Holiday Options
Nature is your thing, and you also enjoy walking great distances. Good news for you! Whether you want to escape the rush of modern life or just venture through the less explored parts of the world, there's a trekking and walking vacation option for you. Trekking and hiking routes worldwide provide a sense of expedition quest without the risk of getting lost while cherishing nature and uncovering the secrets of lost civilisations—especially routes like The Caria Trail, The Lycian Way, or The Machu Picchu Trek. Don't think that exploring the ancient cultures is just for protagonists like Indiana Jones. Go and discover for yourself! Plenty of options are waiting for you in trekking and walking vacation packages.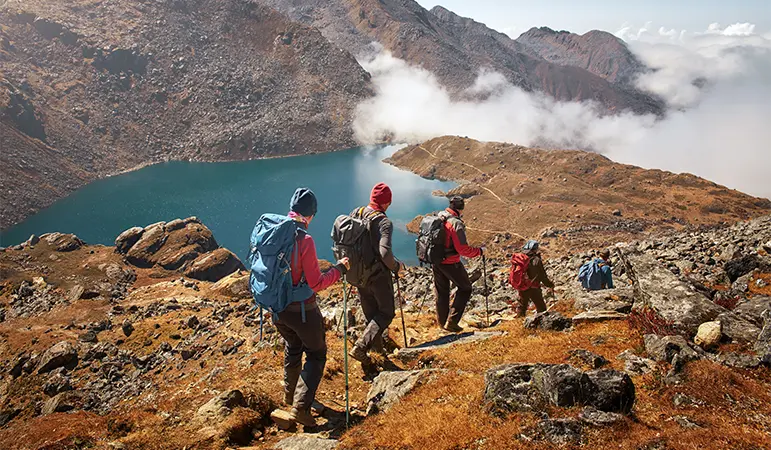 Langtang National Park, Nepal
Trekking and Walking Routes
Trekking and Hiking Holidays: Walk Your Way out of the Stress of Urban Life
Walking is often associated with soothing. Therefore, you probably need to walk great distances to fight the stress of modern life. That would mean you could be quite fond of trekking or hiking and plan your next vacation near some long, calming route.
First things first, what are the differences between trekking, hiking, and walking? Simply, trekking and hiking are forms of walking. Hiking is a walk in nature that lasts a day or overnight. Trekking, on the other hand, can occupy several days, and routes are more challenging. In addition, hiking routes are mainly established trails and footpaths, while trekking routes may not include any.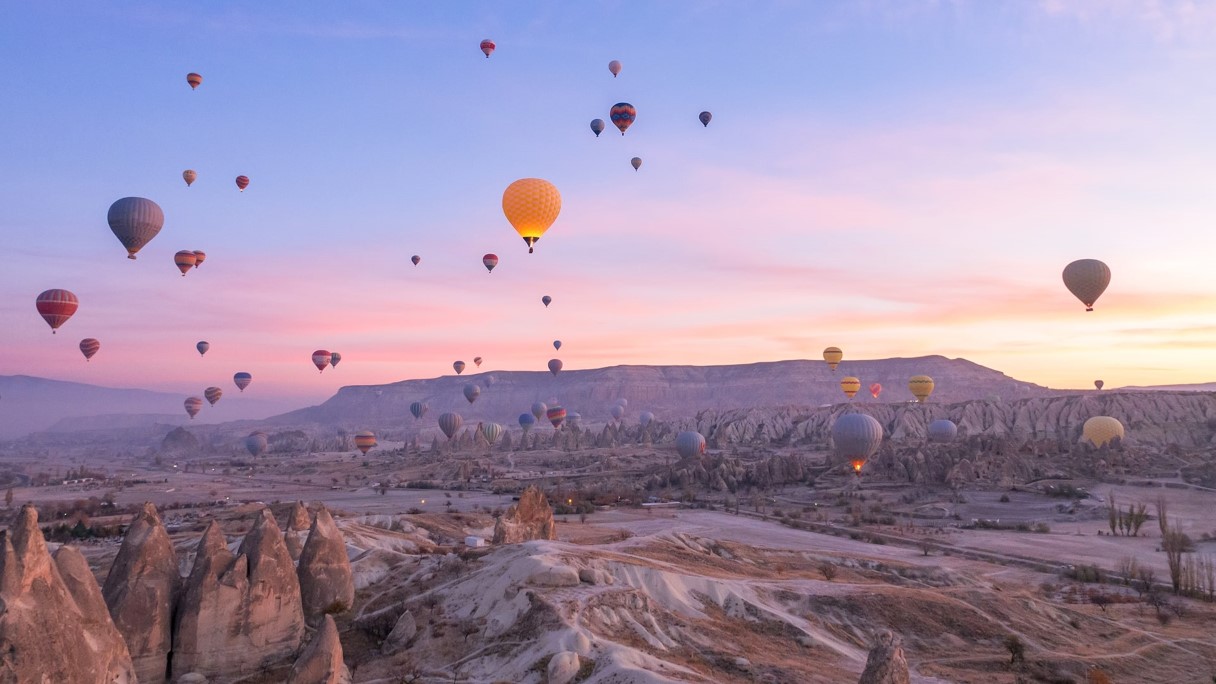 How to Get Ready for a Trekking and Hiking Holiday?
Trekking and hiking vacations are trending in recent years, especially with the help of popular social media travel accounts that focus on nature-themed getaways. The images of nature's unique wonders attract people and cause them to pursue their peculiar adventures. Discovering hidden gems on earth and relieving stress are the primary motivations, and there are different types of walking themes that may quench your appetite.
Guided Group Walks:A great way to socialise and enjoy nature simultaneously.
Self-Guided Walks: Your personal journey. It's pretty self-explanatory.
Centre-Based Walking: Your daily walks by staying in one place. This is ideal for people who want to keep their hotel-based comfort but still desire hiking.
Point-to-Point Walks:This type of walk requires a journey from one specific point to another. You should be well-prepared for walks like this to complete.
Moreover, planning a walking trip is complicated, but you can be ready with simple steps.
Detailed research on routes. So you won't get lost, especially if you don't have an expert or a guide.
Being aware of possible dangers. You can never be over-prepared, but try to adjust the balance between being prepared and over-loaded.
Wearing and backing up proper clothes for the road. Especially trekking routes may involve crossing difficult terrains, such as muddy fields, rocky roads, or shallow streams. So your clothes must be durable, and you should be ready to change them in case they get damaged.
Equipment research and preparation. Ensure you bring the essential walking equipment and learn what specific items you need. For example, you don't need to carry pest repellent if you visit somewhere without a bug problem. The point of trekking is, being efficient with the lightest load. Also, know the features of quality equipment so they won't leave you halfway.
Exercising to understanding your body's limits. There's no need to be hard on yourself. After all, you're there to relax.
Five Spectacular Trekking and Hiking Routes
Checked the boxes in your list? You are almost ready for a trekking holiday. All you need is a route now. Here is our selection of five spectacular trekking routes.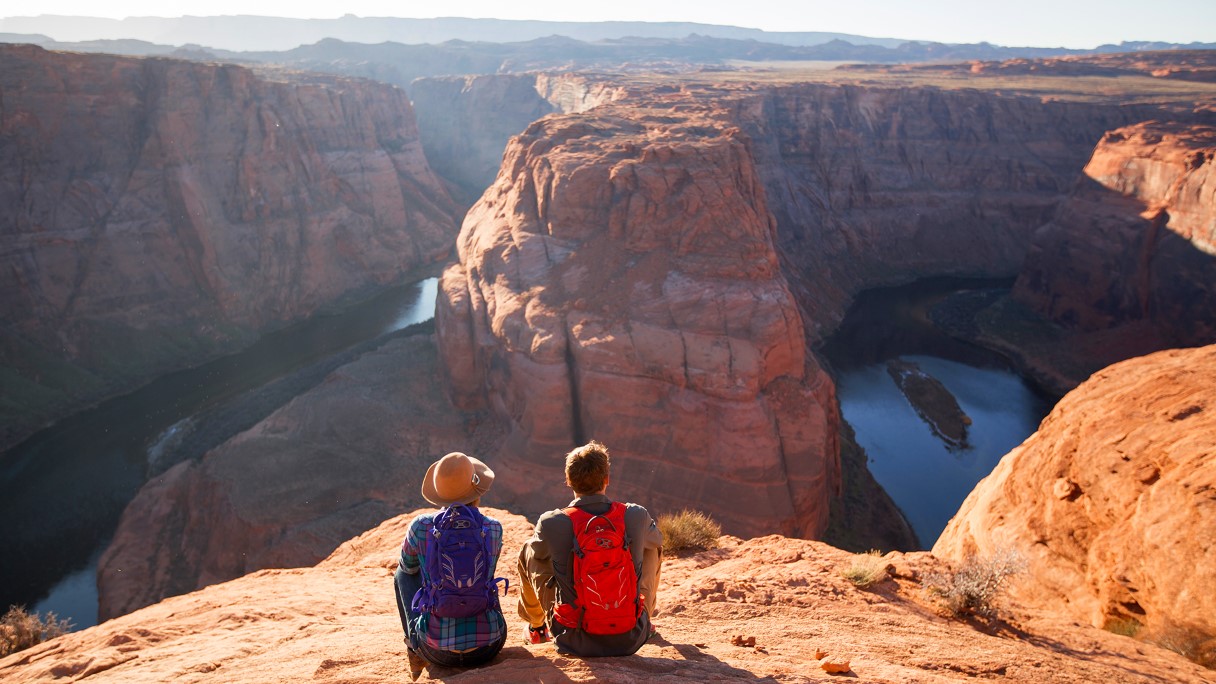 Muğla's Best: The Carian Trail
Nearly 800 kilometres long, the trail's name derives from the Carians, an ancient civilisation whose responsible for a good ratio of the remains around the region. Explore the lakes, waterfalls, villages and undiscovered areas along the trail! Extended between Muğla and Aydın, the Carian Trail has four main sections:
Bozburun Peninsula
Datça Peninsula
Gulf of Gökova
Latmos Mountains
Bozburun Peninsula is more of a history stop. The roads here are about 2000 years old. So if you want to travel in time, Bozburun is the place.
Datça Peninsula is the beach stop. You can relax here by trying one of the countless beaches during your trip.
Gulf of Gökova is for the ones who love to witness unique picturesque spots. A feast for the eyes, Gulf is the longest track among others.
Lastly, Latmos Mountains are for adventurers. You can enjoy some mountain trekking while taking a rest in the local mountain houses.
You can pursue famous rock paintings created by the oldest inhabitants of the region. Also, enjoy the breathtaking natural sights in nearly every step.
One of the Longest Trekking Routes Worldwide: The Lycian Way
One of the most amazing cities in Türkiye, Antalya, is a place that can offer more than its beaches. The city's natural beauties can be a great route choice for you. The most notorious trekking route is theLycian Way. It's one of the longest walking routes in the world, with 509 kilometres. Moreover, 18 Lycian cities throughout the course extend from Fethiye to Antalya. It offers the perfect combination of history and nature. The parkour in between Kaş and Çıralı, preferred by many adventurers, is 110 kilometres. You can book a room in one of the Kaş hotels, take your walking trip, and return to comfort.
Apart from offering two of the most exciting trekking routes globally, Türkiye has many other opportunities for trekking enthusiasts. For example, staying in an İstanbul hotel allows you to headquarter in one of the world's most comfortable cities and explore many trekking spots in and around the city. Or, Rize, one of the humblest cities in Türkiye, offers probably the greenest sights you'll see in Türkiye.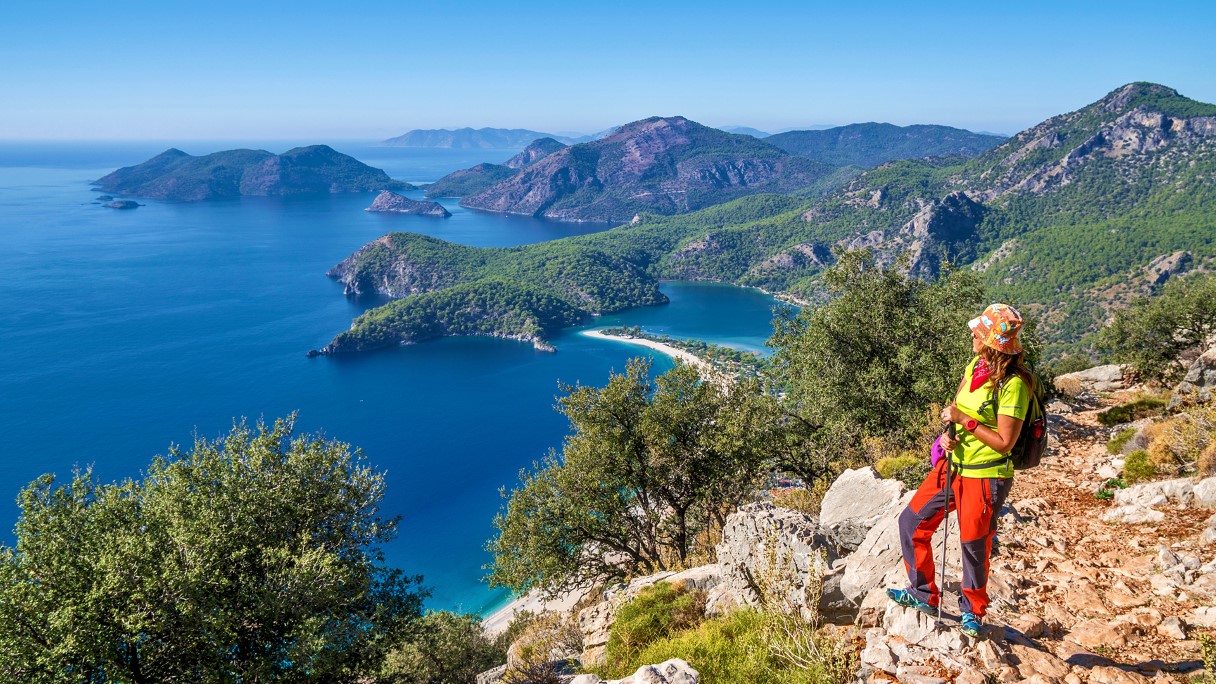 Nepal's Annapurna Massif Is Undiscovered by Many
What other country than Nepal, home to the world's tallest mountain, could offer the most thrilling trekking routes ever? It's possibly one of the most peaceful countries in the world. You can either visit many Hindu and Buddhist temples around the country on a cultural trip or explore its incredible nature with trekking vacations. Most of them are around the Everest region—unsurprisingly—, but believe it; there's more than the Everest in Nepal. First and foremost, Annapurnas holds beauties beyond imagination.
Depending on your fitness level, you may decide to spend six to twelve days to finish all the stages and visit a few of the world's highest peaks or walk relatively more straightforward tracks in Annapurna Sanctuary (a.k.a. Annapurna Massif). Still, you'll climb pitches as high as 1,000 to 2,000 metres. So beware of being struck by altitude sickness but also being captivated by the enchanting landscapes you'll see.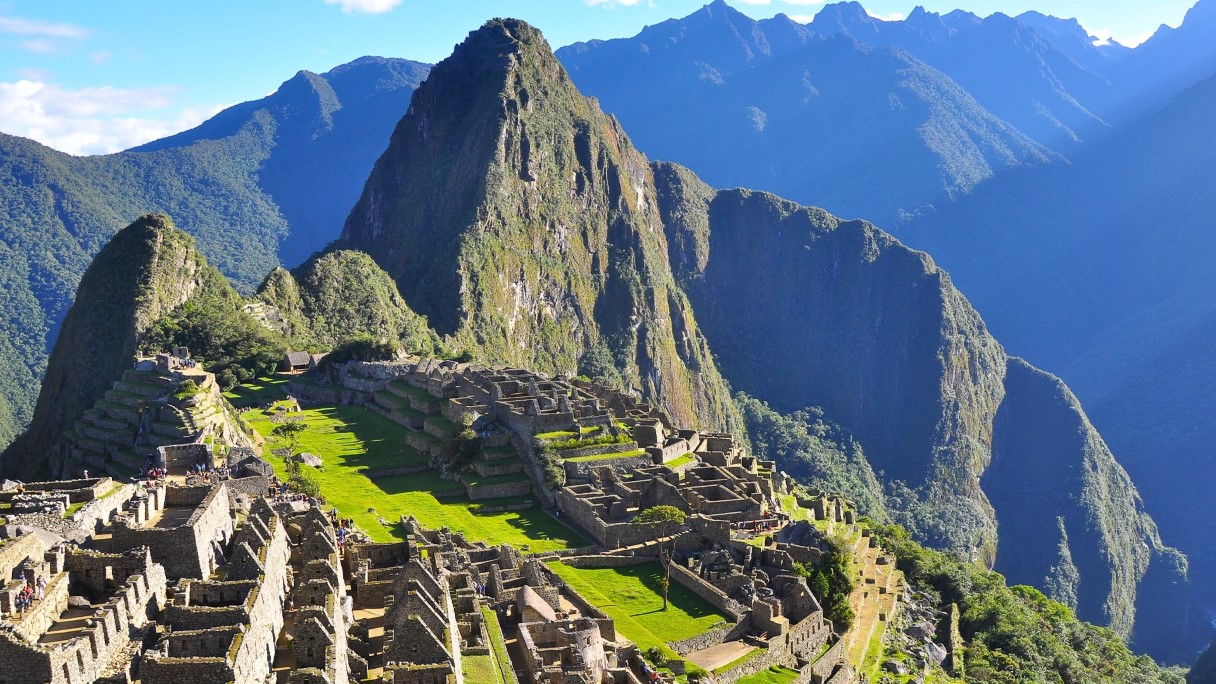 Machu Picchu Trek is the Best Way to Discover Ancient Peru
Want to walk around the ruins of the ancient Incan civilisations and enjoy the breathtaking nature of South America at once? We have good news for you. Peru is the country, and Salcantay, Machu Picchu Trek is the way to do that.
It takes around six days to complete Salcantay's moderately difficult trails. One day you'll be knee-deep in snow, and the other, you'll find yourself gazing at the jade tropical forests. And on the last day, when you're watching the sunrise over the Machu Picchu ruins, you'll realise that it's been a long, hard, but worthy journey.
Of course, you can always customise your voyage if you want to avoid the trouble of walking five days to watch the sunrise in Machu Picchu Mountain. You can rent a car with your vacation package and drive to enjoy the unmatched experience. Still, to have the best of it, get on the road very, very early.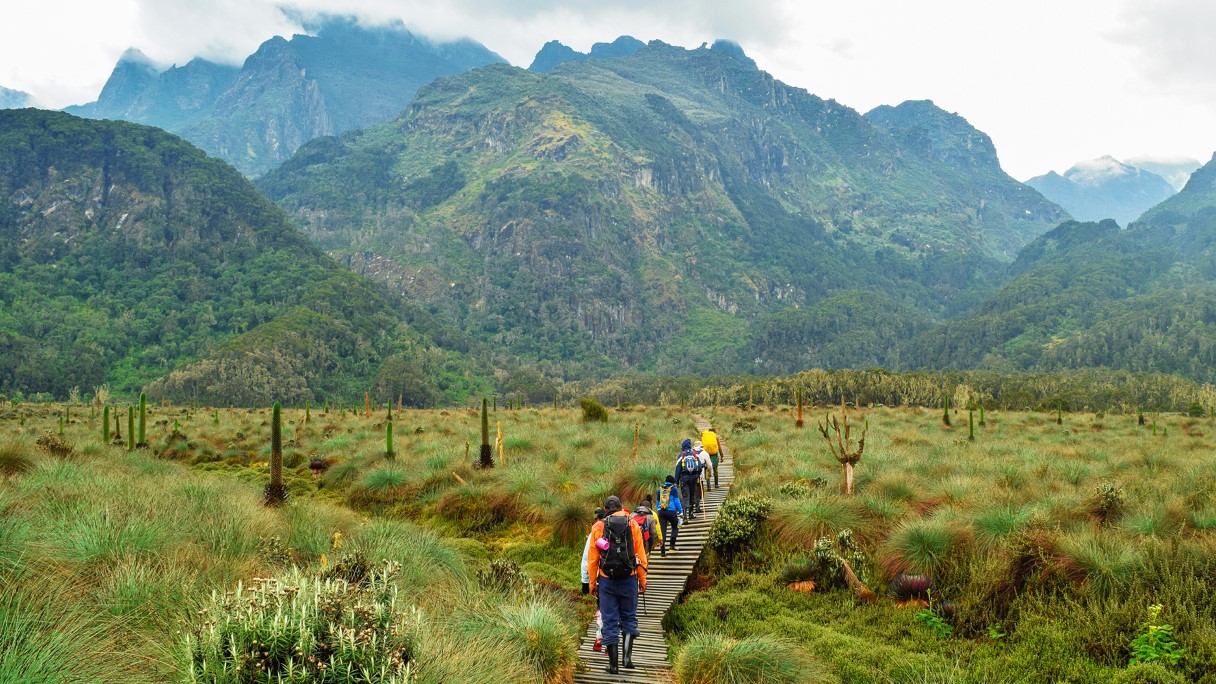 Vienna Holds a Secret in the City: Bisamberg
Even though Vienna's historical urban areas made a name among visitors, it has nearly 240 kilometres of hiking routes in rural regions. Thus, making it a terrific place for hiking and trekking holidays. Also, local and central governments are highly investing in the city. All of the routes are carefully marked, and it's a piece of cake to reach by public transportation. But also, you can book accommodation in Vienna hotels near the routes and include car rental in your vacation package for a more customised plan.
Bisamberg's track deserves discovery. You can warm your blood with a few sips of quality Wiener wine along the route full of old cellars and active vineyards. Walk carefully and drink responsibly, though! Don't miss the opportunity to taste some of Austria's finest wines. Even though there are many notorious alternatives, Bisamberg's entire journey offers simplicity and joy.
You'll find peace and satisfaction after a quality trekking and hiking holiday. However, to make the best of your holiday, you can start practising in parks or shorter routes in the city so that you won't get quickly tired in challenging and long tracks.